Disabled people often face obstacles when it comes to finding paid employment. This can be due to a lack of accessibility in the workplace and sometimes even discrimination from potential employers. However, despite these challenges, many disabled individuals can find and excel in paid jobs.
One example is Russell O'Grady, a beloved employee at a Northmead McDonald's. Russell, like many disabled individuals, has proven that with the right opportunity and support, they can be just as capable and successful in their careers as anyone else. His story serves as an inspiration to other disabled individuals and a reminder to employers not to underestimate the capabilities of disabled job candidates.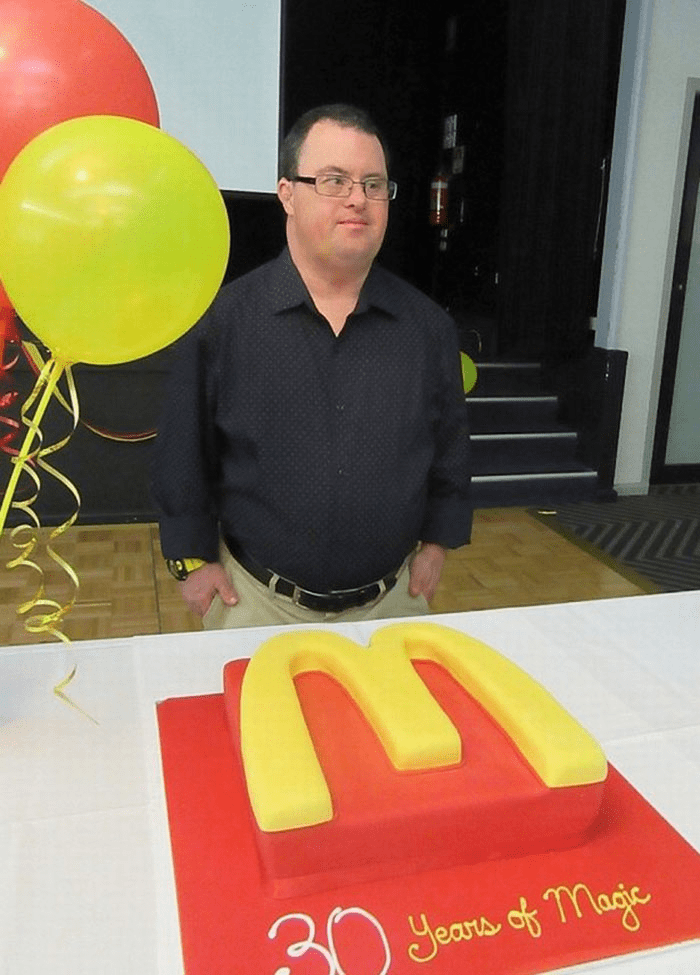 Russell, a 50-year-old man, has decided to retire from McDonald's after working there for 32 years. He has set a good example for all of his coworkers.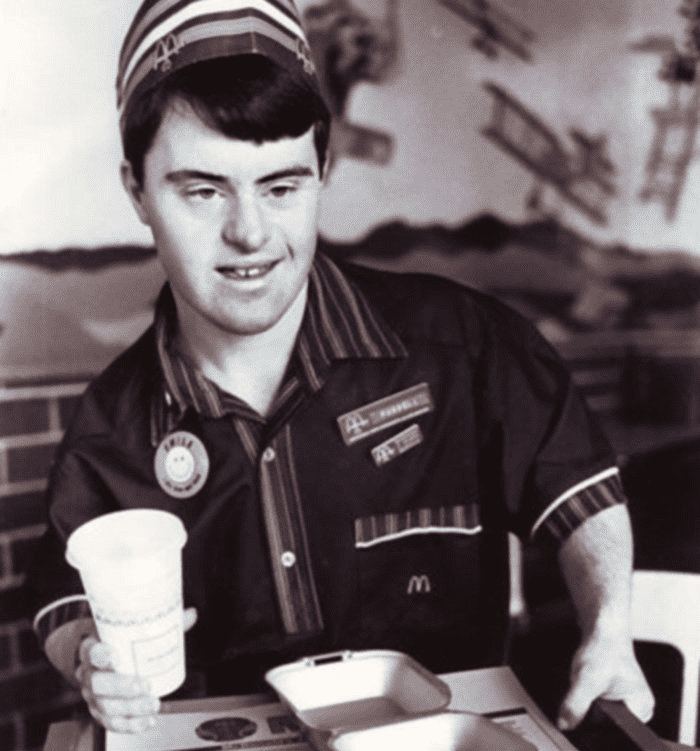 Russell is a person who has Down syndrome, which is a condition that affects how the body and brain work. It happens to about 1 out of every 700 babies born in the United States annually. In 1984, when Russell was 18 years old, a program called Jobsupport helped him get a job at a McDonald's restaurant in Northmead. Jobsupport is a program from the government in Australia that helps people with intellectual disabilities find jobs where they can get paid.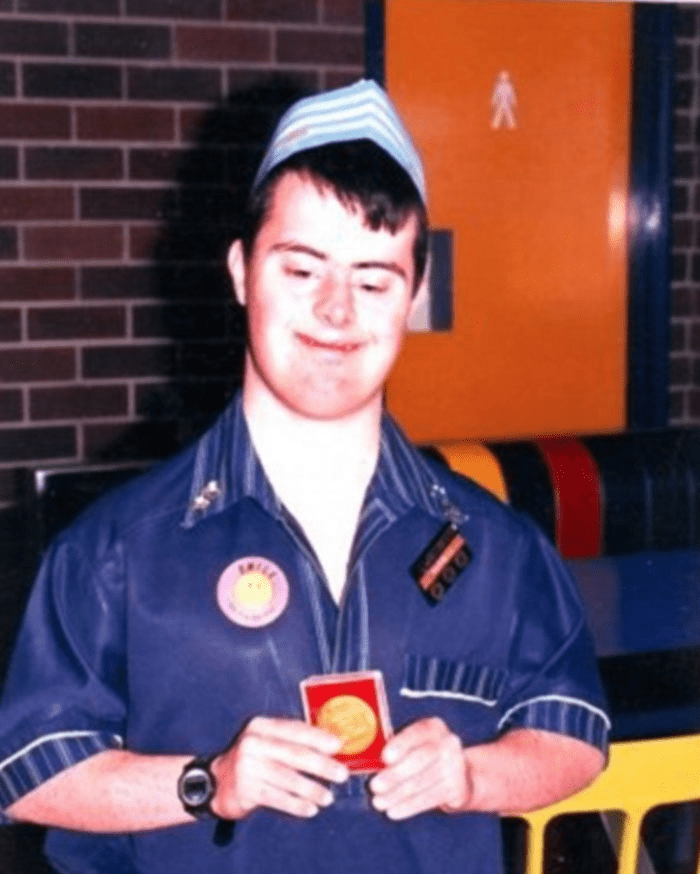 Despite having no prior work experience, Russell made a great impression with his strong work ethic. His manager, coworkers, and customers all appreciated him greatly. Over time, Russell became well-known in the community, with many people visiting him at his job and recognizing him on the street.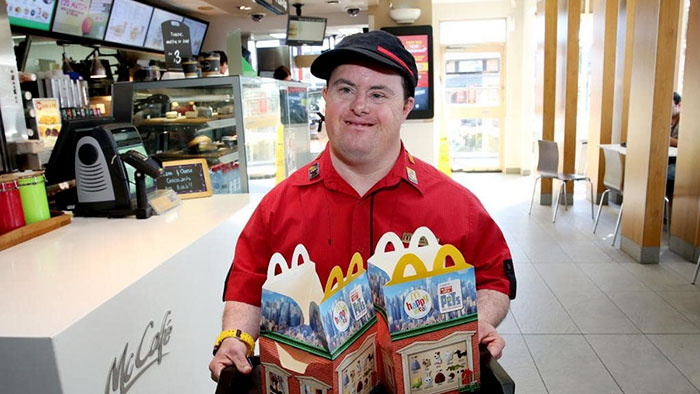 Kate O'Grady, assistant manager of Jobsupport, said that Russell is a very friendly person who is often approached by people on the street. He also has a positive attitude and works hard at his job.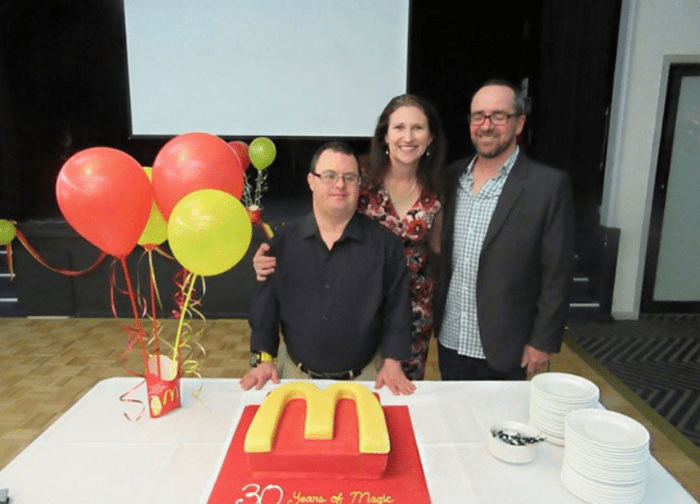 Russell's boss told a newspaper, "People who buy from us often come to see Russell on Thursdays and Fridays. Our workers take care of him, so we will be sad when he is not here anymore."
Source Credit Bored Panda