Finley, a golden retriever from Canandaigua, NY, has set a new world record for the most balls in a dog's mouth. This 6-year-old pup has a unique talent that sets him apart from other dogs – he can hold up to six tennis balls in his mouth at once. It's no wonder he's gaining popularity among pet enthusiasts who love watching dogs play with toys like tennis balls. Finley's impressive feat is a testament to the incredible abilities of man's best friend. If you're looking for a furry friend with serious talent, consider adopting a golden retriever like Finley. They're not just loyal and loving companions but also full of surprises!
More info: Instagram
Discover Finley, a charming golden retriever with an insatiable love for playing fetch with tennis balls.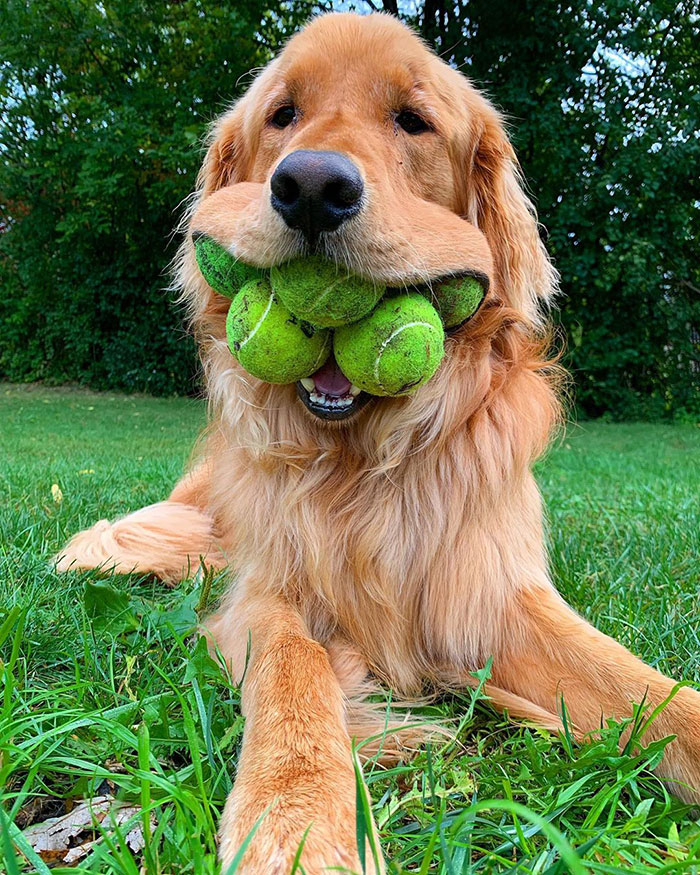 Finley's profound affection for tennis balls from an early age only intensified with time. Over time, he mastered stuffing his lovely cheeks with as many balls as possible.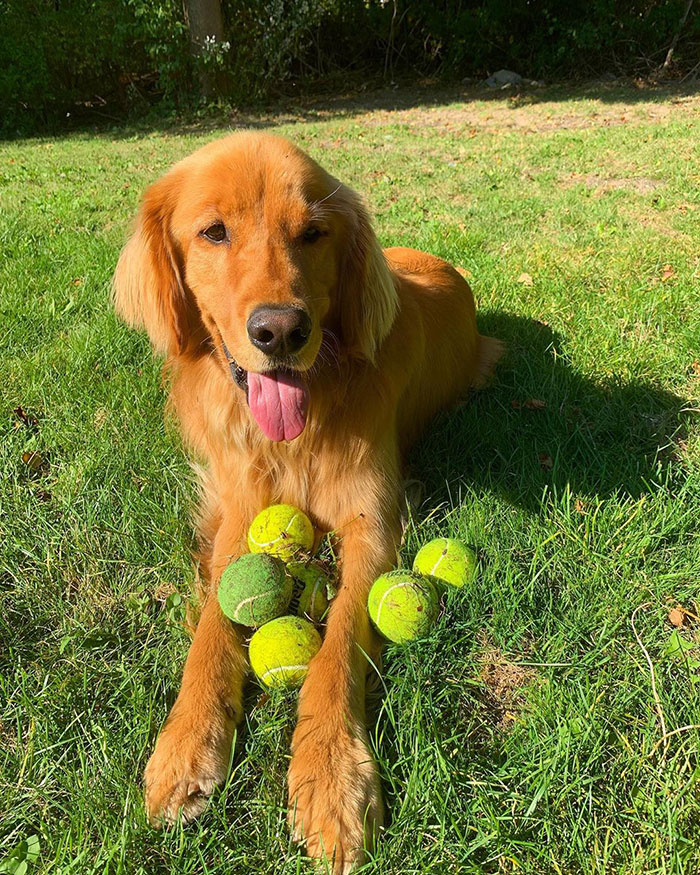 Gradually, he trained himself to gather up to 6 tennis balls simultaneously. Cheri and Rob Molloy, his proud guardians, have recorded his accomplishment.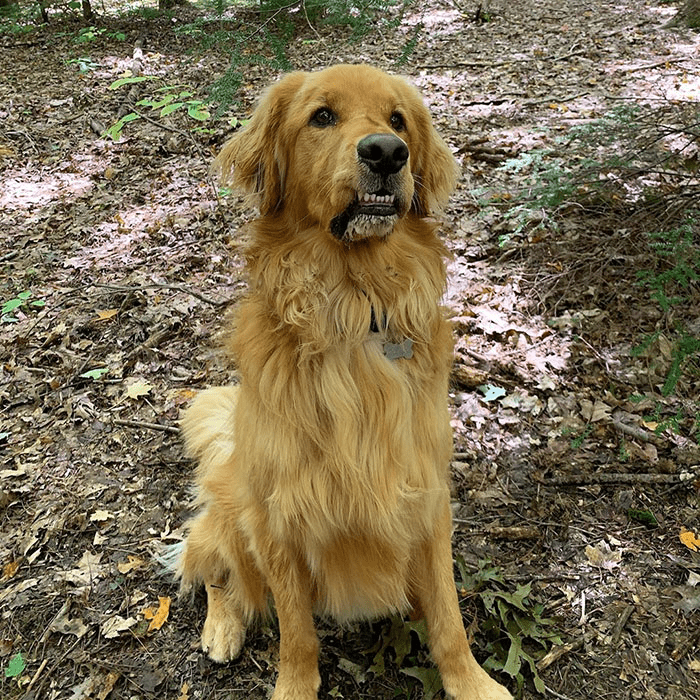 However, the Guinness World Records has yet to make the record official.
Finley gained massive online popularity for his impressive feat of simultaneously putting six balls inside his mouth.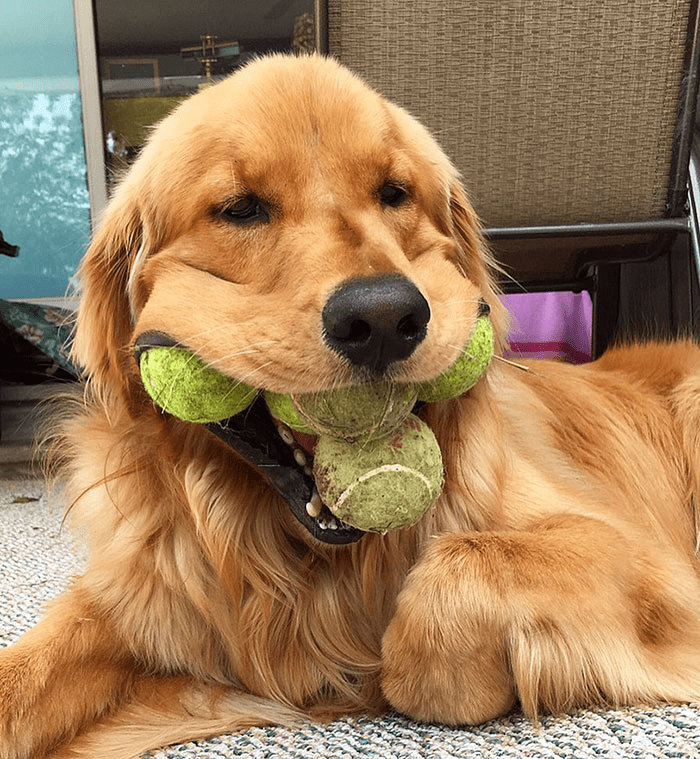 In 2003, a golden retriever named Augie set the world record for most balls stuffed in its mouth, with a total of 5.