If you want to win over the internet, uploading an adorable animal video is an excellent way. Whether it's a video of a puppy learning to walk for the first time or a cute kitty doing something amusing, the internet still likes it, no matter how simple or ridiculous.
A lot of fathers are too busy to play with their children, but judging by the video that the Denver Zoo uploaded, this particular lion father has plenty of time to spend with his little pup.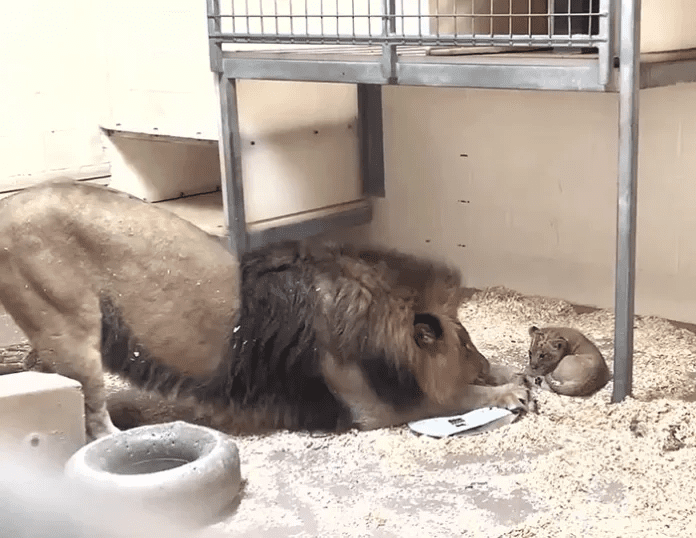 A video of a lion and its youngster having fun in its enclosure was uploaded to YouTube on September 6, 2019, and it can be viewed here. Even though everybody's attention is focused on the little lion cub, the moment that the cub and his lion father are sharing is the one that's making all of us grin from ear to ear.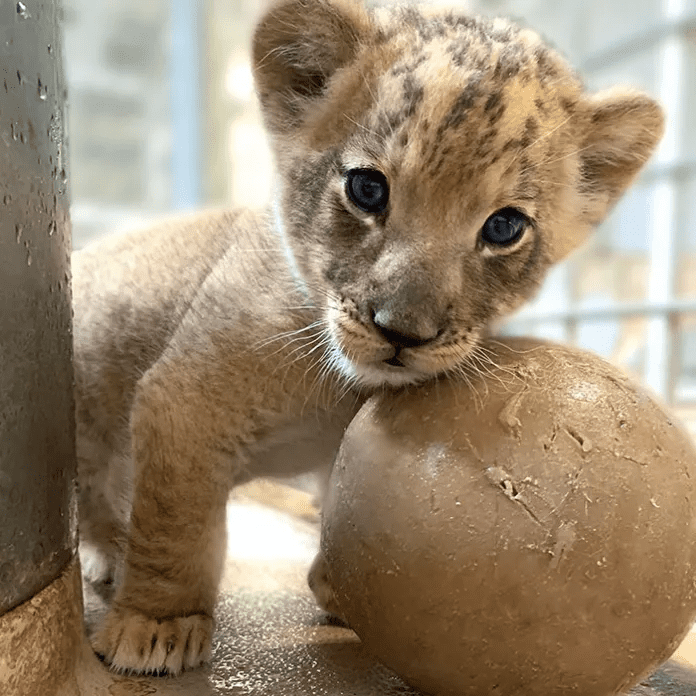 This moment, in which two generations meet for the first time, and how the lion (Tobias) knelt to connect with the youngster, won over the internet almost immediately. This father, who was only 2, was held in high esteem by many for his kind demeanour.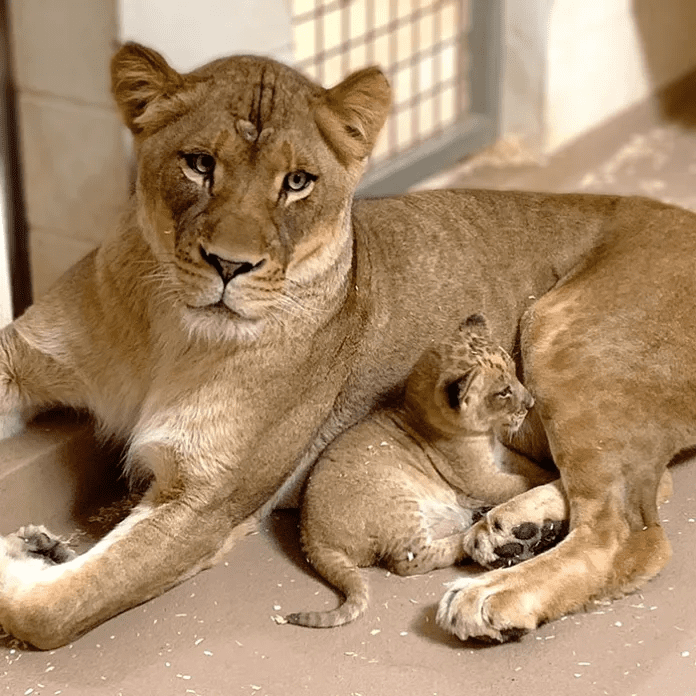 An official from the Denver Zoo reported that the cub was born on July 25. "He has spent the last couple of months bonding with his mom (Neliah), dad (Tobias), and half-sister (Kamara) behind the scenes at Predator Ridge at the Denver Zoo," revealed Jake Kubié, the director of communications at the Denver Zoo. "He will soon make his big public debut in one of the outdoor habitats," Kubié added. "Neliah, Tobias, and Kamara" are all members of the cougar family. "He's got all the qualities of a lion cub: active, curious, and full of energy!"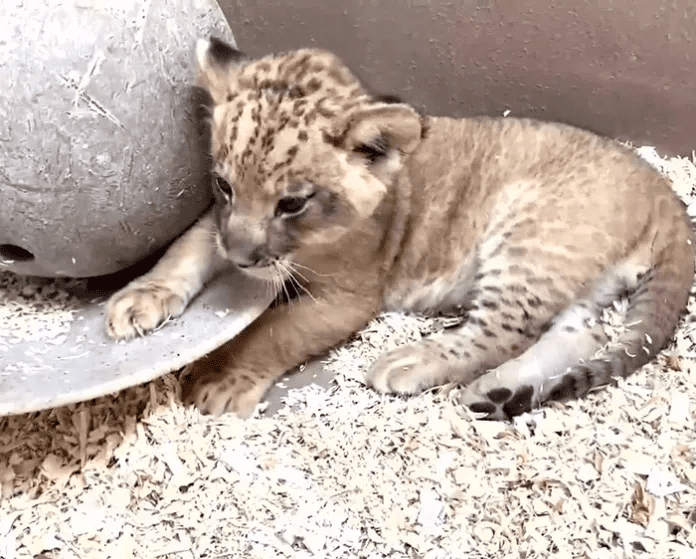 Along with this, the Denver Zoo is trying to involve the public in raising funds for lions both in the zoo and in the wild by letting them pick a name. The " cub dates " series about lions is posted every other day to give people a glimpse at their newest lion cub, who does not yet have a name. The three names that have been narrowed down to finalists are as follows: Meru, which is the name of a mountain in Tanzania, Moremi, which is the name of a game reserve in Botswana, and Tatu, which is the Swahili word for the number three (given that the cub is Neliah's third child).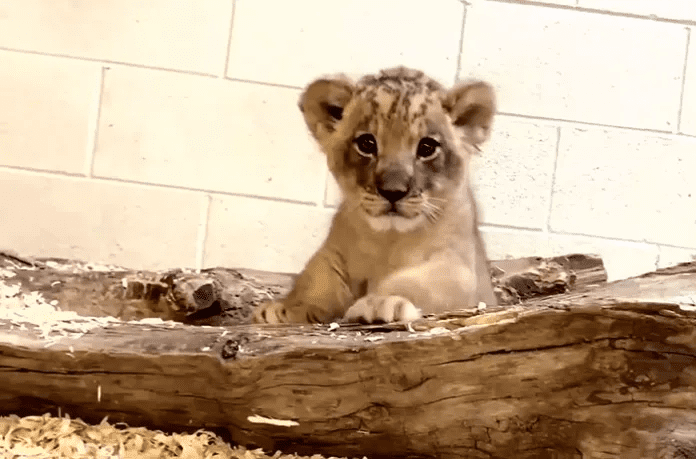 Jake remarked how the public reacted to the cute cub by saying, "Everyone is incredibly enthusiastic and anxious to pay him a visit once he makes his public debut." [Case in point] The weekly updates that we have been releasing on our social channels have been welcomed with an abundance of "Oohs" and "Ahhs" from our audience. [and] we're doing our best to fulfill everyone's need for a cub fix as they wait to see him in person!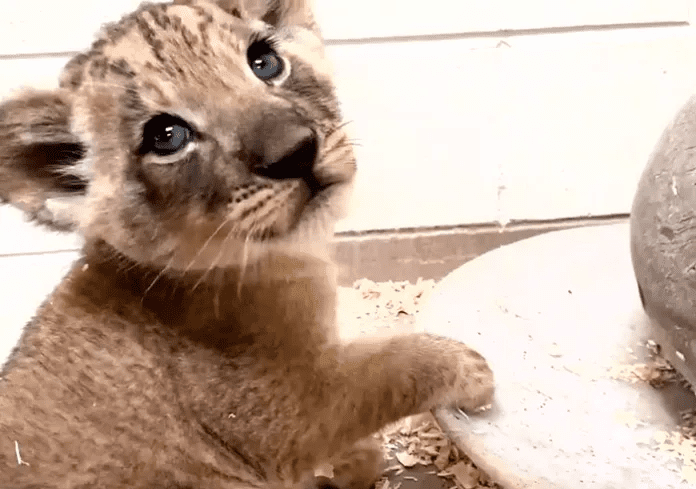 The video also shows the young lion cub interacting and playing with an older female lion who is not his mother but his elder half-sister Kamara, who is four years old. The Denver Zoo's Instagram feed says, "She is just about the most attentive and affectionate older sister there ever was."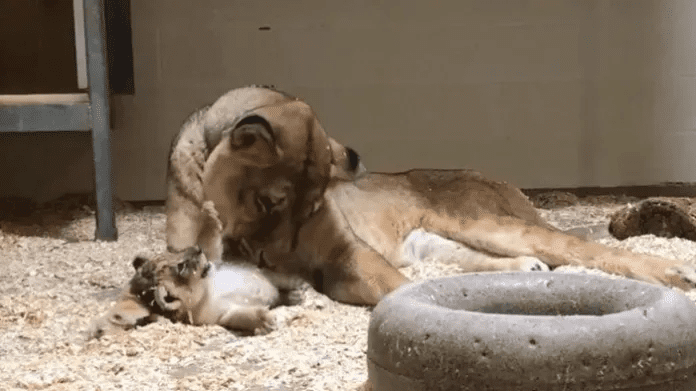 The representative from the Denver Zoo wanted to emphasize that "it is essential to remember that half of the African lions have disappeared in the last 25 years and face growing threats, such as poaching, loss of prey, and destruction of habitats in their native ranges." "It is essential to remember that half of the African lions have disappeared in the last 25 years," the representative said. "We hope that by seeing our little lion baby, people will be motivated and take action to help protect his wild counterparts and other species throughout the world," he added. "We also hope that by viewing our little lion cub, people will help protect his wild counterparts and other animals."