In an incredible achievement, a 72-year-old man recently obtained his undergraduate degree more than 50 years after finishing high school. Sam Kaplan became the first among his seven siblings to earn a bachelor's degree, graduating from Georgia Gwinnett College in Lawrenceville, Georgia. His proud 99-year-old mother was there to cheer him on during the graduation ceremony.
Sam Kaplan had a diverse career, starting with a cleaning business and later establishing a telemarketing firm. He also worked as a cab driver and a customer service representative. At 68, he returned to school for the first time in decades when he heard on the radio that Georgia Gwinnett College was offering a scriptwriting degree.
#1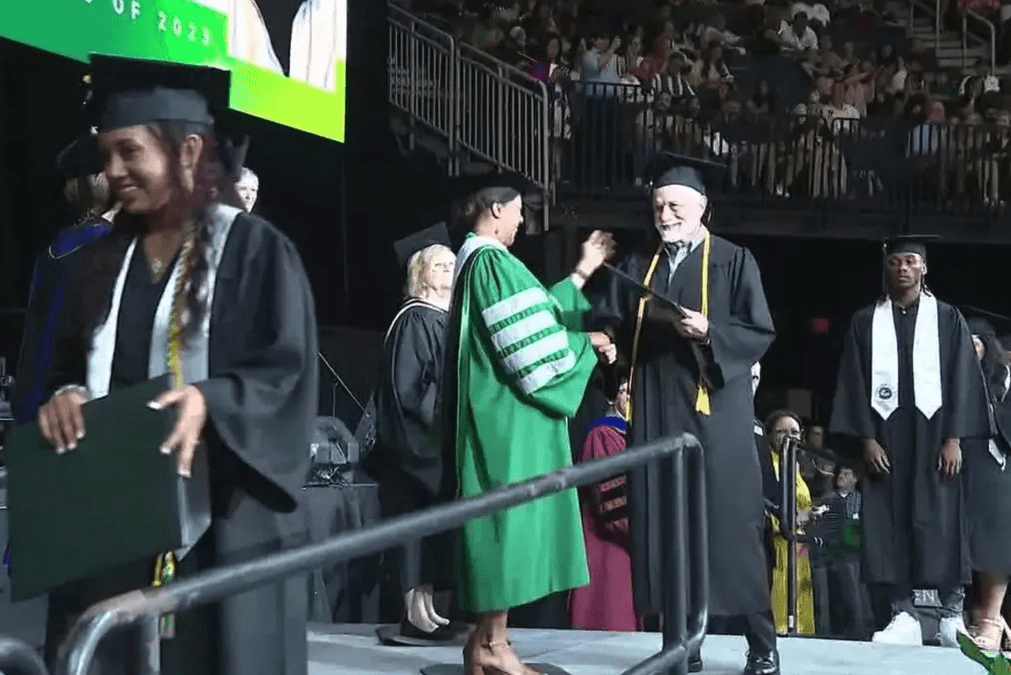 Returning to a classroom environment after so many years was not easy for Sam. He had to relearn how to study and felt nervous about fitting in with his much younger classmates. However, he overcame these challenges by setting daily goals and connecting with his peers. He took the time to get to know his fellow students and their academic aspirations, forming strong relationships.
Kate Balsley, an associate professor at Georgia Gwinnett College, taught some of Sam's classes and expressed her pride in his accomplishments. She mentioned how Sam would share stories and pictures from his exciting life and family. The college community was thrilled for him to graduate but will miss his presence.
#2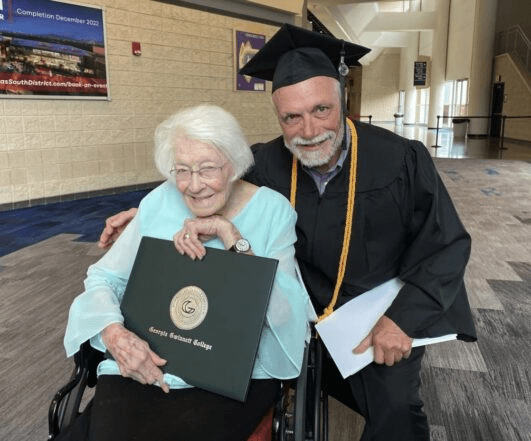 Sam Kaplan has made a lasting impact on his college. During the graduation ceremony, his classmates applauded him enthusiastically as he accepted his diploma, showcasing their admiration for his determination and hard work.
#3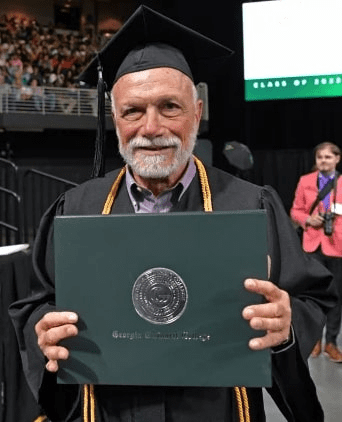 Sam Kaplan's inspiring journey serves as a reminder that it's never too late to pursue your dreams. Despite facing challenges, Sam proved that anyone can achieve their goals with perseverance and support. His graduation made his mother proud and left a mark on his college community. Sam's story is a testament to the power of determination and the value of lifelong learning.