Did you know that most catfish are gray or brown? But there is a rare kind of catfish that looks like a big yellow banana! This special catfish has a genetic mutation called leucism. This mutation makes the catfish lose some color but doesn't affect its eyes. It's not like albinism, which is when an animal has no color at all.
Only one in a million catfish has leucism and becomes pale yellow instead. This unique catfish is fantastic! Let's say hello and admire how much it looks like a swimming banana!
Source: fishingbrothers_angeldomaene
#1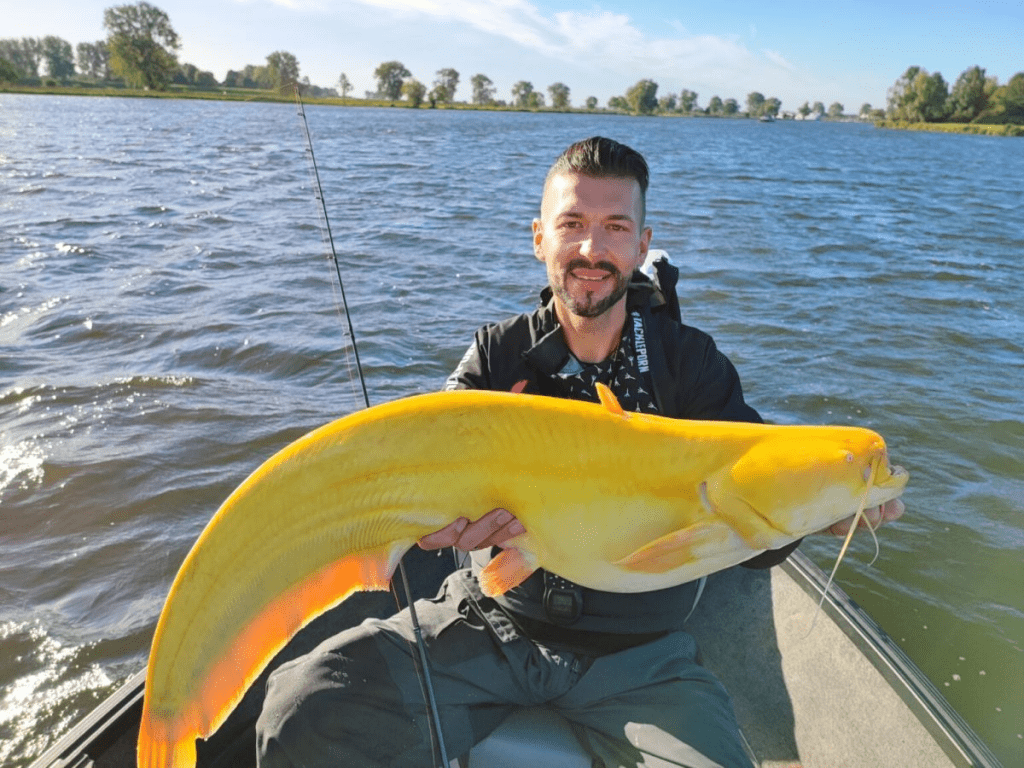 A fishing expedition was taken by Martin Glatz and his twin brother Oliver on a lake. Martin Glatz is a professional fisherman from the Netherlands. They were shocked when a huge yellow catfish jumped out of the water and landed in their boat during their adventure. Martin and Oliver were astounded by this surprise catch because the fish resembled a huge banana.
#2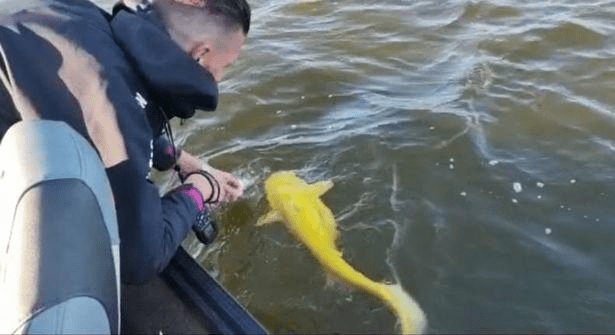 Like many other fishermen, they had caught plenty of catfish before. However, they saw an exceptional catfish that left them in awe on this particular occasion. After taking photos of the unusual catfish, they released it into the water. The pictures were shared on Instagram and quickly gained popularity on the internet. The images captured the attention of scientists, journalists, and online users alike.
#3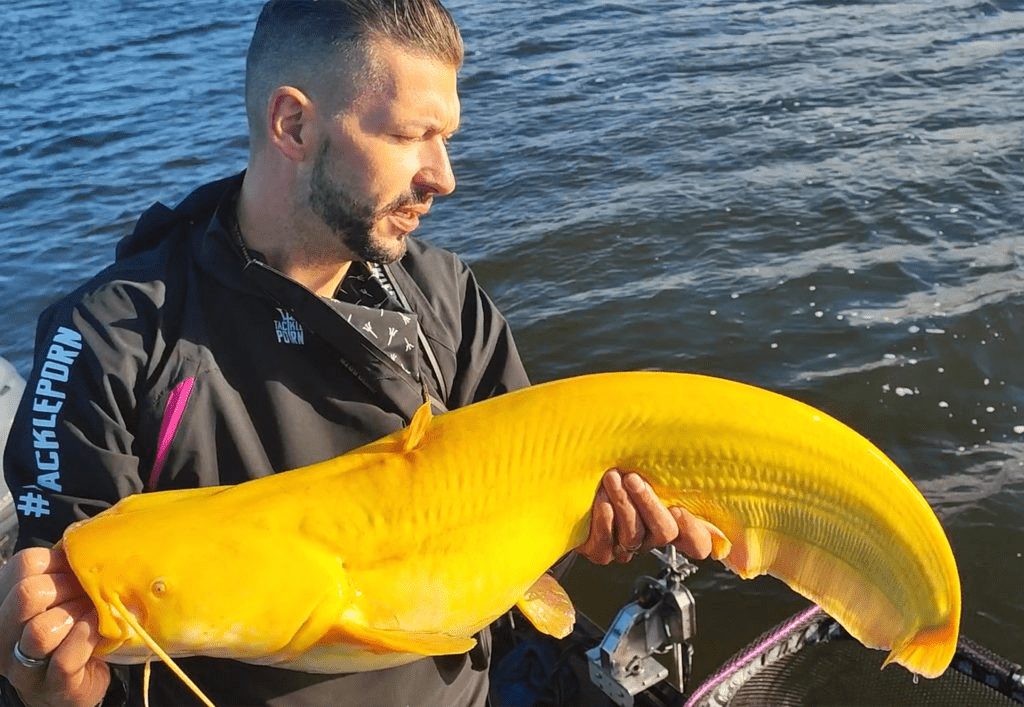 The whopper, often called the gigantic wels catfish, is a sizable freshwater fish typically found in lakes and rivers throughout Europe. Its scientific name is Silurus glanis. It is well known for its enormous size, with some individuals reaching lengths of up to 9 feet (2.7 meters) and weighing about 300 pounds (130 kilograms). The body of these fish is a distinctive dark greenish-black color with yellow markings.
#4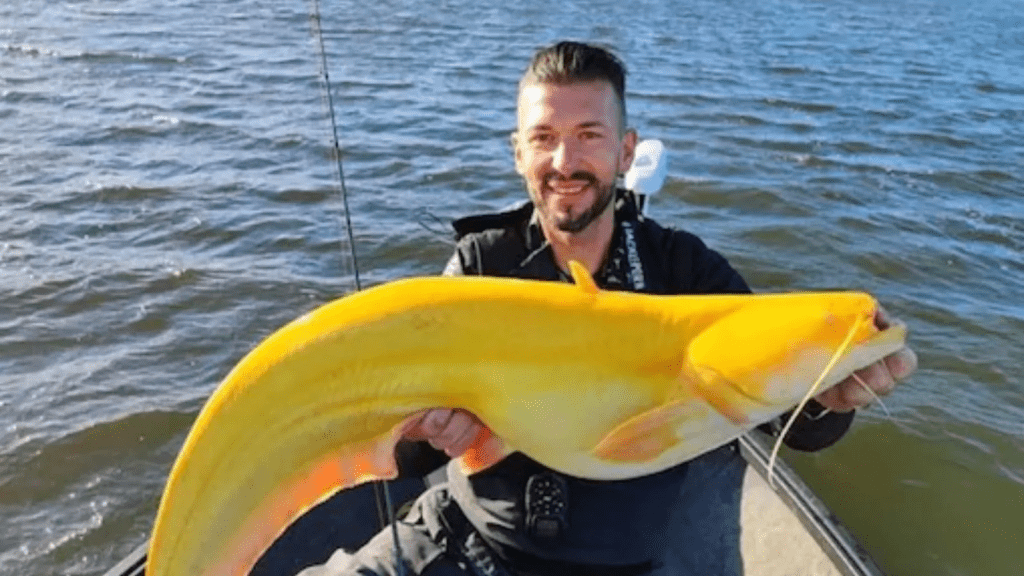 The lemon-flavoured catfish is a cool-looking fish with bright yellow color. Even though this color makes it easy for predators to find, we still want it to survive and reproduce like other catfish in its gang.
If you think this catfish is fantastic, please hit the like button and share this post with your animal-loving friends! Remember to drop a comment below.
#5