When we watch on-screen romances, we often wonder if celebrities have equally charming love stories in real life. However, some real-life romances are so incredible that they seem scripted for a movie.
At Hot Flav, we searched for celebrity couples who fell in love on blind date. Fate played a part in bringing them together at the perfect moment.
#1 Elsa Pataky and Chris Hemsworth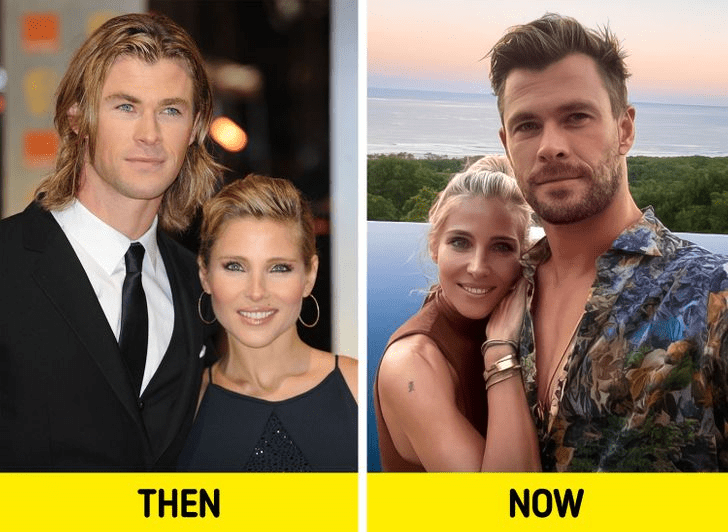 Elsa Pataky revealed in an interview that she and Chris Hemsworth first met on a blind date set by their dialect coach. The couple had never seen each other before and were introduced by their coach, who encouraged them to talk and meet in person. They hit it off, and the rest is history.
Pataky and Hemsworth have been in a relationship for 11 years and have 3 kids, which they are raising together.
#2 Prince Harry and Meghan Markle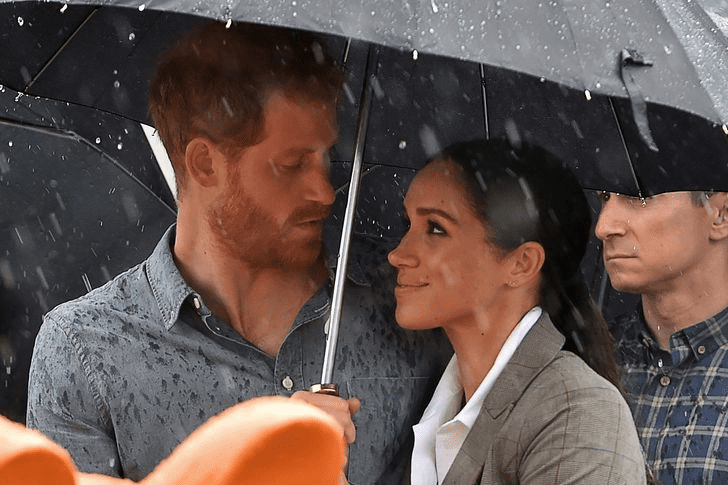 In July 2016, Prince Harry and Meghan Markle had their first encounter through a blind date set by a mutual friend. Before the date, they only had a little knowledge of each other.
During their initial television appearance with BBC, the couple recounted their romantic tale: "It was undoubtedly a planned meeting," shared Markle, "It was a date arranged by someone else." Prince Harry added that he was unfamiliar with Meghan before their meeting but "was pleasantly surprised when I entered the room and saw her."
#3 Emily Blunt and John Krasinski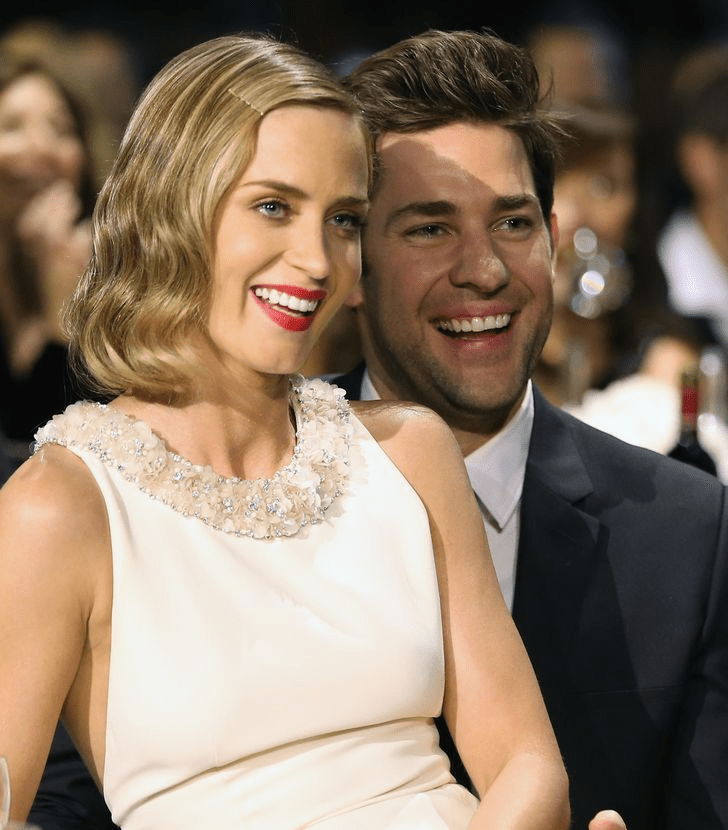 In 2008, Anne Hathaway, co-star of Emily Blunt in The Devil Wears Prada, introduced her to John Krasinski. They fell in love, got married, and had two kids. The trio is still close friends. Krasinski once joked that he only married Blunt because he couldn't have Hathaway. Hathaway responded, saying she was only with her husband because she couldn't have Blunt.
Note: The Adam she's referring to is Adam Shulman, Hathaway's husband.
#4 Salma Hayek and François-Henri Pinault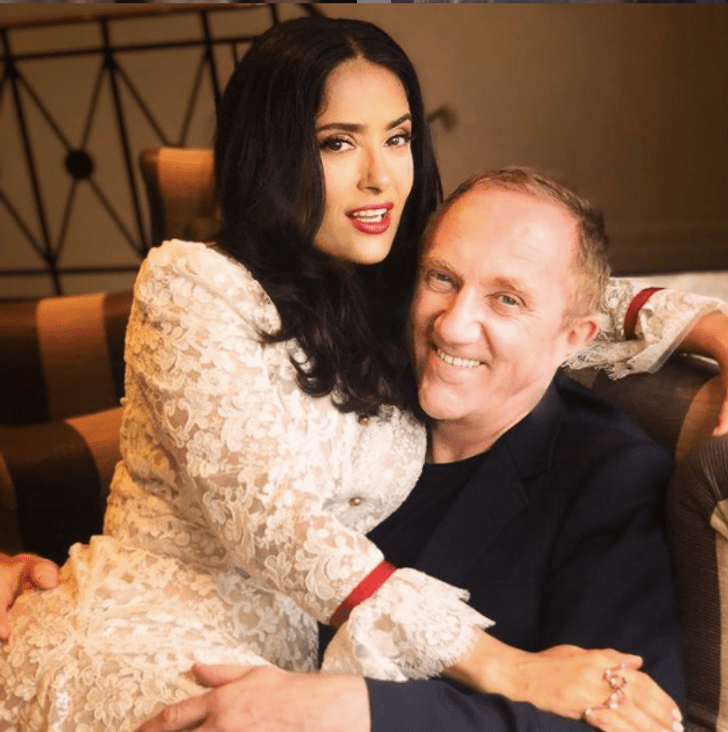 Salma Hayek reminisced about her first date with her current spouse, saying it didn't start well.
I was unaware that it was a date. My friends had set me up to attend an event, but it was just the two of us. I was upset as I had made it clear I wouldn't go on a date. He was also unaware and assumed I knew he was coming to meet me. It started on a bad note but ended well.
#5 Courteney Cox and Johnny McDaid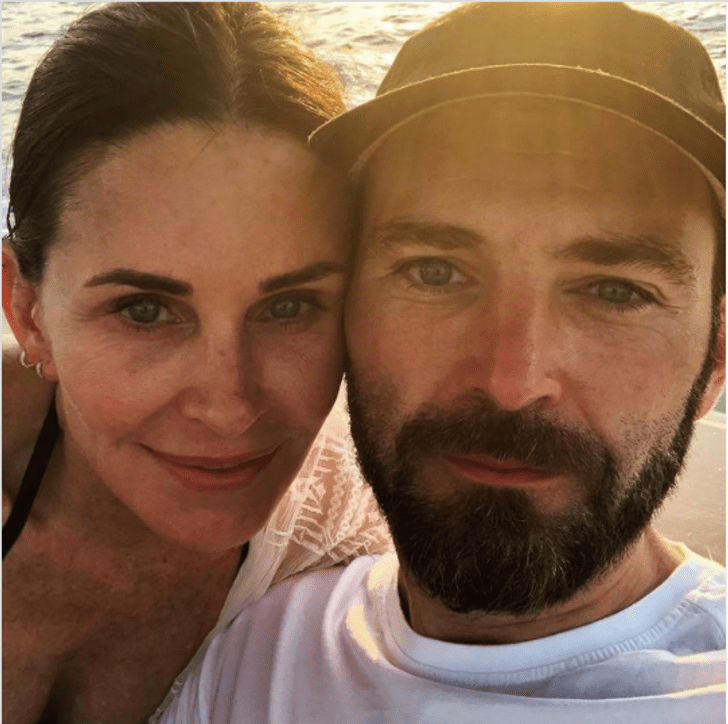 Ed Sheeran played a vital role in bringing Courteney Cox and Johnny McDaid together. During an interview, Sheeran revealed that he introduced Cox to his roommate, McDaid, whom he had been living with for some time. Though Sheeran was not allowed to talk about it initially, he is happy to see the couple together and openly expressing their affection. Cox and McDaid are now in a loving relationship, all thanks to Sheeran's introduction.
#6 Stanley Tucci and Felicity Blunt Tucci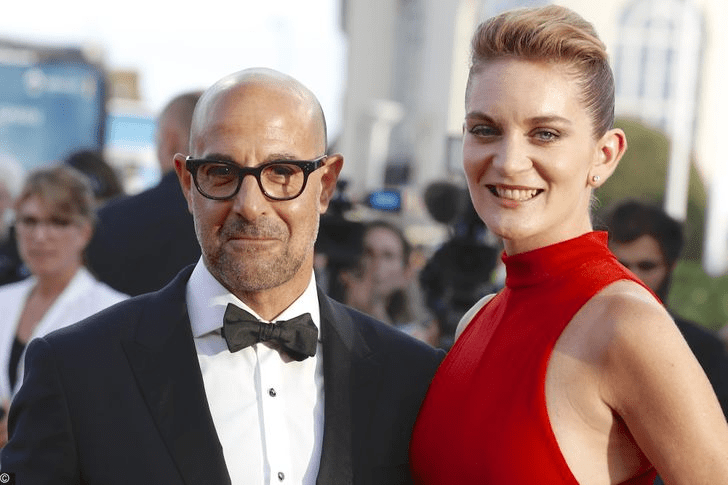 Emily Blunt played matchmaker and introduced her sister Felicity Blunt to Stanley Tucci, her co-star in The Devil Wears Prada. The two first met at Emily's wedding in 2010 and hit it off. Now, they are happily together.
#7 Cindy Crawford and Rande Gerber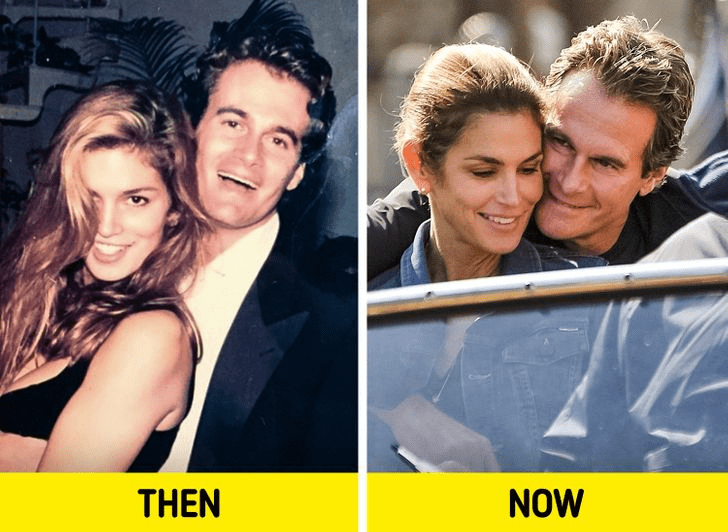 Rande Gerber went on a date with Cindy Crawford through a blind date benefit. Before they met, he knew about her beauty and was happy to accompany her to his friend Michael Gruber's wedding. Before the wedding, they met and got to know each other, and Gerber was impressed by Crawford's down-to-earth personality.
#8 Meghan Trainor and Daryl Sabara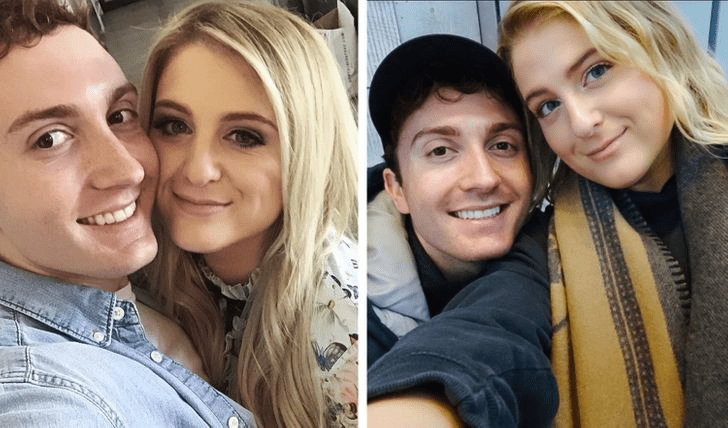 Meghan Trainor revealed during her interview with Chelsea Handler on Netflix that she has been looking for a boyfriend since day one. She even asked new friends like Chloë Grace Moretz if they knew anyone she could date. Luckily, Moretz knew a great guy named Daryl and introduced them.
#9 Cameron Diaz and Benji Madden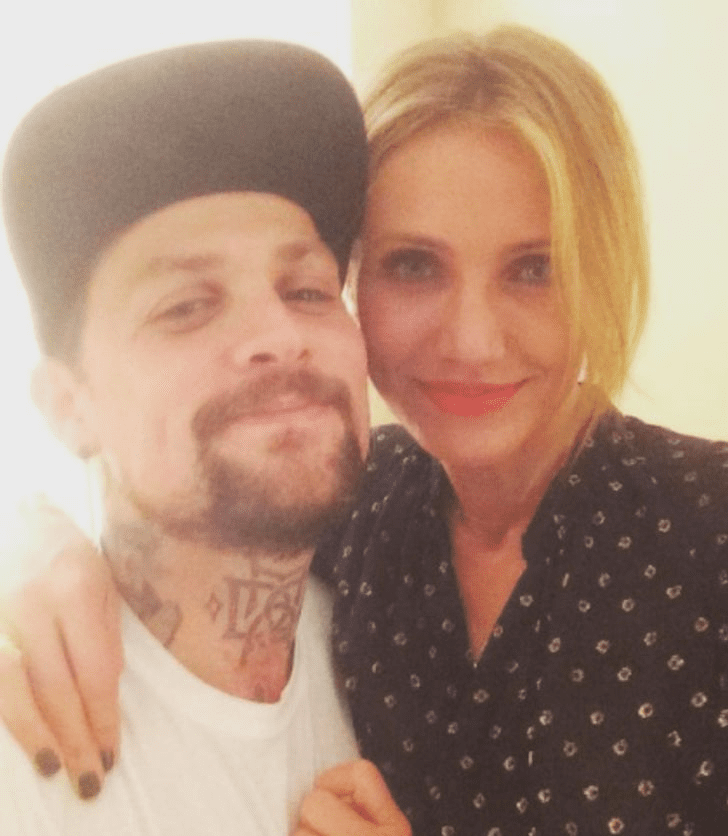 Cameron Diaz and Benji Madden's relationship was kickstarted by Nicole Richie, the wife of Madden's twin brother. In a playful remark, Richie claimed responsibility for the couple's romance. Today, Richie and Diaz have a close bond and are happy to be sisters-in-law.
#10 Sarah Michelle Gellar and Freddie Prinze Jr.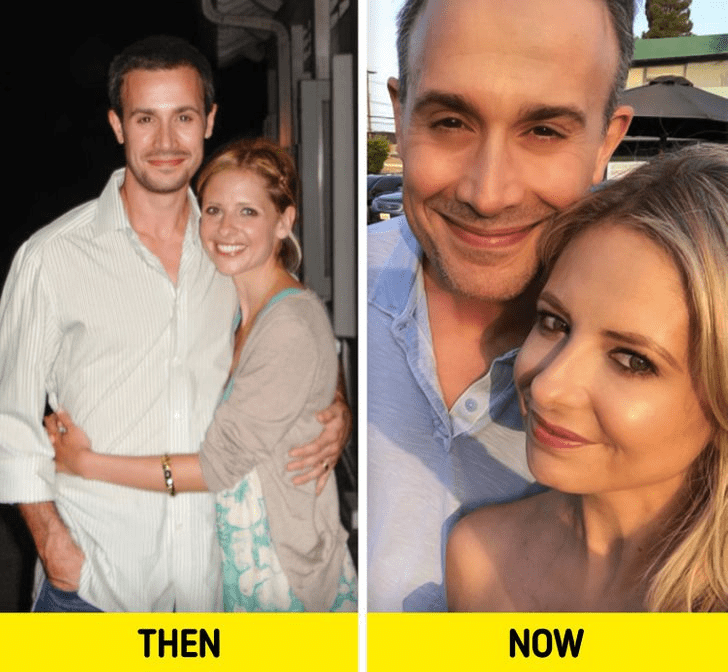 Sarah Michelle Gellar recently shared on Instagram about her romantic first date with her husband, Freddie Prinze Jr. The couple was initially supposed to have dinner with a mutual friend who had missed her flight. However, they decided to meet up anyway and hit it off. Two decades later, the couple still frequented the same restaurant where they had their first date. Their love story is a true testament to destiny.