Photographer Julian Rad, who hails from Austria, captures some of the cutest and most endearing images of wild animals, including foxes, hamsters, and squirrels, that you have most likely seen. I only recently came upon this professional photographer on Instagram. As soon as I saw his lovely animals and their goofy pictures, I immediately fell in love with his work. In 2015, he photographed a rushing hamster and named it "Rush hour." For this photograph, he was awarded the prestigious Comedy Wildlife Photography Award.
We watch wildlife shows that focus on the "big five." Still, we pay little attention to the daily lives and challenges faced by the smaller animals living in our environment. It is not an easy assignment to capture just the right time with a wild subject, but Julian has done it so expertly. This is especially challenging when dealing with amusing animals as swift and shy as a rat.
Each of his photographs conveys a narrative and elicits a range of feelings; for example, a ground squirrel enjoying smelling a flower, a hamster that scales a blackberry branch, or a red squirrel attempting to get its paws on a walnut. It has always been the patience of wildlife photographers that has impressed me the most, and it appears like Julian would have no problem waiting for thousands of hours to acquire the ideal shot.
More info: Instagram | Facebook
#1 Just… A Little… But… Close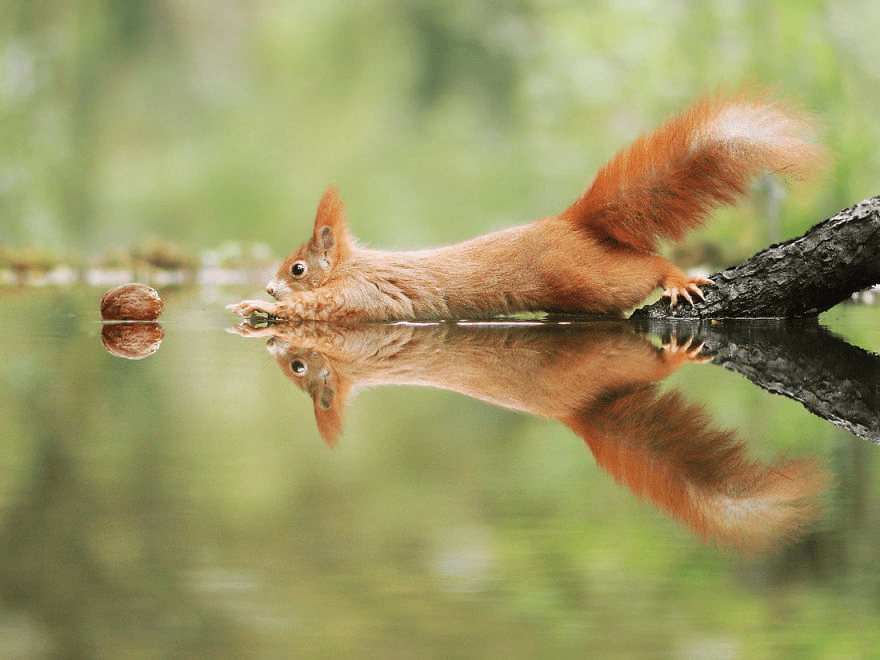 This nut could be the reincarnation of Scrat, the saber-toothed squirrel from the Ice Age movie that always looked for the acorn. However, when we say "acorn," we mean "nut." In addition to that, strike a magnificent yoga position while you're doing it.
#2 Happy Fox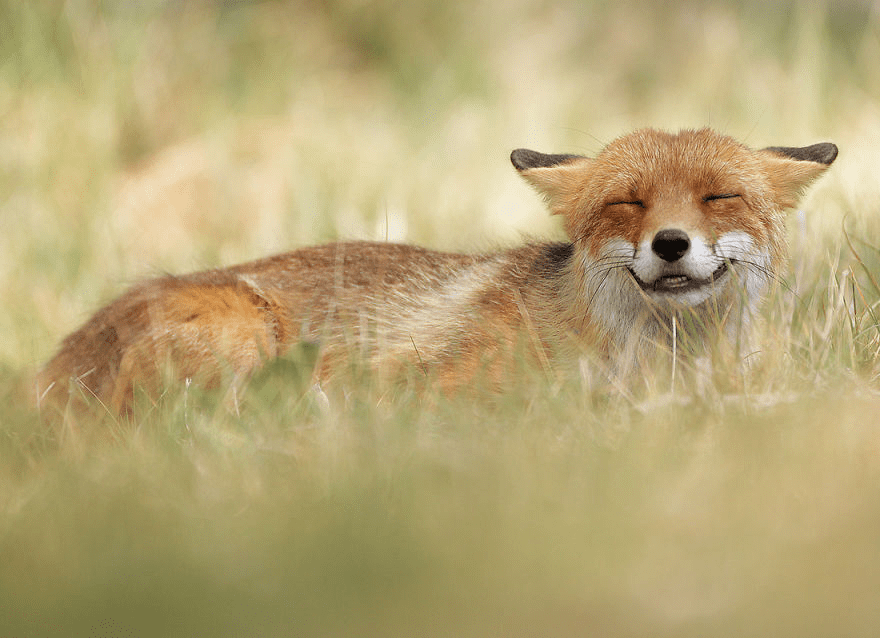 A stray fox suddenly materializes out of nowhere, and it seems she is laughing at a private joke she is telling herself. Although we aren't entirely sure what prompted the happy face, it appears to be spreading like wildfire.
#3 Summer Feelings.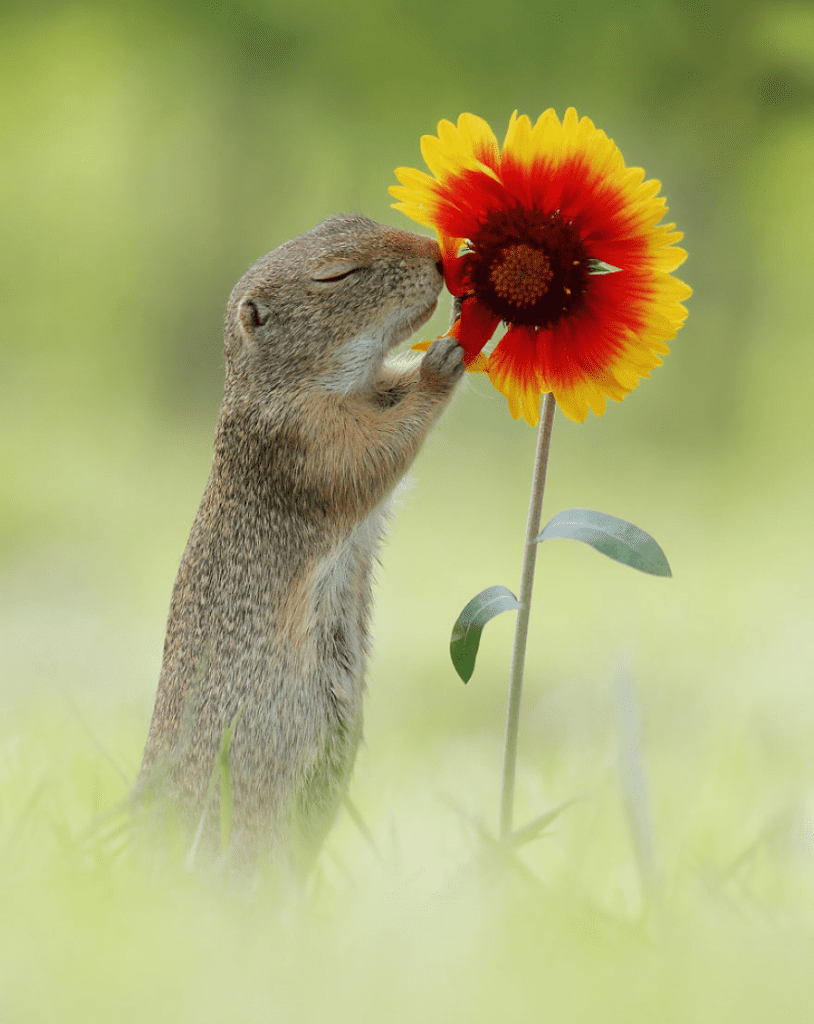 This squirrel appears to be lost in thought as it makes a wish on a flower. It seems to be saying, "Oh, please, please, please let my days be filled with nuts and acorns!"
#4 European Hamster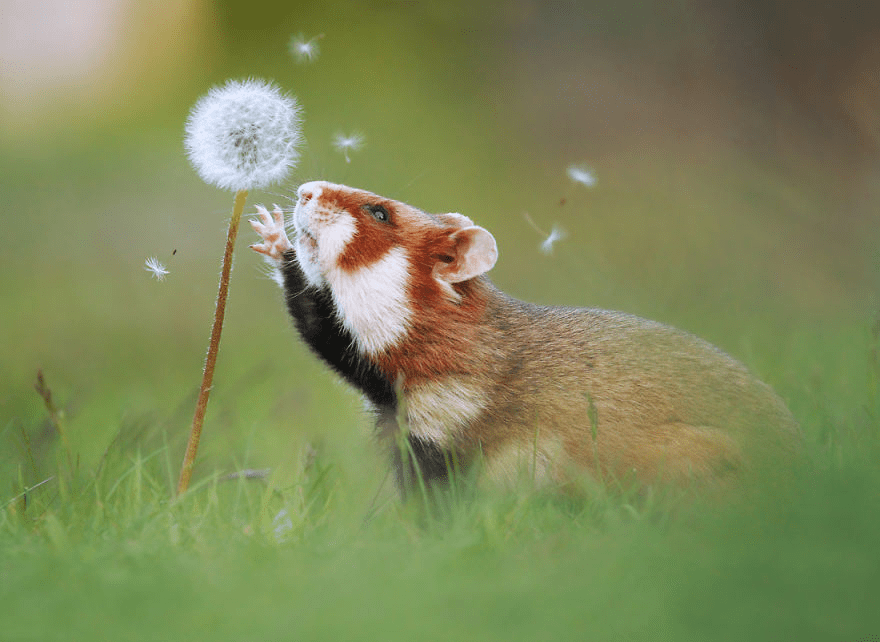 One should make a wish on a dandelion. This hamster is preparing to make a wish, but we have no idea what it is. Regardless of what it is, we hope that even the smallest of his dreams come true.
#5 "Ohh. Who Are You?"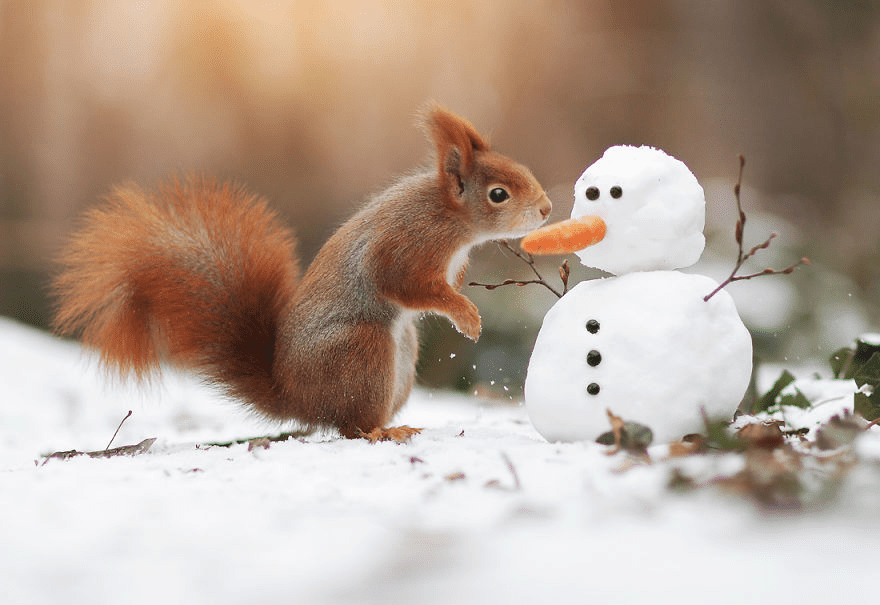 It would appear that this tiny squirrel is no stranger to the joys that winter has to offer. Even though she constructed herself as a companion, it seems as though she is pondering whether or not her icy friend needs a nose…
#6 Say Cheese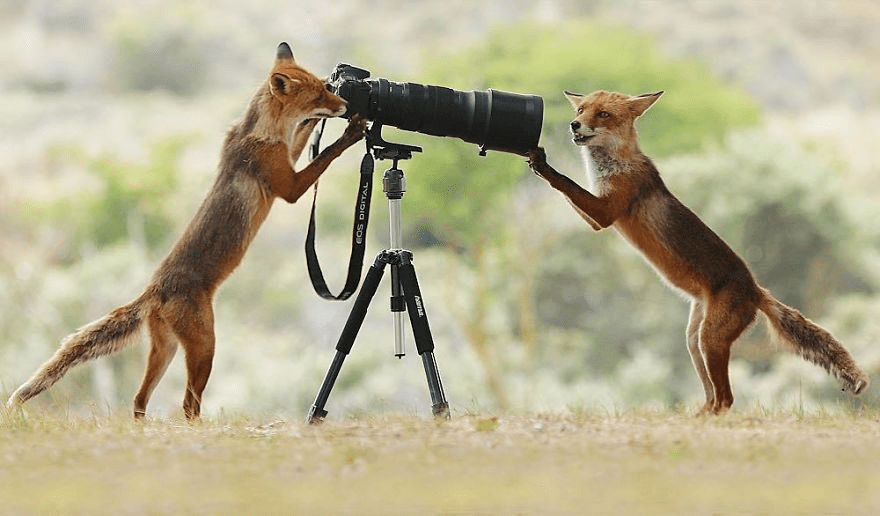 Brand new information! An encounter between two foxes is captured on video, and the second fox appears to have much to say. We can't help but wonder if this meeting was a chance occurrence or if it was some covert get-together arranged in advance.
#7 Rush Hour
This swift and cunning hunter not only has the appearance of having recently evaded capture but also of having triumphed in the Funny Wildlife Pictures 2015 competition while doing so. We believe it was because of the contents of his cheeks, which are still a mystery to this day. However, this is only a hypothesis.
#8 Red Squirrel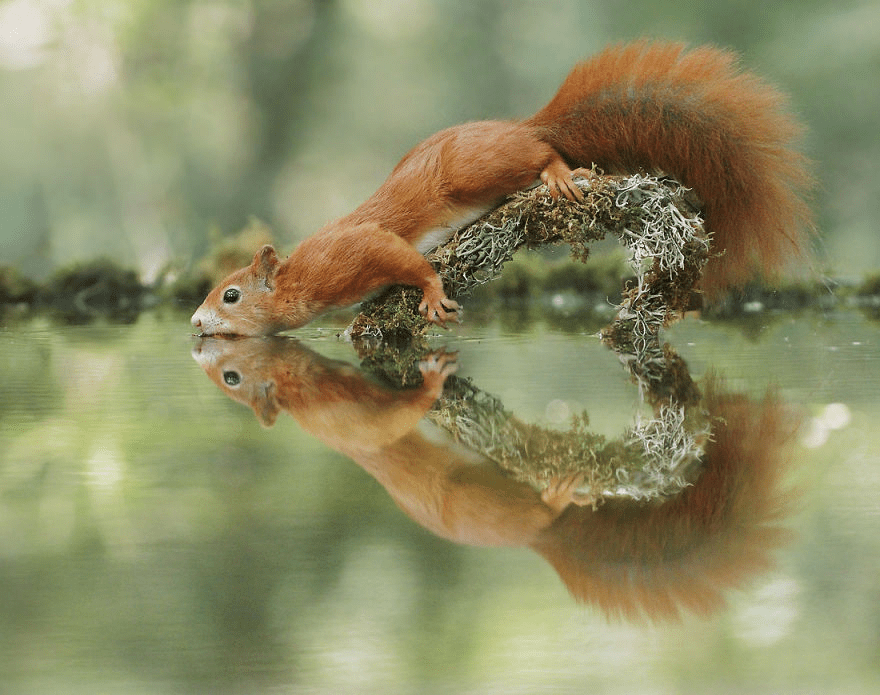 Squirrel Yoga 101 has been waiting for you, and today we have something special in store for you. This posture is not only beneficial for your back, but it will also help you get over any post-Day Valentine's blues you may be experiencing. You only need to go to a nearby forest, look for a mossy stick, and breathe deeply while letting go of those negative emotions.
#9 "Can I Touch You?"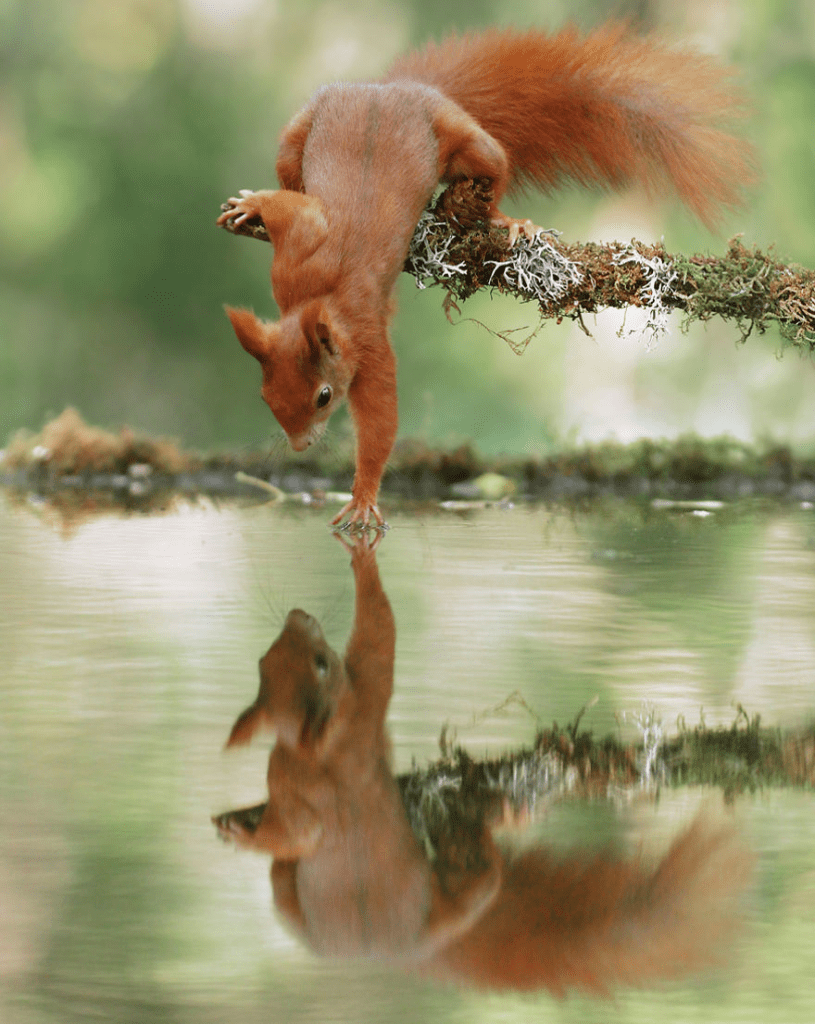 "Acorns, be damned! This fluffy tail, that fur, those button-like black eyes… this creature is the embodiment of perfection! Where have you been during the entirety of my life?"
#10 Red Fox
"Do you believe the snow will help the color of my fur come out?"
#11 Ooh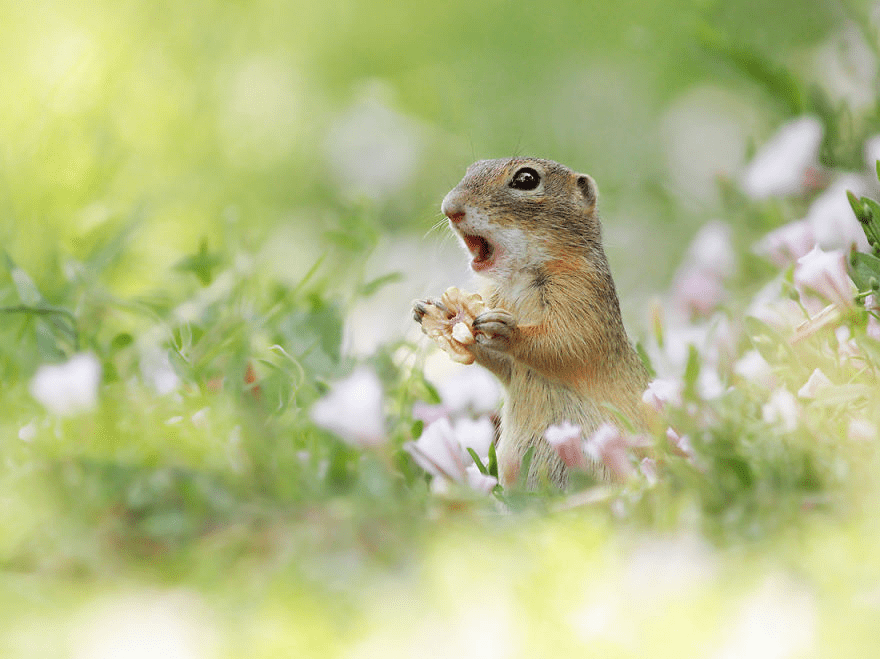 They claim that walnuts are excellent for the brain, and this little guy looks like he just had the most perfect "Eureka!" moment in the history of rodents. Walnuts are said to be very good for the brain.
#12 A Handful Of Flowers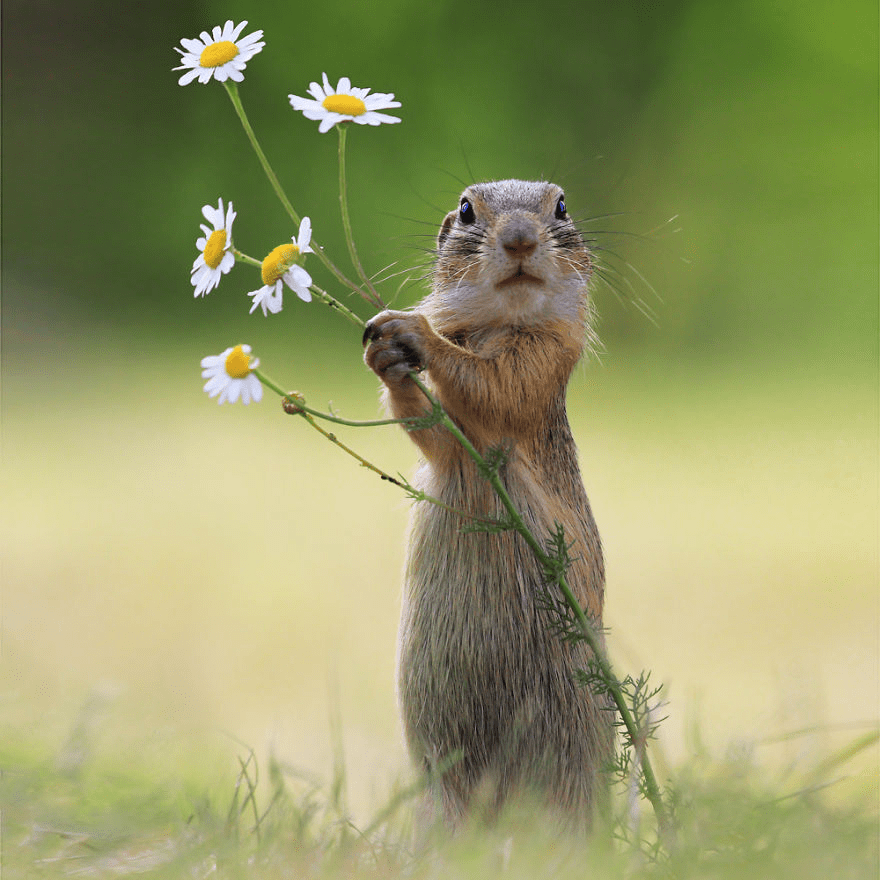 Only a lovely squirrel from the nearby woodland was passing through. It would appear that you have caught him in the middle of a trip in the park gathering enough flowers for a bouquet.
#13 Acrobat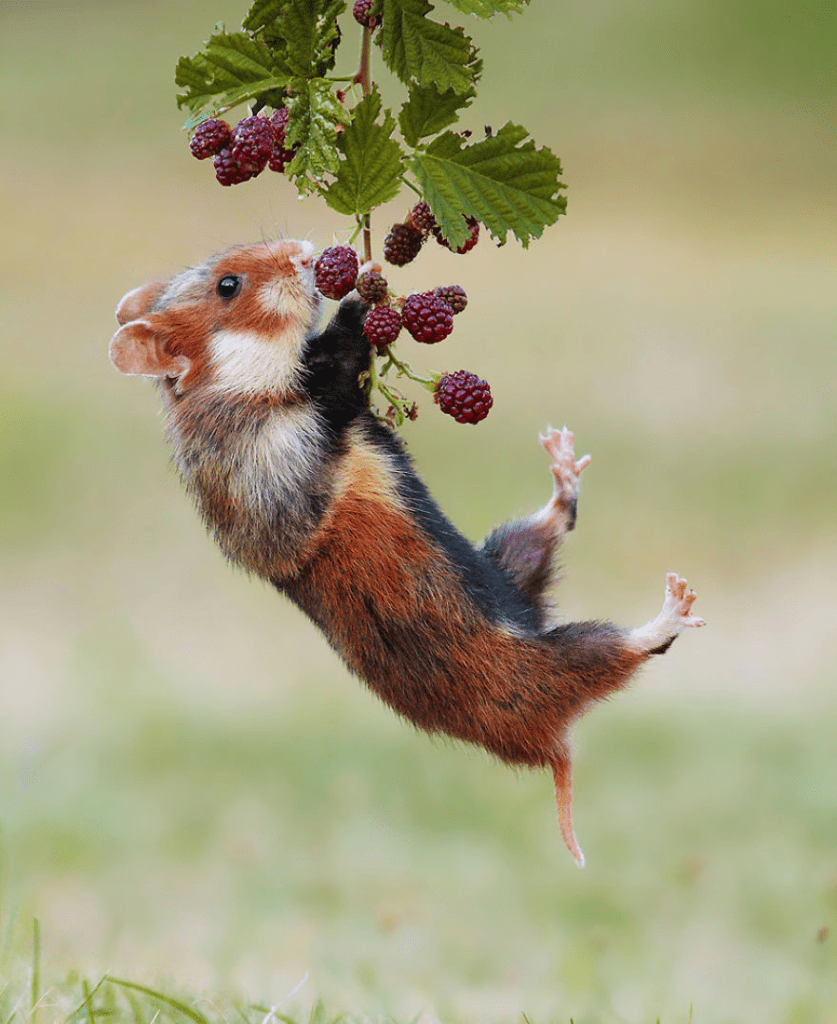 It is healthy knowledge that doing acrobatics involves taking some degree of danger. Despite this, we believe that the luscious raspberries he is about to consume will be worth the risk this time!
#14 Squirrel & Tulip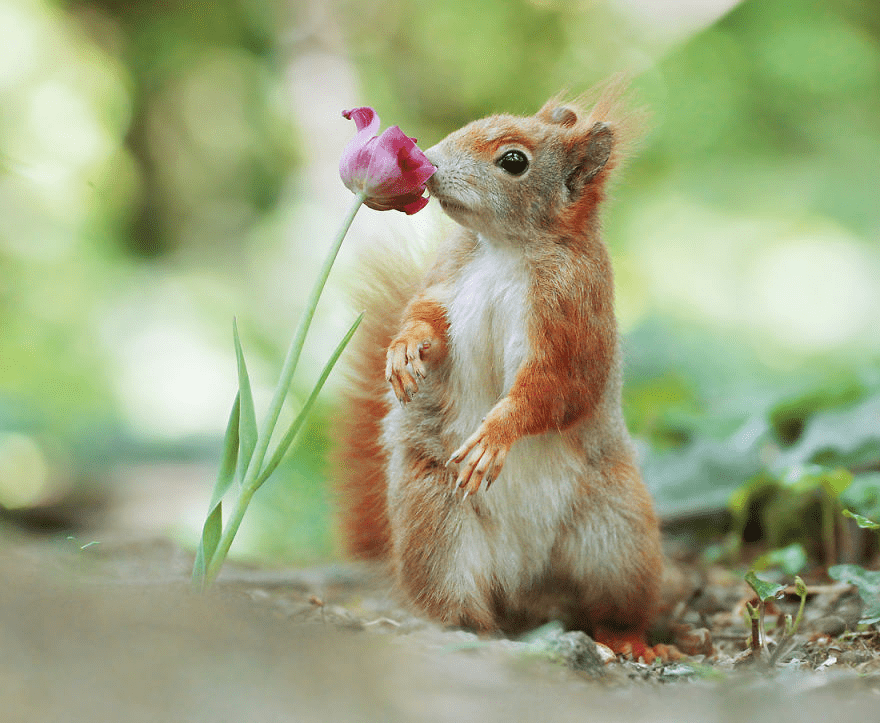 Nothing makes life more enjoyable than a calm moment when you actually take the time to pause and smell the flowers. Why not adopt a posture that oozes majesty while you're at it?
#15 Ground Squirrel Enjoys The Summer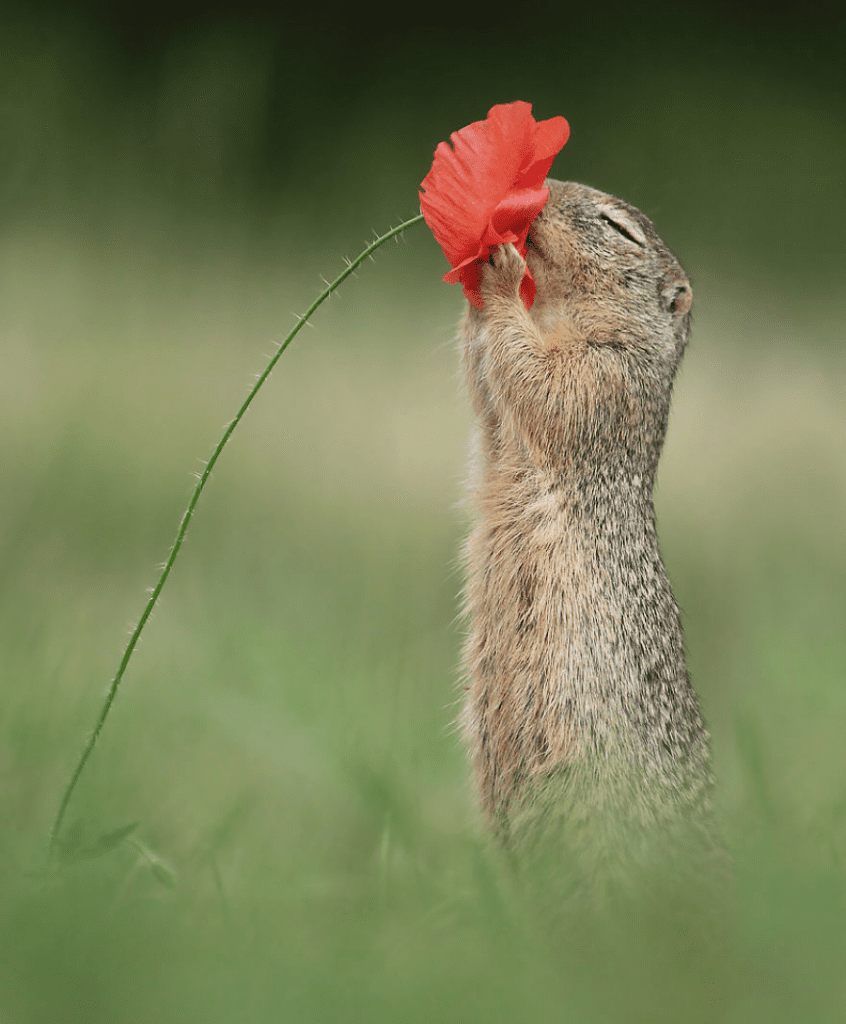 #16 Thirsty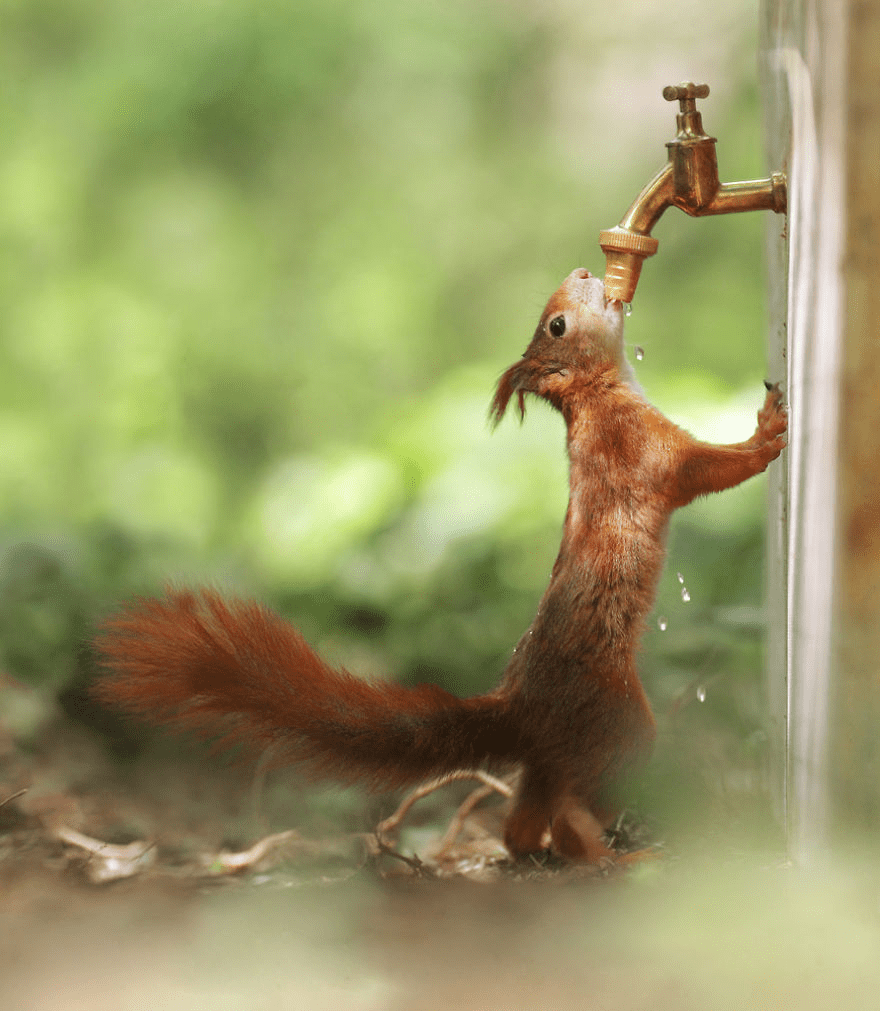 After a strenuous session of teaching Squirrel Yoga to the entirety of the forest population, you must take the time to hydrate properly! Even if it's just a few minuscule droplets here and there.
#17 Kung Fu Squirrels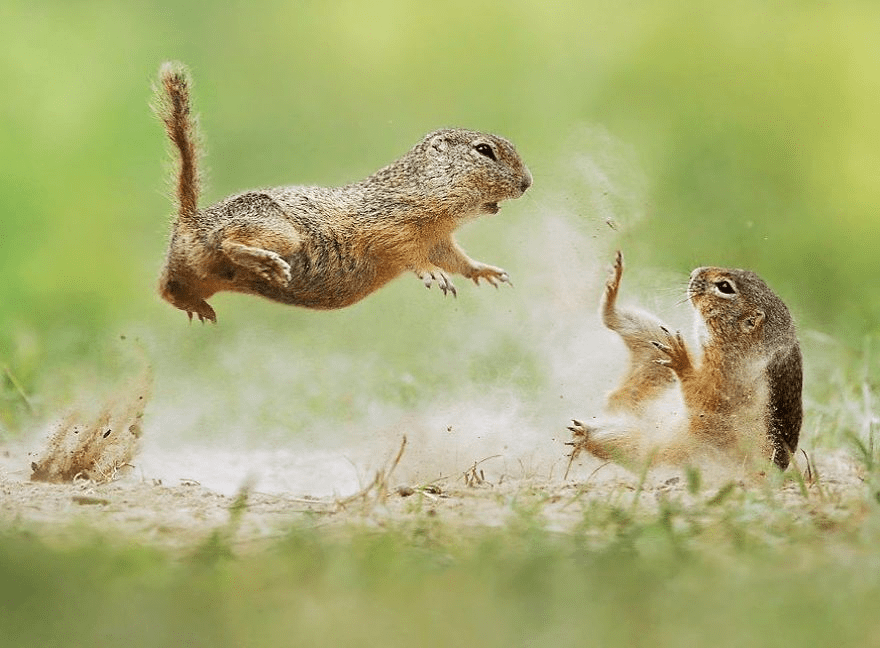 The Kung Fu abilities these guys possess are sick! I find myself wondering how in the world those two people ended up fighting.
#18 Happy Fox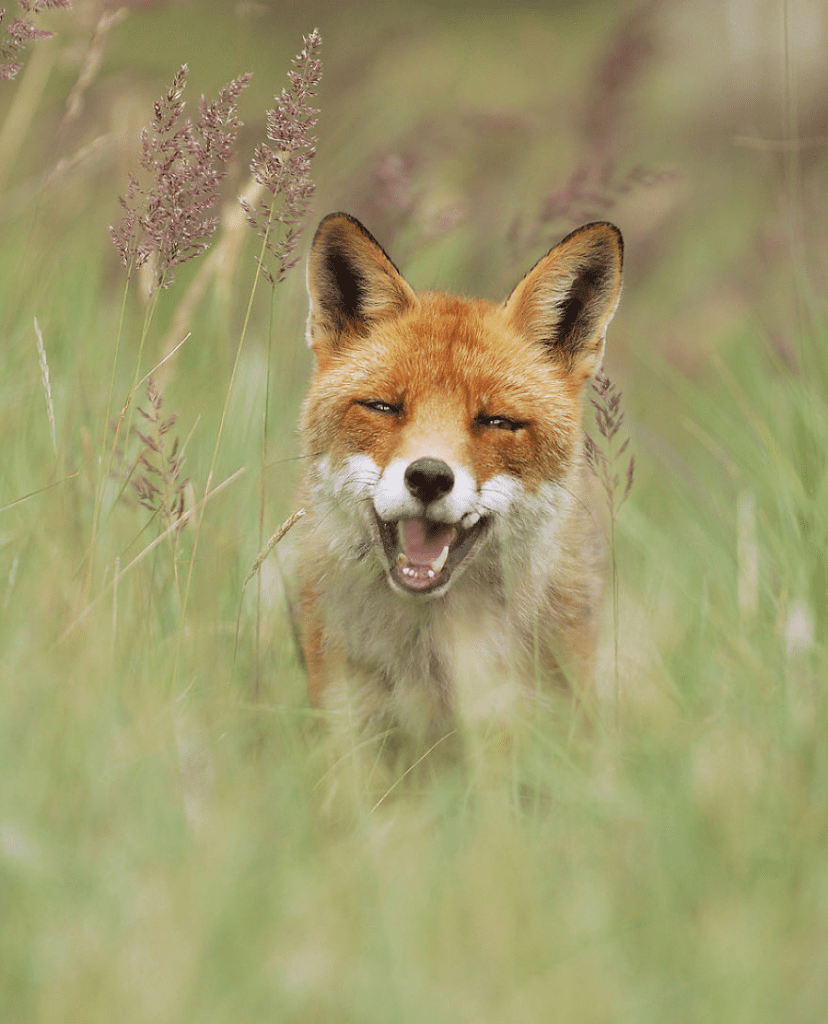 #19 Take Time To Smell The Flowers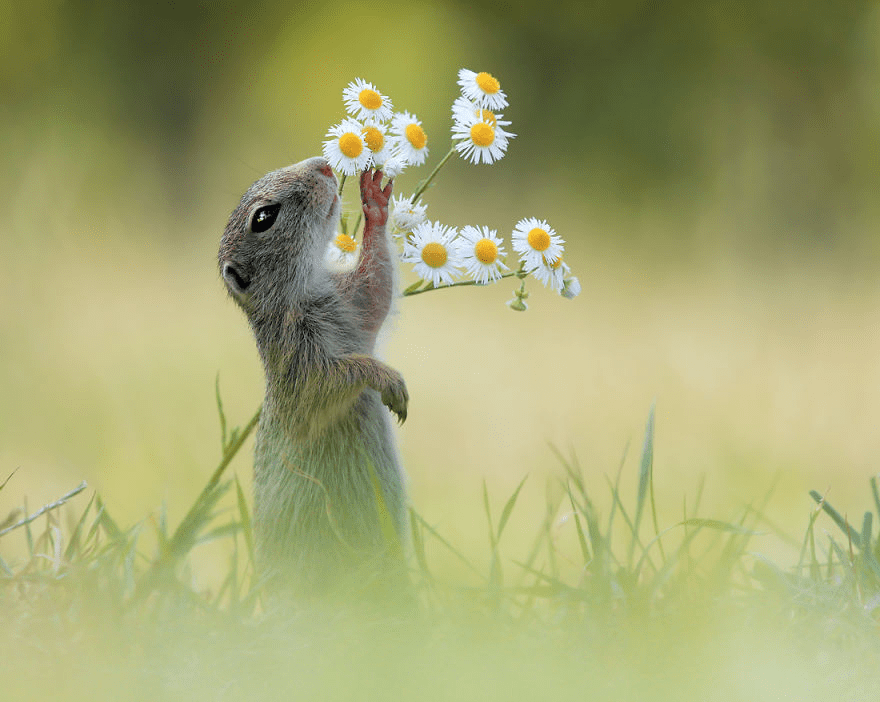 #20 Full Cheeks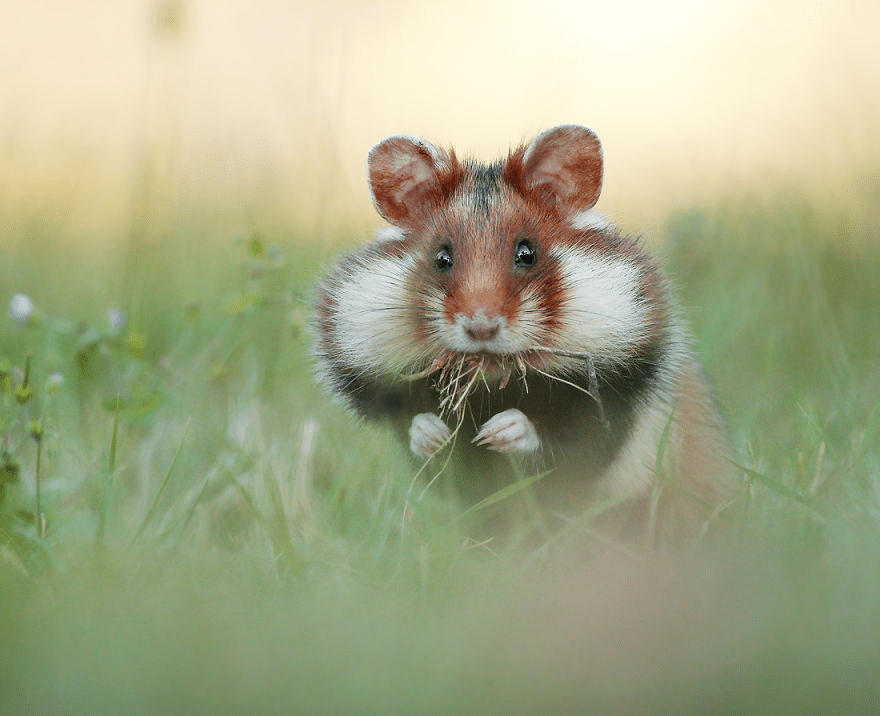 It has been whispered that this hamster's cheeks are home to an entire cosmos that operates independently from our own. In this parallel universe, the only things that may be found are bits of dried grass, acorns, and other nuts.