The Los Angeles Zoo recently had to make a difficult decision to put two of its beloved lions to sleep at the same time. The lions, Hubert and Kalisa, were inseparable soulmates who had spent many happy years together. Let's learn more about their heartwarming story and why this decision was made.
Last week, the Los Angeles Zoo sadly announced the passing of two unique lions, Hubert and Kalisa, both 21 years old. They were euthanized because they were experiencing declining health and age-related illnesses, making their lives difficult.
#1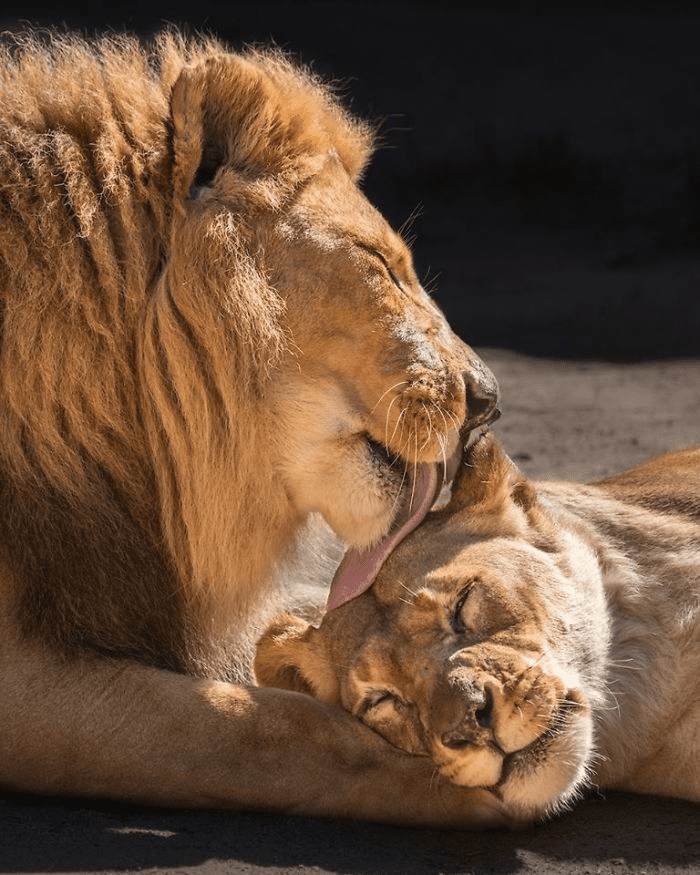 #2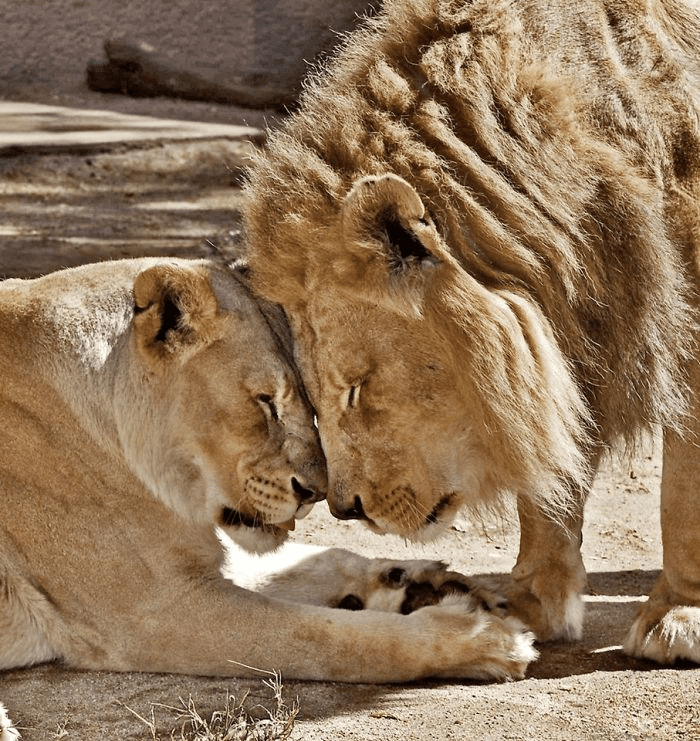 Hubert was born in Chicago at Lincoln Park Zoo, and Kalisa came from Woodland Park Zoo in Seattle. They met at the Los Angeles Zoo in 2014 and have become inseparable. Both the zoo's staff and visitors noticed their strong and undeniable bond.
#3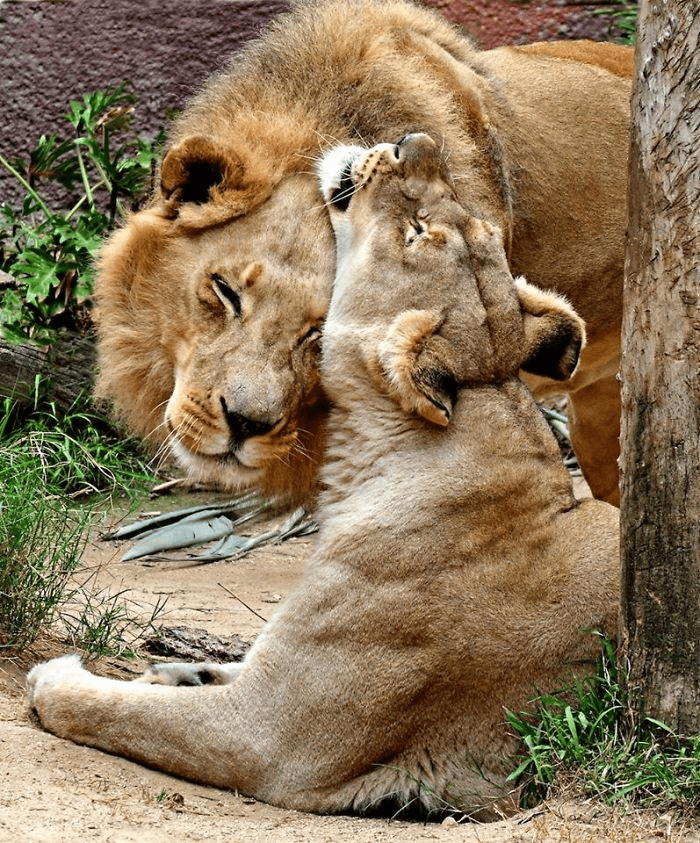 The lion couple was always seen together, resting side by side, affectionately cuddling and nuzzling each other. Their love was so evident that it created a special connection with the zoo's guests, who fondly remember them.
#4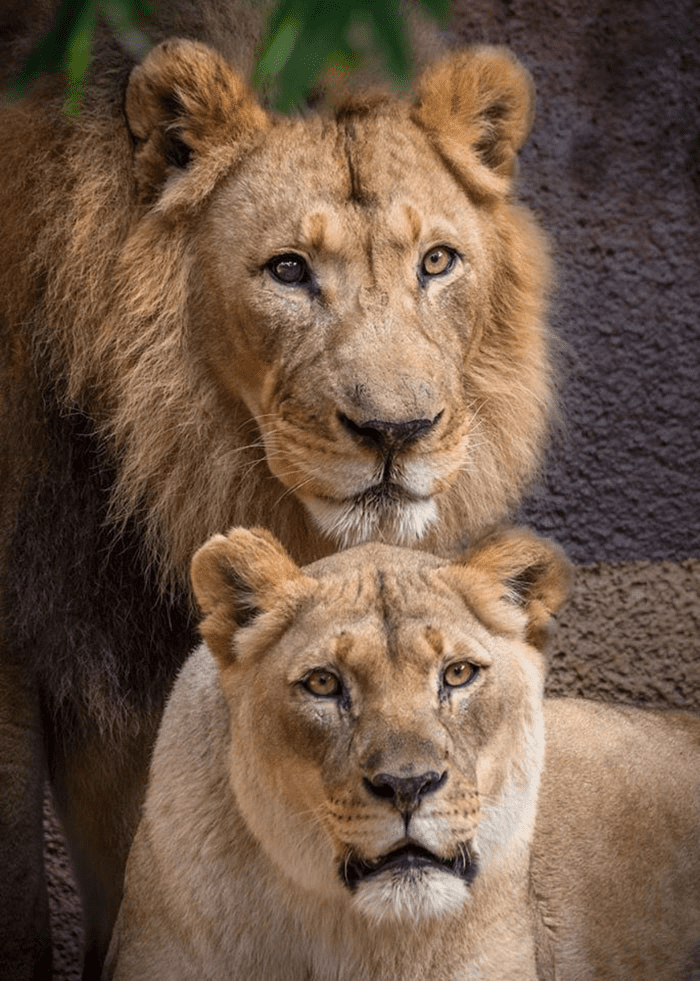 Why Do Zoo Lions Live Longer? Lions living in captivity, like Hubert and Kalisa, have a longer life expectancy than wild ones. There are a few reasons for this:
1 Protection from Predators: Unlike their wild counterparts, zoo lions don't have to worry about predators. Cheetahs and hyenas are natural threats to lions but are safe and secure in a zoo.
2 Medical Care: If zoo lions get injured or sick, they receive immediate medical attention from caring zookeepers. In the wild, lions have to endure their injuries without any help.
Consistent Environment: Captive lions live in a controlled environment, where they always have access to food and water. Wild lions face challenges like droughts, which can affect their survival.
3 Hubert and Kalisa's love touched the hearts of many, and the zoo and its visitors will cherish their stories. Even though they are gone, the memories of their special bond will live on.
#5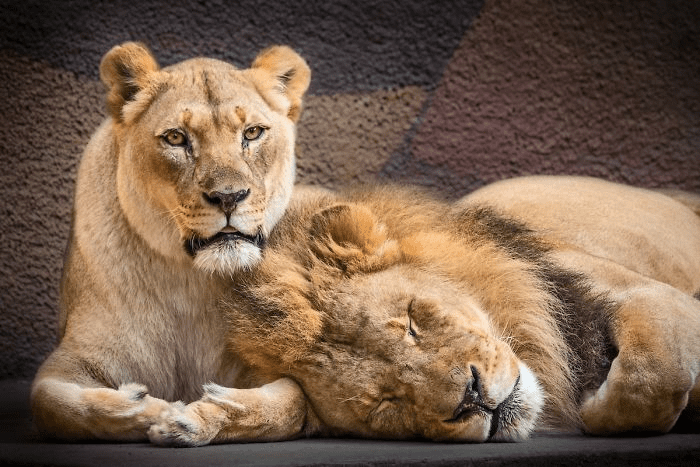 #6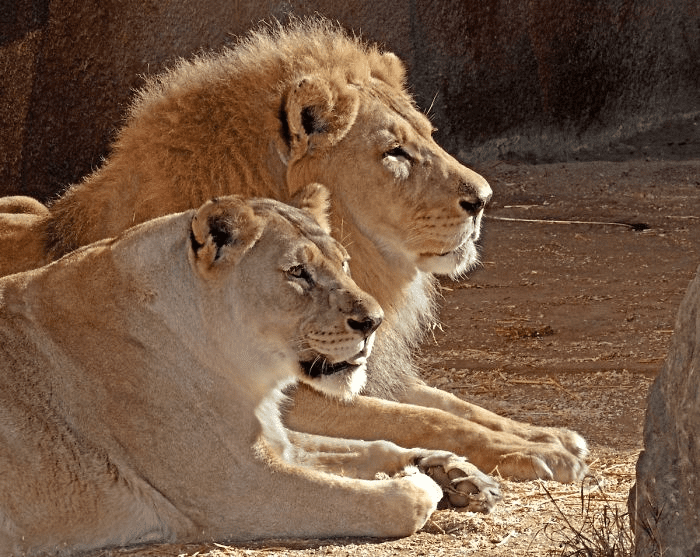 The Los Angeles Zoo made a tough but compassionate decision to let Hubert and Kalisa go together, sparing them from living without each other. Their love story reminds us of the importance of companionship and the remarkable connections animals can form. Hubert and Kalisa's legacy will be remembered for years to come.
Source Credit Bored Panda