Boost Your Faith in Humanity with this Heartwarming Story from Ontario, Canada! Shared on Facebook, this Incident Will Brighten Your Day. Within a Few Days, it Has Garnered 2,100 Shares, 1,600 Likes, and Countless Comments!
It was just another regular day for Maurice Valliere and Pat Greba, two prospectors in Timmins, Ontario. But then they heard from a friend that a moose was stuck in a muddy hole nearby. Without hesitation, the compassionate duo sprang to rescue the stranded animal.
H/T: CTV News Northern Ontario
#1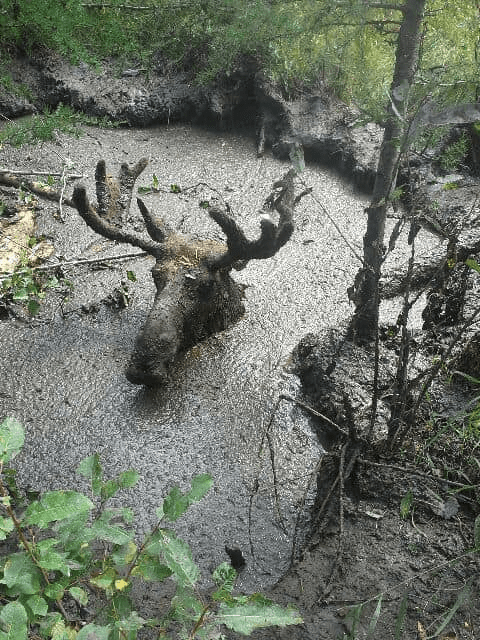 Their first step was trying to reach out to the Ministry of Natural Resources and Forestry, but they have yet to get a response. So, they had to rescue the animal themselves because they knew waiting longer would make the situation more dangerous.
#2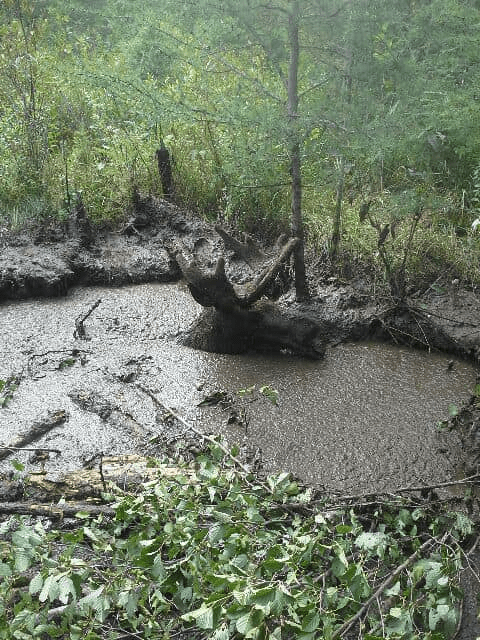 Valliere and Greba were surprised by how big the moose was. They thought he was around 6 feet tall or even taller. This made rescuing him difficult because he was stuck up to his neck in the mud.
"We decided to go quickly before he drowns," Valliere remembered. "We didn't think he was big or deep in the water. Only his head was visible. His whole body was stuck in the muddy hole."
#3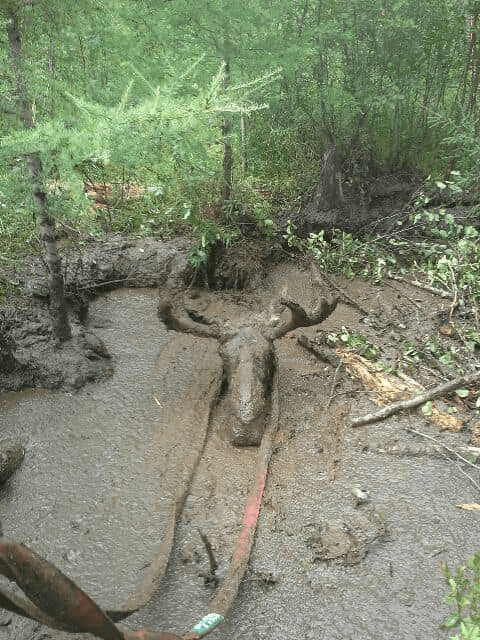 Struggling to free the moose, they eventually used a canvas sling and an Argo four-wheeler to pull him out after an hour. The moose was exhausted and allowed Valliere's dog to stay nearby without protesting. The man described how they pulled and reversed the Argo's winch until the moose was free. He was visibly tired and shaking, but Valliere's dog's presence calmed him down. After a minute of shaking, the moose tested his legs and decided to walk away.
#4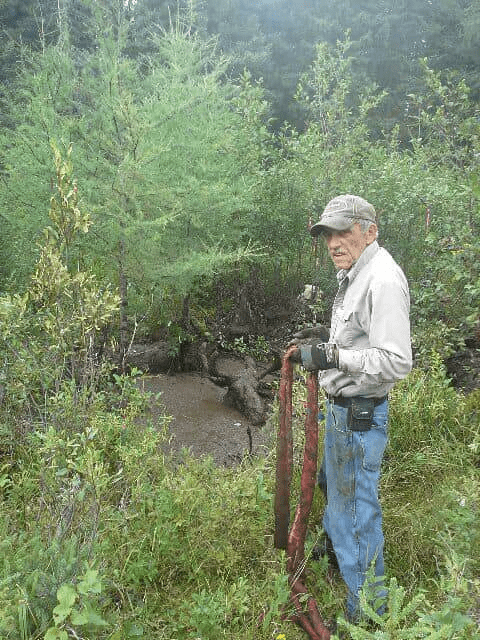 #5