In Moss Landing, California, an extraordinary sight unfolded as a massive sea lion, known as a Steller sea lion, mingled with its much smaller companions, the California sea lions. Despite the stark difference in size, one brave little sea lion attempted to imitate its grand counterpart's regal pose. Let's dive into this remarkable encounter!
A Steller sea lion (large sea lion) visits a group of California sea lions (smaller sea lions) at Moss Landing, California.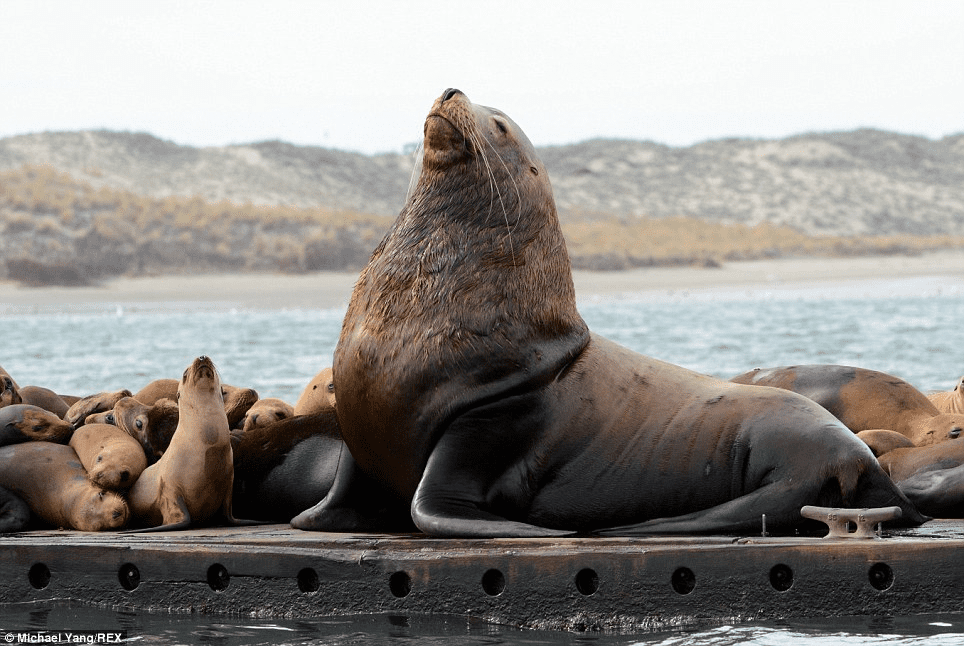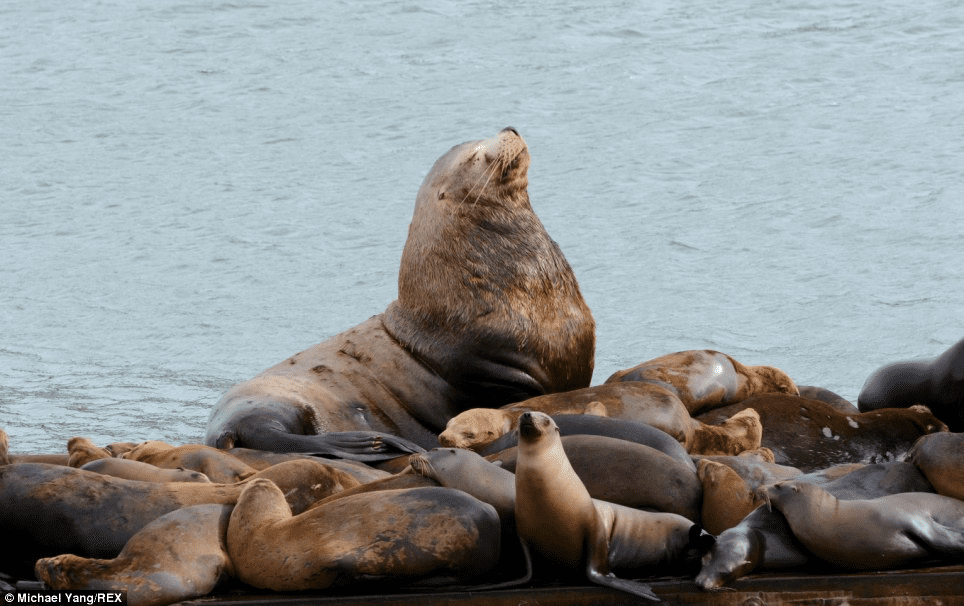 Standing tall above its counterparts, the Steller sea lion has made Moss Landing its favorite vacation spot for the past few years. This majestic creature rests on the crowded dock when not hunting for food. The California sea lions, which usually reside here throughout the year, graciously make room for their larger visitor. The California sea lions have already become a local tourist attraction by taking over the Visitor's Dock, but the arrival of the Steller sea lion adds even more excitement. People are astonished by the significant size difference between the Steller and the others.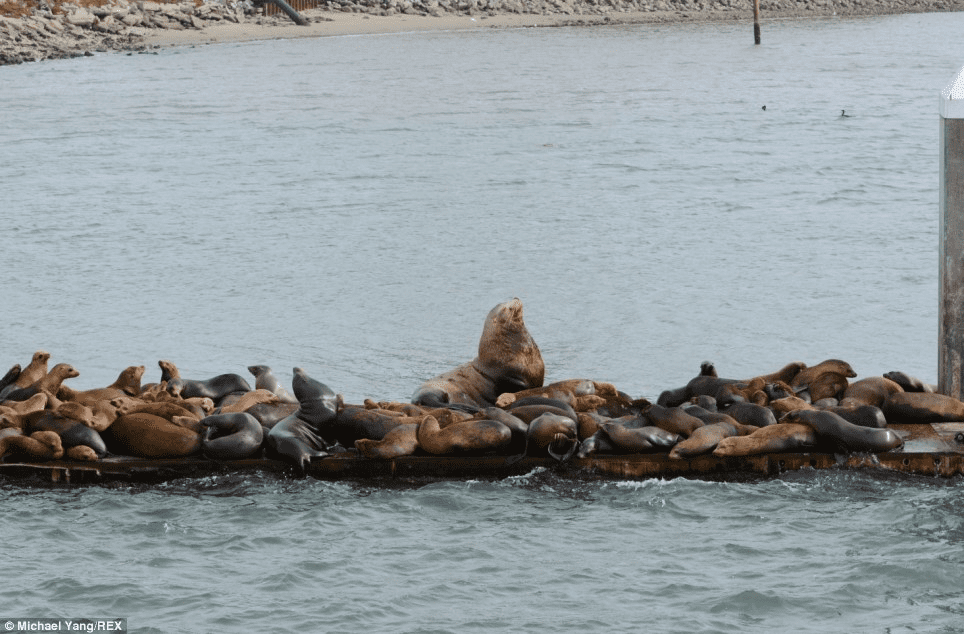 According to Shelbi Stoudt, the Stranding and Data Manager at The Marine Mammal Center, they first encountered this particular Steller sea lion in March 2011. Since then, it has been a regular visitor, joining the California sea lions on the same dock for a few weeks each year. It is quite unusual for a Steller sea lion to rest with a group of California sea lions, as there is a separate Steller colony about 40 miles away. Stoudt suggests that this Steller sea lion might be a younger male, as they tend to explore more before returning to their breeding grounds upon reaching sexual maturity.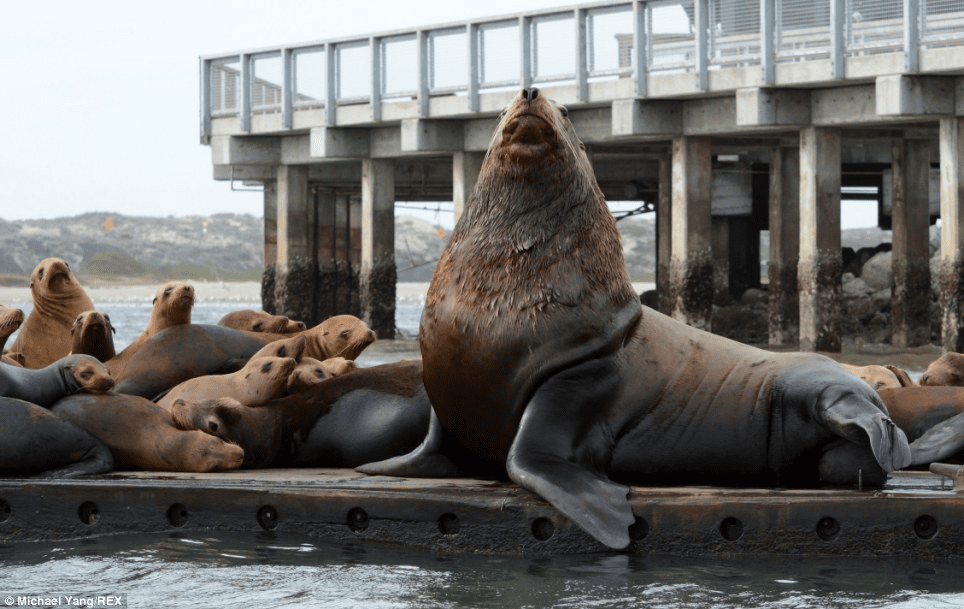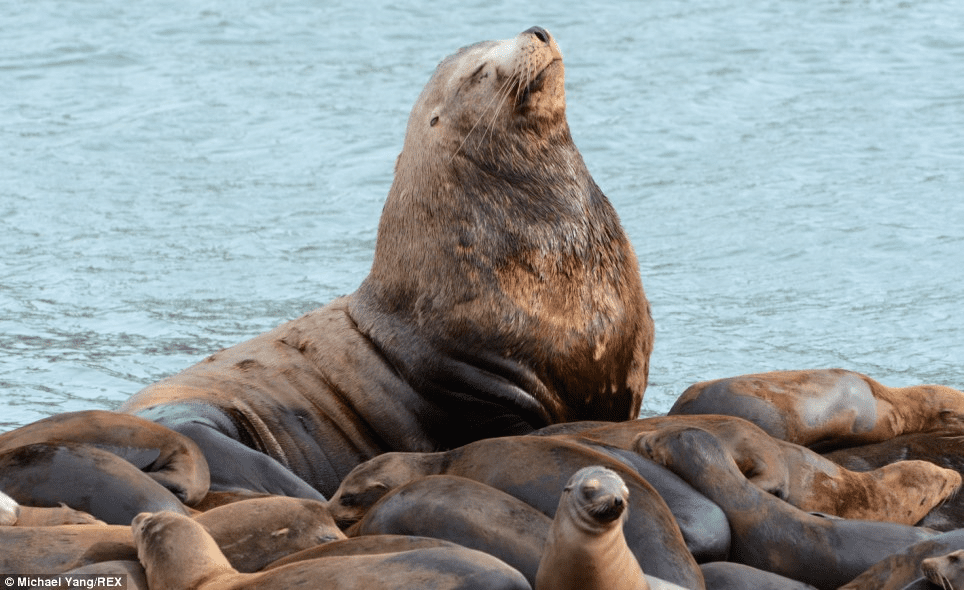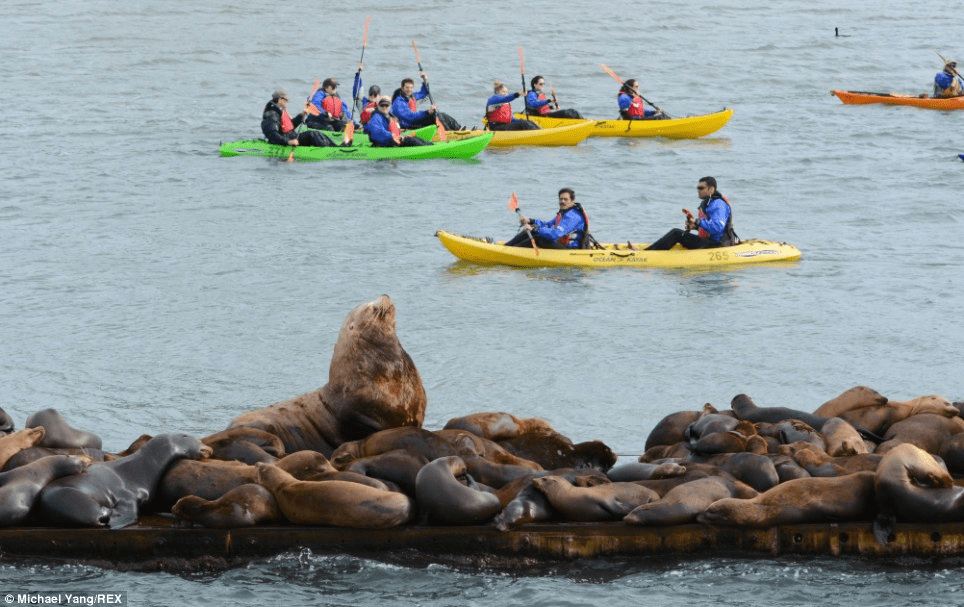 The magnificent presence of the Steller sea lion among its smaller companions in California captivates onlookers. Despite the size difference, one plucky California sea lion tries to emulate the grandeur of its larger buddy. This unique and extraordinary encounter is a testament to the wonders of nature, leaving visitors in awe of the vast diversity found in the animal kingdom.