Mother nature is amazing in its diversity and beauty. It includes all living and non-living things on Earth, such as oceans, forests, mountains, animals, and plants. These elements' intricate balance and interdependence make the natural world truly remarkable and awe-inspiring.
In this article, we would like to share with you about A Rare Black Leopard.
An extremely rare black leopard was spotted in Tadoba-Andhari National Park. A young wildlife photographer named Anurag Gawande, who is 24 years old, captured this fantastic image. During a safari, Anurag saw the melanistic leopard attempting to cross a road searching for a deer.
#1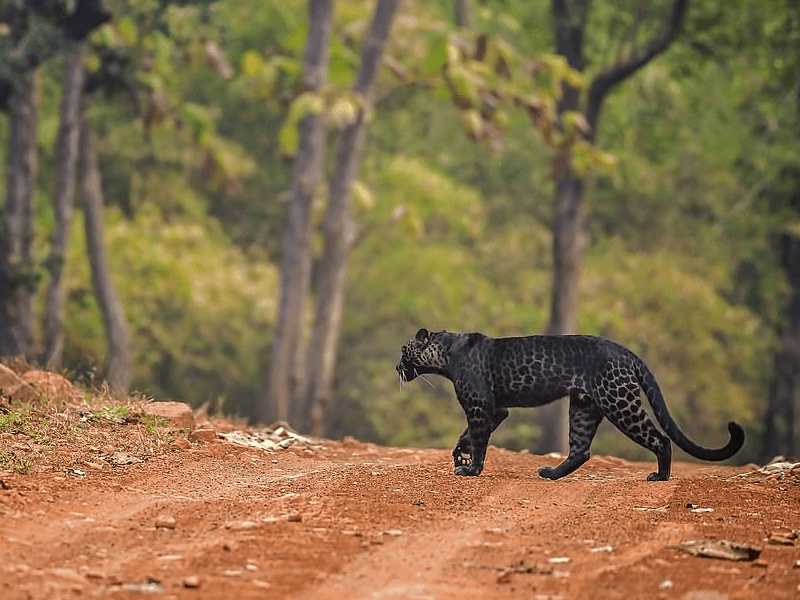 A photographer who was lucky enough to catch a glimpse of a rare wild cat from a distance of 30 feet or less was amazed by what he saw. The 24-year-old photographer was stunned to see the stunning black leopard ambling along the pavement instead of the tiger he had expected. Despite the surprise, the photographer captured the rare moment on camera.
#2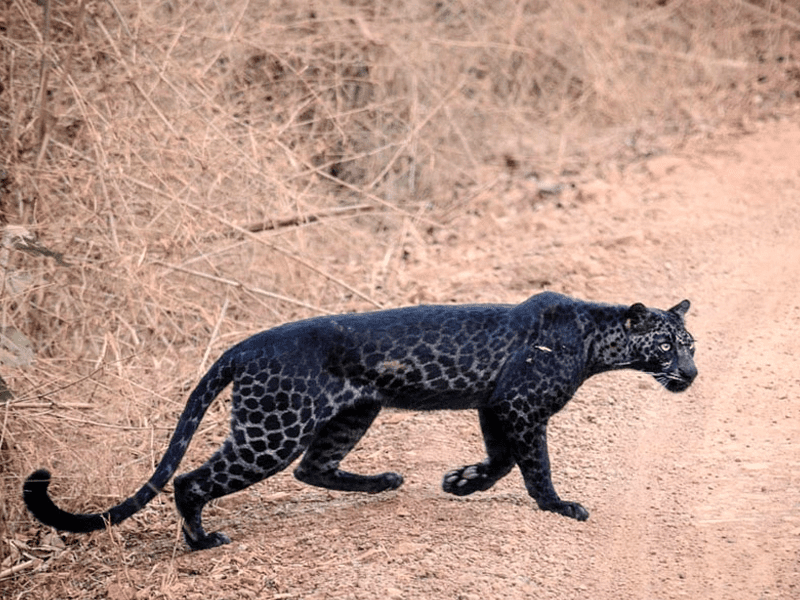 On the other hand, Anurag reported that he had seen the rare species twice within a year. He felt the same excitement as before but was more mindful of the situation this time. They turned off their car and kept a safe distance to ensure they didn't disturb the animal.
#3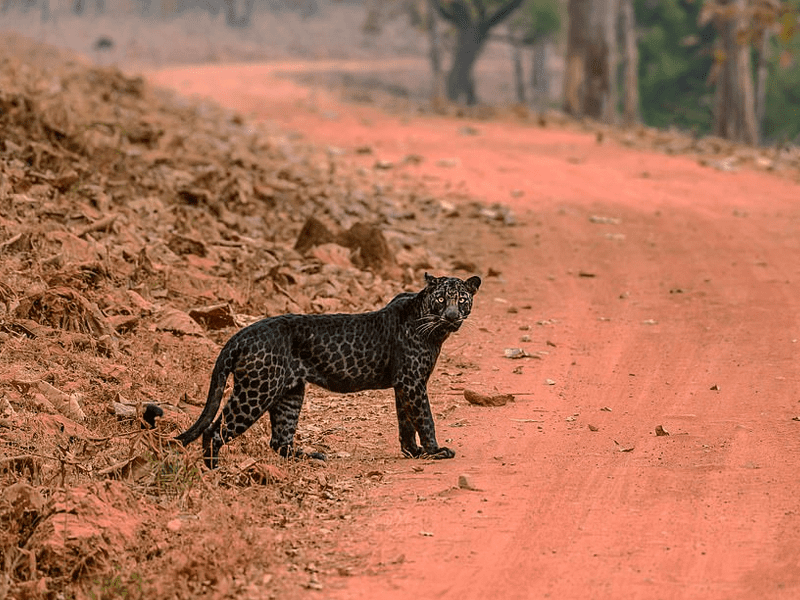 Anurag recollected an extraordinary adventure while they were tracking a tiger. They suddenly heard a loud deer cry and then spotted a rare Black Leopard lying on the road near Tadoba Lake. The leopard noticed the deer and attempted to hunt it, but the attack was unsuccessful. Anurag mentioned that this was the only black leopard in the Tadoba National Park, making the encounter even more special.
#4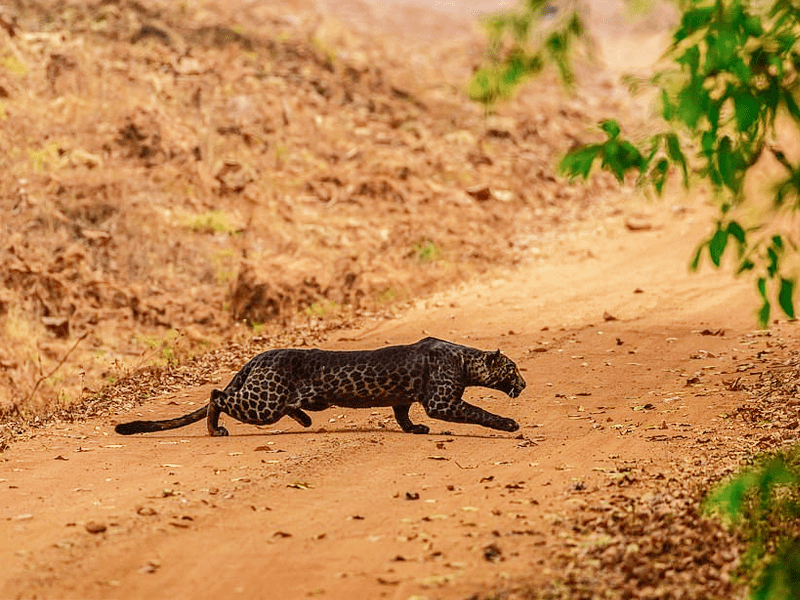 Experts say that only 11% of leopards are born with unique coloring, making them a very uncommon sight. Other animals that can have melanism, which is extra skin pigmentation, include tigers, foxes, and even penguins. This is different from albinism, where skin pigmentation is lacking.
#5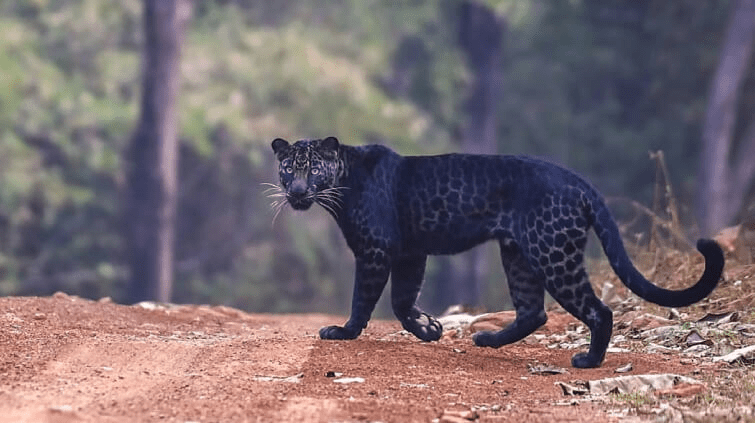 #6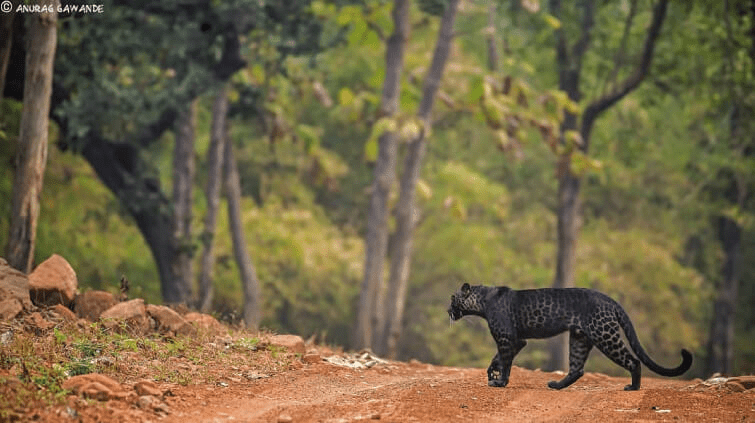 #7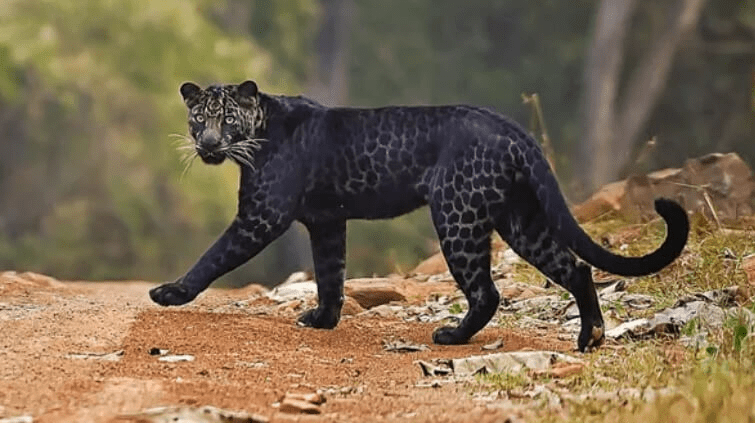 #8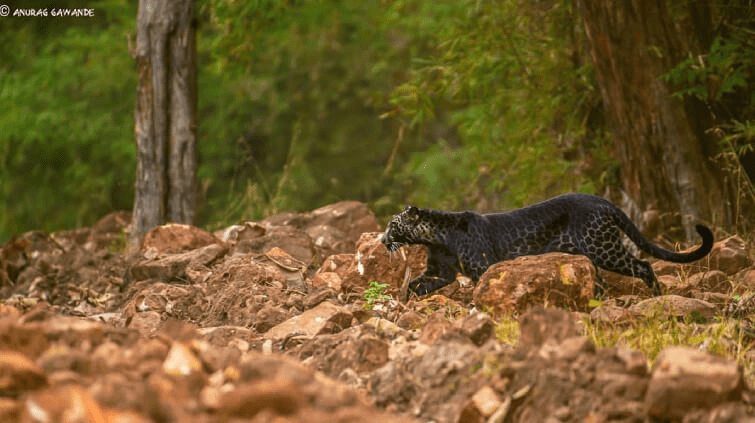 Photo Credit: Anurag Gowande