People and animals can react differently to the same thing because everyone has their perspective. Like some people like certain things and others don't, animals can also have different preferences. For example, a baby elephant might enjoy playing with birds, while a baby rhino might not be interested in being friends with them. Seeing how animals have such unique personalities is funny and cute. Keep reading to see more!
A bunch of oxpeckers, little birds, landed on the back of a newborn hippopotamus while it was having fun. The hippo was fine with the birds being there for the first few seconds, but after that, it wanted them to leave. But when the birds refused to fly away, something hilarious occurred!
Check out this funny pictures photographer Marc Mol took at the South Luangwa National Park in Zambia! While focusing on a group of hippos, Mol noticed a young hippo racing towards him with some birds called oxpeckers hitching a ride on its back. It's a silly and cute moment captured on camera!
#1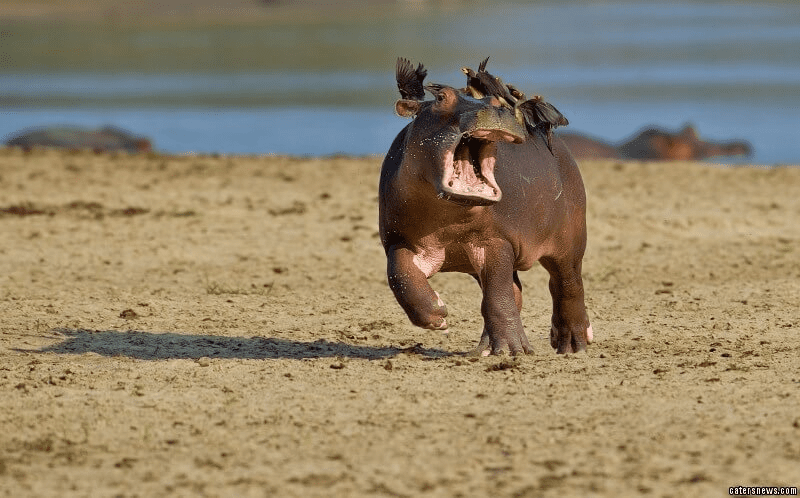 #2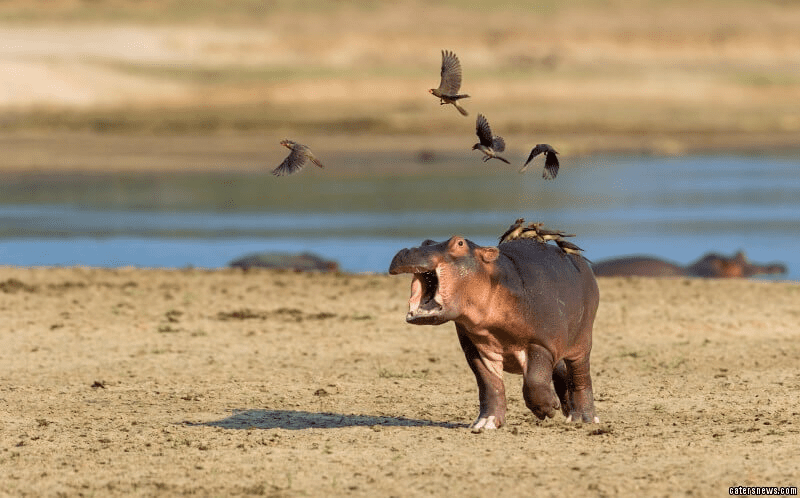 The scared baby hippo shouted for assistance when small birds called oxpeckers started pecking its back. The hippo was extremely frightened and attempted everything to drive away the unwelcome visitors. "I'm serious; you guys need to stay away from me.
#3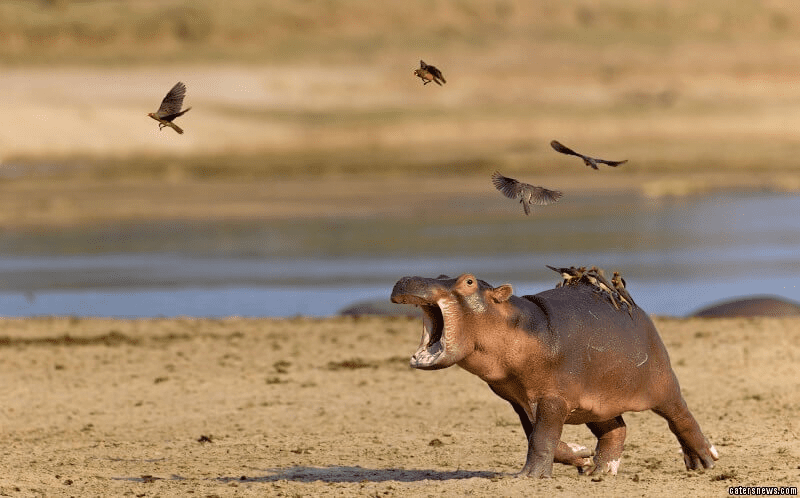 The baby hippo ran and wriggled its body around to shake off the pesky birds trying to feed it. The hippo even pretended to run into the water to scare off the birds, but it didn't work. Luckily, the birds got tired of trying to feed and flew away.
#4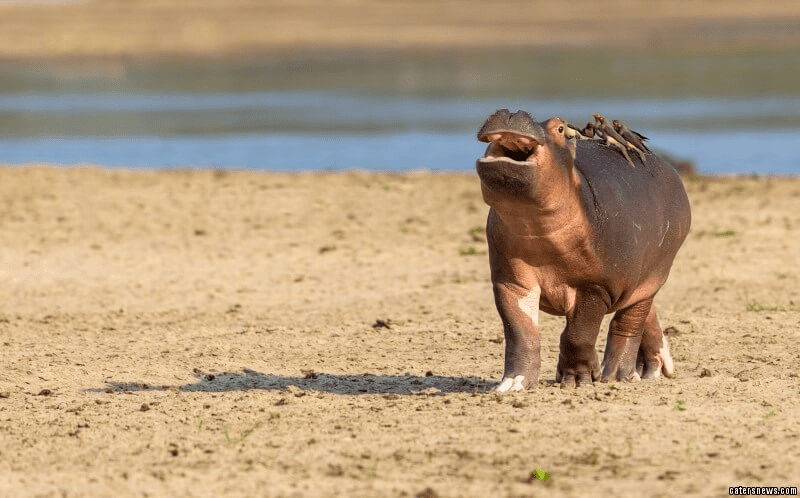 Oxpeckers and hippos have a special bond where birds clean hippos by eating ticks and other bugs off their skin. However, in this instance, a baby hippo does not like the birds because it thinks they are annoying and bothersome. The hippo tries its best to shoo them away.
#5
#6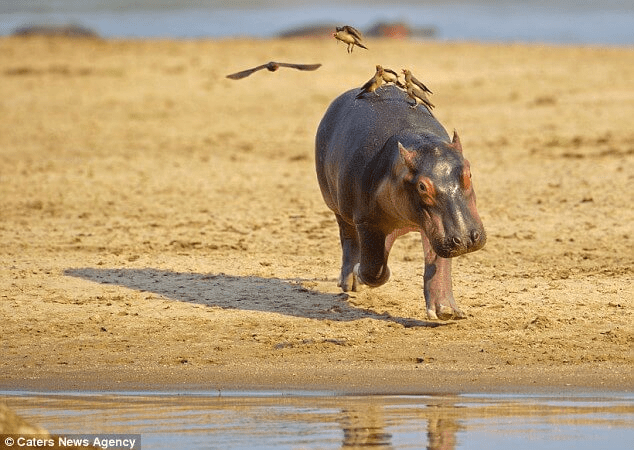 They quickly became popular when Marc posted pictures of a cute baby hippo online. Many people sympathize with the young animal and find its facial expressions amusing. Despite this, the hippo doesn't seem to acknowledge the oxpeckers. That's the story.
#7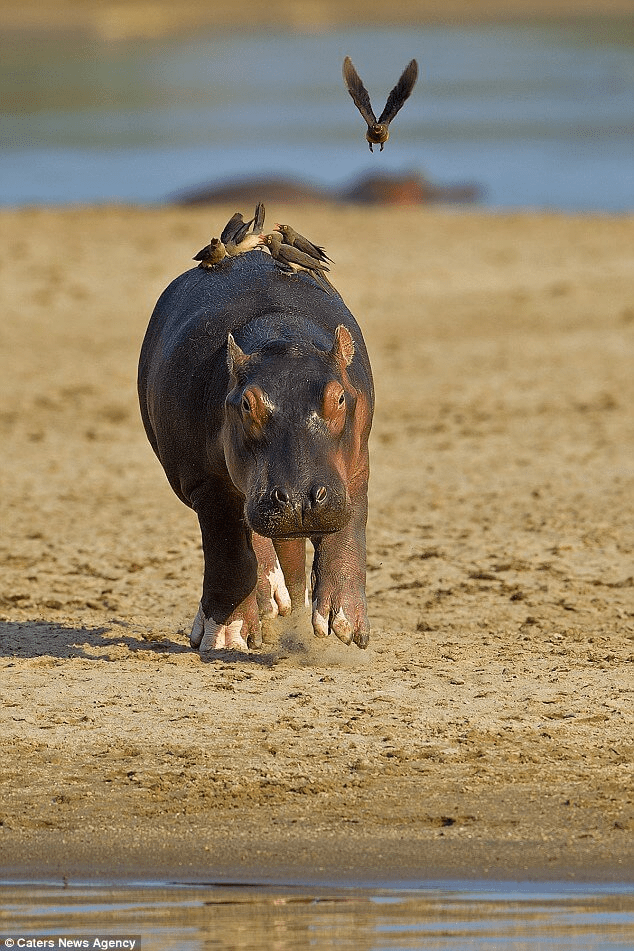 H/T: Caters News