A group of elephants worked together to save a baby elephant from lionesses who wanted to eat it. A photographer named James Gifford took pictures of the lionesses trying to catch the baby elephant in Chobe National Park in Botswana. But the elephants protected the baby elephant and scared away the lionesses. It was an amazing moment!
James said lions encountered a group of elephants, but the lions didn't attack. The elephants didn't notice or see the lions as a danger. The lions waited for the elephants to pass and attacked a young elephant left behind. The lions knew they couldn't take on the whole herd.
A young animal got scared when two lionesses attacked it. The first lioness jumped on the baby elephant's back but couldn't hurt it alone. Luckily, another lioness arrived to help, but it was too late. The young elephant ran towards its family, and the lionesses stopped chasing it. They knew they could get hurt if they got too close to the bigger elephants.
#1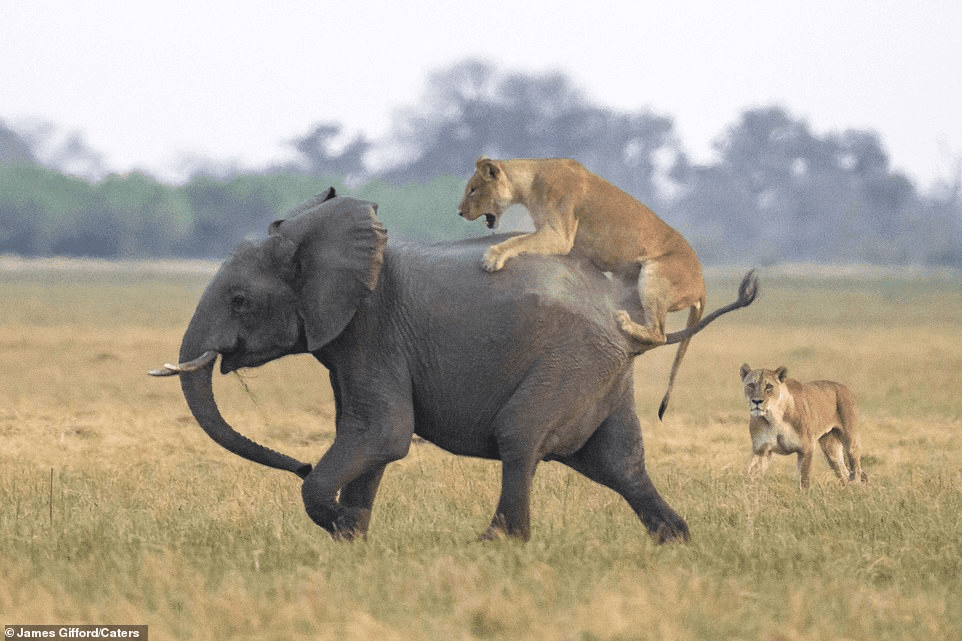 #2 In Chobe National Park, Botswana, a roaring lioness jumped on an elephant's back as her backup stalked the calf from behind.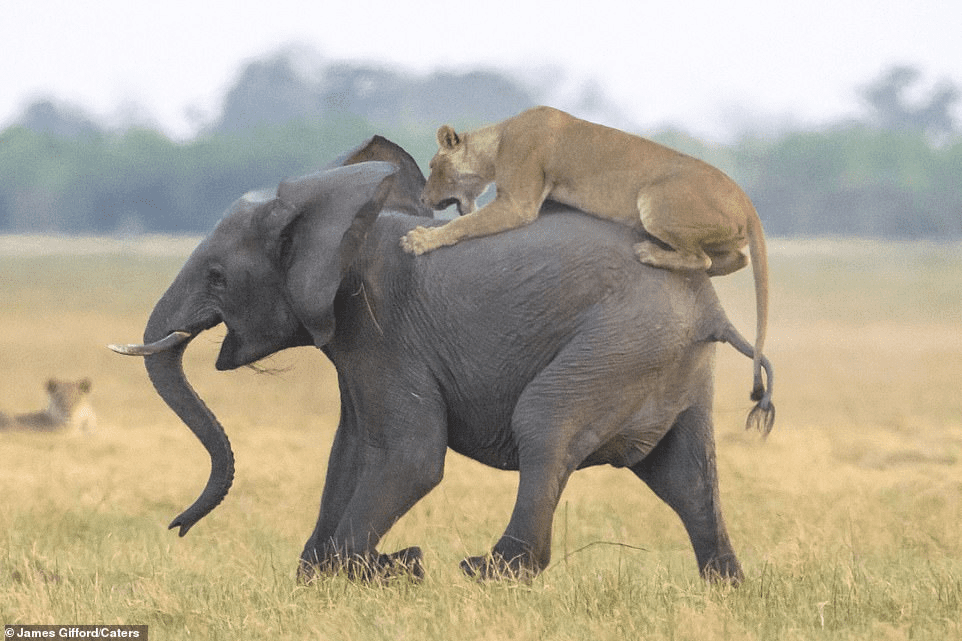 #3 Thankfully, the lone lioness was too weak to kill her prey alone, and the elephant could make it to the safety of its herd.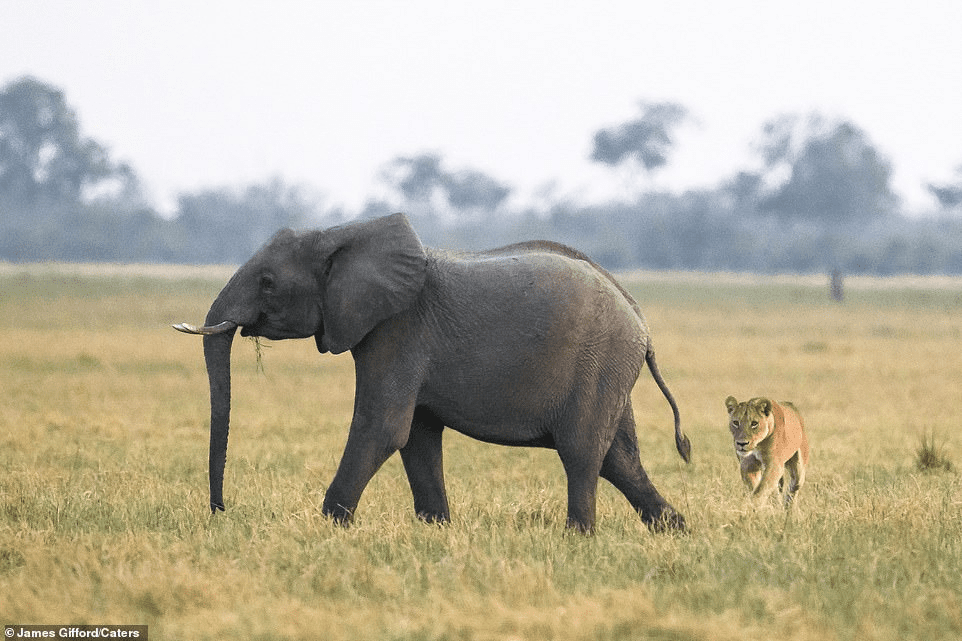 #4 In Chobe National Park, Botswana, a lioness was seen walking towards a baby elephant its family left behind. The elephant didn't seem to notice the lioness coming closer.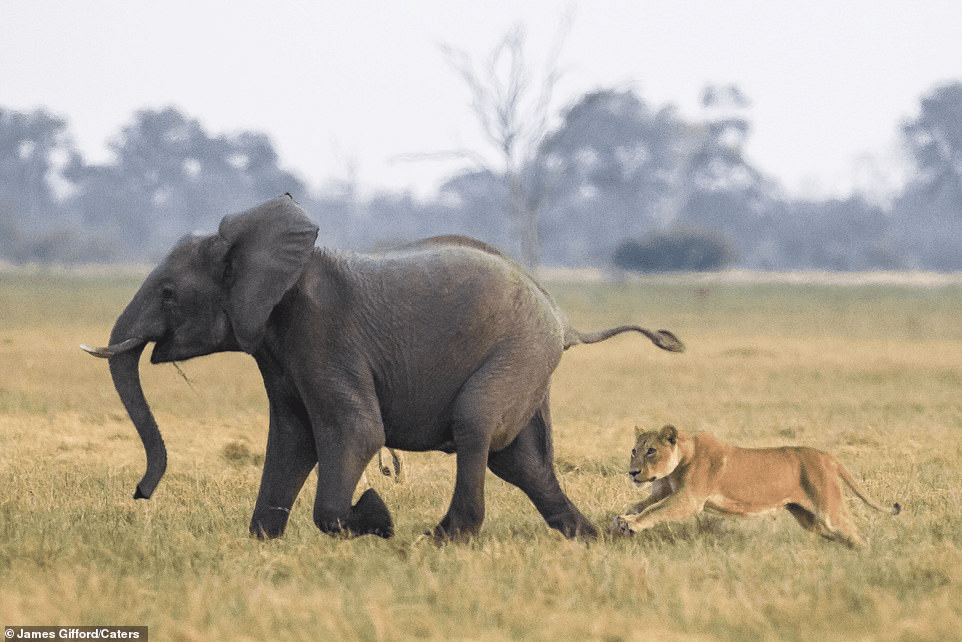 #5 Before attacking a juvenile elephant alone, the lion waited for the adult elephants to move aside.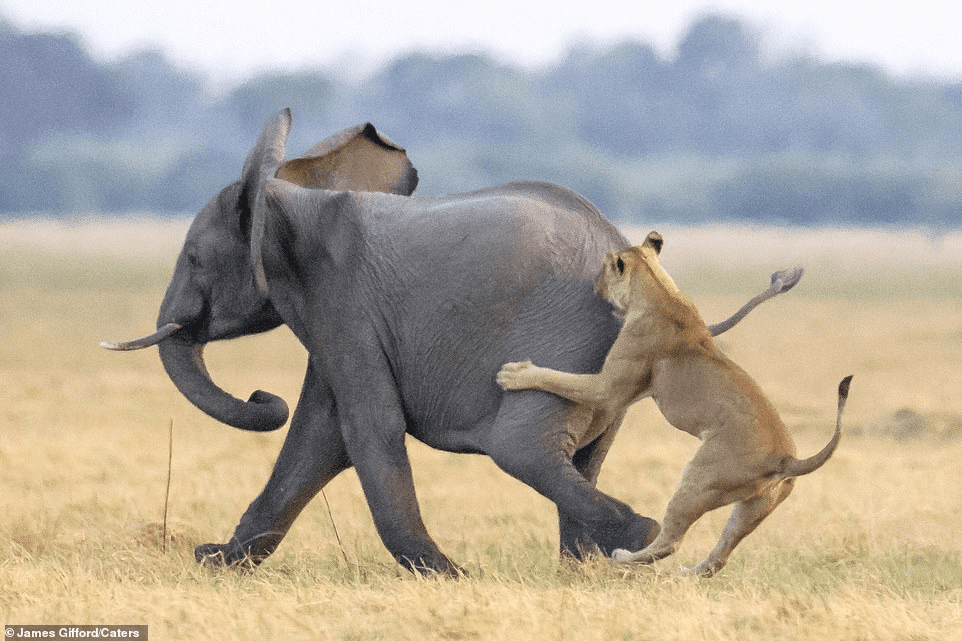 #6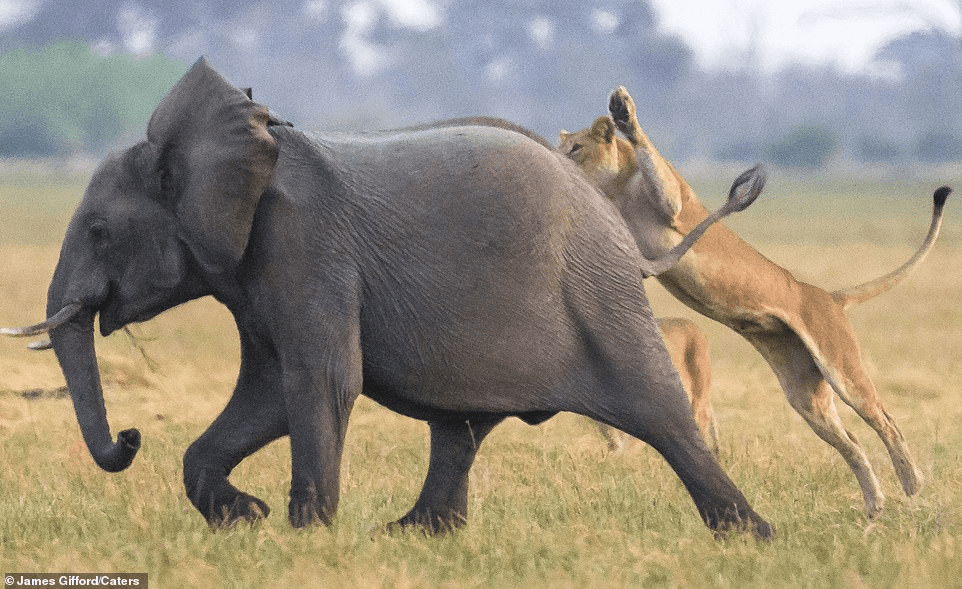 #7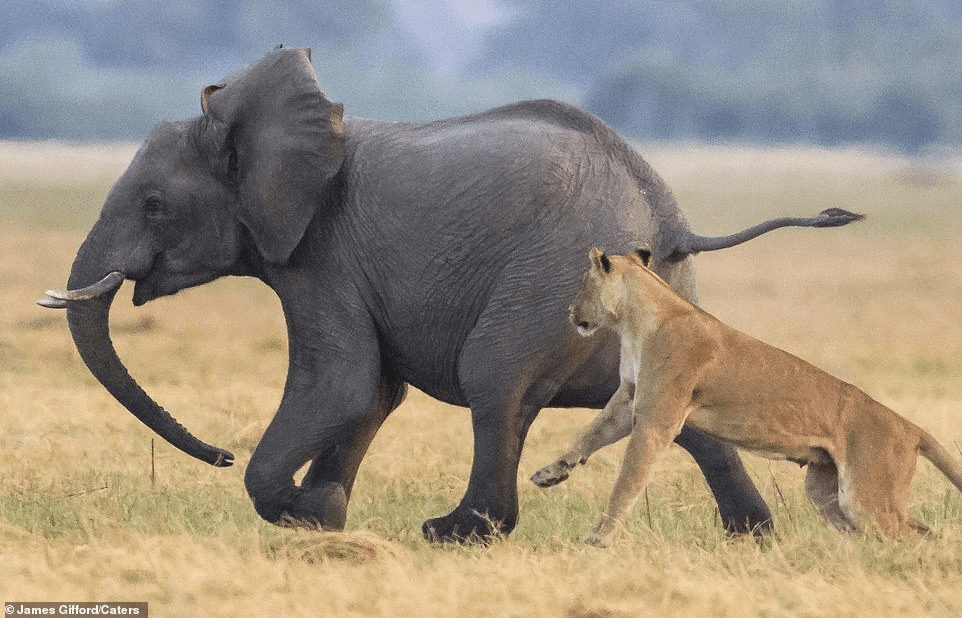 #8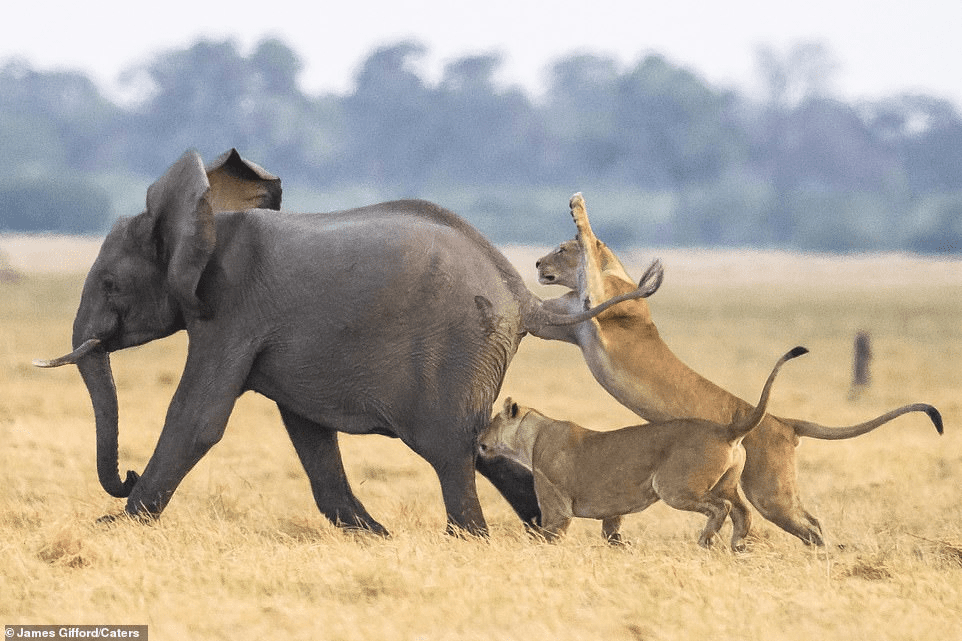 #9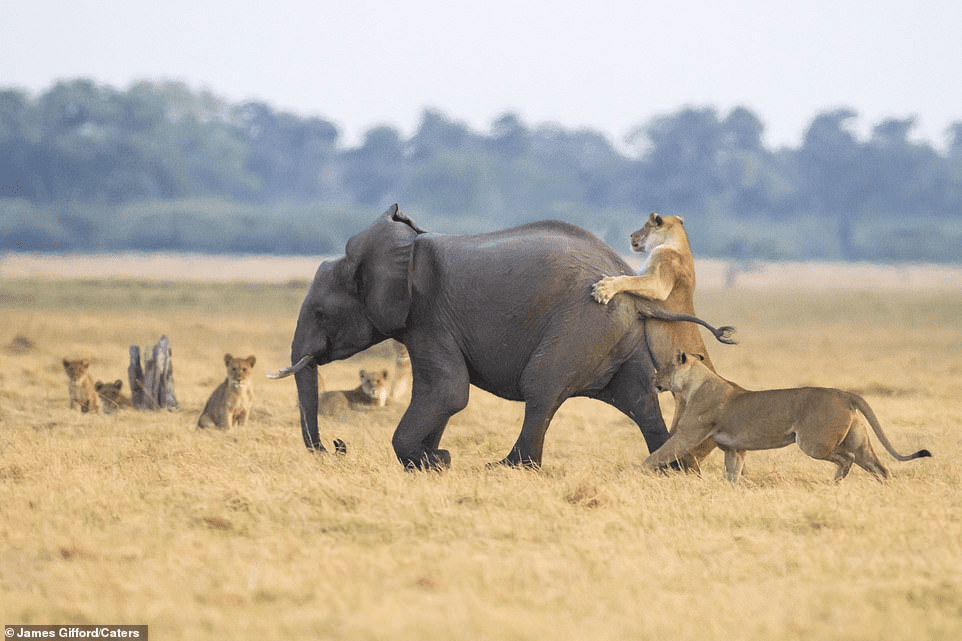 #10 The baby elephant ran to the safety of its family and was welcomed into the group. Meanwhile, the adult elephants confronted a group of lions.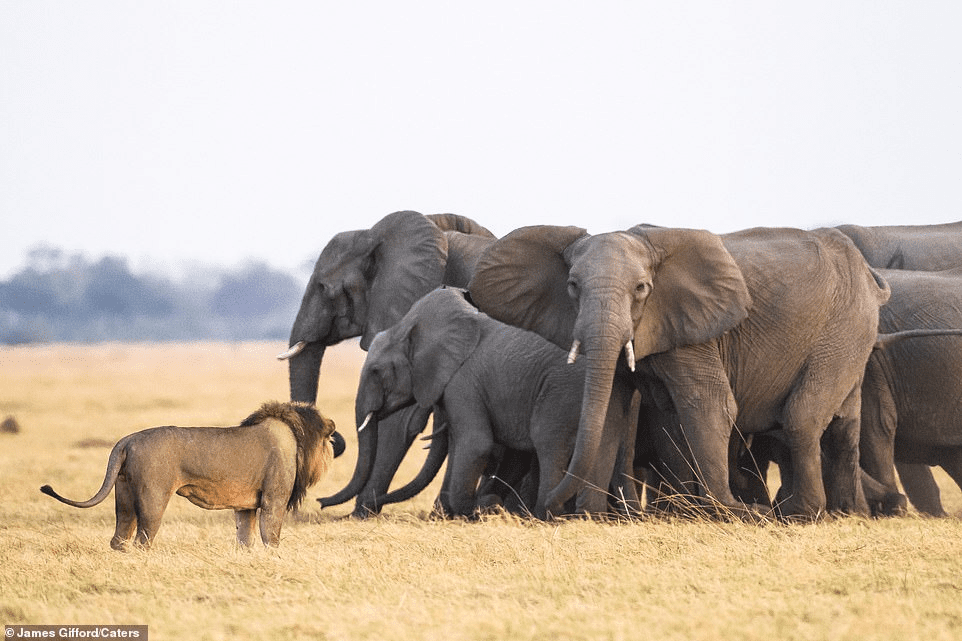 #11 When the baby elephant rejoined its family, the lion group left. This was because if the lions went near the big elephants, they could get hurt badly.