A heartwarming story unfolded at Farmington School in Germantown, Tennessee, where Robert Reed, a sixty-year-old janitor, received an incredible surprise from his coworkers. They raised $7,000 to buy him a new car, bringing him to tears of gratitude. Let's delve into the inspiring events that led to this wonderful act of kindness.
Robert Reed, known for his friendly nature and willingness to help others, worked as a janitor at Farmington School. Unfortunately, he didn't own a car, making commuting to and from work challenging. To make matters worse, he had to walk for miles, take three buses, and spend long hours cleaning the entire school.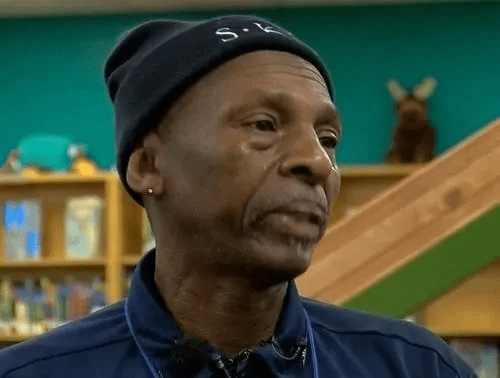 Recognizing Robert's daily struggles, the school community decided to take matters into their own hands. They organized a fundraiser to gather funds for a truck to help Robert with his transportation needs. They aimed to provide him with a more convenient way to travel and make his life easier.
Robert's Daily Journey: Each day, Robert completed his janitorial duties and embarked on a tiring journey back home. After finishing work, he would walk two kilometres and take three buses to reach his house, often arriving as late as 7 p.m. Despite his challenging routine, Robert's coworkers supported him by driving him to the bus stop before he continued his journey.
Inspired by Robert's story, Elizabeth Malone, one of Robert's teachers at Farmington Elementary, launched a GoFundMe campaign to raise funds for a truck. His exceptional work ethic and dedication moved her to the school's needs. The campaign's goal was to collect $7,000.
Within less than 24 hours, the online fundraising campaign reached its target of $7,000, demonstrating the incredible support for Robert. The donations continued pouring in, and as of now, the contributions have surpassed $50,000, five times the original goal set by Malone.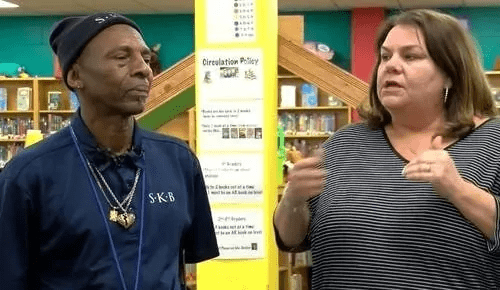 On February 19, Robert's coworkers gathered to present him with their plan and the funds raised. Overwhelmed with emotion, Robert couldn't hold back his tears as he learned about the generosity shown towards him. He was deeply grateful for the opportunity to purchase a truck that would enhance his daily life.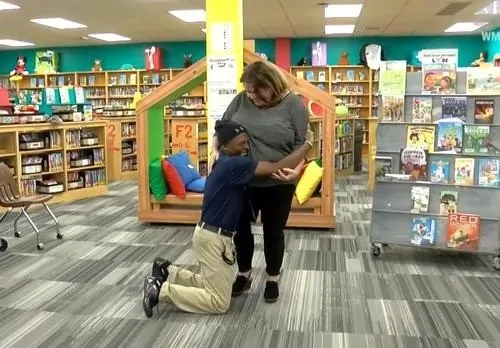 With the funds raised, Robert was able to purchase his dream truck—a 2019 Chevrolet Silverado 1500 in his favorite shade of red. This new vehicle not only improved his transportation but also opened up new opportunities for him. He started his lawn service business, with local businesses supporting him by providing the necessary equipment.
Reflecting on Robert's remarkable work ethic, Elizabeth Malone emphasized the importance of kindness and giving back to the community. She encouraged others to follow his example and extend a helping hand to those in need. By embodying a strong work ethic and supporting others, we can positively impact our surroundings.
The heartwarming story of Robert Reed and the support he received from his coworkers at Farmington School is a testament to the power of compassion and community. Their efforts to raise funds for a new truck have transformed Robert's life, allowing him to pursue his dreams and continue contributing to his workplace with joy and gratitude.