Dolphins are often considered one of the most intelligent animals in the ocean. They are famous for creating strong bonds and relationships, creating new behaviors, and communicating through body movements and sounds.
Meet Mystique, a highly intelligent humpback dolphin taking his species to new heights. Mystique is known for his love of giving gifts and showering the volunteers at the Barnacles Dolphin Centre in Tin Can Bay, Queensland, with luxurious ocean treasures. From stunning coral and shells to old bottles from unknown eras, Mystique is an avid treasure hunter, and his discoveries have earned him the title. But he doesn't do it just for the love of it, oh no! Mystique is a clever boy, and he knows that the more gifts he brings to the volunteers, the more delicious fish he will receive in return. It's just his way of making a living in the ocean.
More info: Facebook | BarnaclesDolphins.com.au
#1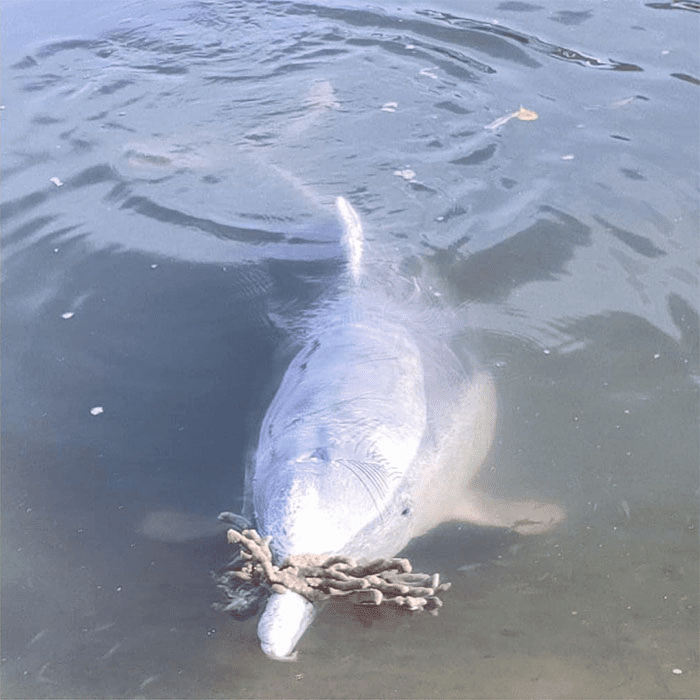 #2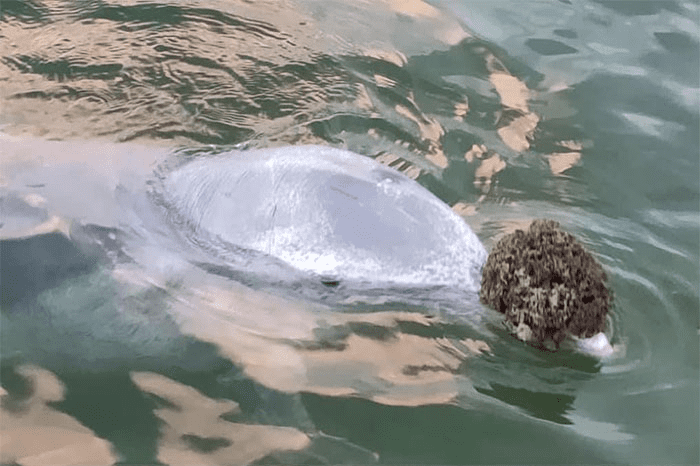 Bored Panda has contacted the Barnacles Cafe & Dolphin Feeding team to get updates. They told Bored Panda that Mystique was doing fine and leading the other dolphins in the pod. However, Mystique has been acting more playful and looking for more attention lately.
The intelligence of dolphins is genuinely remarkable. They not only possess the ability to devise clever bribing strategies but also understand the concept of rewards. They know that if they bring something in, they will receive praise and attention from their trainers and a treat, typically in the form of a fish. These creatures are not only brilliant but also gentle and kind-hearted. However, they have a playful and mischievous side, according to the volunteers who have worked with them.
#3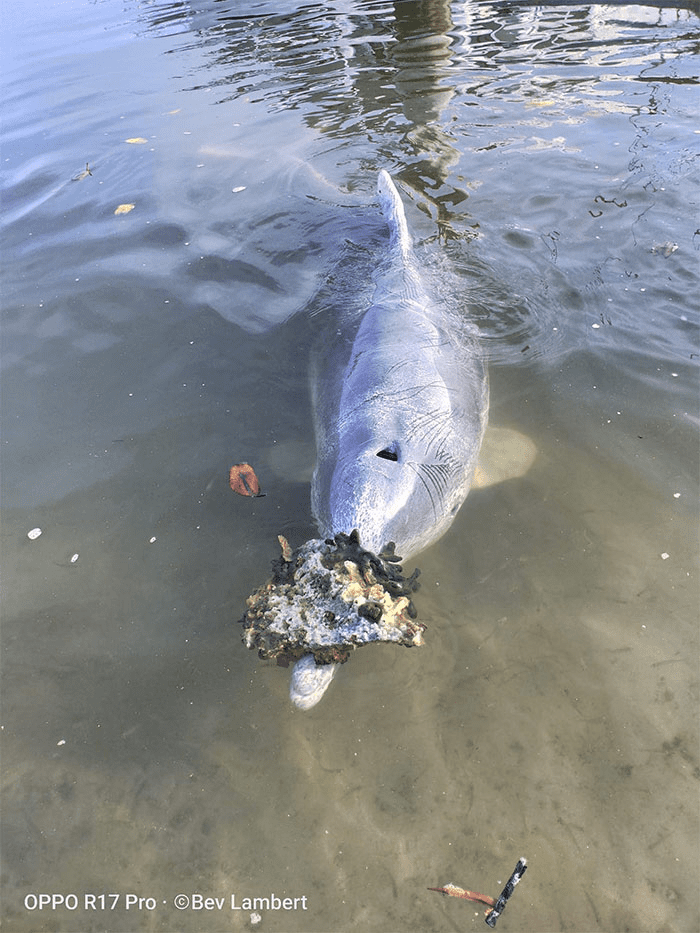 #4
#5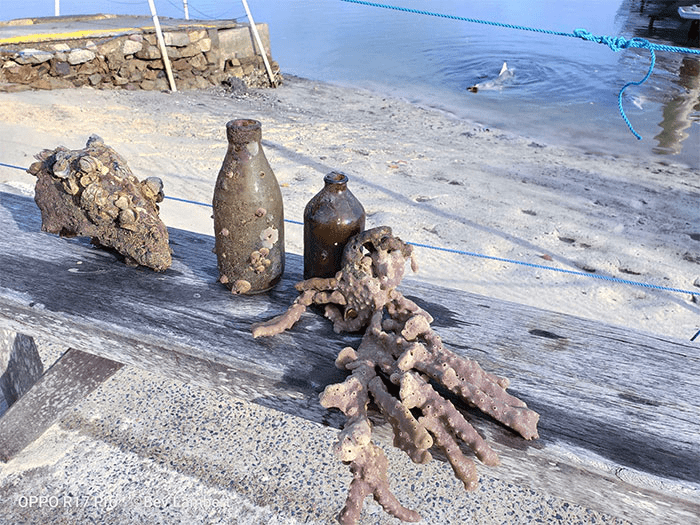 #6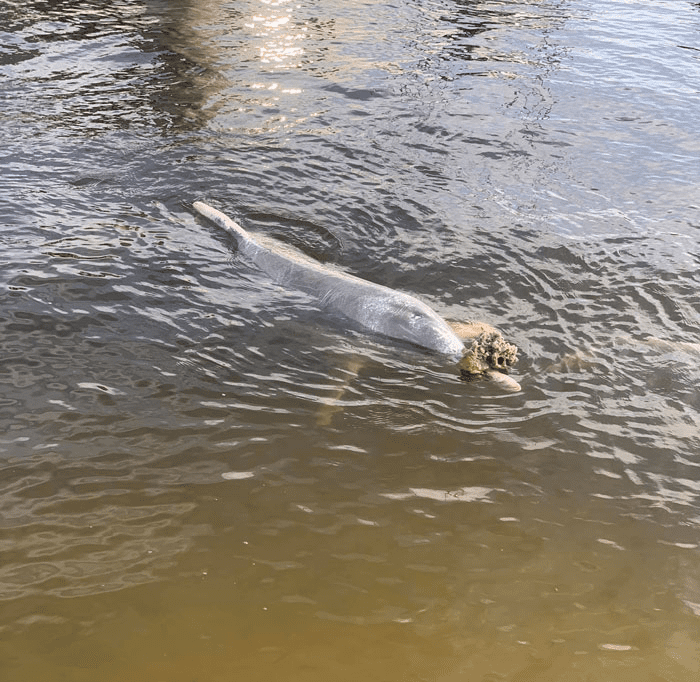 Mystique, an avid collector and beachcomber, has been bringing all sorts of unique and fascinating items to the center, including wooden planks, beautiful corals, antique glass bottles, soft sea sponges, and rocks in various shapes and sizes. The volunteers at the center have grown to expect Mystique's visits and gifts and eagerly await his arrival, especially since the lockdown closure, as he has been bringing in multiple gifts each morning. They are confident that Mystique will continue bringing new and exciting items once the crowds start returning.
#7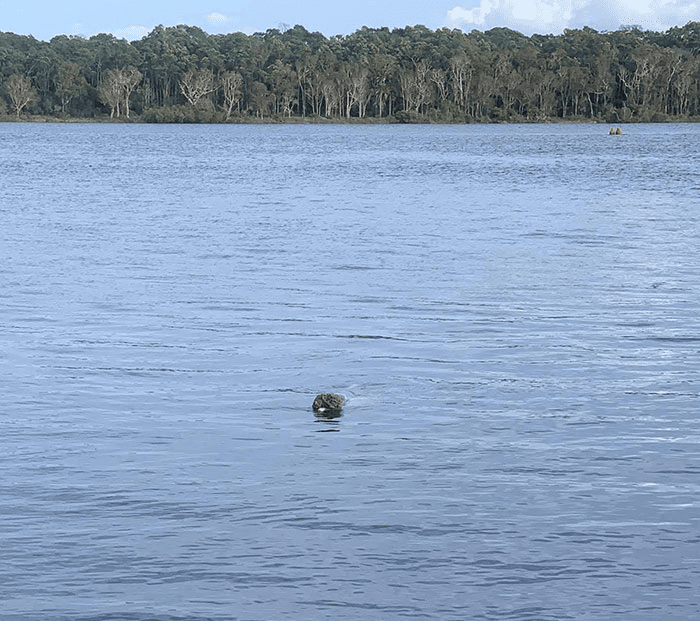 #8
Source Credit Bored Panda