Have you ever heard of a tortoise that's a beetle? Meet the golden tortoise beetle, also known as aspidimorpha sanctaecrucis. This unique creature has a shell resembling a turtle but with a beautiful golden design on its protective carapace. Its appearance is like a precious gem brought to life.
The beetle's shiny and cute exterior has a dual purpose. Its partially golden and transparent shell is a protective layer against predators and shields its wings. The beetle also hides on the backside of plants to remain inconspicuous despite its glimmering appearance. These defense mechanisms help the beetle to survive.
If you're exploring Southeastern Asia, keep an eye out for this unique beetle. It's commonly seen in China, Myanmar, Thailand, and Cambodia. You'll know it by its shiny gold color that stands out against the green leaves.
h/t my modern met
#1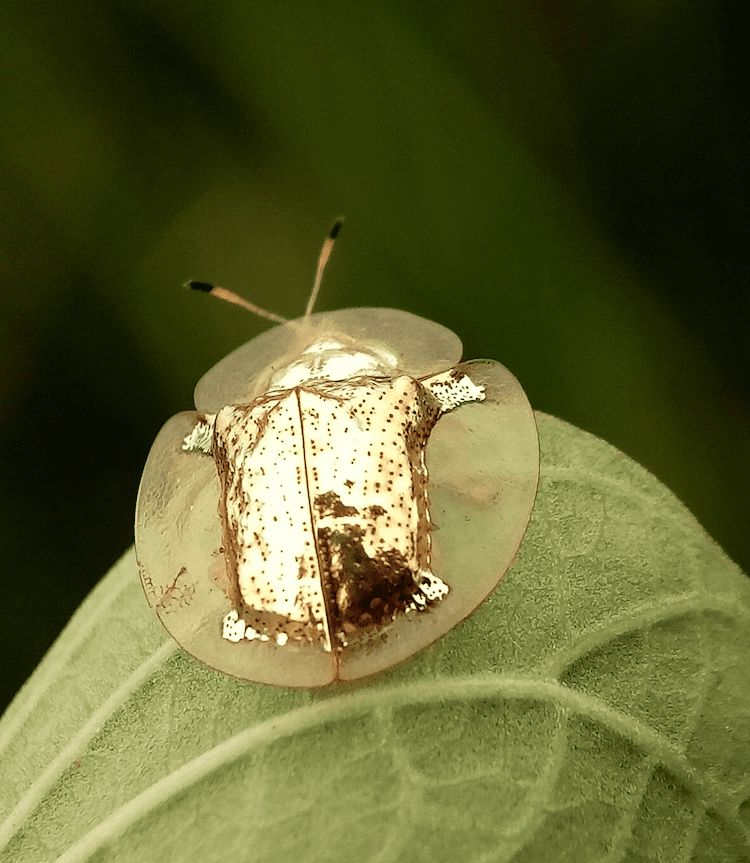 #2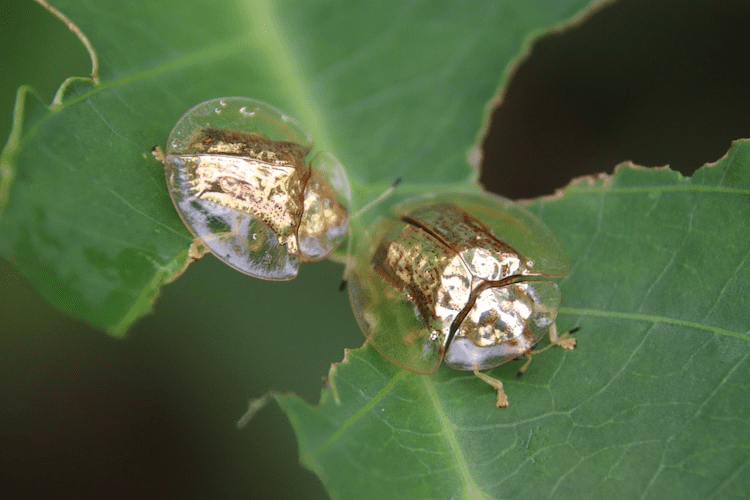 #3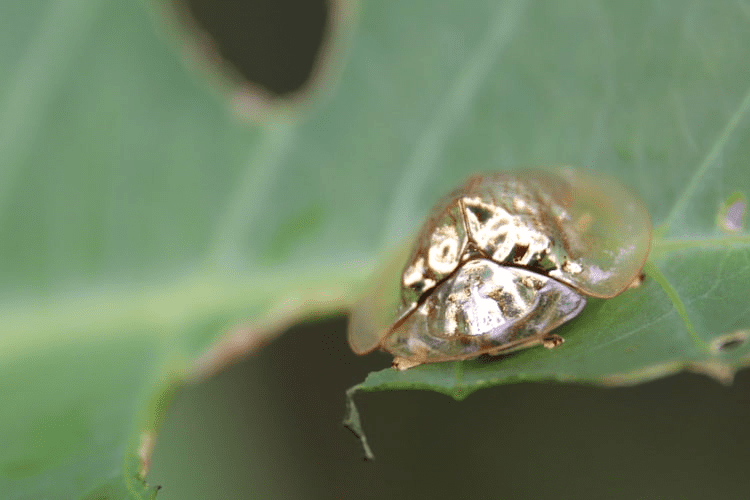 #4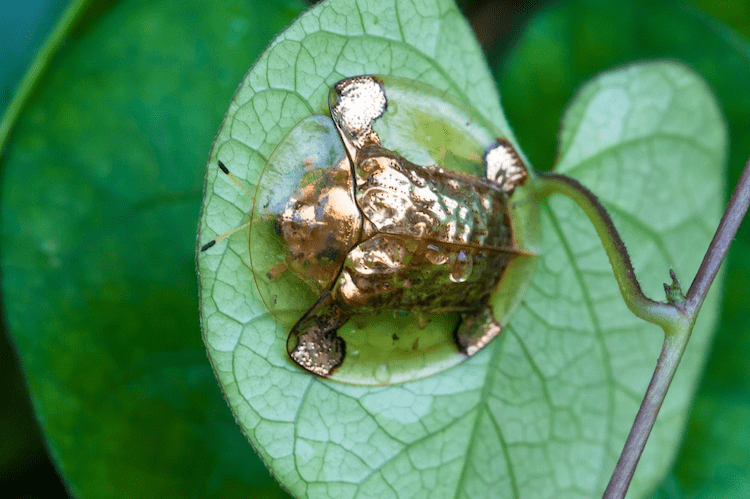 #5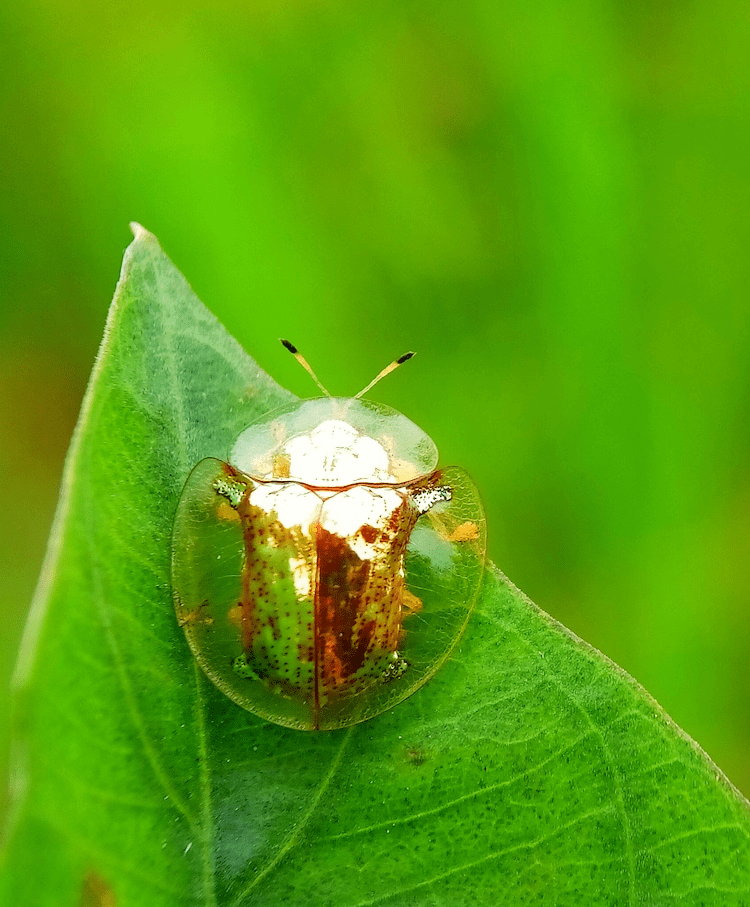 #6