Meet Zach Stroup, a brave groom who overcame incredible odds to defeat cancer not once but twice. In this inspiring tale, Zach's love for his fiancé, Madison, and their unwavering determination shine through. Let's delve into their extraordinary journey.
Last year, in November 2020, Zach was diagnosed with non-Hodgkin lymphoma, a type of cancer. However, this wasn't his first encounter with the disease. In the past, he had already triumphed over cancer. With Madison by his side, Zach underwent six rounds of chemotherapy, ultimately achieving remission in May 2021. The couple had plans for a grand wedding, but unfortunately, Zach's cancer reappeared, this time affecting his spinal cord.
#1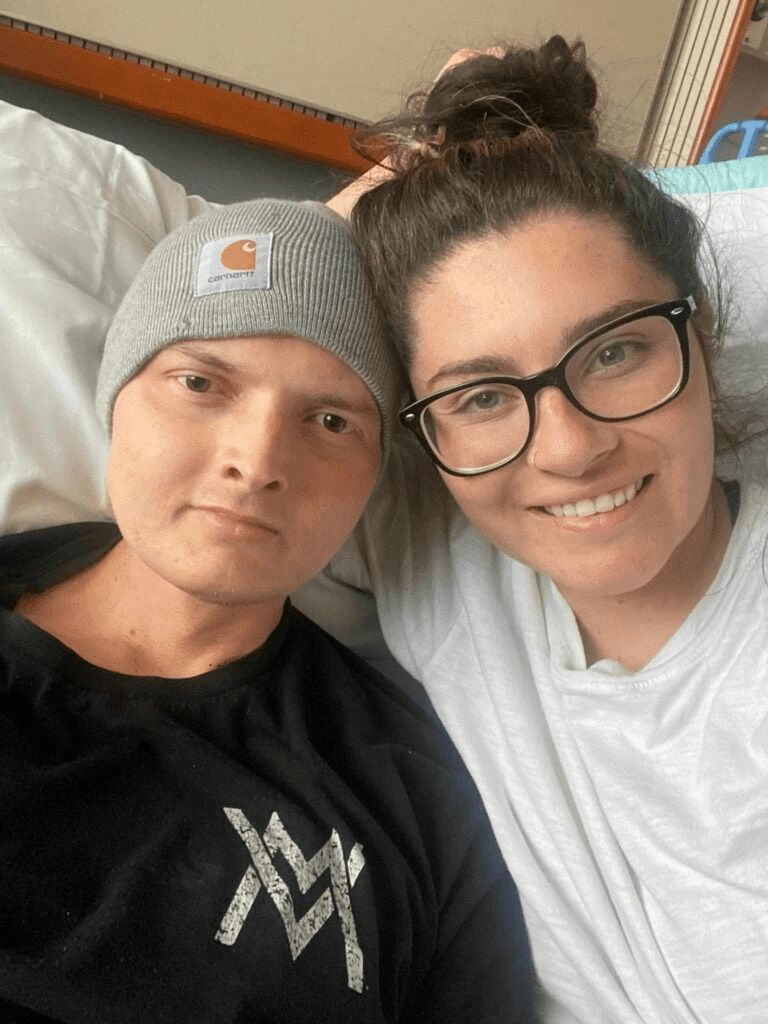 Facing the most challenging prognosis, the couple confronted a tough decision. Instead of giving in to despair, they decided to tie the knot in the oncology ward, expediting their wedding plans. In less than 48 hours, surrounded by caring hospital staff, Zach's doctors, nurses, and other cancer patients and families, Zach and Madison exchanged vows.
#2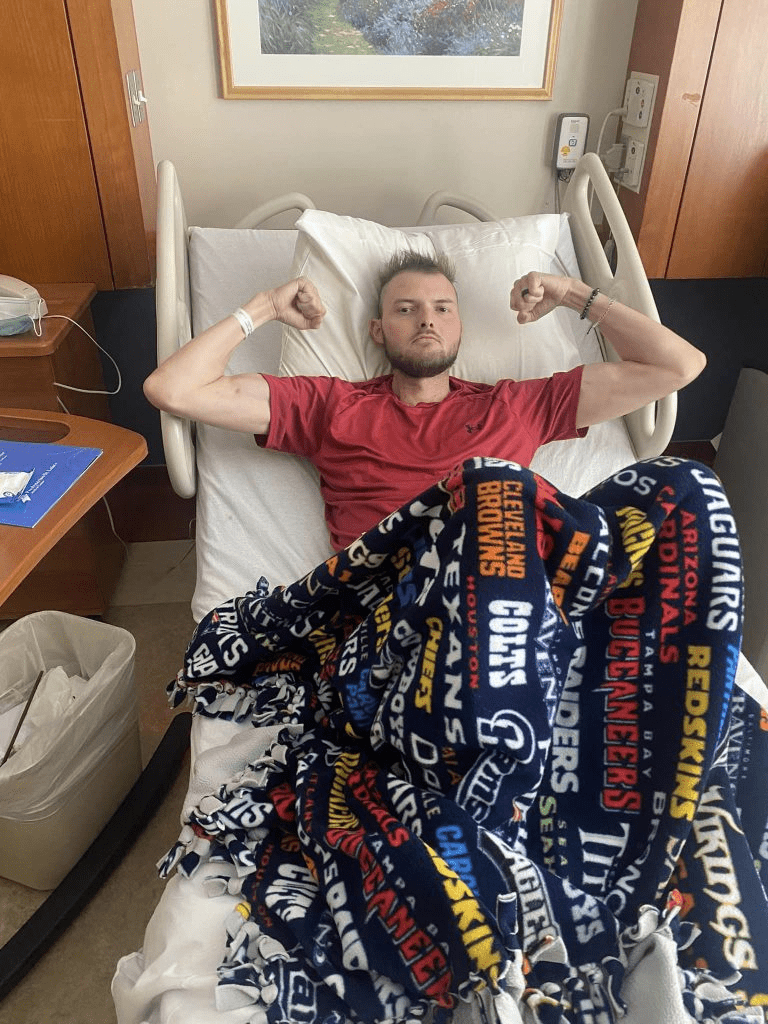 Despite the obstacles they encountered, the couple remained resilient and steadfast. Madison dedicated herself to caring for Zach full-time, providing unwavering support during eight additional rounds of chemotherapy, surgery, and rehabilitation. Even when the treatment seemed ineffective, their hope never wavered.
#3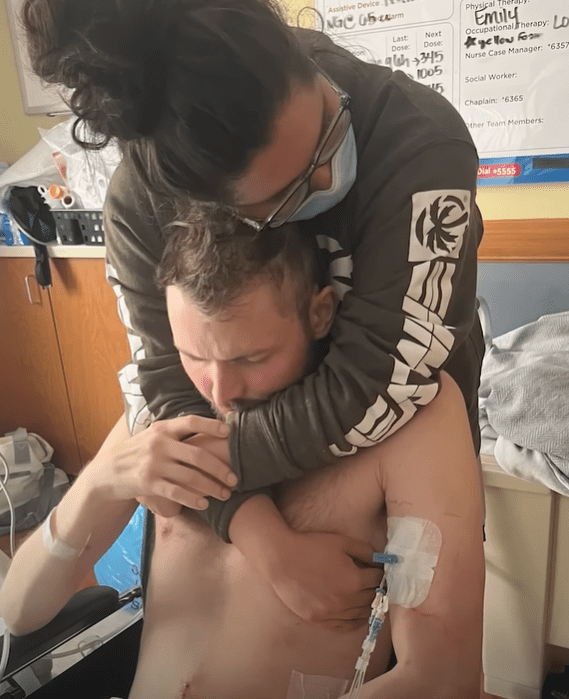 In the spring of 2022, Zach underwent a bone marrow transplant, successfully treating his cancer. Currently, he is in remission and embarking on his healing journey. Zach and Madison even enjoyed their honeymoon, and their love story continues to inspire others.
#4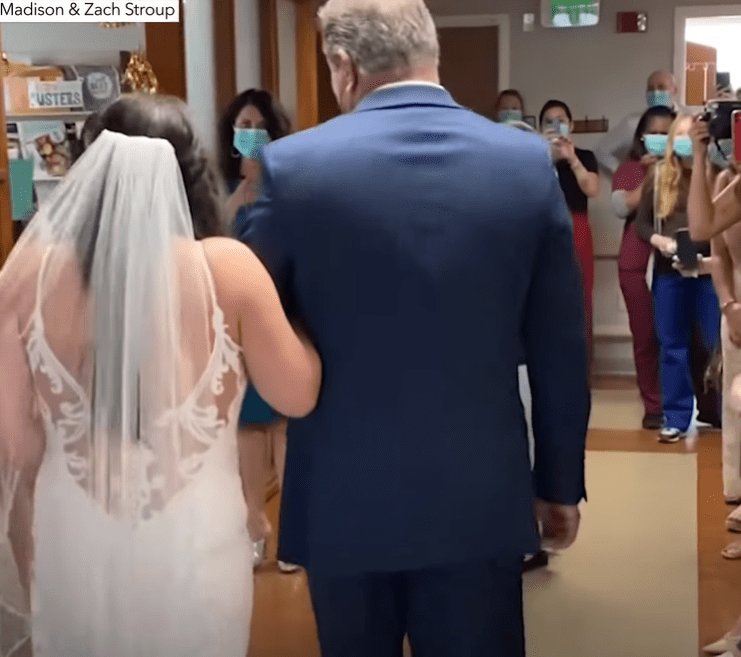 Zach's battle against cancer and his refusal to surrender serve as an inspiration to anyone facing daunting challenges. His love story with Madison demonstrates that even when faced with the bleakest prospects, hope and determination can pave the way for a happy ending. As Madison shared on Facebook, "We held onto our faith and never lost hope. Zach is a fighter, and I can't wait to witness his recovery and progress."
#5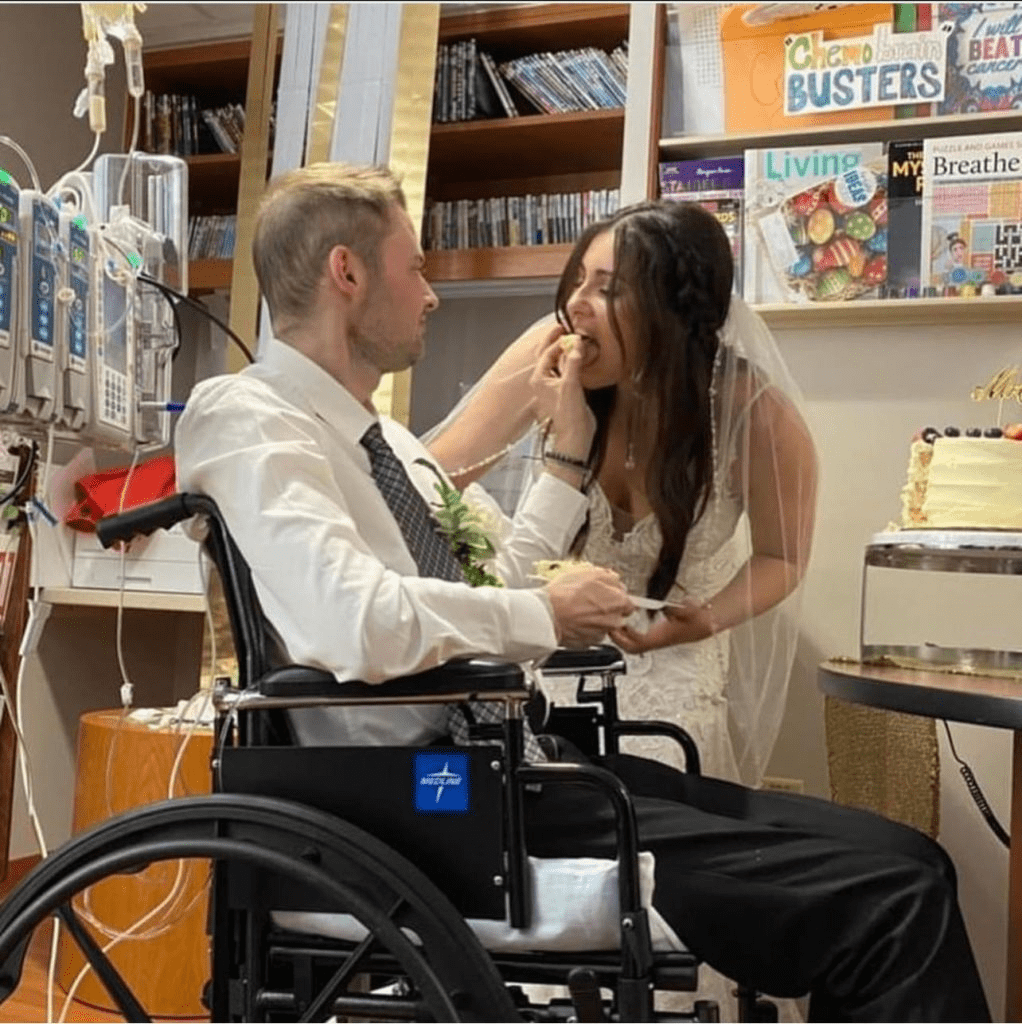 Ultimately, Zach's story reminds us to cherish every moment of life and not take anything for granted. We extend our warmest wishes to Zach and Madison as they embark on their future together, hoping their story will continue to motivate others to persevere, regardless of the odds.