We often witness unusual bonds between humans and wild animals, but a man befriending a giant crocodile is extraordinary. This kind-hearted individual from Costa Rica believes in valuing all forms of life. When he discovered a severely injured crocodile in distress on the riverbank, he immediately took action to rescue the helpless animal. What followed was a remarkable friendship between a human and a wild creature that is beyond comparison.
#1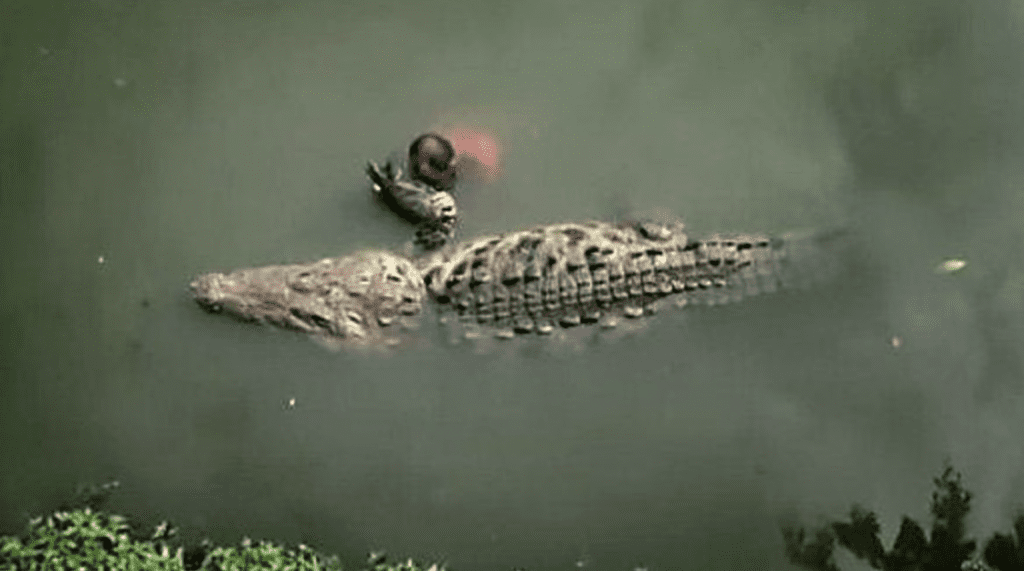 Gilberto "Chito" Shedden, a local fisherman and wildlife enthusiast in Costa Rica, met a crocodile named Pacho in 1989. Pacho was injured by a cattle farmer and seemed destined for death, but Gilberto saved him. Gilberto took the 1200lbs crocodile into his boat and back to his home in Siquirres, Limón province, where he nursed Pacho back to health.
For the next half-year, the compassionate fisherman looked after the vulnerable crocodile as if it were his offspring. Chito provided his new companion with more than 65 pounds of food daily to aid its complete healing. However, Pacho required more than sustenance!
#2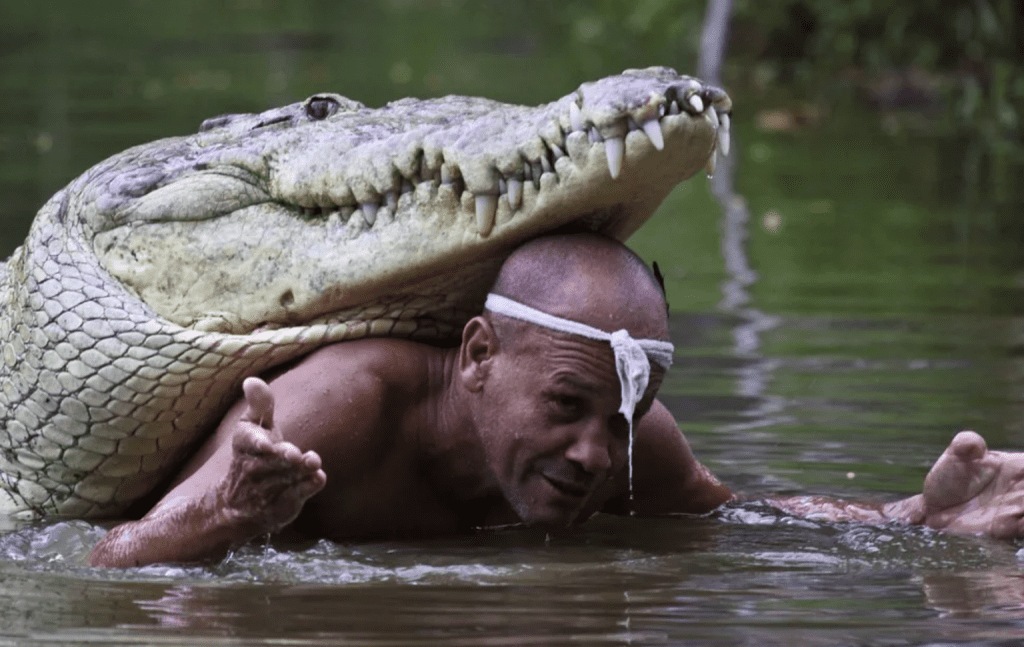 Chito shared with Tico Times that the crocodile required more than just food, but his affection to recover its spirit. He intended to demonstrate that humans can be kind and caring towards animals, and he wanted the crocodile to experience love from another being.
Pacho's health improved thanks to the care and affection given by its caretaker. Chito then released it back into the wild, but it refused to leave him. Since then, the crocodile and Chito became best friends and spent every day together for 22 years. The rescued crocodile lived in a pond next to Gilberto's house.
#3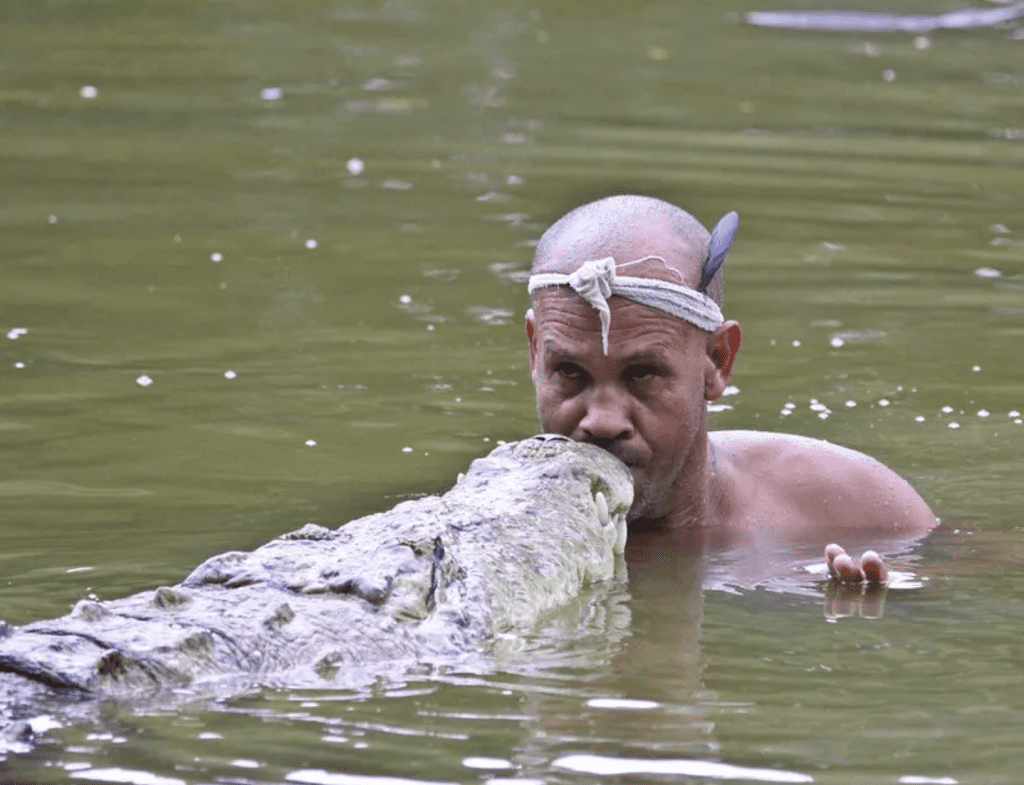 Chito and Pacho, known for their daring crocodile stunts, rose to international recognition after appearing in the documentary 'The Man Who Swims With Crocodiles' in the 2000s. For more than ten years, they put on performances for visitors at Finca Las Tilapias' manufactured lake. Although it may seem unbelievable for a man to swim and interact with such a massive reptile, Chito never doubted his safety around his loyal friend.
#4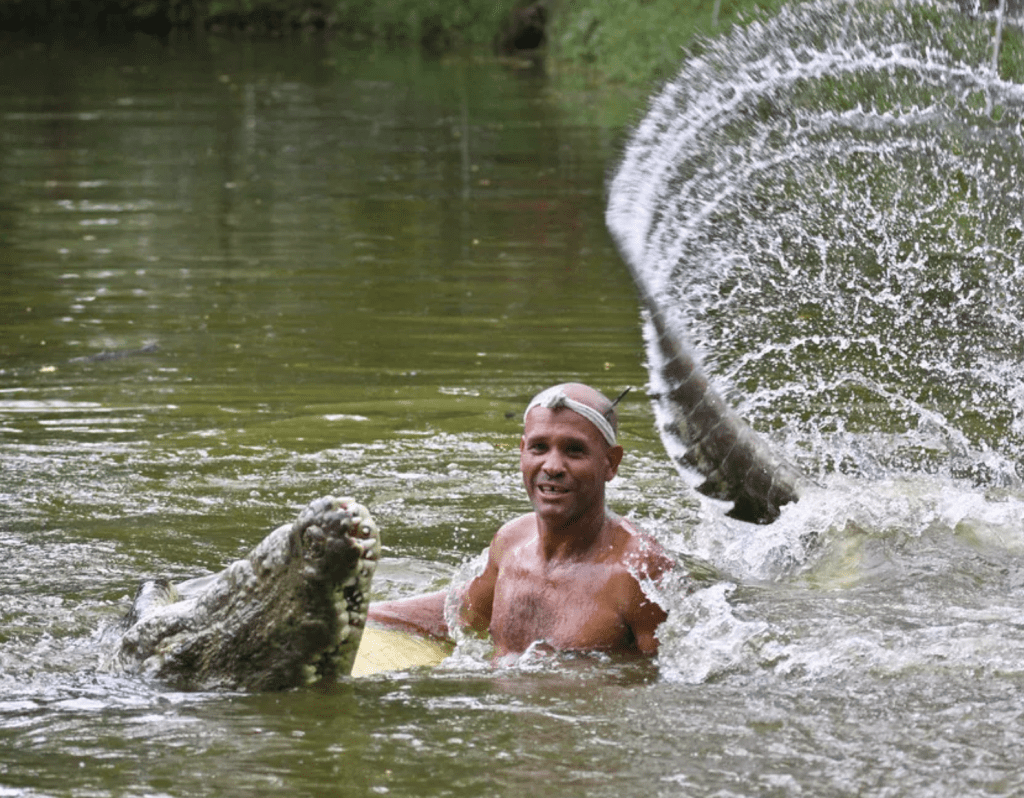 The beloved crocodile died naturally on October 12th, 2011, at the age of over 60 years. However, its heartwarming bond with the man who rescued it will always be remembered.