Meta, the company that owns Instagram, has launched a new app called Threads. This app is similar to Twitter and has quickly gained popularity, with five million sign-ups in just four hours. Threads offer longer posts and celebrity endorsements and resemble its competitor, Twitter. However, it is unavailable in the European Union due to regulatory concerns.
Within minutes of its launch, popular brands like Billboard, HBO, NPR, and Netflix created accounts on Threads. Celebrity backers such as Shakira and Gordon Ramsay have endorsed the app, with reports suggesting interest from Oprah Winfrey and the Dalai Lama.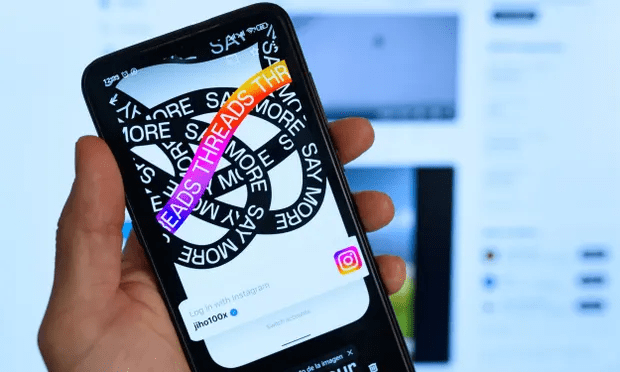 To use Threads, users need an Instagram account. They can choose to follow the same accounts they follow on Instagram if those accounts are also on Threads. The app visually resembles Twitter, with retweets called "reposts" and tweets called "threads." Posts on Threads can be up to 500 characters long, and videos can last up to five minutes. Users can filter out replies with certain words and control their interactions.
Meta has launched Threads amid turmoil at Twitter, with the latter imposing limits on tweet viewing due to concerns about data harvesting. Mark Zuckerberg, Meta's CEO, expressed the need for a public conversation app with a large user base, aiming to surpass Twitter's success.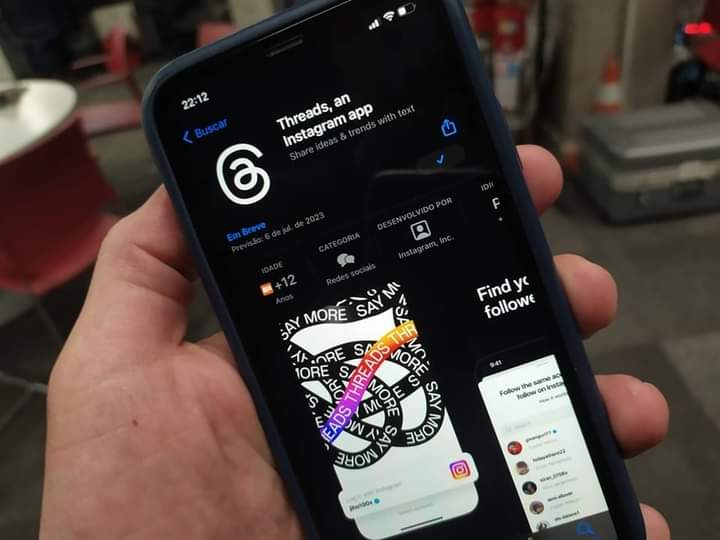 Initial reactions to Threads have been mixed, ranging from caution to enthusiasm. Some users praised its ease of use, while others believe Elon Musk should be worried. Interestingly, much of the conversation about Threads took place on Twitter, where the hashtag "#Threads" was trending.
Meta described Threads as a separate space for real-time updates and public conversations, taking inspiration from Twitter and other platforms like Mastodon. The company aims to make Threads compatible with ActivityPub, allowing users to transfer their accounts and followers to other supported apps. Meta intends to foster interconnected networks and mini-communities with their own standards and moderation policies.
Meta's new app, Threads, has garnered significant attention with its Twitter-like features and gained five million users within hours of its launch. With its integration with Instagram, Threads offers a simplified messaging interface, advanced privacy controls, and a camera-centric design. While it faces competition from other alternative platforms, its initial success shows the potential to attract users seeking a new social media experience.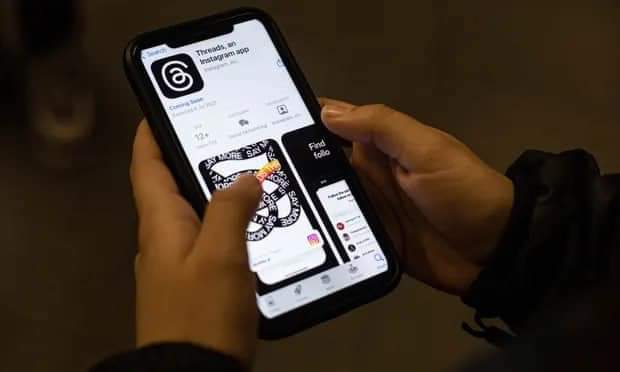 For Android:
Google Play Store for Android.
Type "Instagram Threads" and press the search button.
Locate the Instagram Threads app in the search results.
Select the app icon to access the app's home screen.
To download the app, just tap the "Install" button.
If asked, go through the app's permissions and give it what it needs.
Wait for the app to install.
Instagram Threads appear on your home screen or app drawer after installation.
For iOS:
Launch the App Store on your Apple gadget.
Type "Instagram Threads" in the search tab and tap the search button.
Locate the Instagram Threads app in the search results.
Select the app icon to access the app's home screen.
Tap the "Get" or "Install" button on the app page.
Authenticate using your Apple ID if prompted.
Allow the program to install.
The installation puts Instagram Threads on your home screen or app library.
Source Credit The Guardian