It's amazing to see the beautiful osprey fly across the sky. It needs a skilled photographer to photograph them while they are flying. And an even greater artist to photograph them while they're out hunting.
Chen Chengguang is a Taiwanese photographer who specializes in creative bird photography. Some of his greatest bird photography work includes using his camera lens to immortalize ospreys. His chronophotographs, in which photos of ospreys diving toward their food are captured in numerous frames and then composited into one picture, are particularly impressive.
Scroll down to see Chen's beautiful photographs. Take a look at the rest of his images on his Instagram account: they're stunning.
More info: Instagram
Photographer Chen Chengguang captured these stunning images of ospreys in the act of hunting.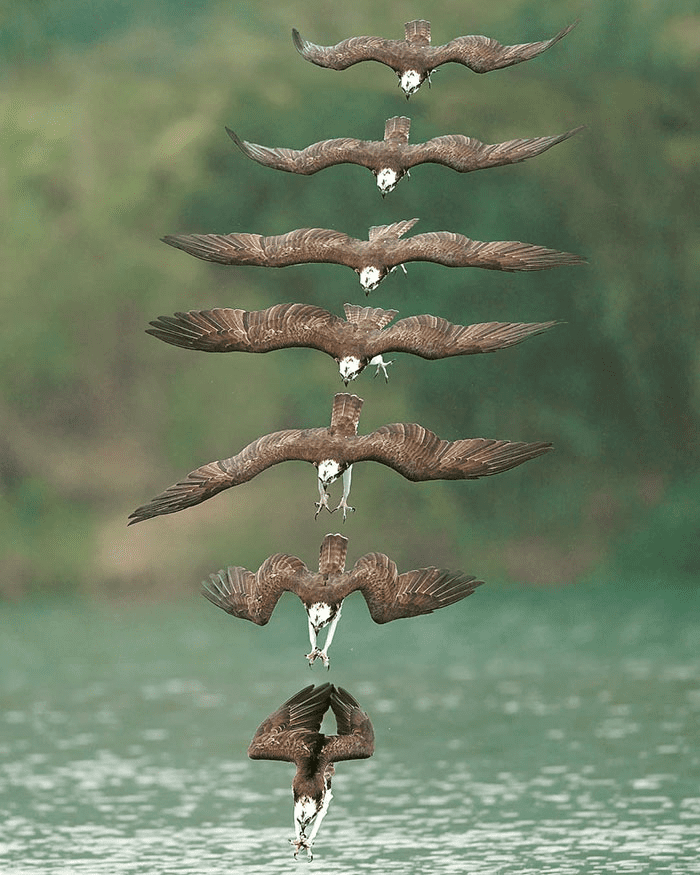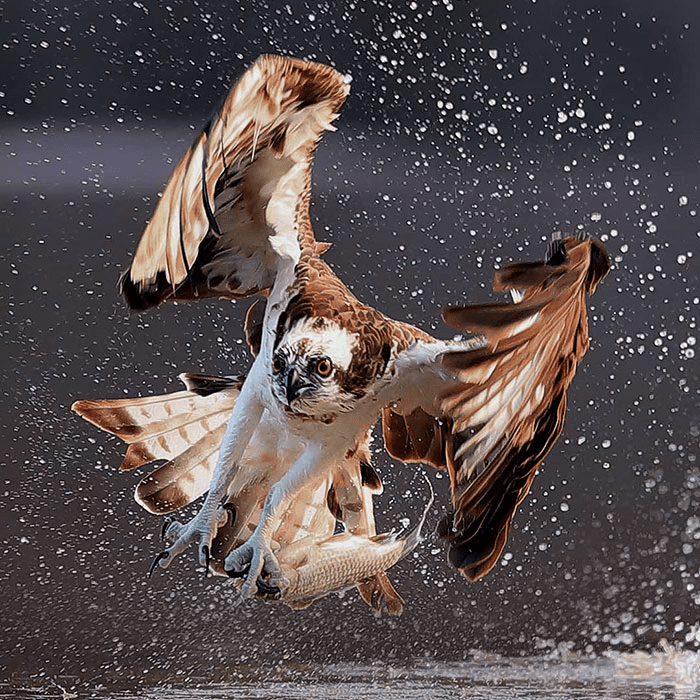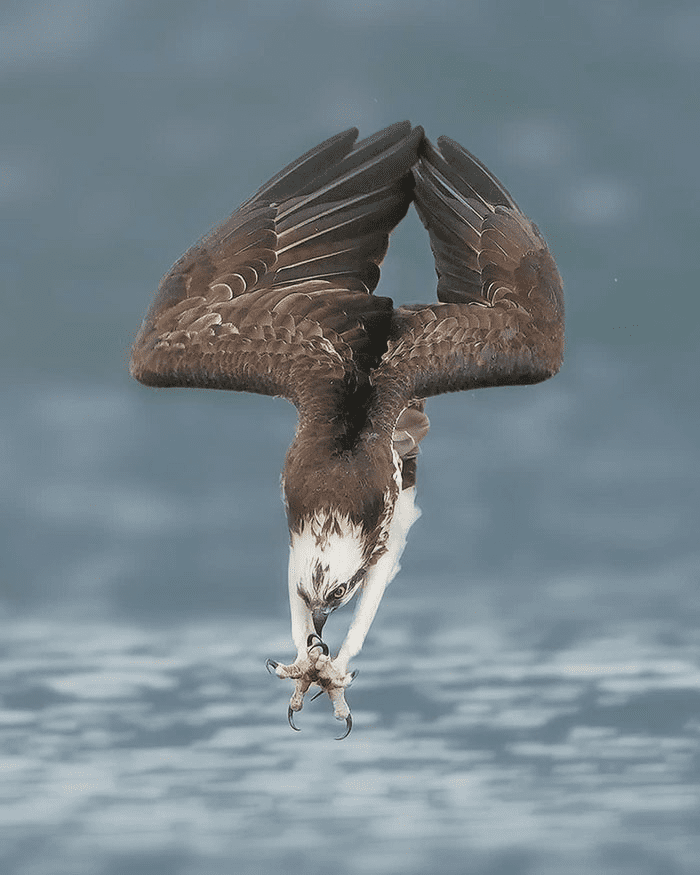 Chen claims that he has been "obsessed" with photographing birds for a long time. His aim is to display "the most attractive characteristics" of flying. He says his job as a photographer is full of "toil, aggravation, and exhilaration," but it's all worth it since it makes him feel like he accomplished something.
Chen creates frame-by-frame composite photos using a method known as chronophotography.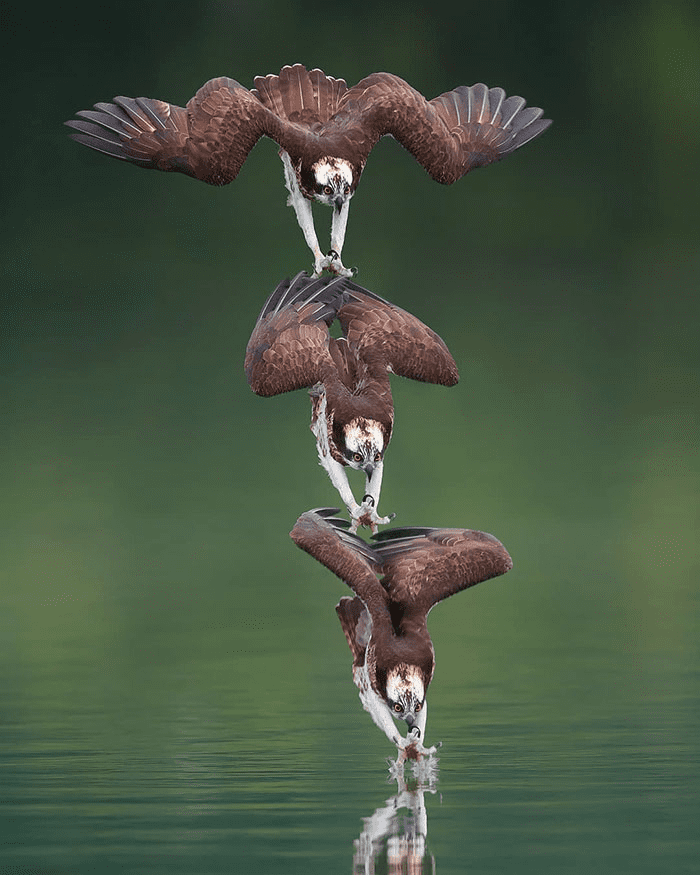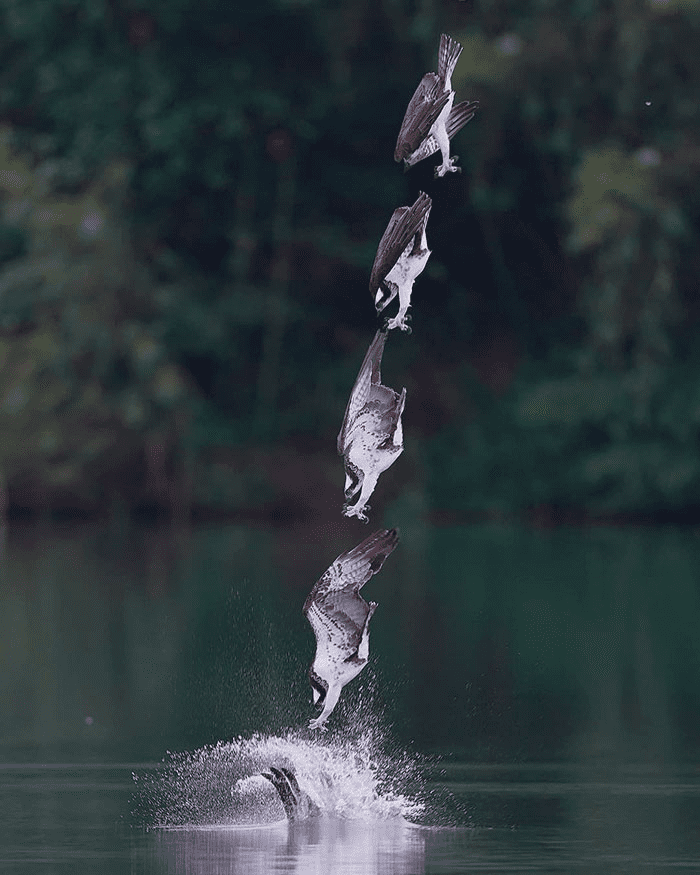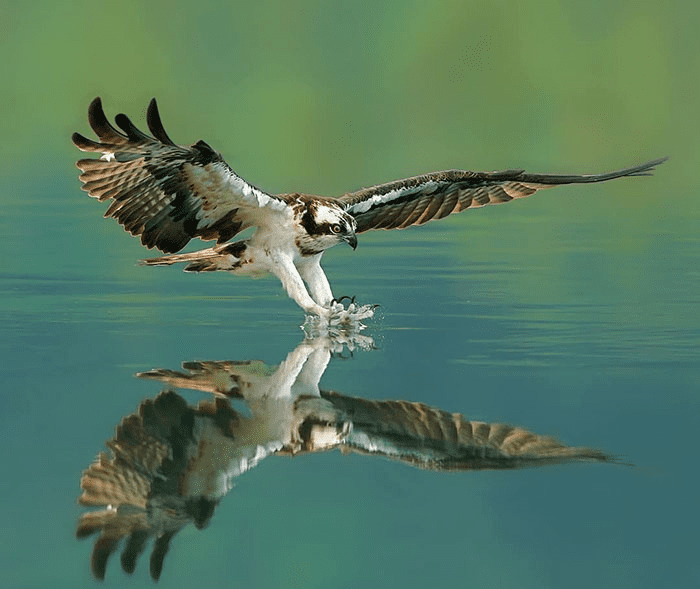 Chen has over 209,000 Instagram followers who eagerly await his spectacular animal images. It's easy to see why: the images are visually appealing and vivid, and they give a fresh and intriguing perspective on birds.
When osprey snags a fish, they angle it headfirst to reduce wind resistance.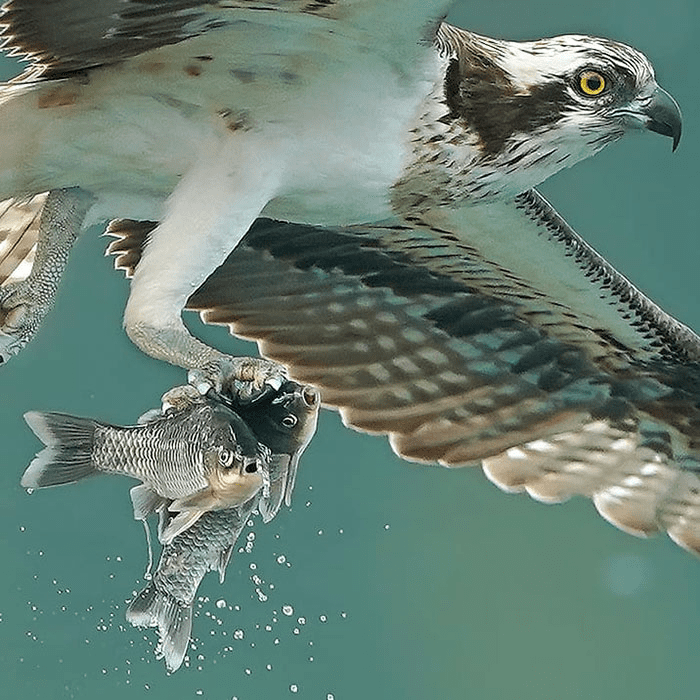 According to National Geographic, ospreys may live for up to 30 years in the wild. They nearly entirely eat fish meat. In fact, fish accounts for 99 percent of their food. That right there is some real pescetarianism (minus the veggies).
Majestic in every way.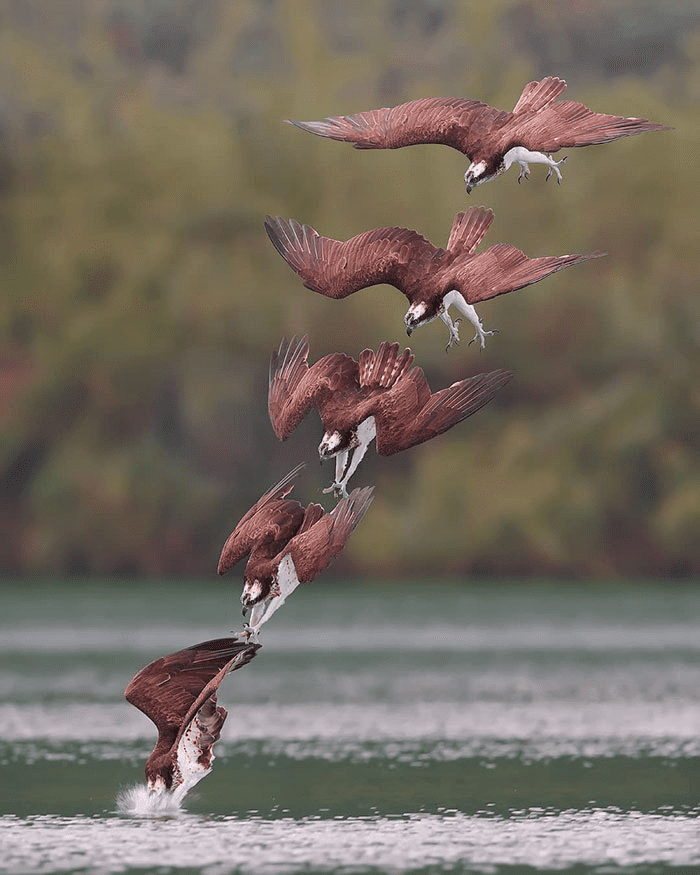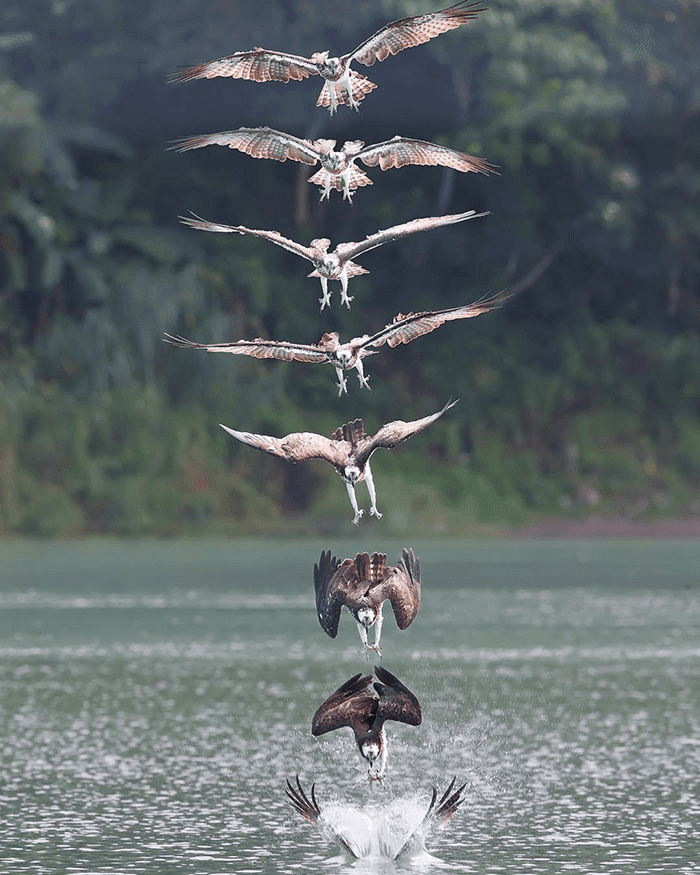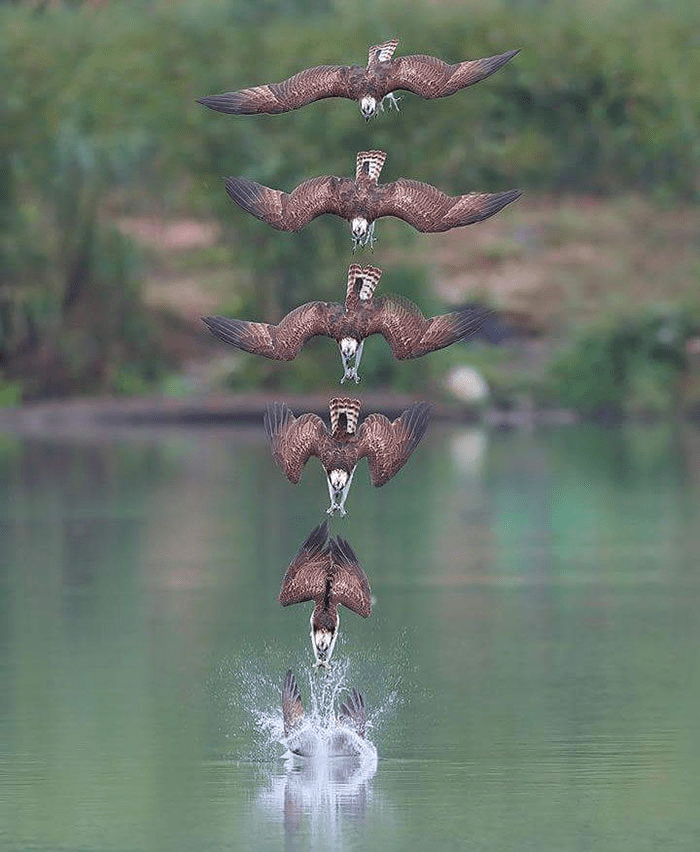 Because of their diet, these birds of prey like to reside near bodies of water. Their bodies are ideal for hunting fish because they have curved claws and pads on their feet, making it difficult for their prey to escape.
Ospreys' feet include bent claws and pads that are ideal for grabbing fish.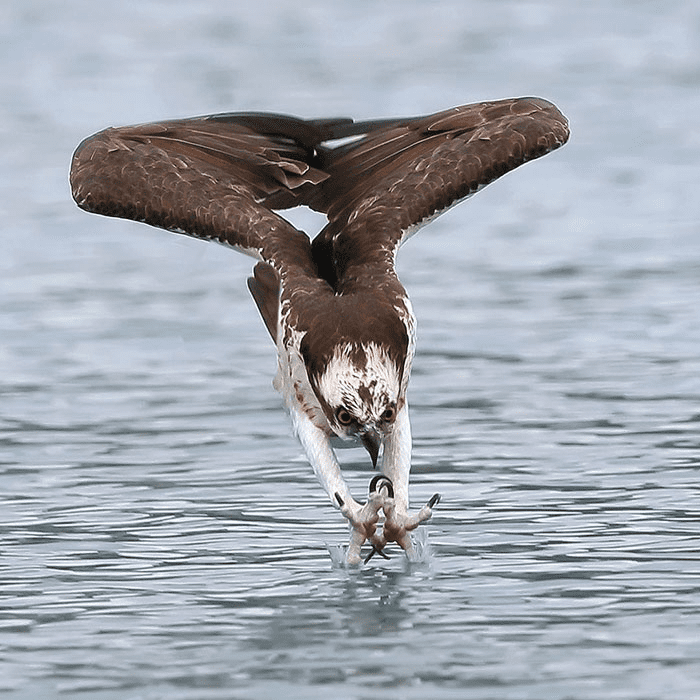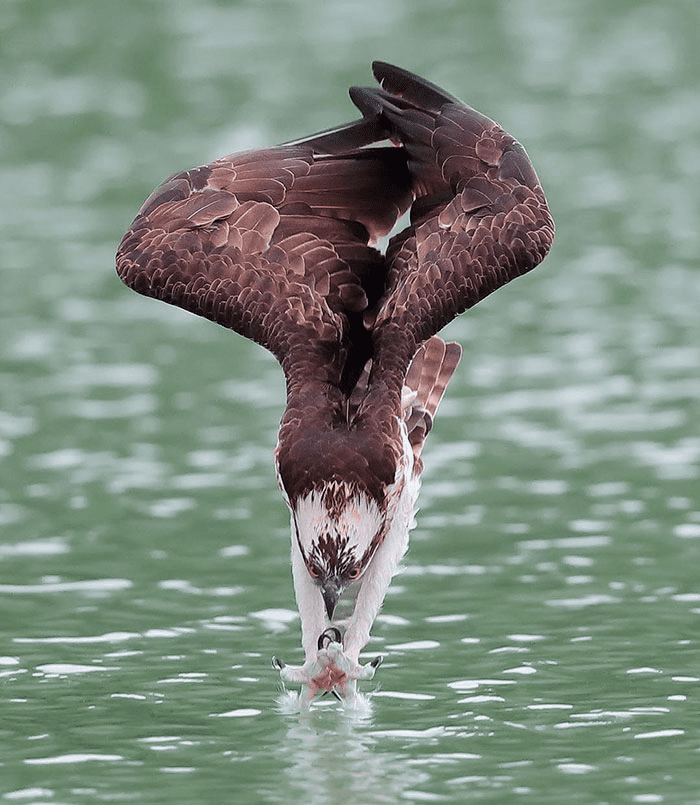 Ospreys drop to the water's surface at heights of 30 to 100 feet (9 to 30 meters). That is amazing! Almost as amazing, when an osprey flies with a fish in its talons, it orients its headfirst to decrease wind resistance.
The food of these birds is made up of 99 percent fish.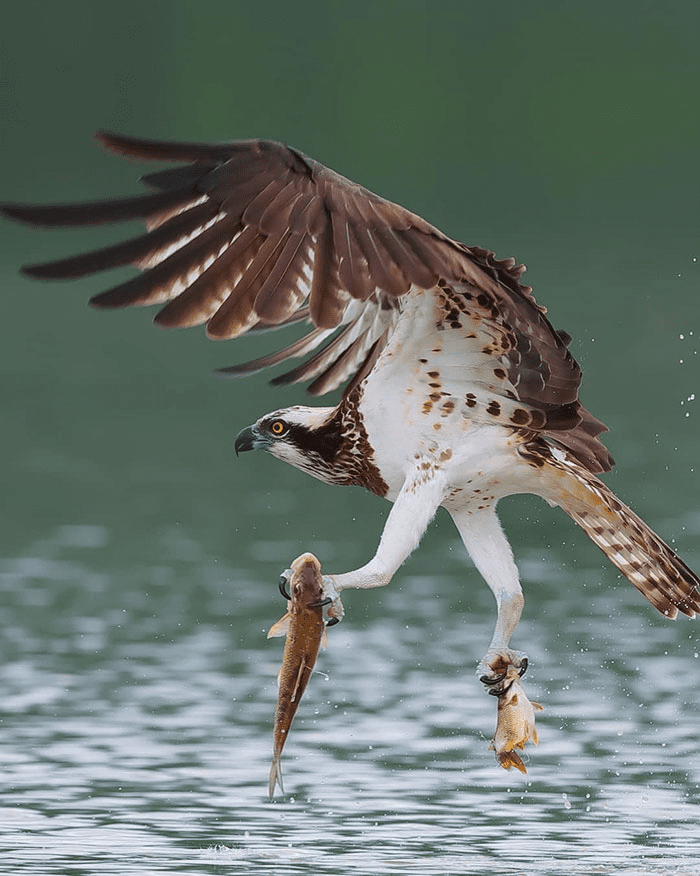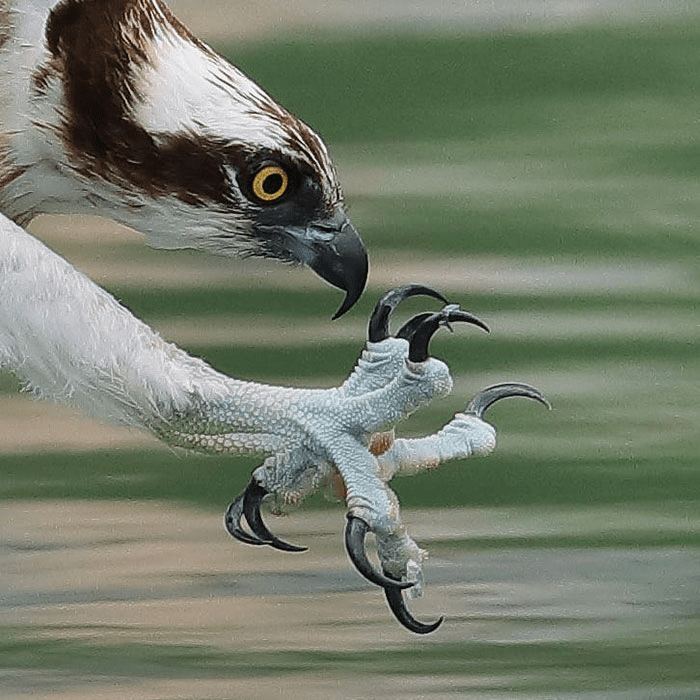 Back in the 1950s, the osprey population in the United States was threatened by chemical pollution in their natural habitats. Fortunately, they overcome that obstacle and expanded their numbers in certain areas.