From a giant horse and a loyal dog to a cunning cat and a majestic rhino, we've heard countless heartwarming tales about unlikely friendships between animals. These stories always succeed in astounding us. And now, we have a new tale to share about a gigantic gorilla and his tiny buddy. What makes their bond extraordinary is not just the fact that they belong to different species but also their striking size difference.
#1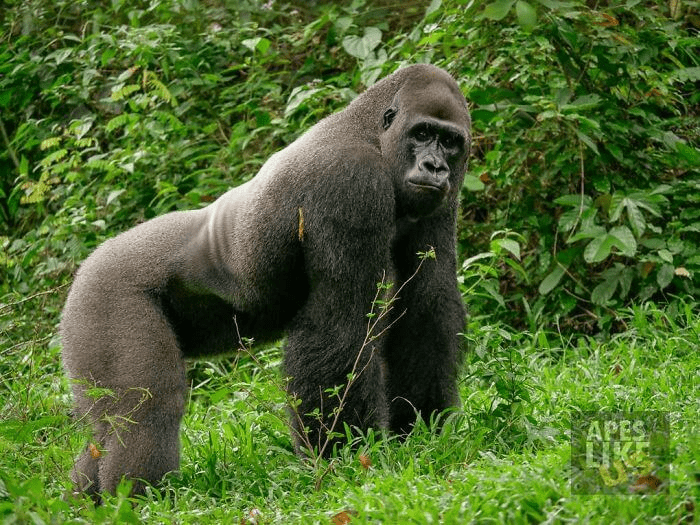 Bobo, the Western Lowland Gorilla, was saved by Ape Action Africa as a baby, and now he's the boss of his group. At 24 years old, he leads three females and two males. Bobo may seem tough, but he also has a hidden gentle side he doesn't always show.
This adorable bush baby was one of the good creatures who witnessed Bobo's kind side. They first ran into each other at the sanctuary one morning, and it was clear they clicked. According to Elissa O'Sullivan, a spokesman for Ape Action Africa, the caregiver who looked after they were astounded by what he observed.
#2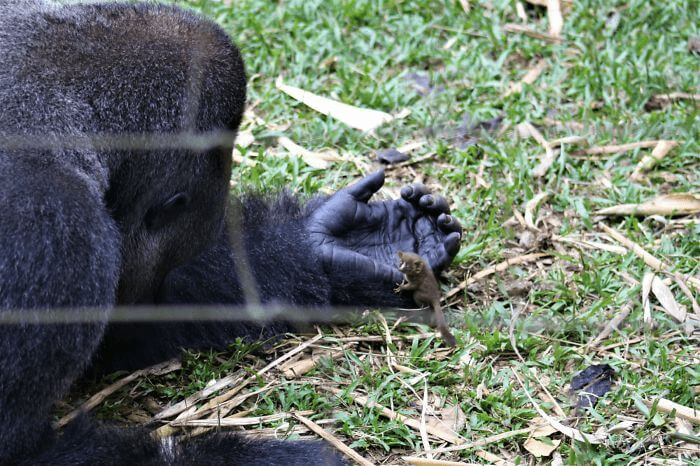 #3
During his morning rounds, our gorilla caretaker found Bobo, one of our gorillas, holding a young bush baby, a small primate found in the wild. Surprisingly, the bush baby was not scared of Bobo and freely moved around his body and played in a nearby grassy area. Eventually, the bush baby chose to go back to Bobo.
#4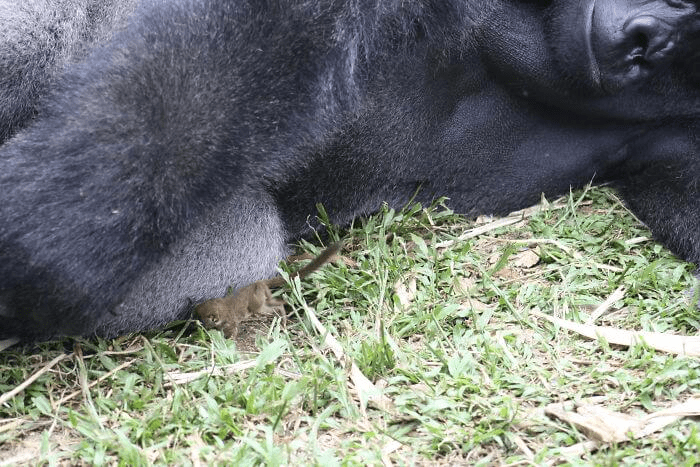 O'Sullivan says it's rare to come across a bush baby, also known as a galago, during the day because they are mostly active at night. This means that their encounter was very rare and exceptional. O'Sullivan mentioned that bush babies are usually active at night, so seeing one during the day is uncommon. At Mefou Sanctuary, they have never witnessed a wild primate interacting with a rescued bush baby before, making this encounter even more special.
#5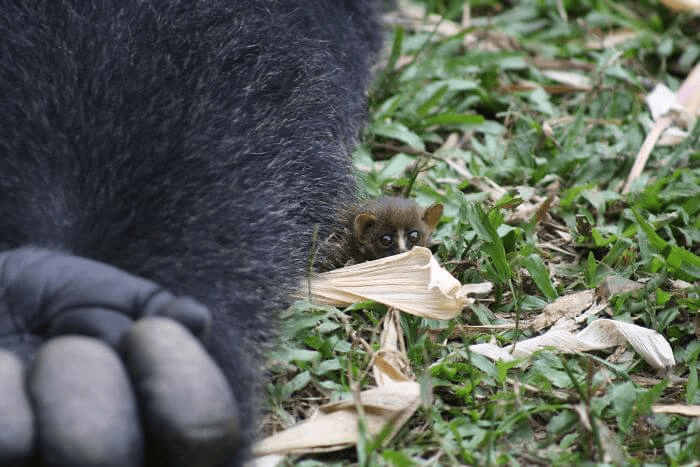 Bobo was happy when his little buddy, the bush baby, showed up. But he wasn't the only one. The other apes in his group also wanted to be friends with the bush baby. However, Bobo wanted to avoid sharing the bush baby with them and kept it to himself, which made his group mates curious and disappointed.
#6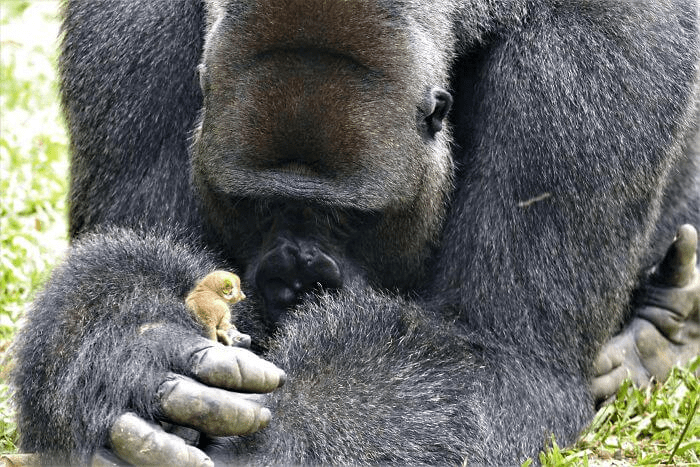 Bobo and his friend spent two hours together before saying goodbye. They might meet again in the future!