Eugene Bostick, an 80-year-old man from Fort Worth, Texas, created a fantastic dog train. He uses it to take rescued stray dogs for rides around the neighbourhood and woods. This train is extraordinary and unique because Eugene himself built it. He spends his days operating this excellent train and having fun with the dogs.
Eugene and his brother Corky live on a street that has no way out. Some people leave their dogs there because they don't want them anymore. Eugene decided to help these dogs and started taking care of them. He even used his tractor to take them for rides. He gave them food, took them to the doctor to get "fixed," and made a home for them to live in. Eugene's story shows how we can make a difference in the lives of needy animals.
I saw a man using a tractor to pull carts filled with rocks. Then, I could use similar carts to make a train for dogs. Since I am skilled at welding, I took some plastic barrels with holes cut in them, attached wheels to them, and connected them. They get excited when the dogs hear me hooking the carts up to the tractor.
#1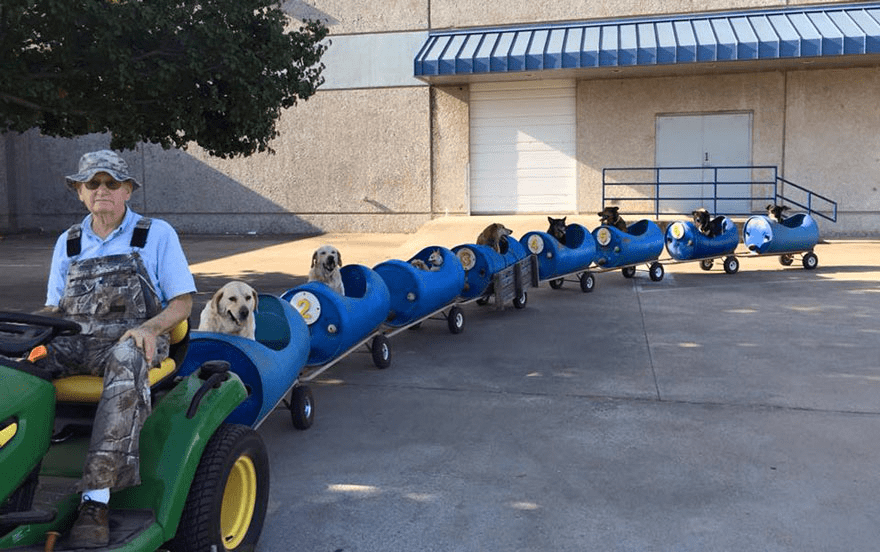 #2

#3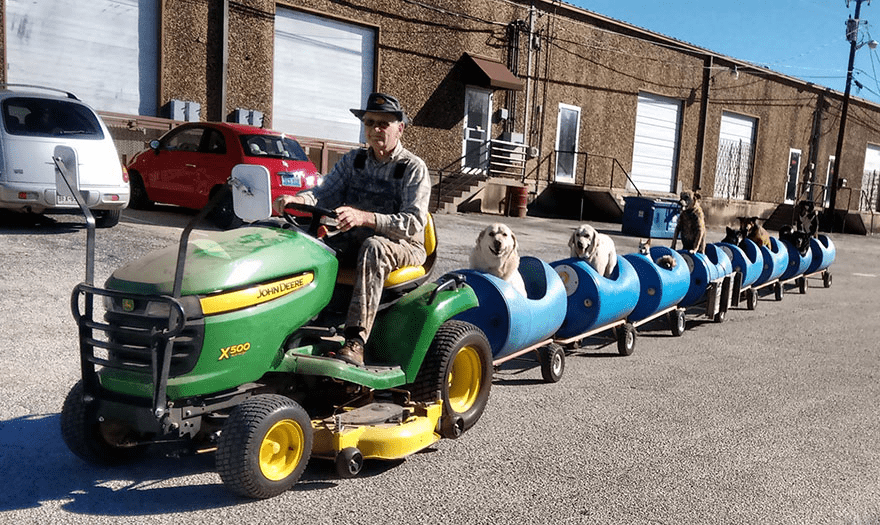 #4