Although no one will ever be able to take Grumpy Cat's position, the attention of the Internet has recently been drawn to a new kitten that certainly has what it takes to be counted among the world's angriest felines. Introduce yourself to Meow Meow, a gigantic fluff originally from Taiwan.
Her owner claims that Meow Meow possesses a refined demeanor as well. For instance, even when she received treatment for hyperthyroidism in the hospital, she maintained her grace and composure. Meow Meow is unique in that regard because, during her stay, she shows hostility toward everyone and everything, but this trait is what makes her remarkable. Meow Meow is one of the most refined kittens around because she can convey her distaste for the world while maintaining her poise.
More info: Instagram
#1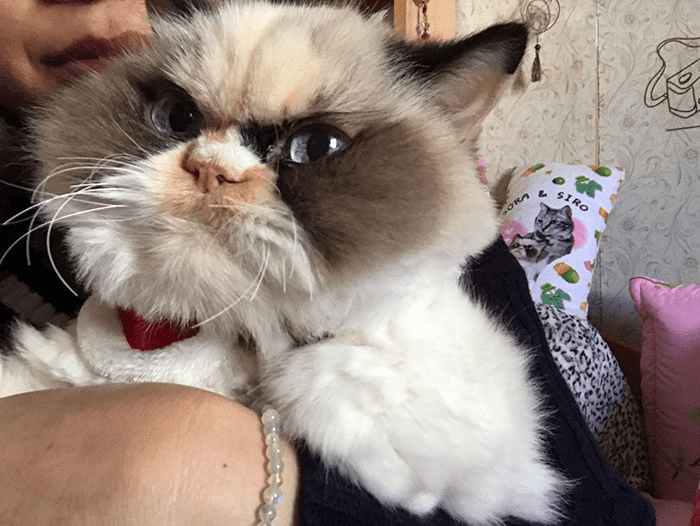 #2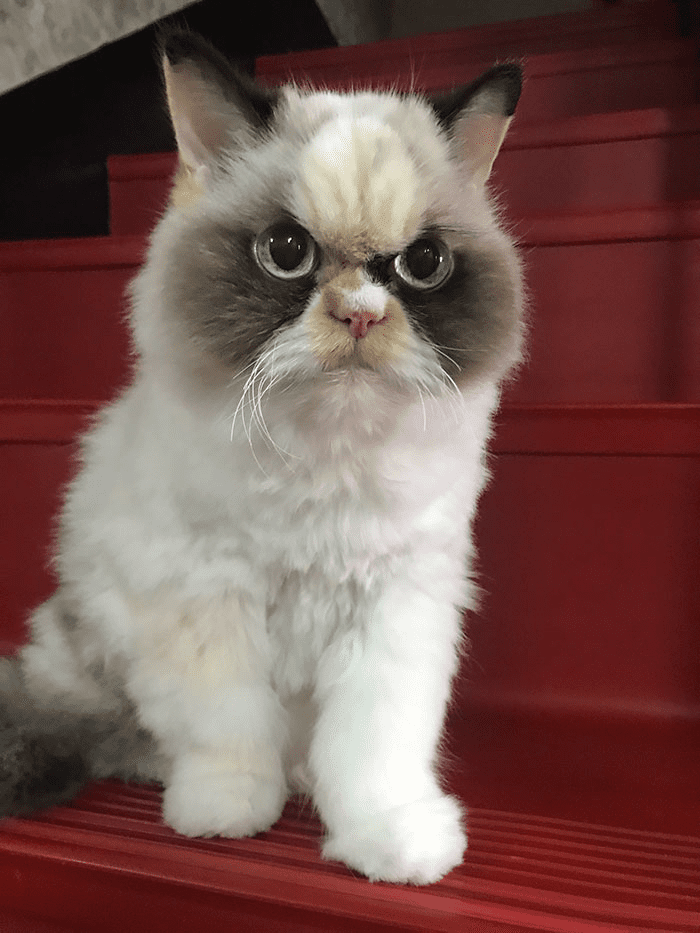 To Clare and Meow: The person who cares for Meow once said, "I met her in an old pet shop." Interestingly, she suggested Meow Meow was probably born even earlier than Grumpy Cat, yet she said that. "For reasons that aren't clear, her previous owner gave up on her. She was my first cat when we had just turned 10 months old when we brought her home. My younger brother and I had taken her in together.
#3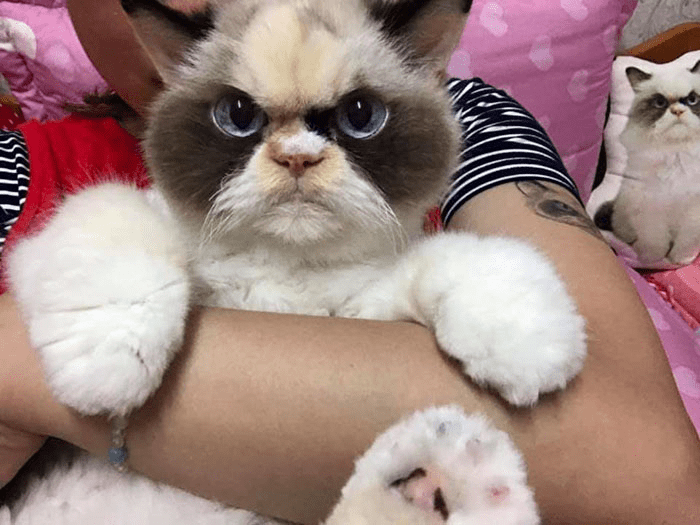 #4
Despite her prickly appearance, according to Clare, Meow Meow is an adorable cat. She wakes me daily by massaging my back and shoulders with her paws.
The cat has a distinct taste in canned food, and she will only eat one particular brand of it. This makes her a very picky eater. "She's given almost everything a shot, but she only finds satisfaction in that one."
#5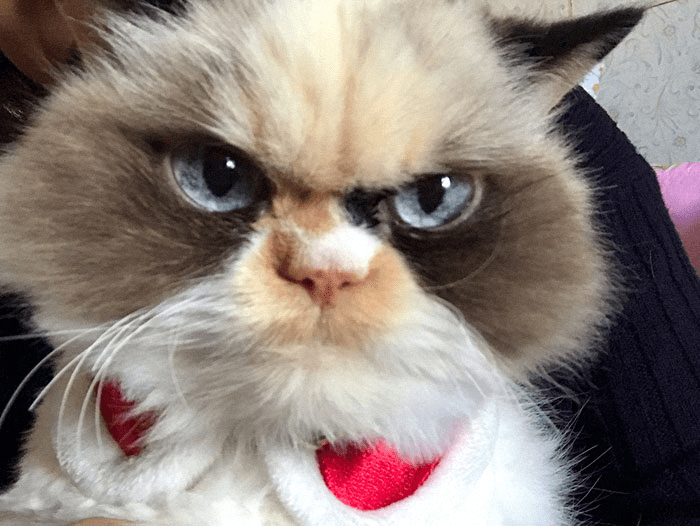 #6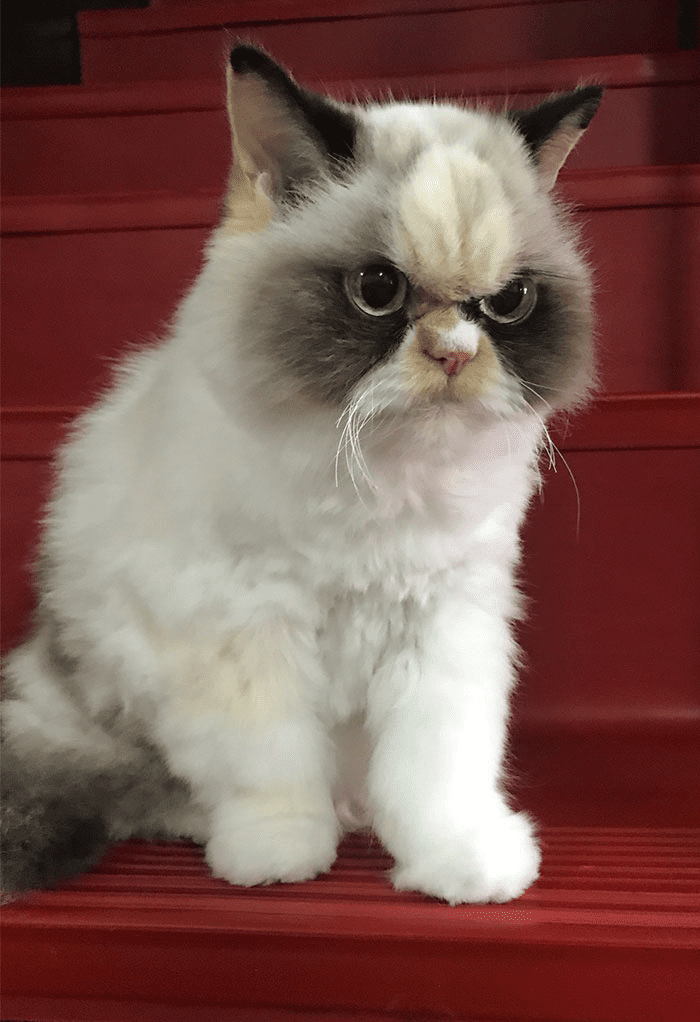 Meow Meow is one of those cats who wakes up early in the morning, and if her warning doesn't bring Clare out of bed, the cat will begin biting her until she is fed breakfast. "After the meal, she washes her hands and then sprints to one of her favorite spots near the windows so that she can watch the birds. Sometimes, she even draws the curtains by herself to sit down and get a better view.
#7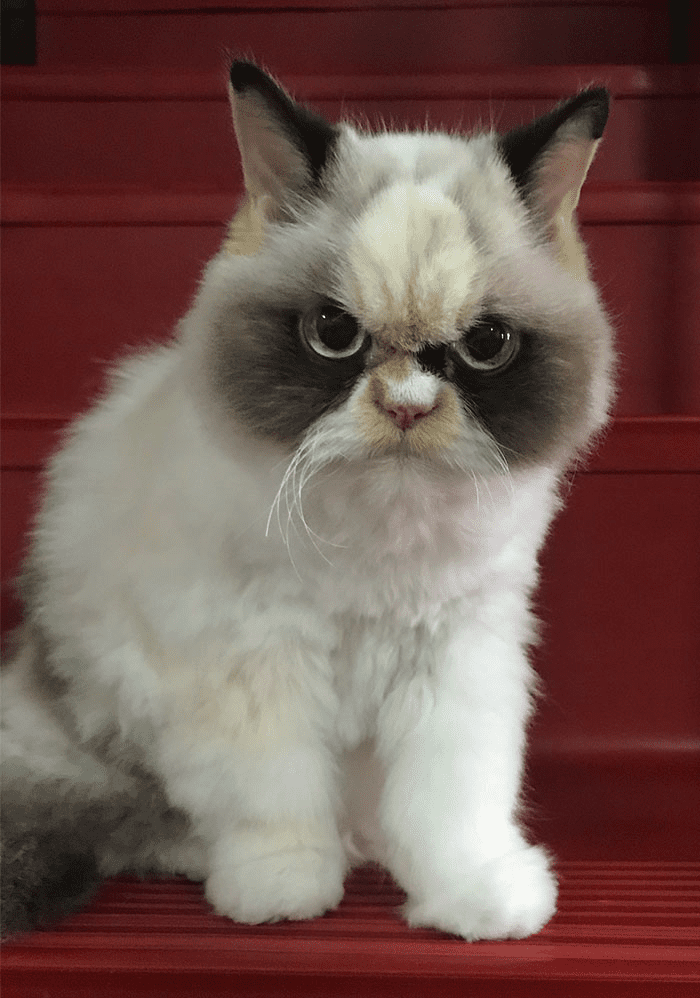 #8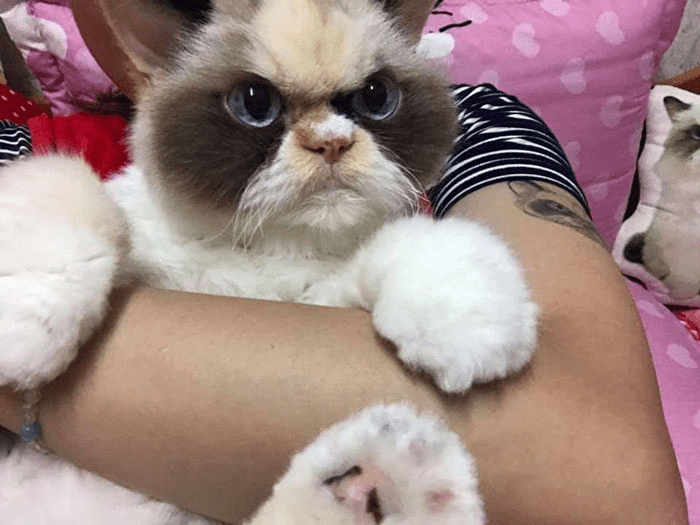 Meow Meow's expression appears to be one of agitation because, according to Claire, she has a "Batman mark" on her face. Despite this, she continues to think of Meow Meow as the adorable little kitten that she is. "I find her highly gentle even when she is looking directly at the camera, and I am taking her picture. Once, I even tried to dress her up like a princess, but when my friends saw her, they told me she resembled a queen more than a princess.
#9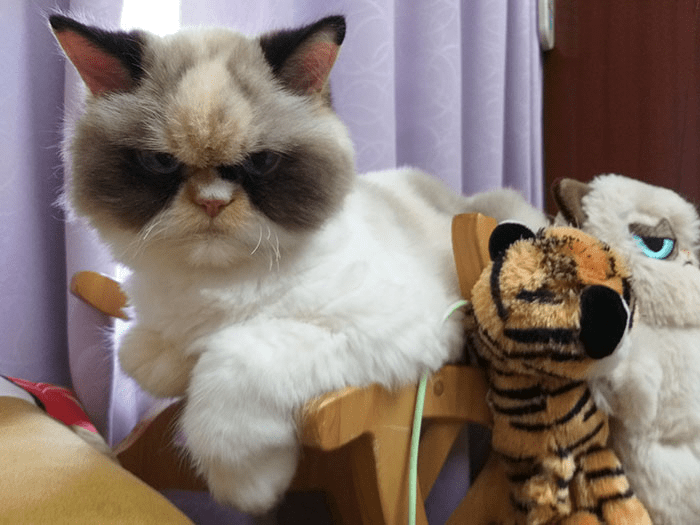 #10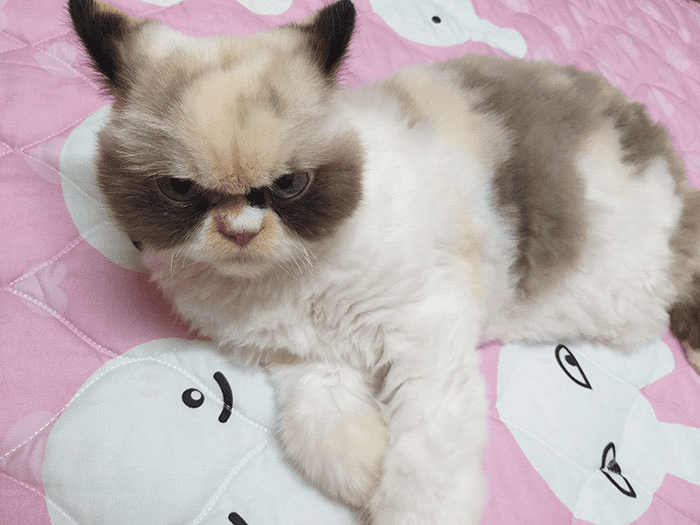 #11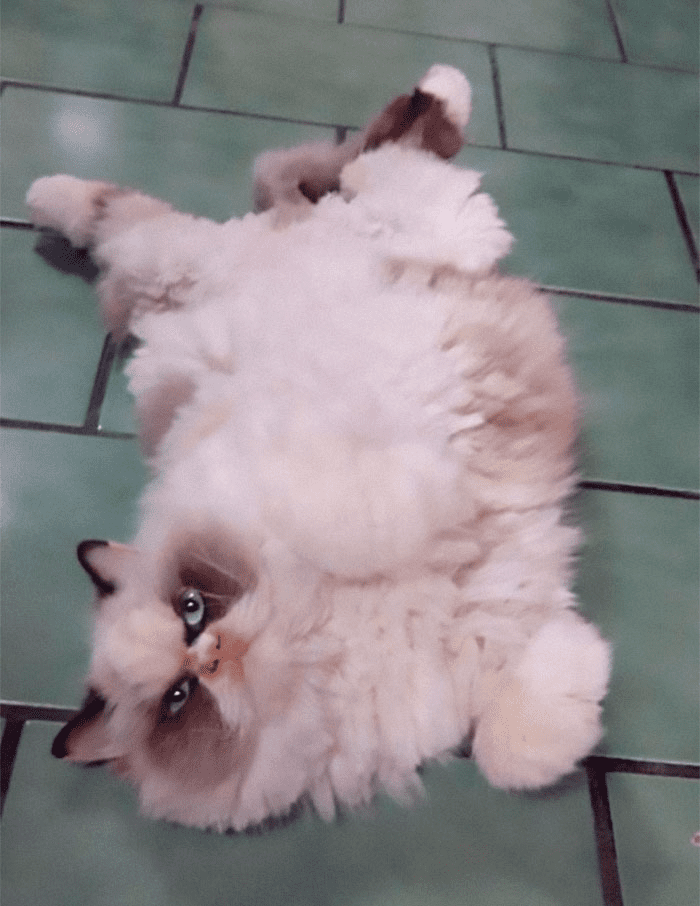 #12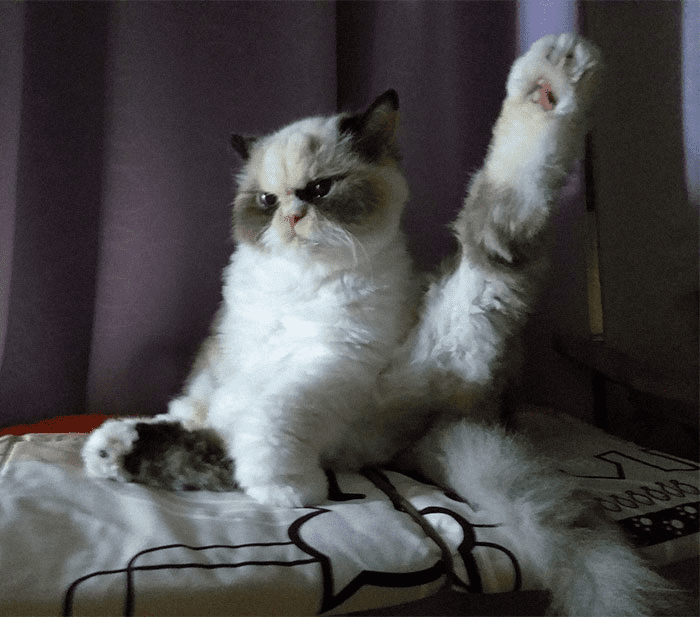 #13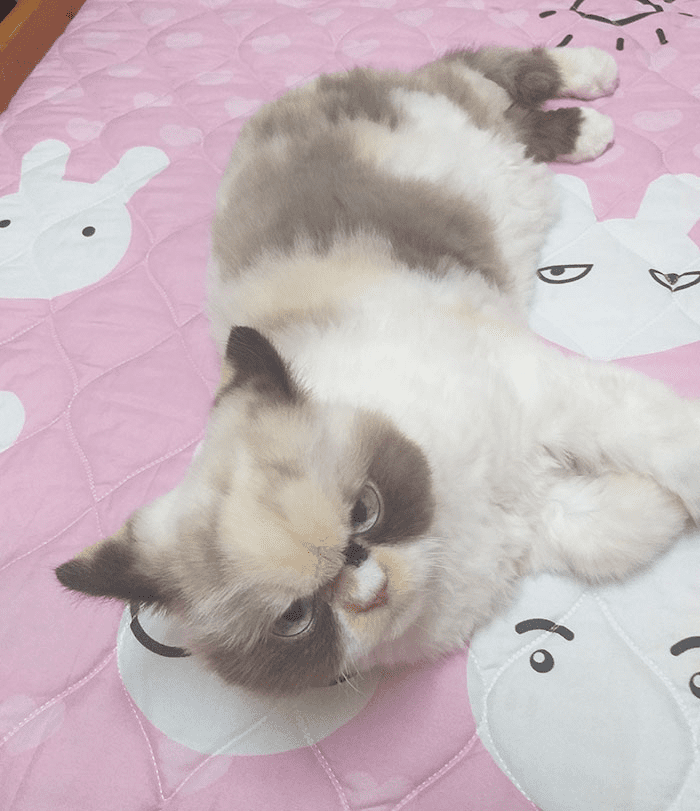 #14