Jon Matson, a 39-year-old postman from West Boldon, United Kingdom, has found a delightful way to lift his and others' spirits during the coronavirus lockdown. Instead of wearing his regular uniform, Jon dresses up in flamboyant costumes while making his deliveries, making it the highlight of the day for everyone on his route. Not only does he bring joy to people, but it also helps him cope with the stress of working during these challenging times.
Jon Matson, a dad of two and occasional cyclist, has worked as a delivery man for over four years. Previously, he was a bus driver, so becoming a postman was a significant career change. However, he loves his job, especially being outdoors and meeting new people. He has been delivering mail on his current route for about two years and has built a strong connection with his customers, many of whom are his neighbors and friends.
More info: Instagram
#1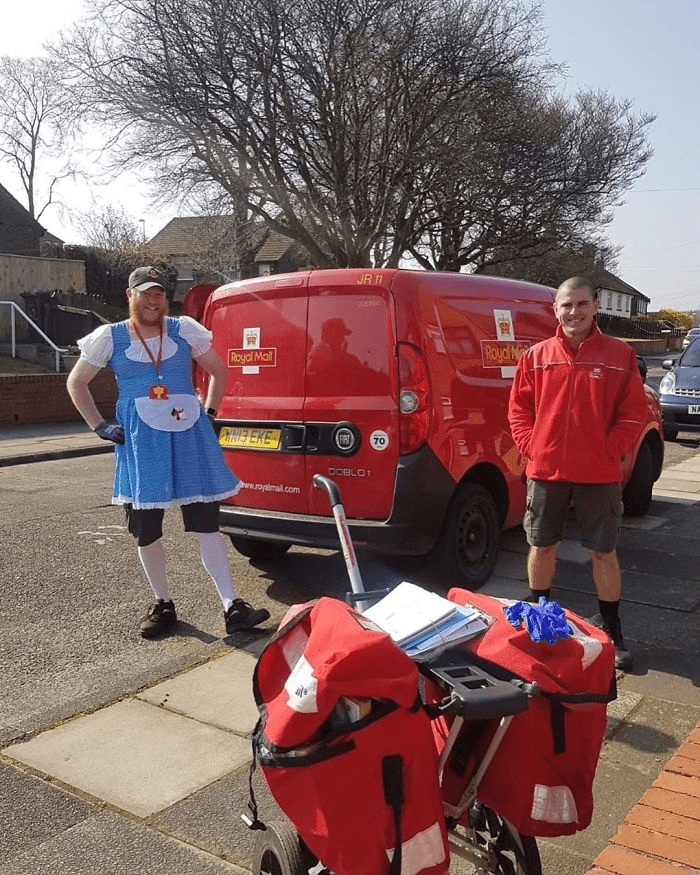 #2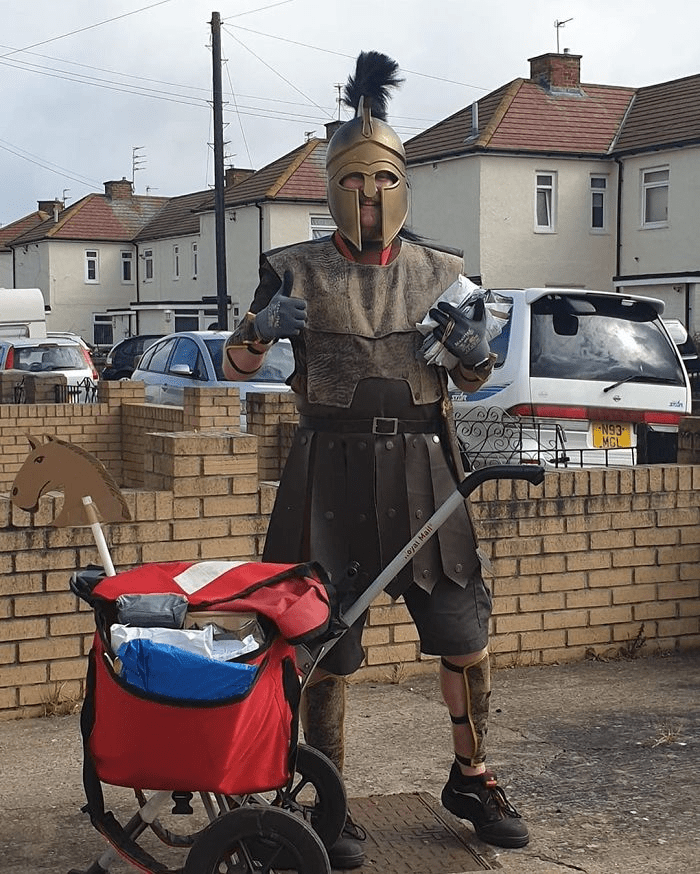 #3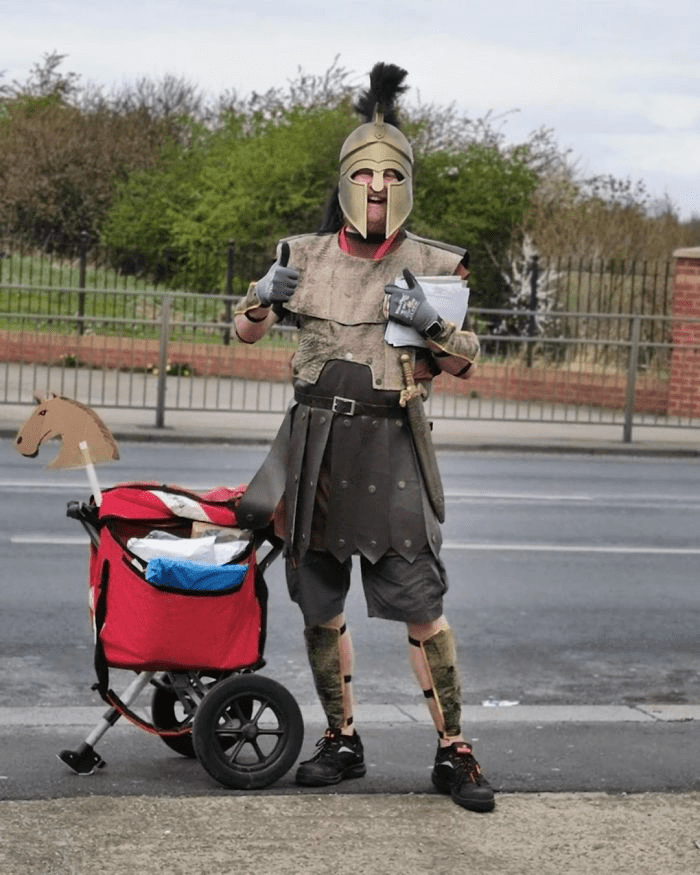 #4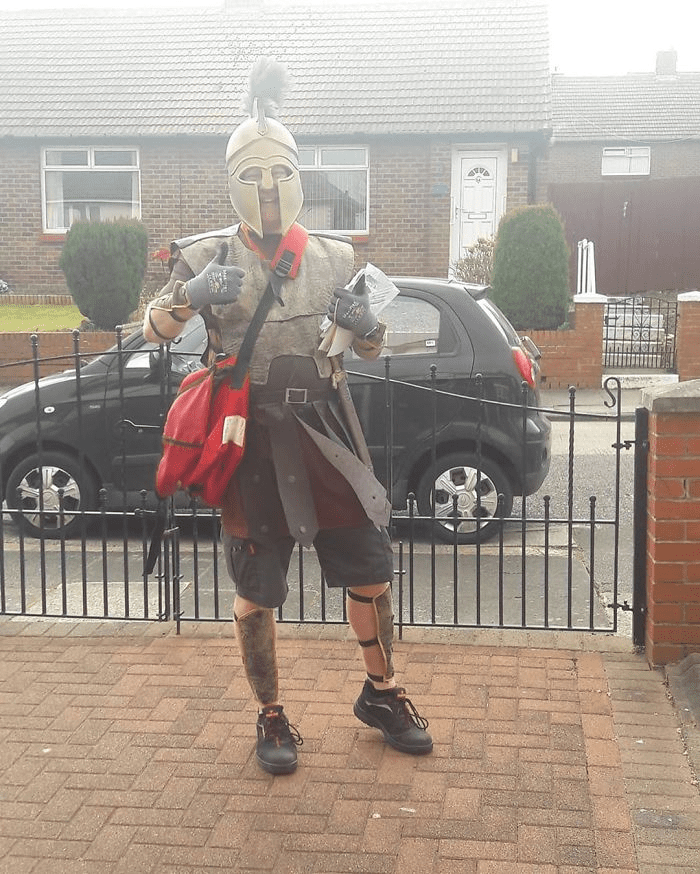 Before the coronavirus outbreak, Jon's typical workday involved arriving at the delivery office in the morning to sort mail and load the van. He would then work with a partner, driving to their designated area, delivering mail, and taking breaks. Jon enjoyed chatting with customers and even visited some to check their well-being. However, due to the pandemic, his daily routine has drastically changed.
#5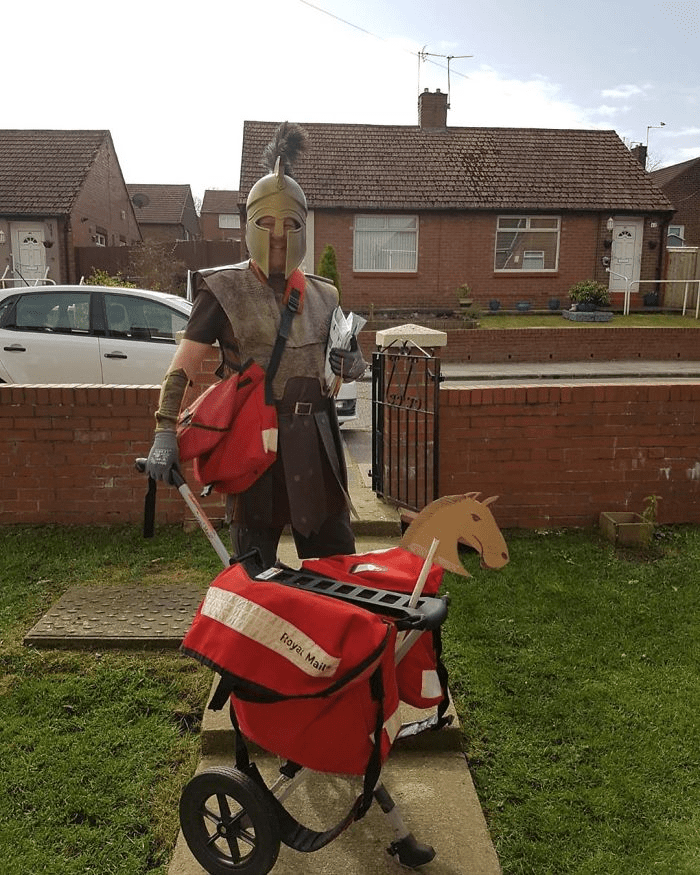 #6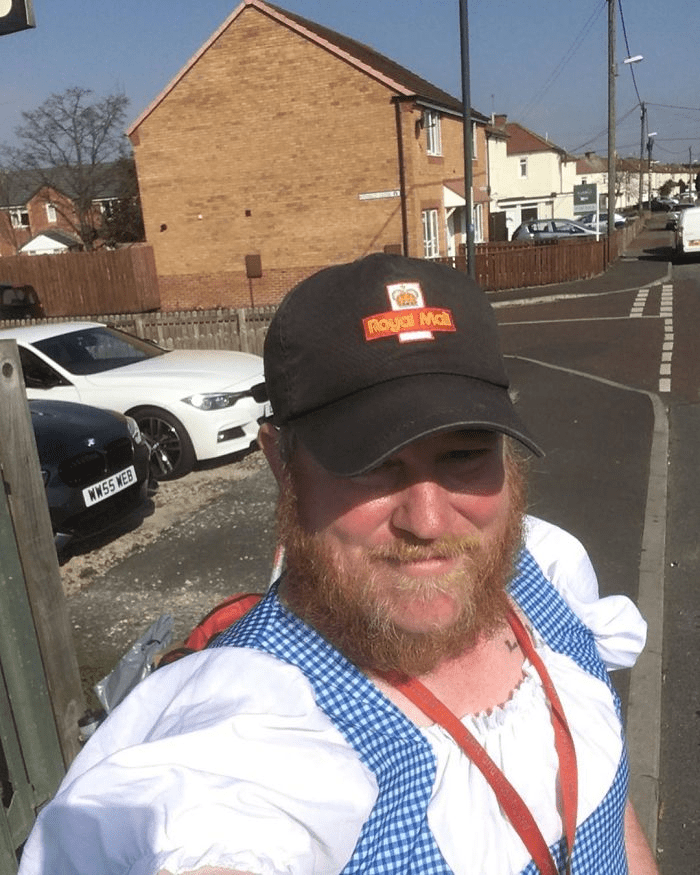 #7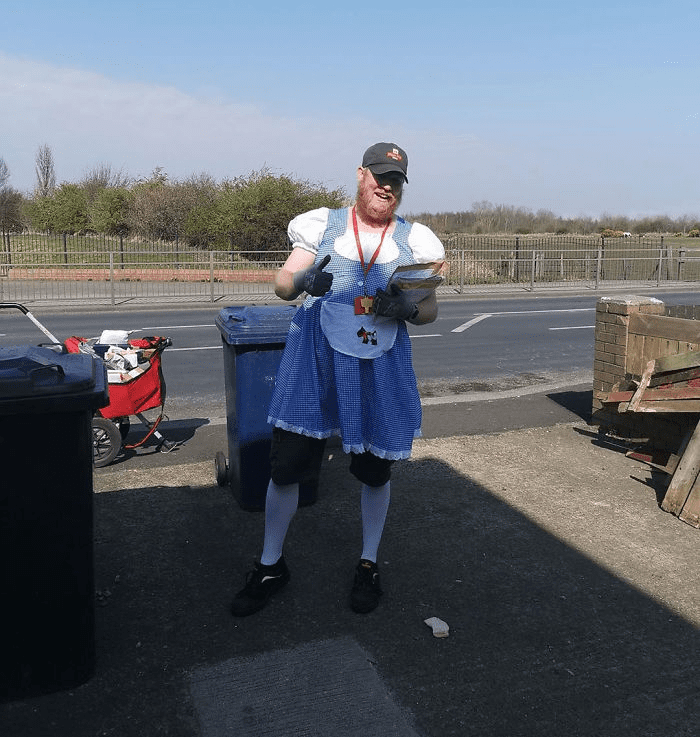 #8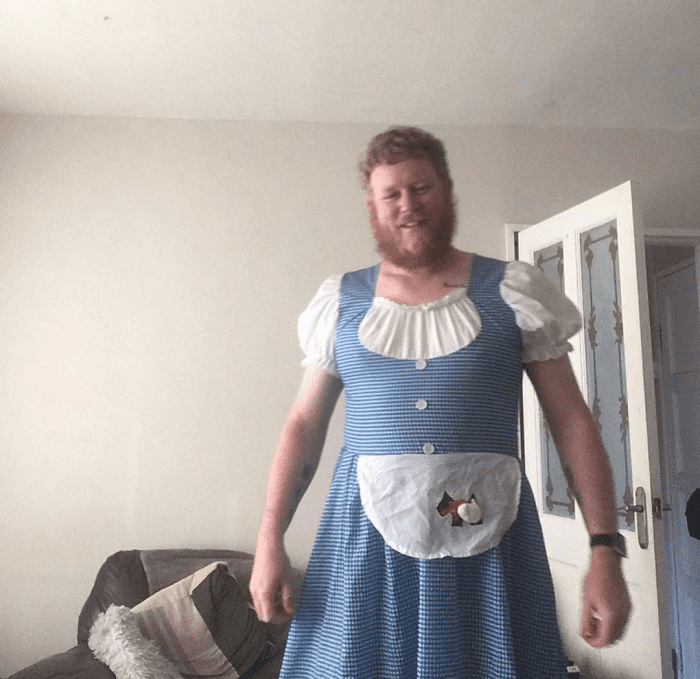 Jon's work routine has been modified during the pandemic to minimize contact and maintain social distancing. Instead of going to the office, his work partner prepares the mail and loads the van alone. Jon receives his bags at his house, and from there, he uses a bag trolley to continue his deliveries. Although he still sees and talks to his customers, the interactions feel less personal since they must maintain distance. Jon has noticed how the lockdown has affected his customers, making him miss his previous friendly connections.
#9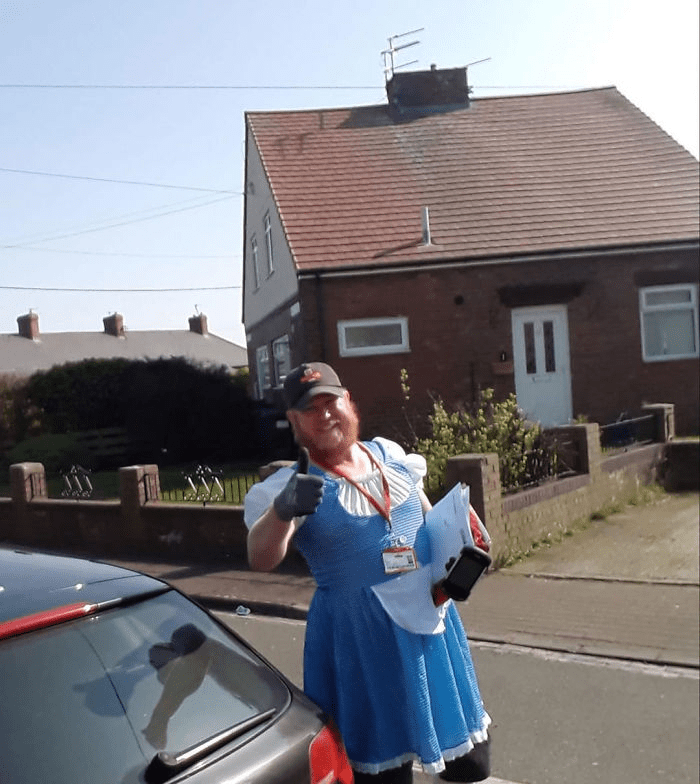 #10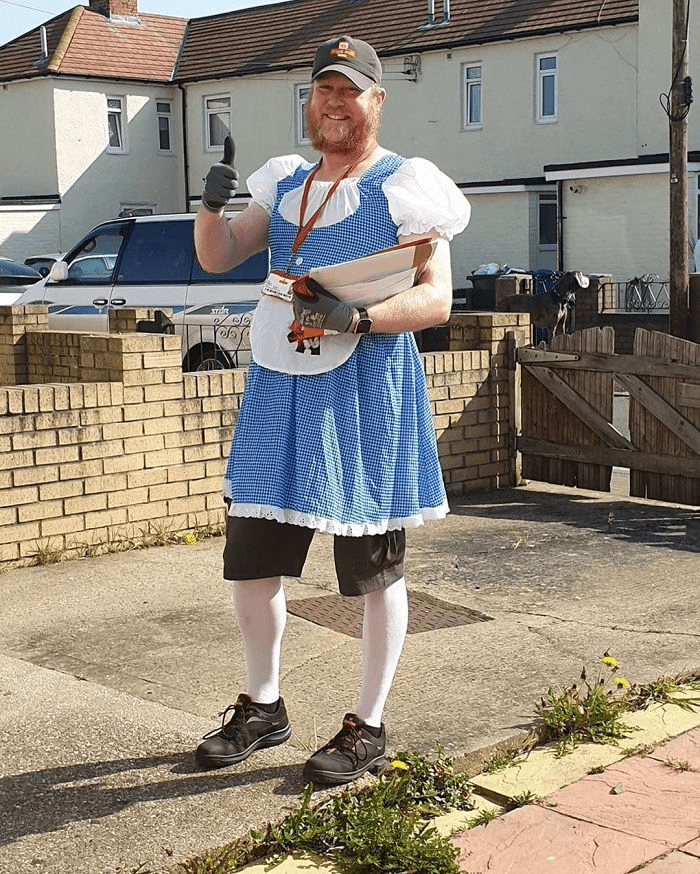 #11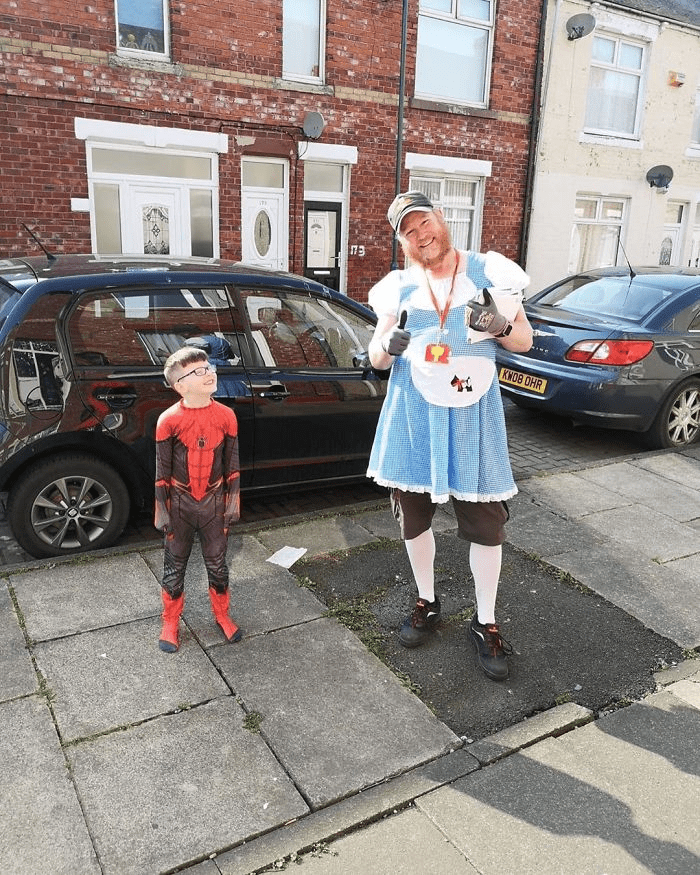 #12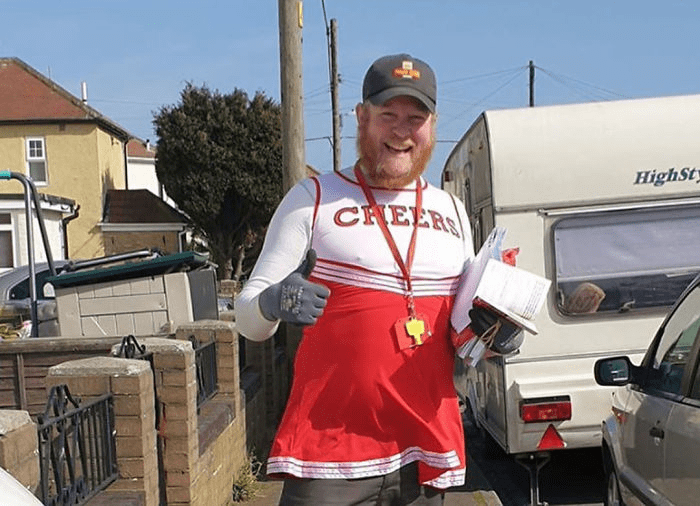 Jon's love for participating in the Boxing Day Dip, a charity event where people swim in the North Sea in fancy dress, led him to have several costumes at home. To bring people laughter during these challenging times, Jon asked his manager for permission to wear these costumes while working. The response from people was incredible right from the start when he dressed as a cheerleader. The positive reaction motivated him to continue wearing funny costumes, and he gained permission.
#13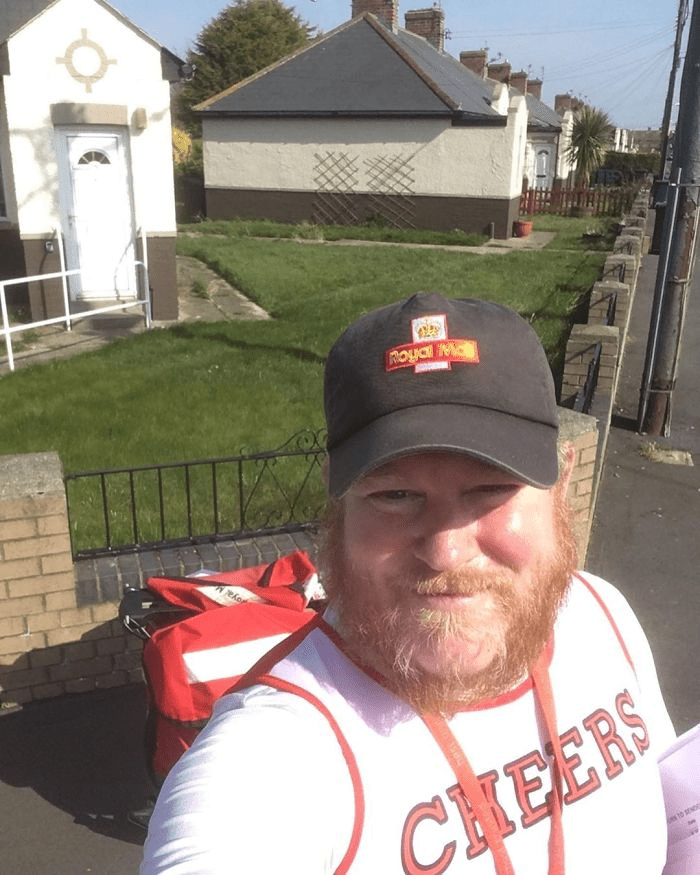 #14
Jon's costumes have become increasingly popular, with more and more people eagerly waiting to glimpse his creative outfits. From Little Bo Peep to a Greek/Trojan soldier, Jon's costumes have brought happiness to many. Witnessing the joy he brings to others has boosted Jon's spirits, making it easier for him to go to work every day. His only concern now is running out of new costume ideas.
#15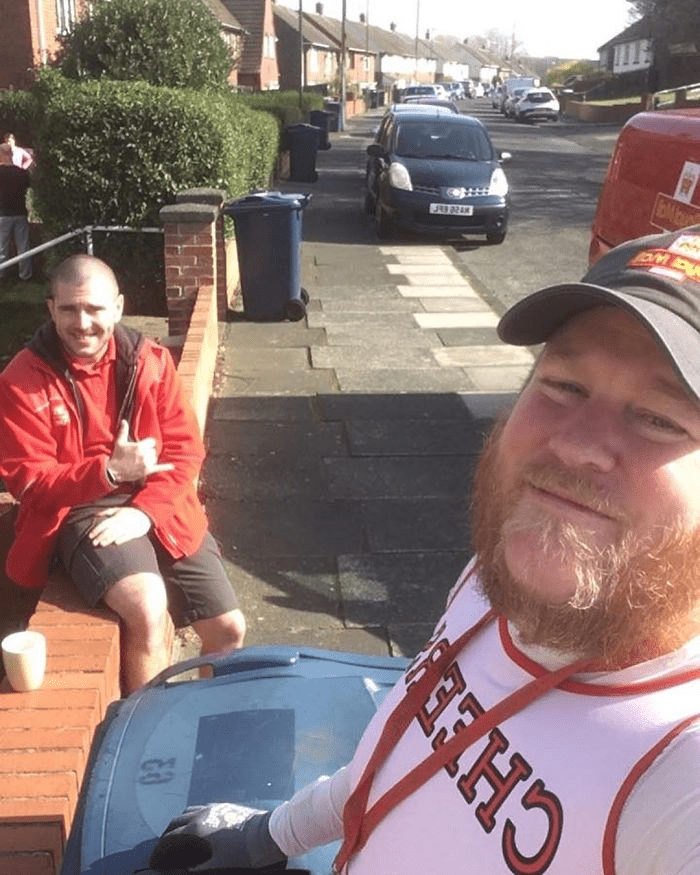 #16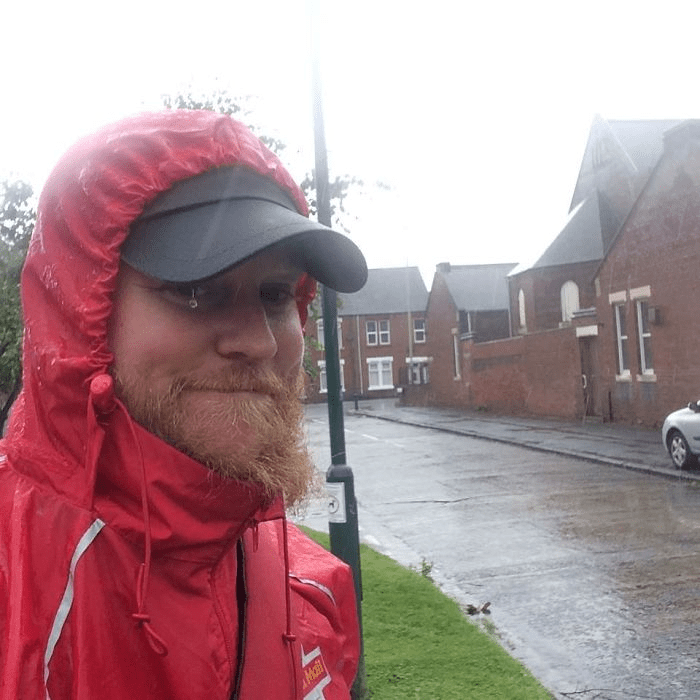 Jon Matson, a postman from West Boldon, has found a unique way to spread cheer during the coronavirus lockdown. By wearing funny costumes while delivering mail, he brings smiles to people's faces and eases the stress of working in these difficult times. Jon's creative approach reminds us of the importance of finding joy in small moments and connecting with others, even when we must keep our distance.
Source Credit Bored Panda