The peacock is the bird equivalent of Kanye West. After all, the beautiful birds have over 200 colorful elongated feathers that attract not only their potential partners' attention but also the attention and cameras of many people.
But these vibrant birds are much more than their lovely trains. Did you know that the term "peacock" only refers to male birds? Females are called peahens, and their offspring are called peachicks. Peacock feathers also have iridescent colors because the plumage is covered with tiny crystal-like structures that reflect different wavelengths of light, resulting in amazing colorations. And, to answer the burning question, yes, peacocks can fly! You won't see a flying peacock very often because peacocks do so in times of danger rather than pleasure. When predators appear, birds begin to flee and flutter through the air. Surprisingly, their long feathers have no effect on their take-off. Although the distance is limited, they can reach speeds of up to 16 km/h (10 mph)! A flying peacock is unquestionably beautiful.
The pictures below show the most fashionable party!
#1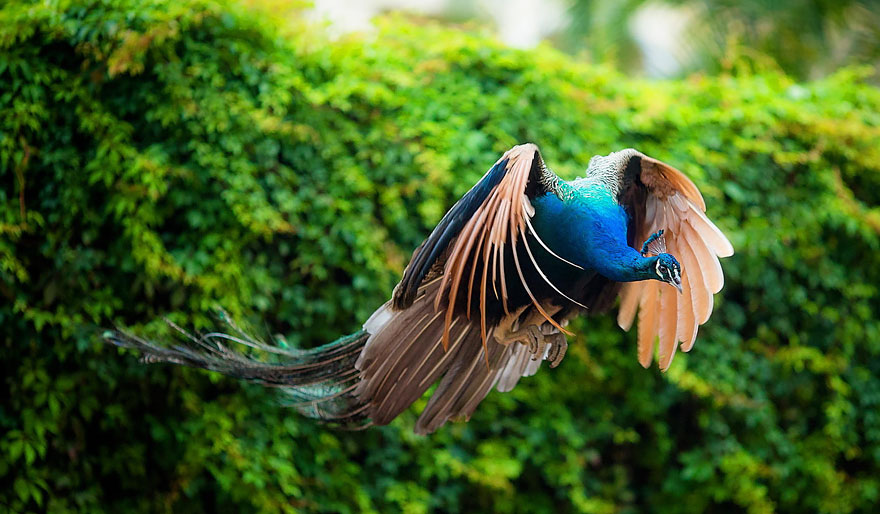 #2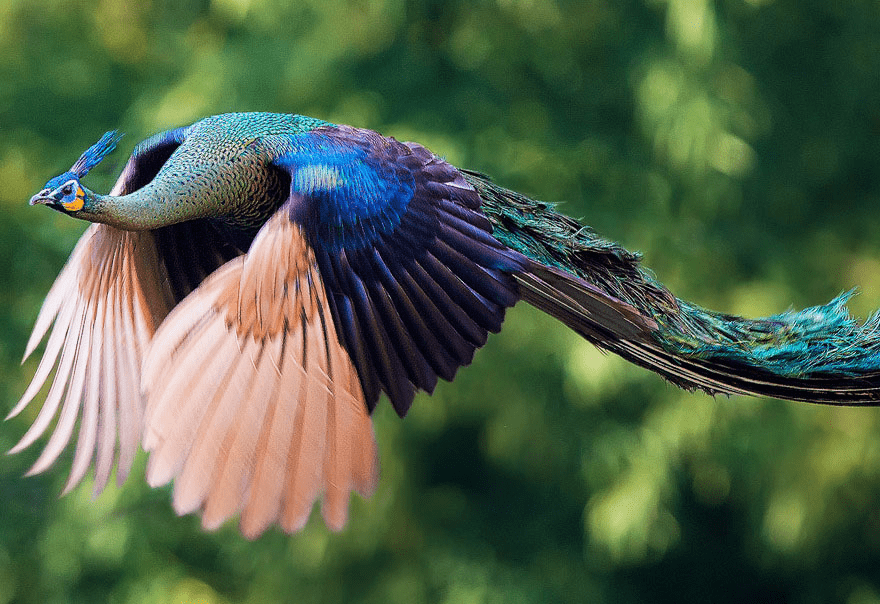 #3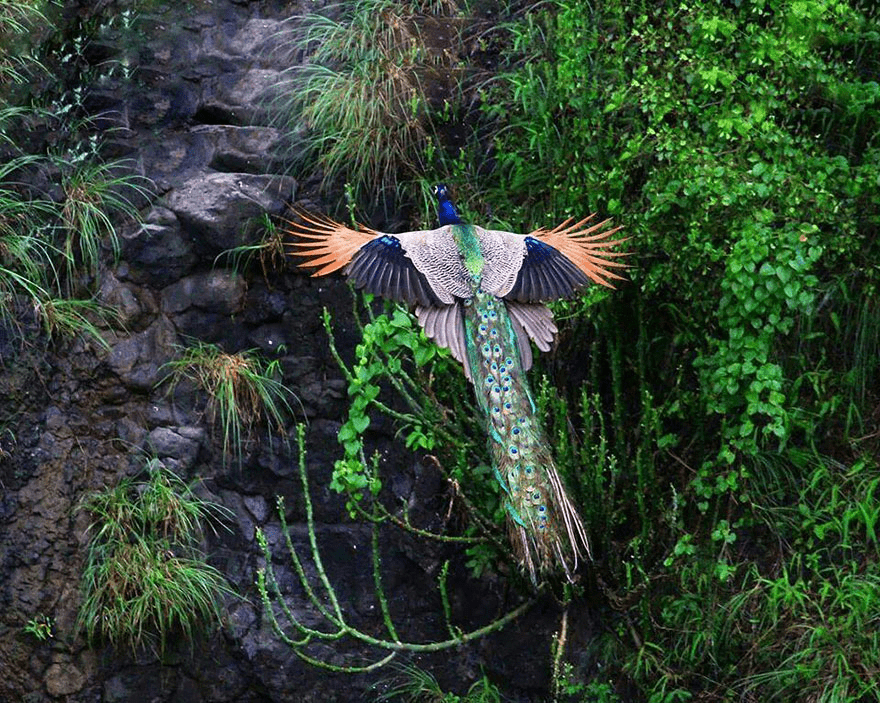 #4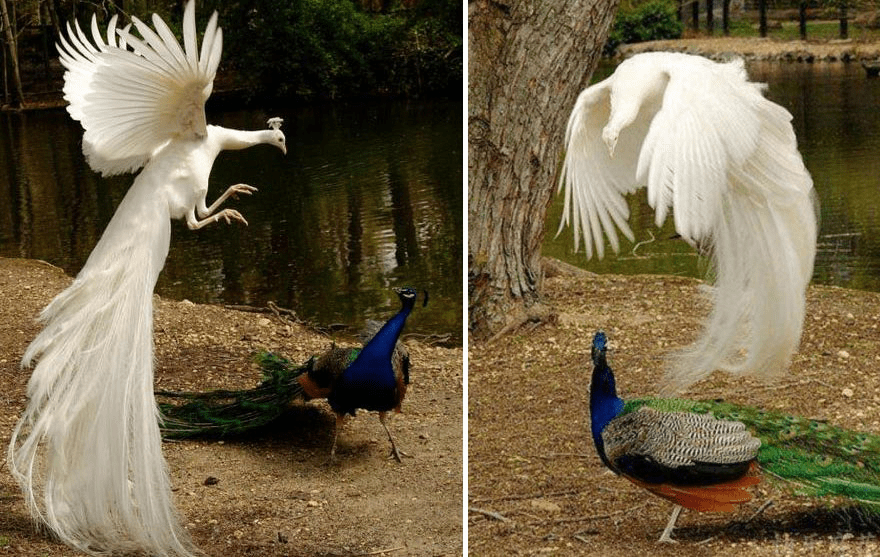 #5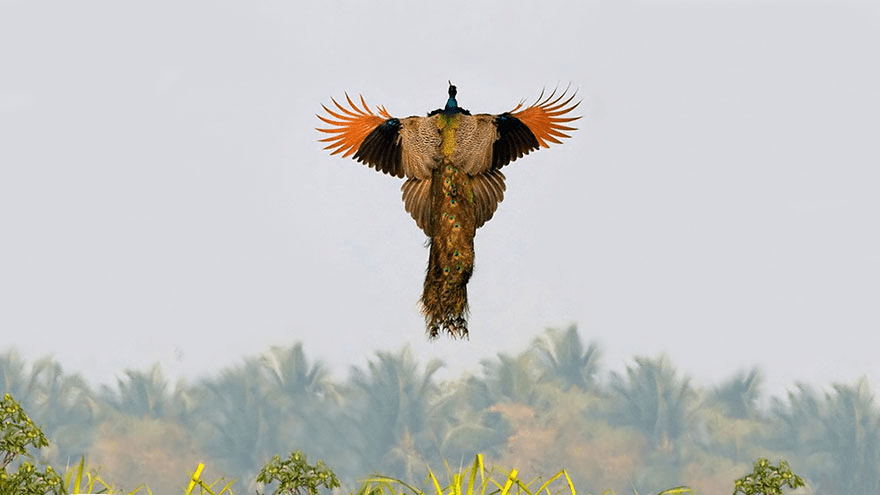 #6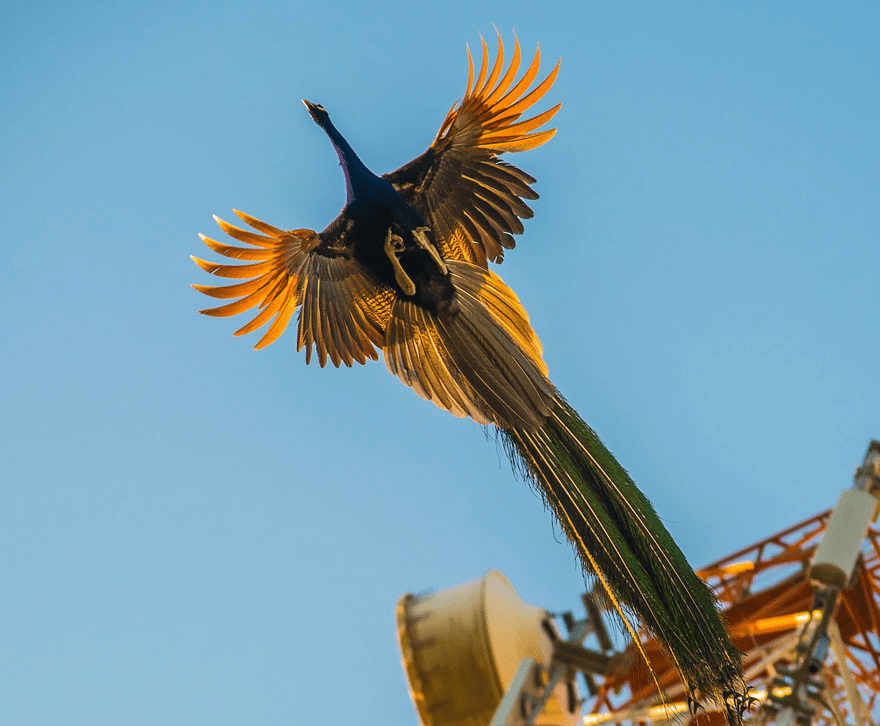 #7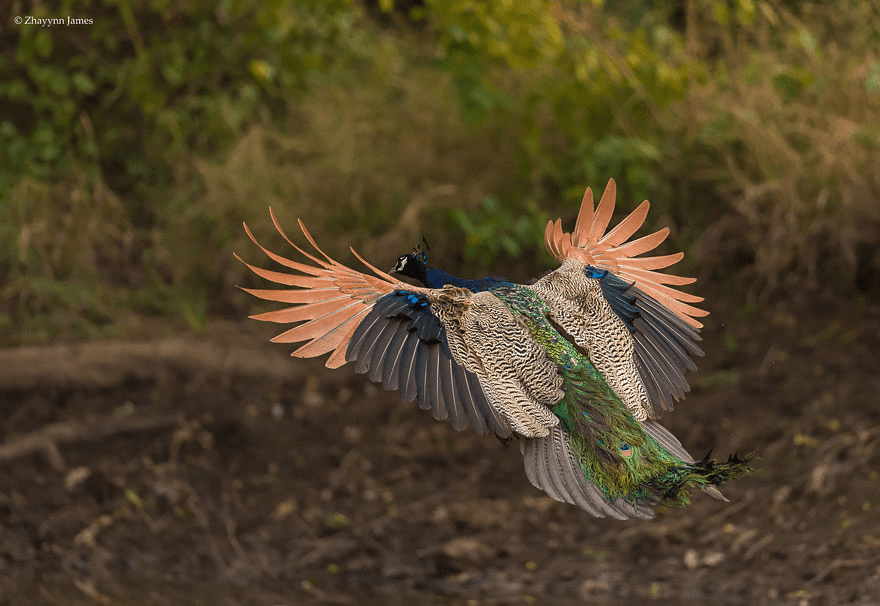 #8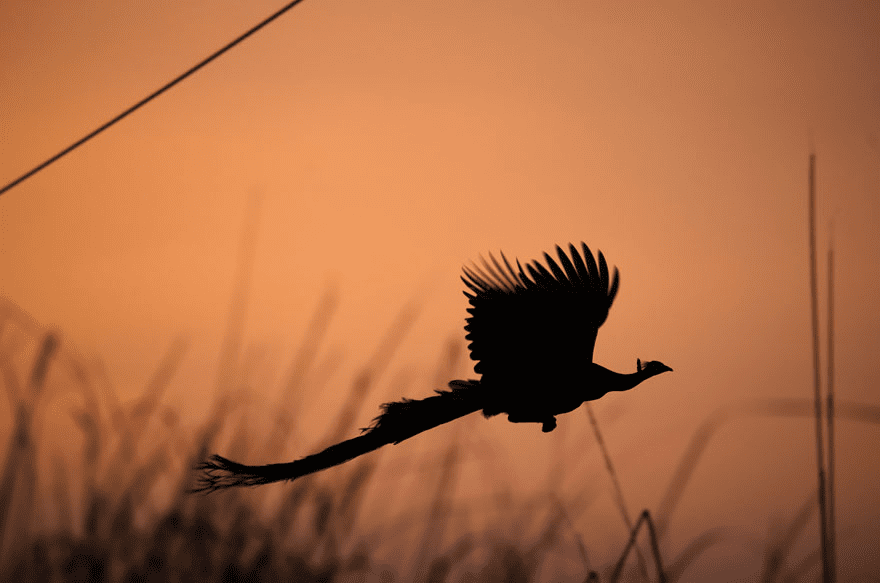 #9