It's common for animals to get hit by cars at night. Even with good headlights, seeing animals in the dark is tough until they're too close to avoid hitting them. So, when you're driving at night, be careful and keep an eye out for animals on the road.
The Finnish government believes that more than 4,000 reindeer die yearly from road accidents. These accidents cause over $18 million in damages annually, and the loss of wildlife is devastating. Various wildlife conservation groups are experimenting with different solutions to prevent these accidents. We have brought you one such solution that promises to save these precious lives. Keep scrolling to learn more.
More info & Photo courtesy: Reindeer Herder's Association
#1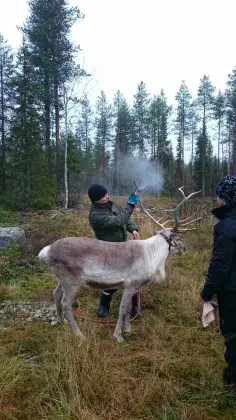 The  Reindeer Herder's Association started an initiative in 2014 to keep reindeer safe. They initially tried to give reflective accessories similar to cyclist's vests, but it didn't work due to practical issues. However, they have recently come up with another more promising plan than the previous ones. This new plan aims to protect the reindeer from accidents.
The group has tested a new reflective paint spray on the antlers of Reindeers, which is working better than their previous attempts. This paint stays on longer and doesn't rub off easily as it did on their bodies.
#2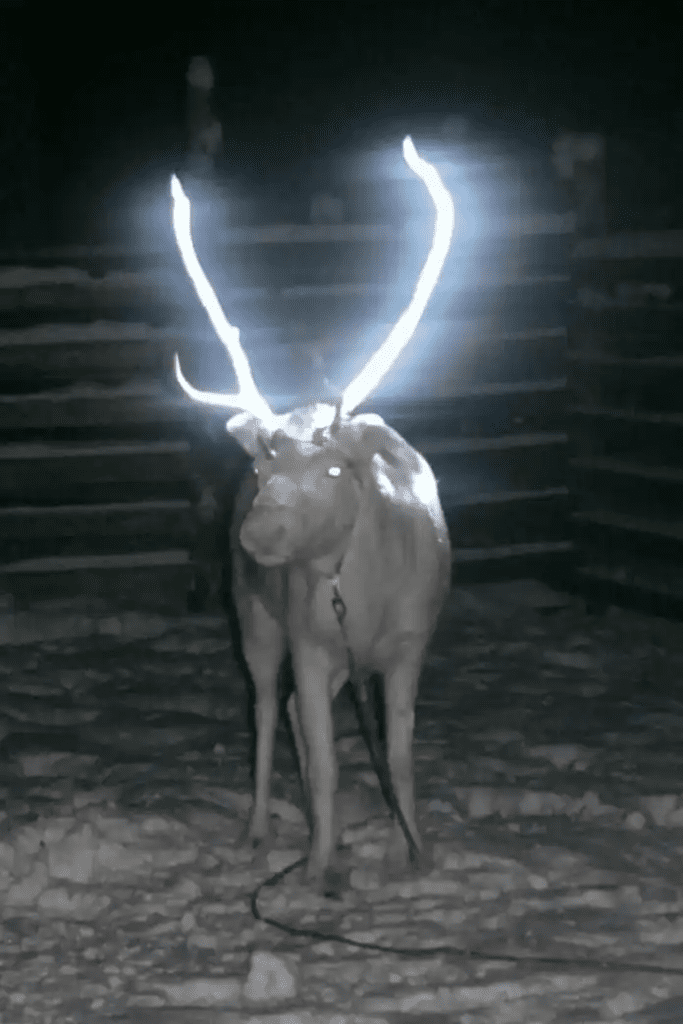 When deer or other animals have antlers, they stick high above their bodies. This makes them easy to see when light shines on them. To help keep these animals safe, people started spraying special reflective paint on their antlers. This paint has been beneficial in saving many animal lives.
There are still problems with paint rubbing off and getting dirty on wildlife conservationist's efforts. They are working hard to find a better solution, but reflective spray paint works best. To learn more, visit their website.
We'd love to hear your ideas and opinions! Please leave a comment in the section provided below. Your input is valuable to us.
#3