If you're unsure who or what to photograph next, why not take pictures of nature? Nature is always available to be photographed, with its bright colors and amazing beauty. It's always ready to be captured in all its glory.
Pham Huy Trung, a talented photographer from Vietnam, has combined nature, culture, and tradition to create a stunning collection of photos called "Lilies Harvest." These pictures showcase the yearly harvest in the Mekong Delta region, where the area floods and the people come together to collect the beautiful lilies.
Trung's creative approach to photography has resulted in breathtaking images that blend the flowers' natural beauty with the harvest's cultural significance. By capturing this moment, Trung has shown the world the beauty and importance of this tradition in Vietnam.
#1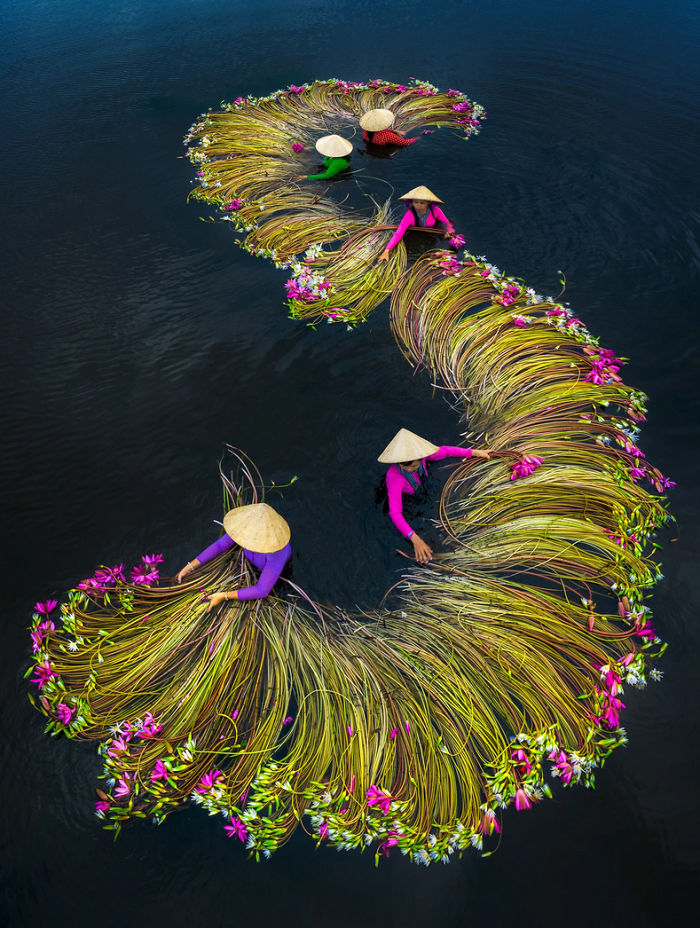 #2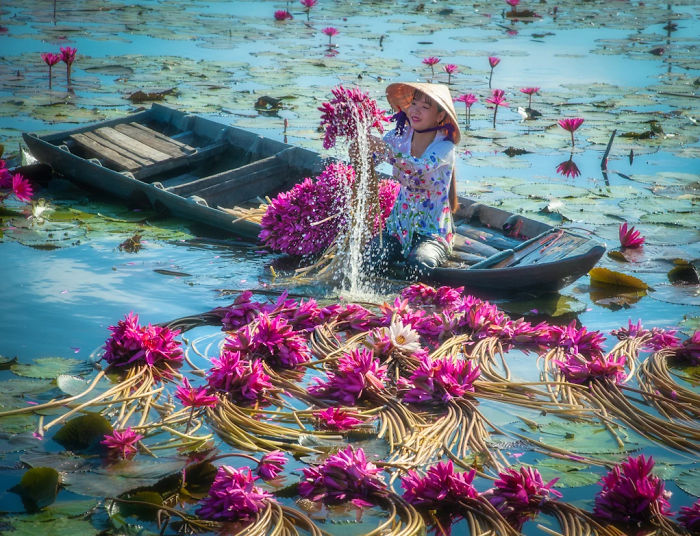 #3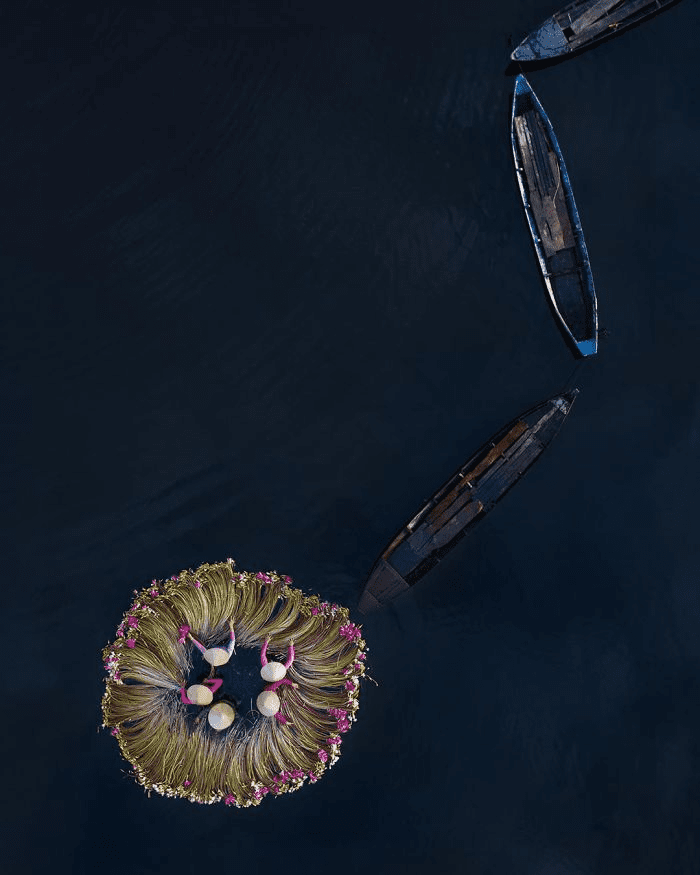 Pham Huy Trung is a talented photographer from Ho Chi Minh who captures the beauty of everyday life and nature through his camera lens. He has an extensive collection of photographs showcasing rural and city landscapes in different colors. Besides his impressive photographic skills, Mr. Trung has also received recognition for his work.
This photographer is talented! His photos have appeared in famous places like National Geographic. Plus, he's won some significant awards, like the Sony World Photo Awards, SkyPixel Photo Contest, and the 35Award. There are even more awards he's won, but these are just a few.
#4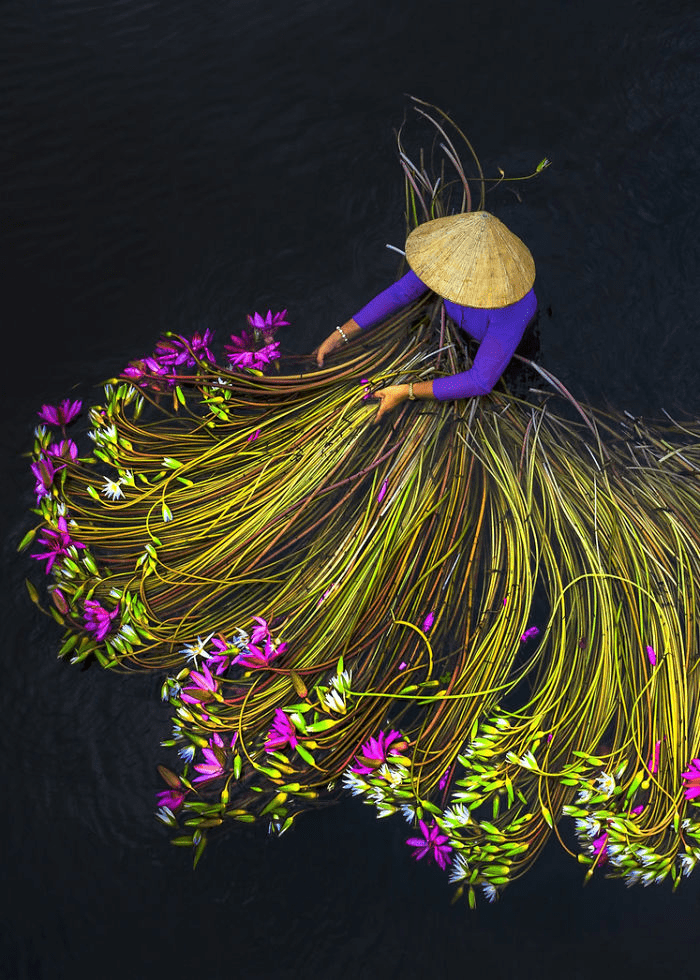 #5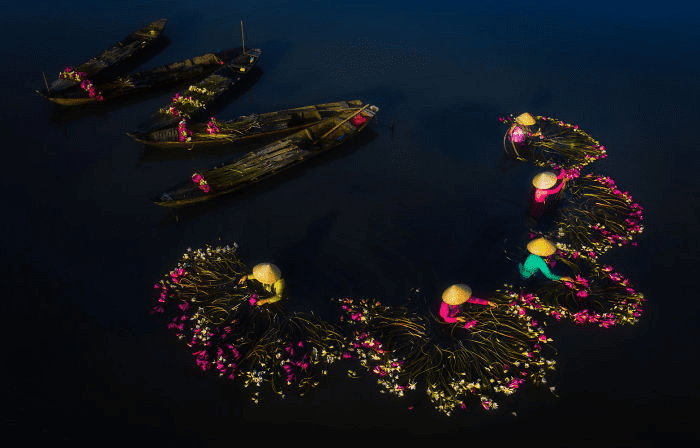 #6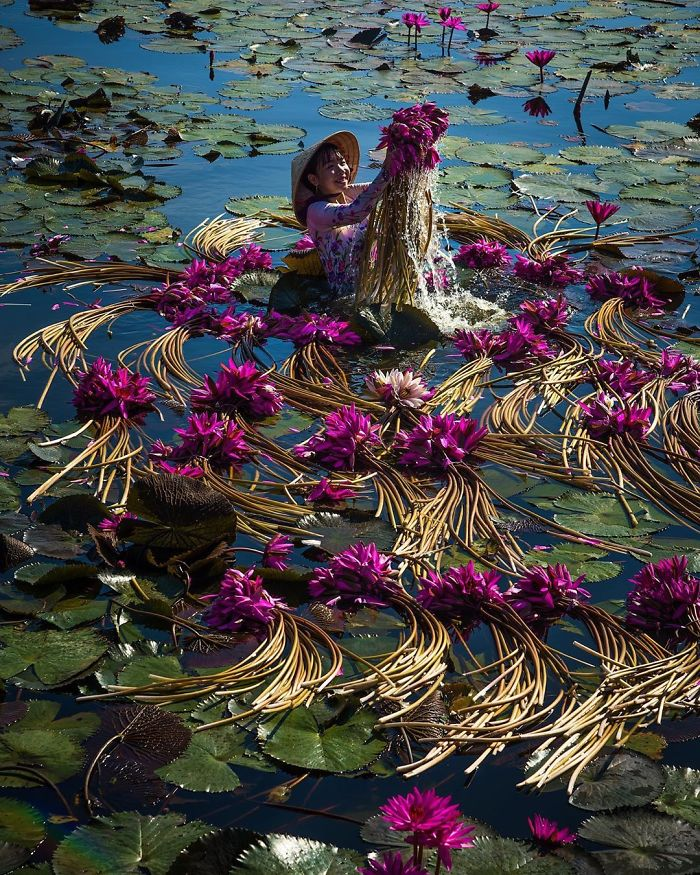 The Lilies Harvest collection showcases pictures of the waterlily harvesting season when the Mekong Delta gets flooded from August to November every year. To explore nature's beauty, you should check out these fantastic photos!
#7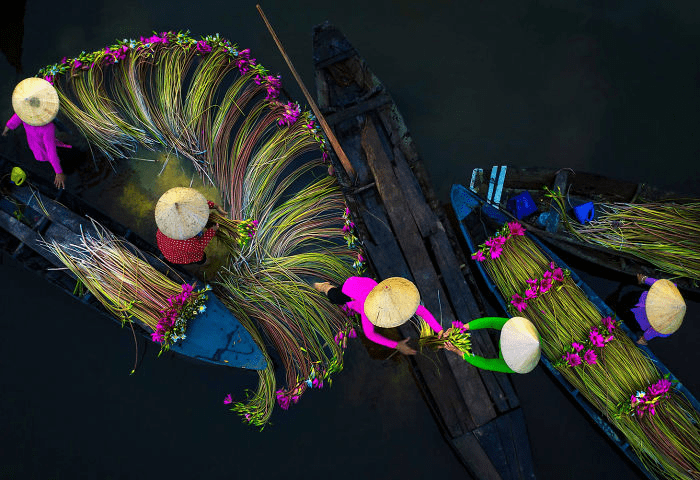 #8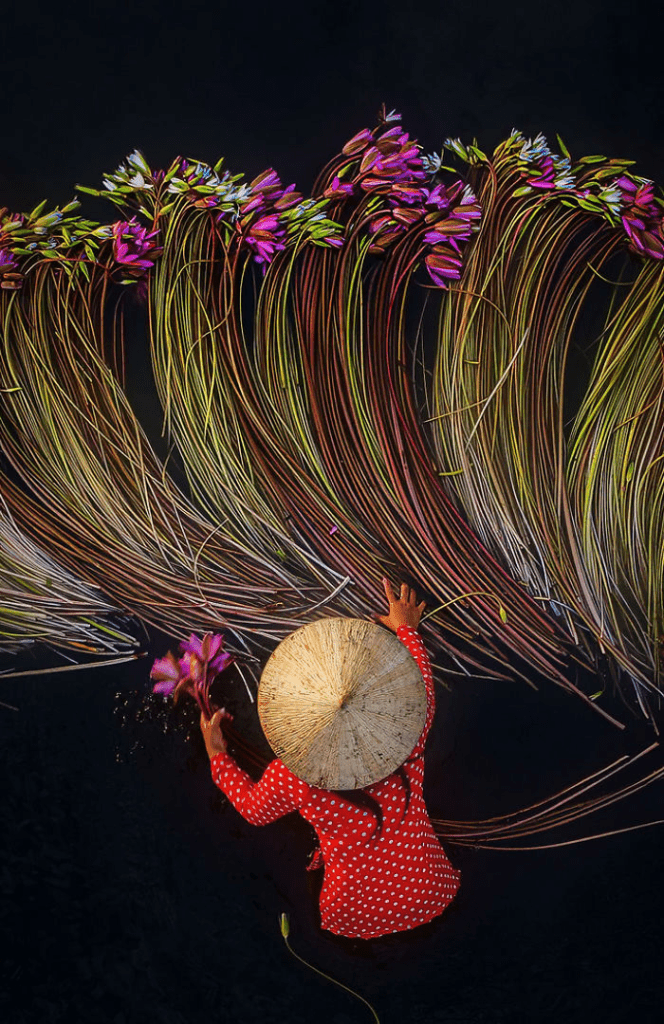 #9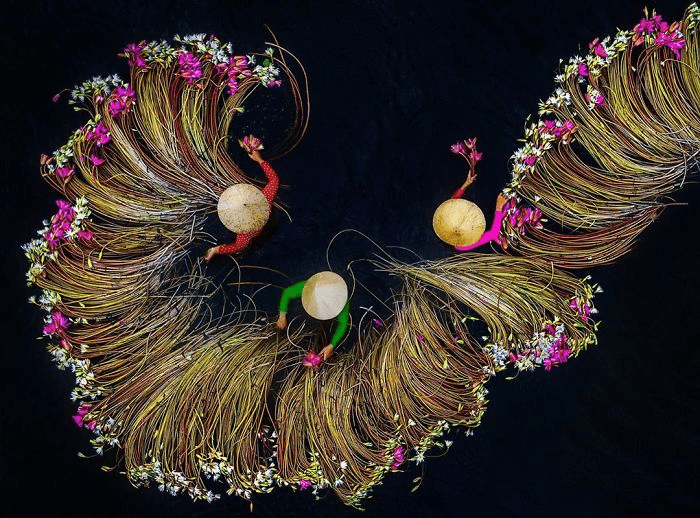 #10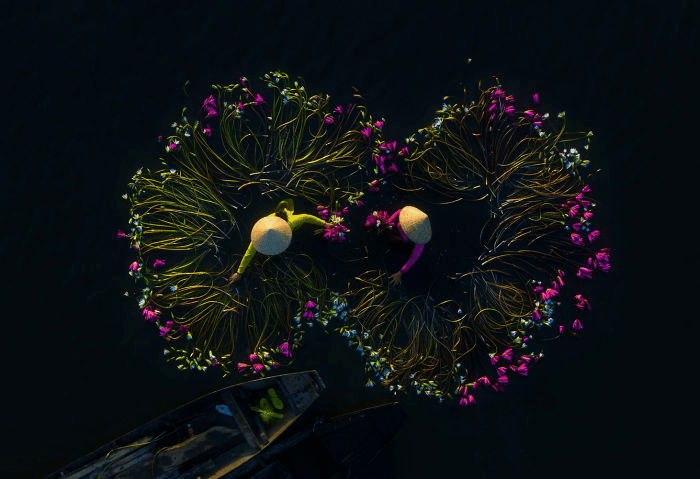 Did you know that lilies can grow and blossom independently without needing special attention from farmers? That's right! These beautiful flowers can flourish in their natural habitat without any assistance. Once fully grown, the farmers who collect them from the water sell them to make some extra money. People buy these lilies for various reasons – some use them as food, while others use them to decorate their homes. It's incredible how these lovely flowers can bring joy to so many people!
#11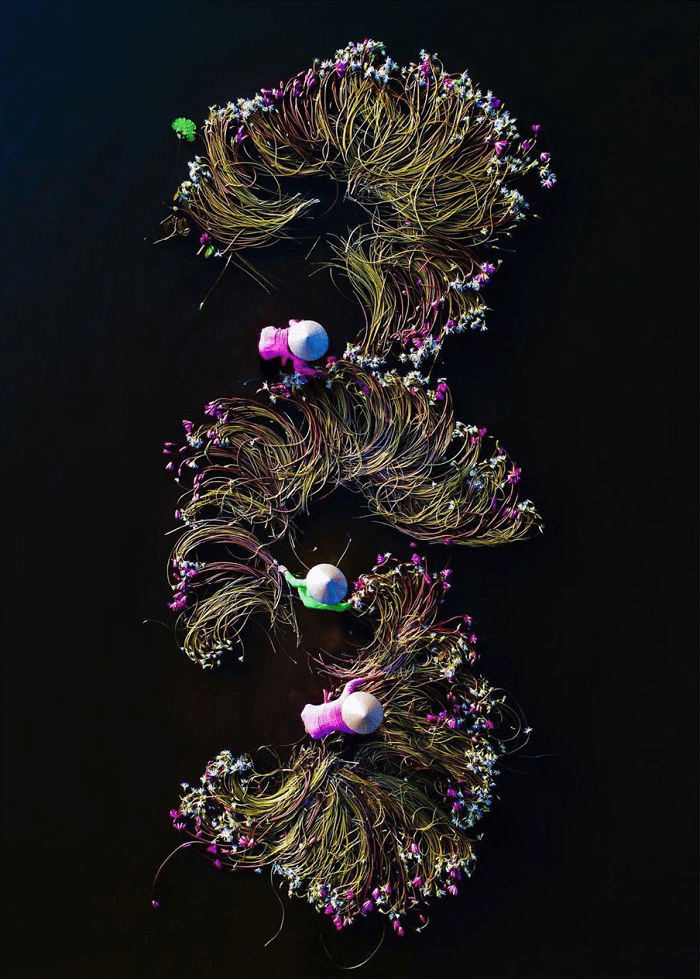 #12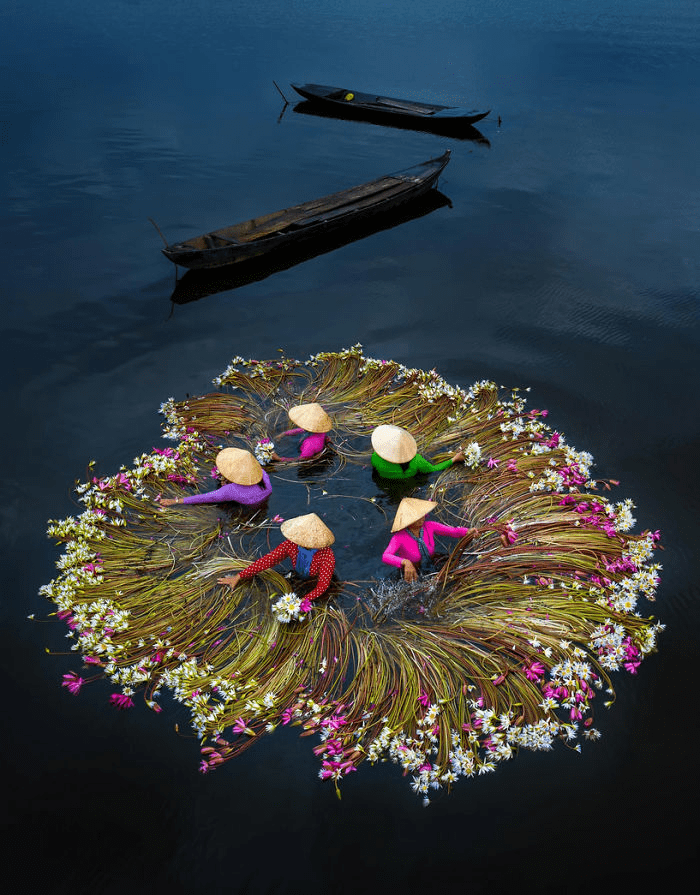 #13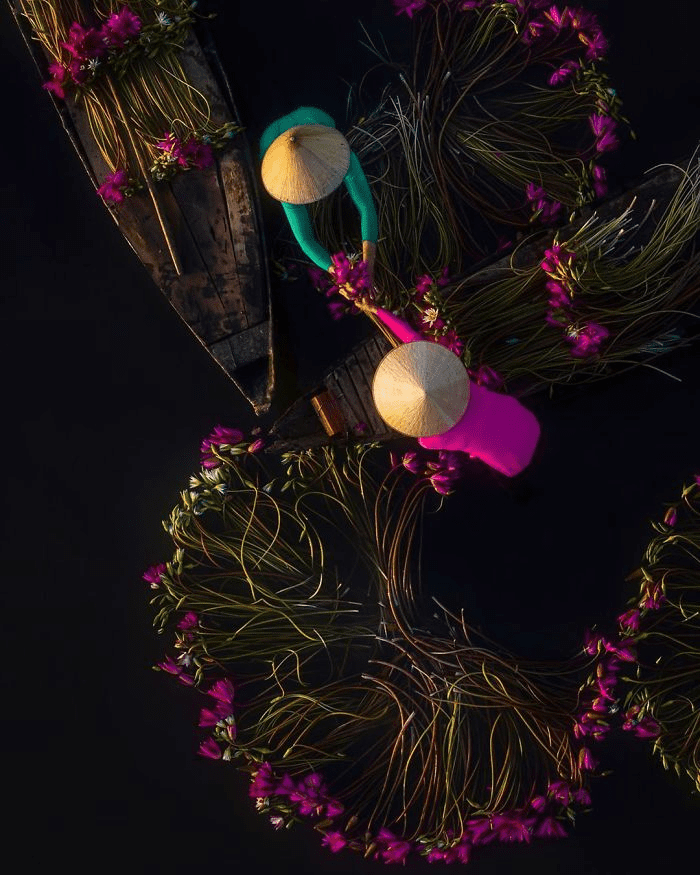 #14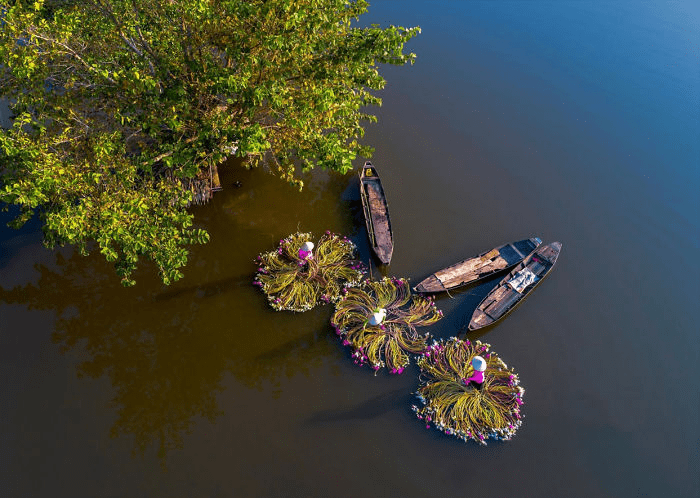 #15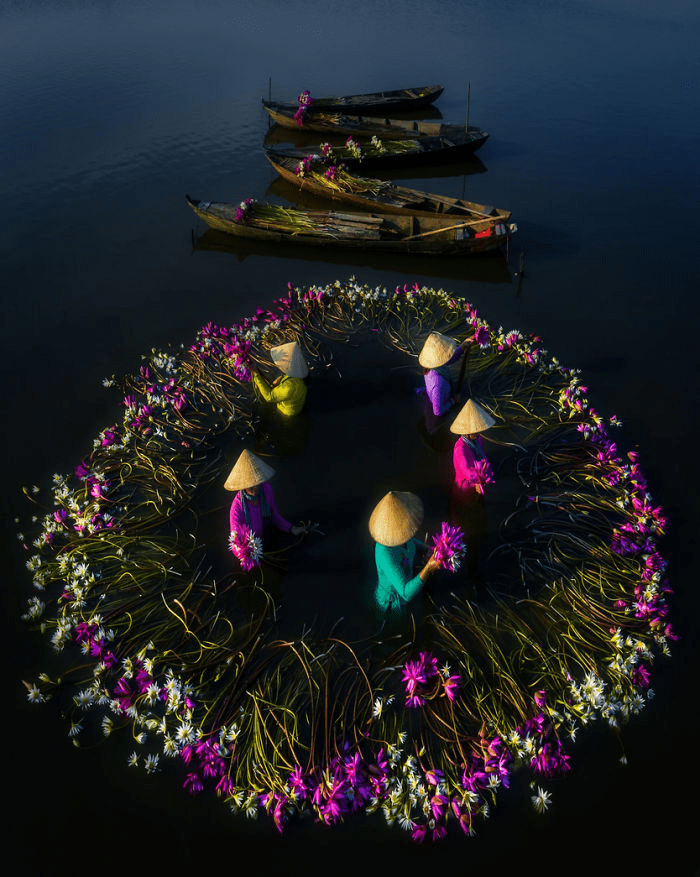 #16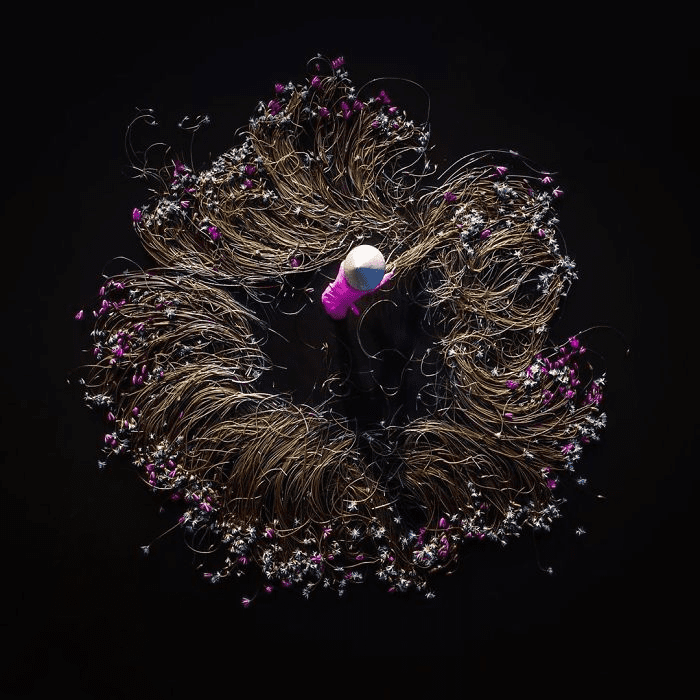 Source Credit Bored Panda