The brown bear is a fitting choice for Russia's national animal. These mighty hunters, with an average weight of nearly 200kg, embody the strength and resilience of the Slavic people. While they typically inhabit sprawling forests and taigas, one of these creatures has a unique lifestyle.
Stepan is a pet bear living in Moscow with his owners, Svetlana and Yuriy Panteleenko. The Panteleenkos rescued him when he was a 3-month-old cub found in a forest by hunters. He was in poor health, so Svetlana and Yuriy took him in as their own. Learn more about this domesticated bear and his life with his loving family.
Stepan, the bear, has turned into an adorable and affectionate companion over the past 23 years. He assists with household chores such as watering plants and enjoys watching TV with his human family. Although some may believe he is dangerous, he is friendly and enjoys socializing with humans. Mrs. Panteleenko attests that Stepan has never bitten anyone.
The Russian bear consumes 25kg of fish, veggies, and eggs daily but stays fit due to his passion for football. In addition, he keeps himself occupied with acting in movies and modeling for photo shoots.
More info: medvedstepan.ru (h/t: dailymail)
This Couple Adopts Orphaned Cub Stepan at 3 Months Old.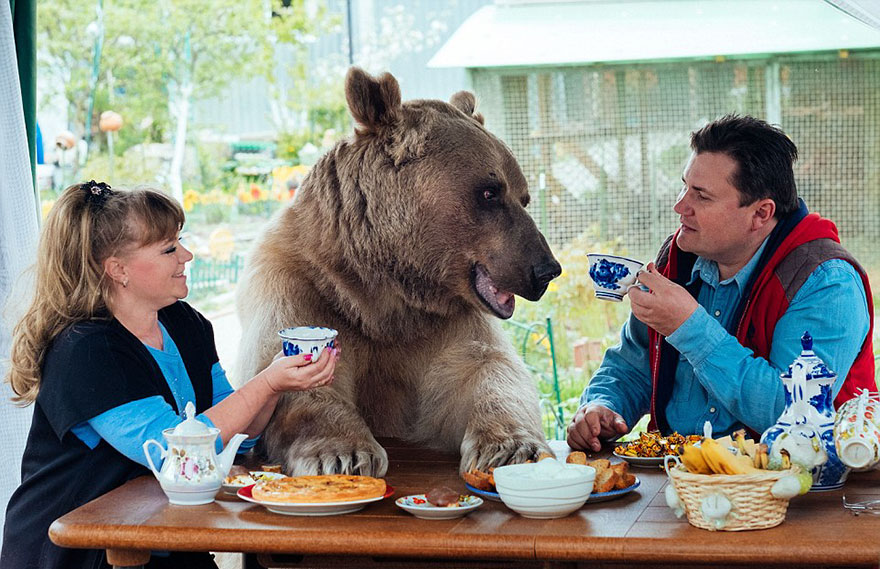 He was found by hunters in a forest, very weak and lonely.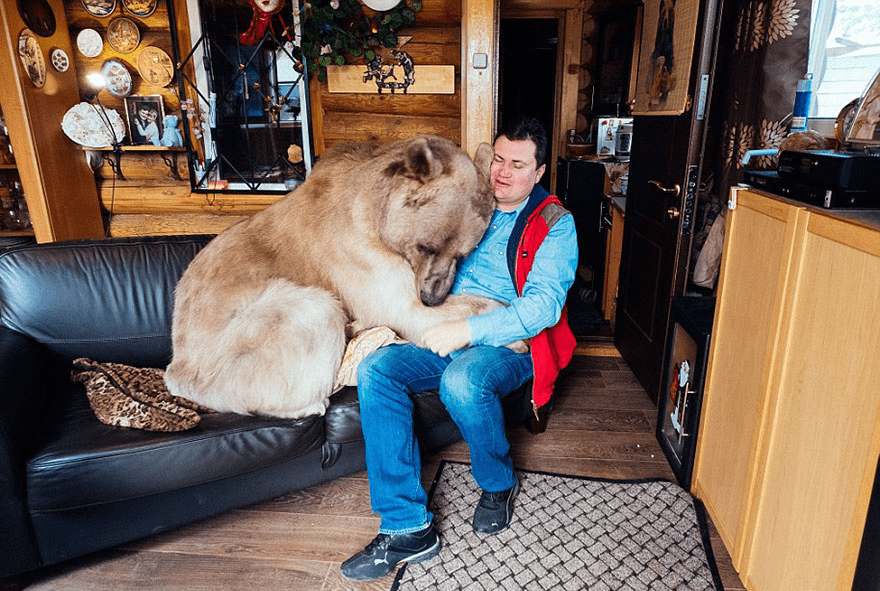 Svetlana and Yuriy nurse the bear back to health.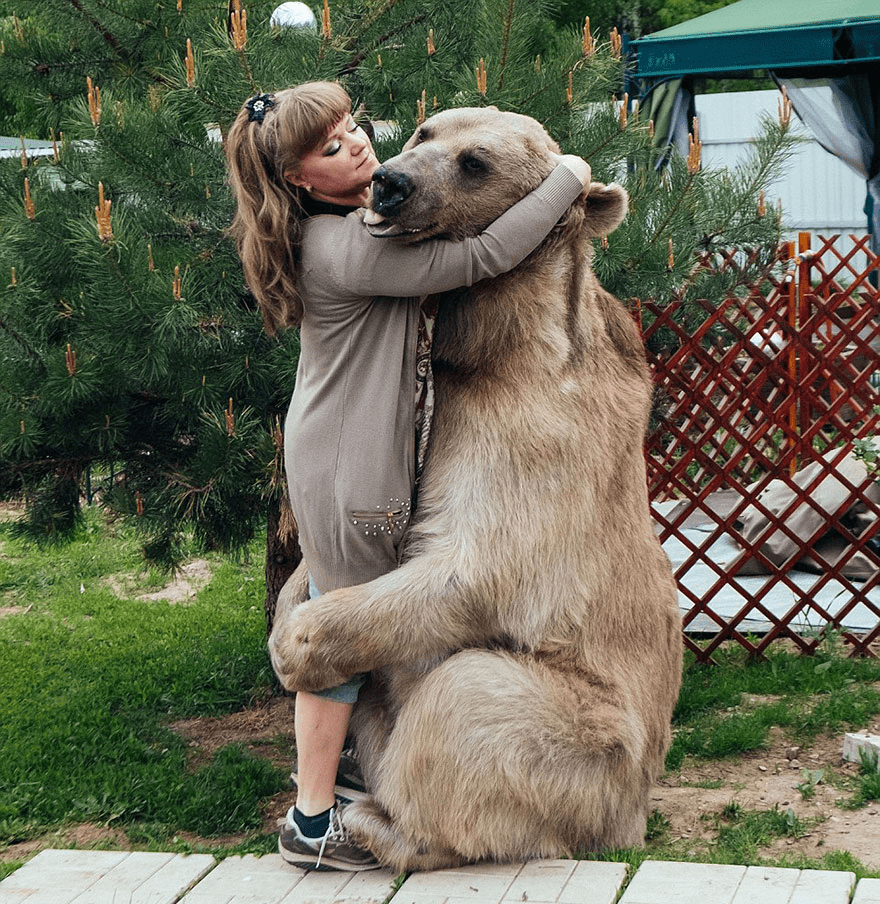 Now he's young.
He is friendly and enjoys socializing with humans.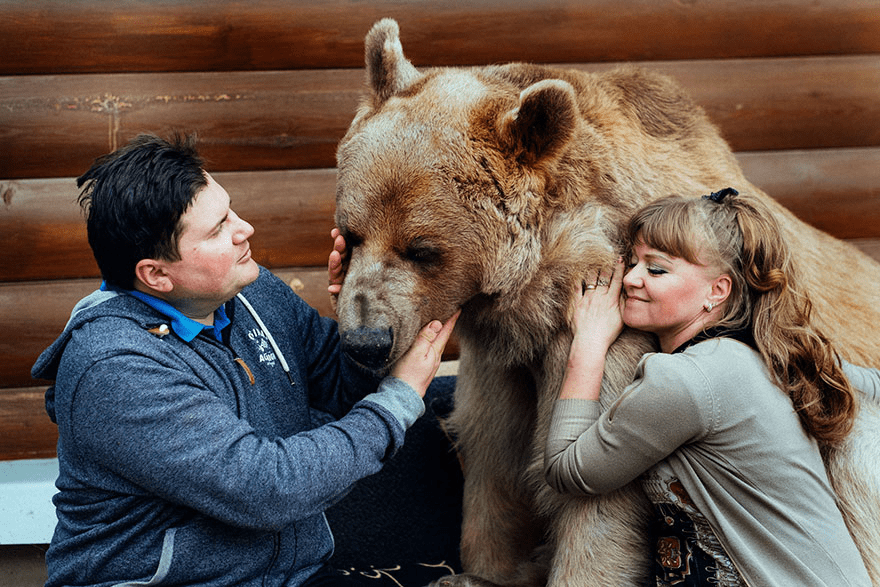 He is not aggressive at all.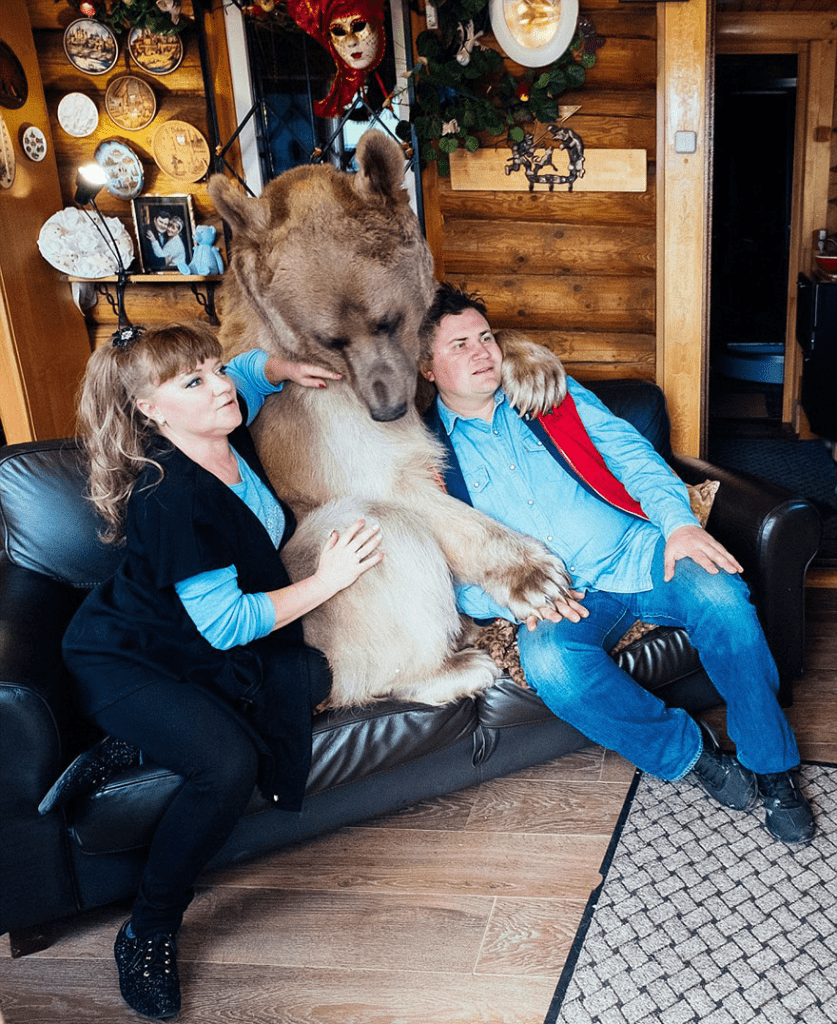 Stepan has never bitten anyone.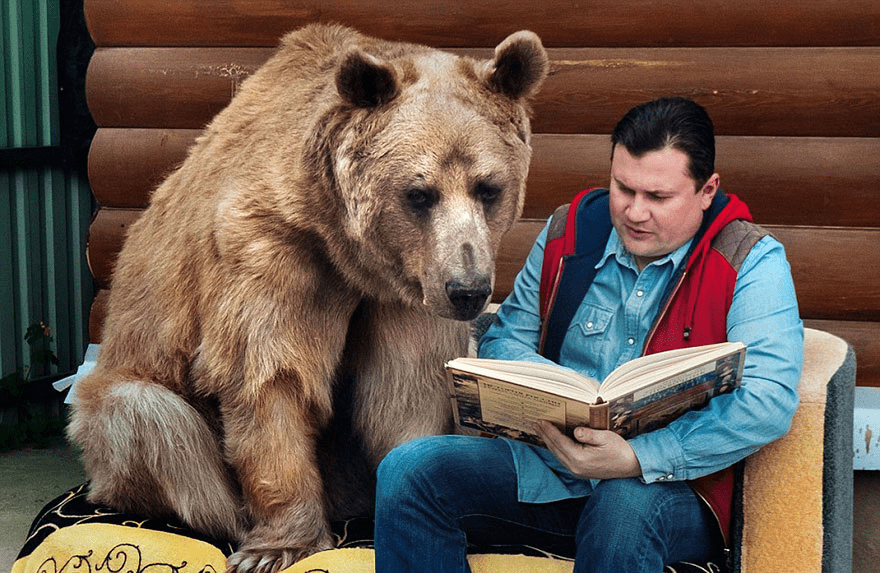 He does enjoy his meal.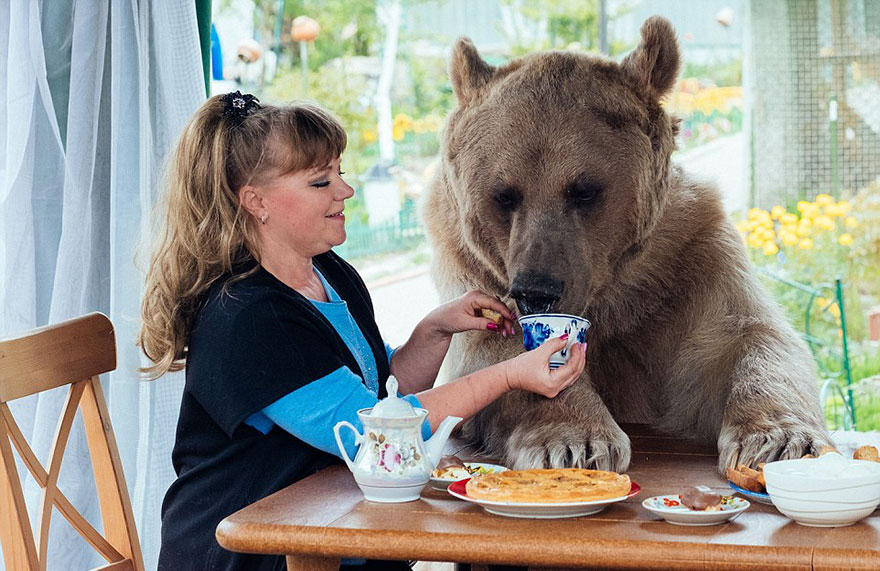 Enjoys watching TV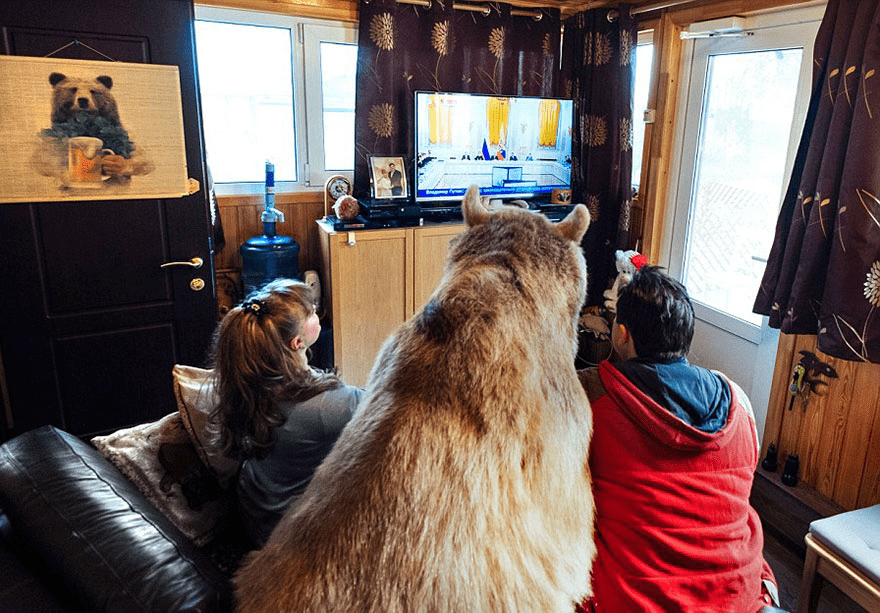 Gardening: His Ultimate Passion and Favorite Hobby.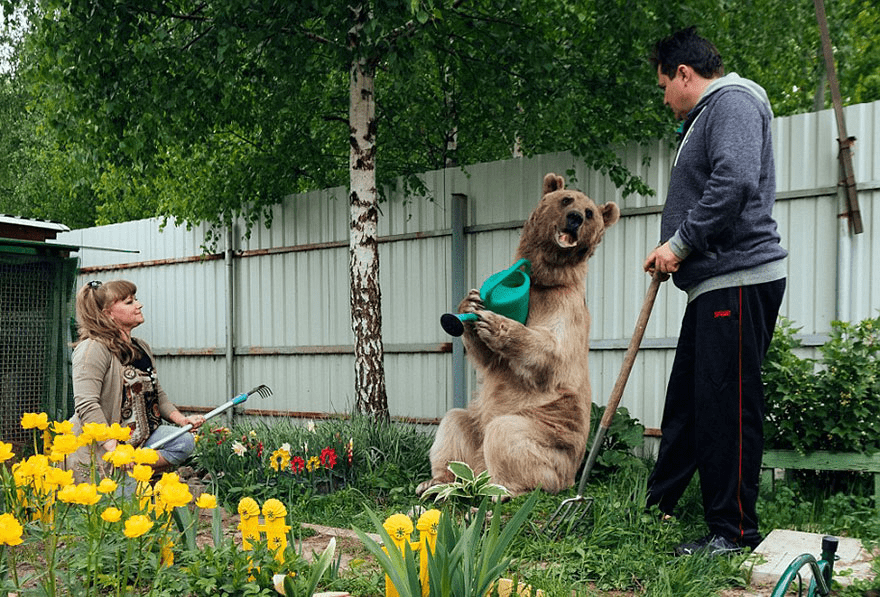 Source Credit Bored Panda