When we think of fluffy cute animals, we may envision a kitty, a fox, or even a panda. There is, however, a breed of fluffy cows whose babies are as adorable and heartwarming as the above-mentioned adorable creatures.
Highland cattle are the cutest cows ever. The luxurious coats of this Scottish long-haired cow breed set it apart from the rest. The fine double fur is made up of an oily outer layer that is the longest of any cattle breed and a downy undercoat. This trait makes Highland cows ideal for Scottland's harsh weather conditions, which include heavy rains and strong winds. It also implies that Scottish Highland baby cows are the cutest moos ever. Hot Flav has compiled a list of these irresistible fluffy calves that will make you want to cow-ddle. Scroll down to see the photos and vote for your favorites!
#1 Adorable And Proud Calf from the Highlands.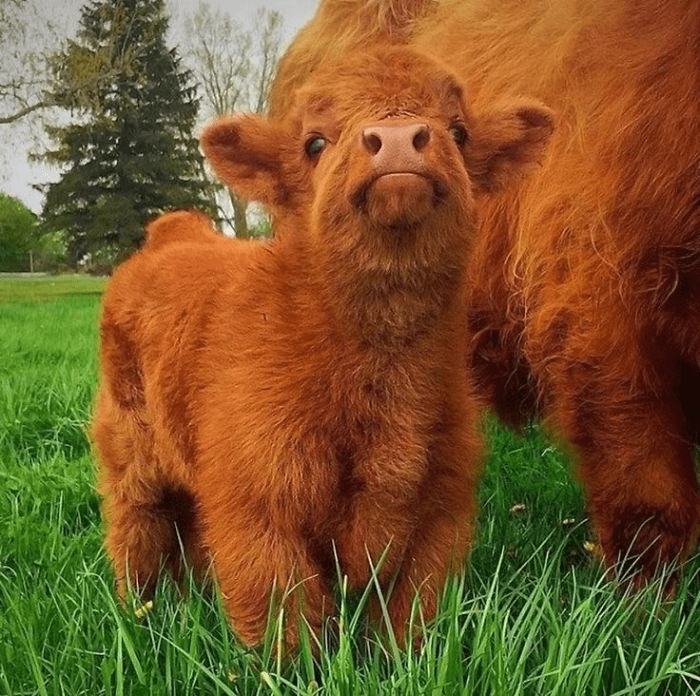 #2 Highland calf dozing off.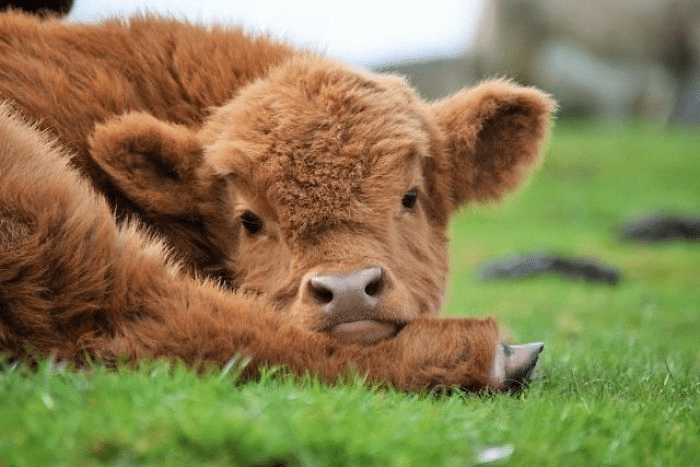 #3 Fluffy Grey Cloud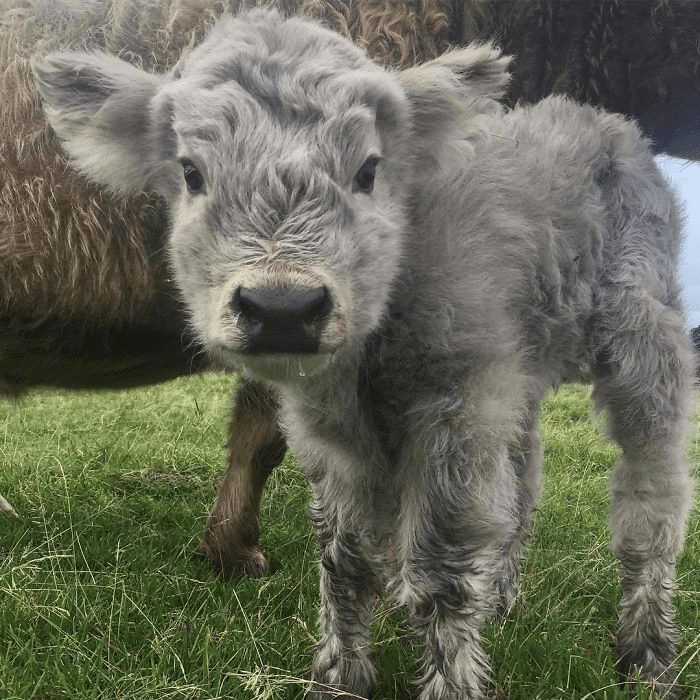 #4 Fluffy Blep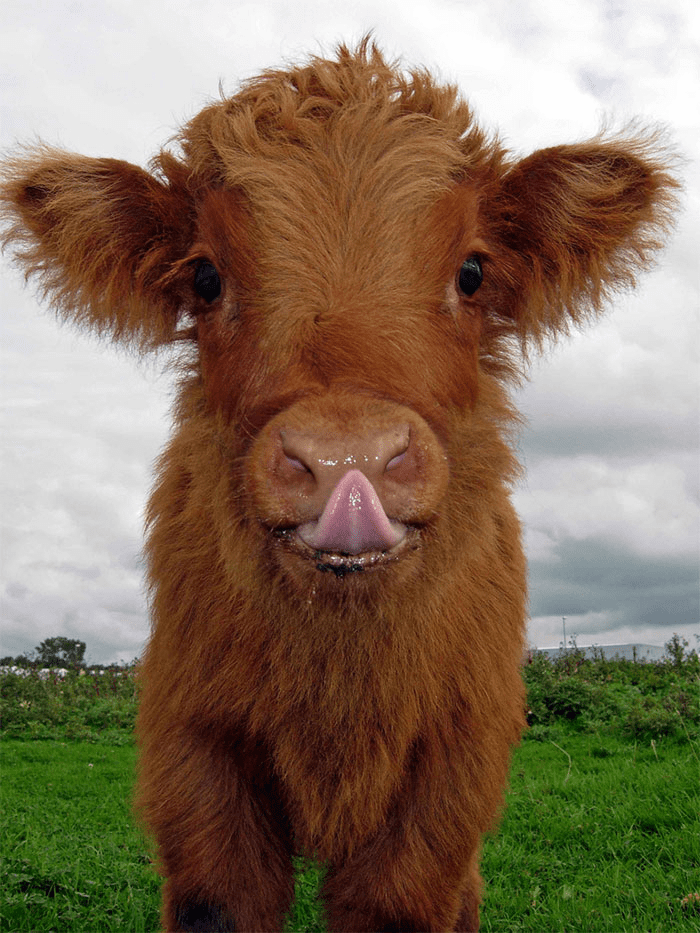 #5 Calf who enjoys himself.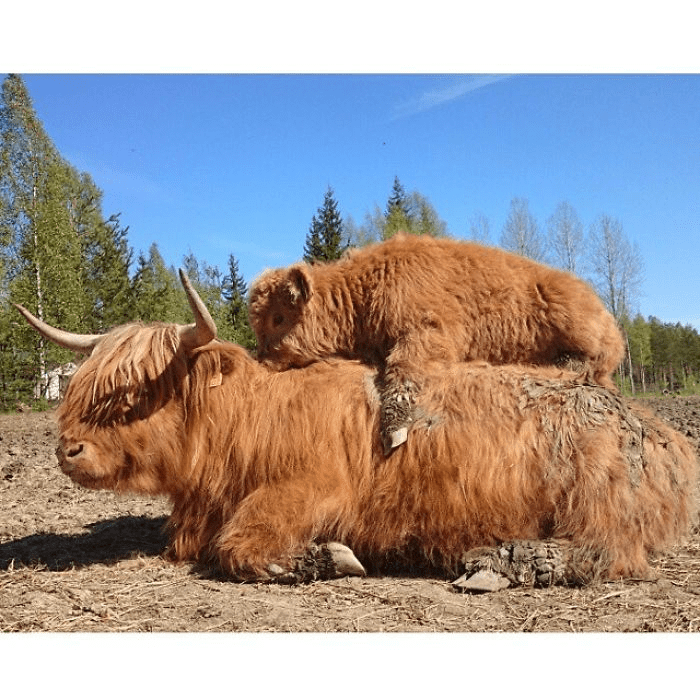 #6 Winter's Pleasures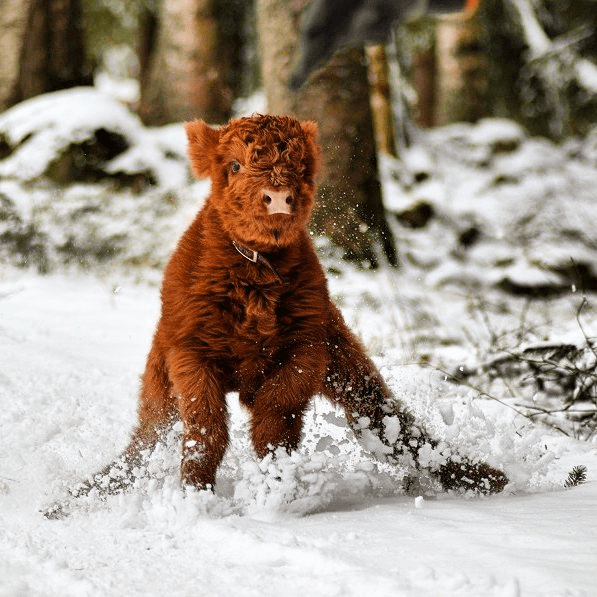 #7 Baby Highland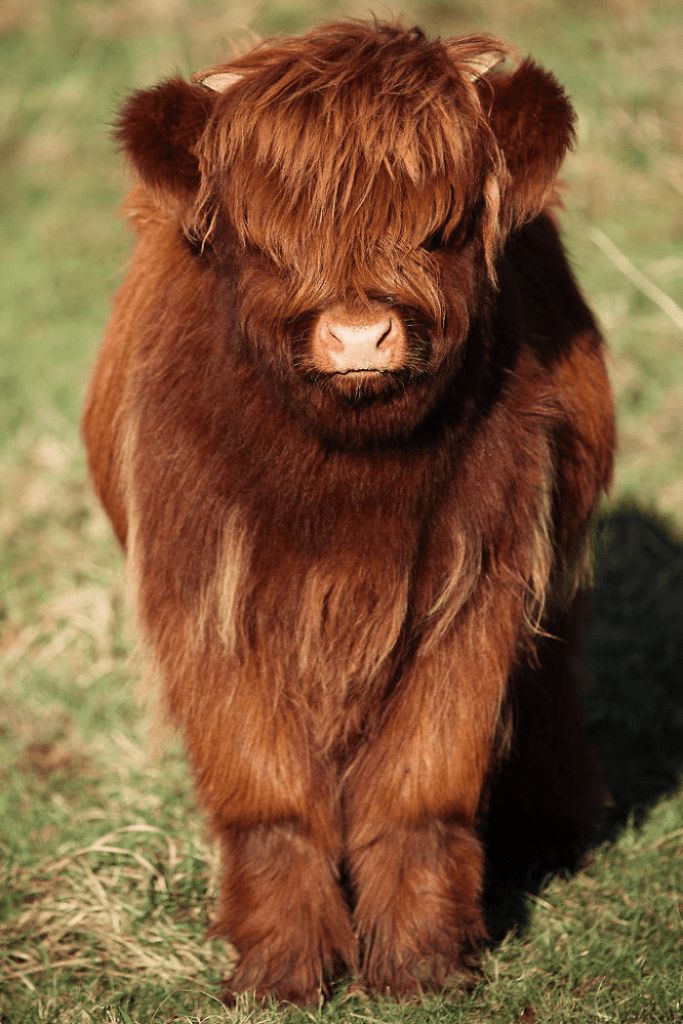 #8 Fluff in the air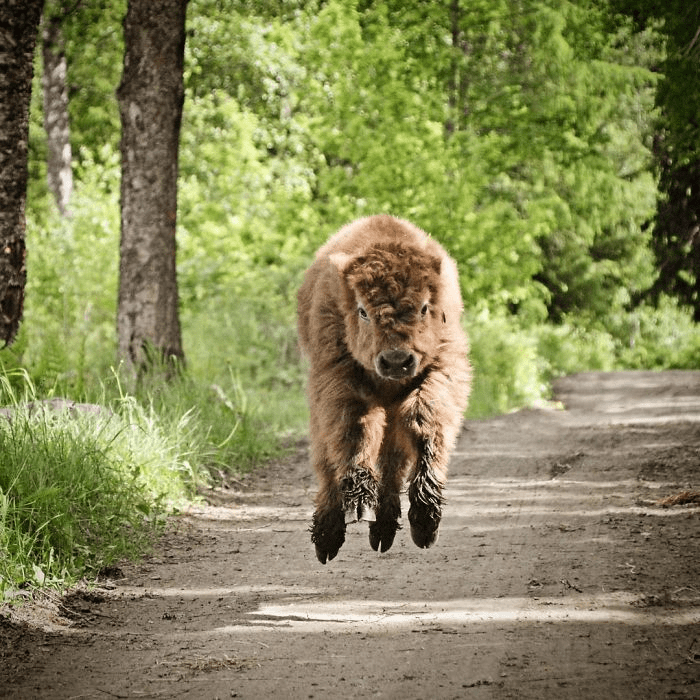 #9 Mom And Calf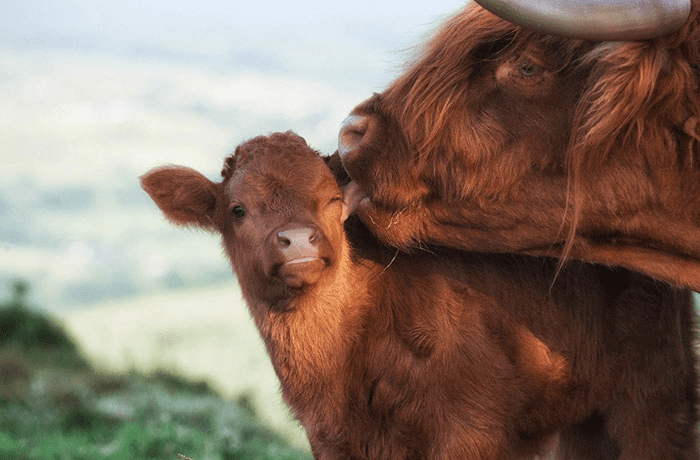 #10 Cuddled in the hay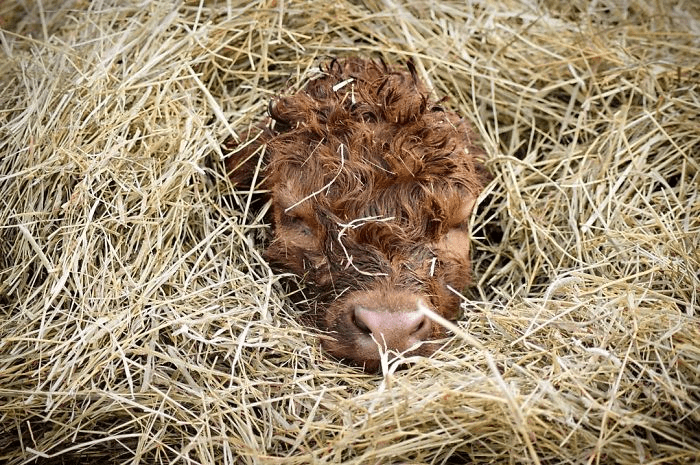 #11 Gentle Touch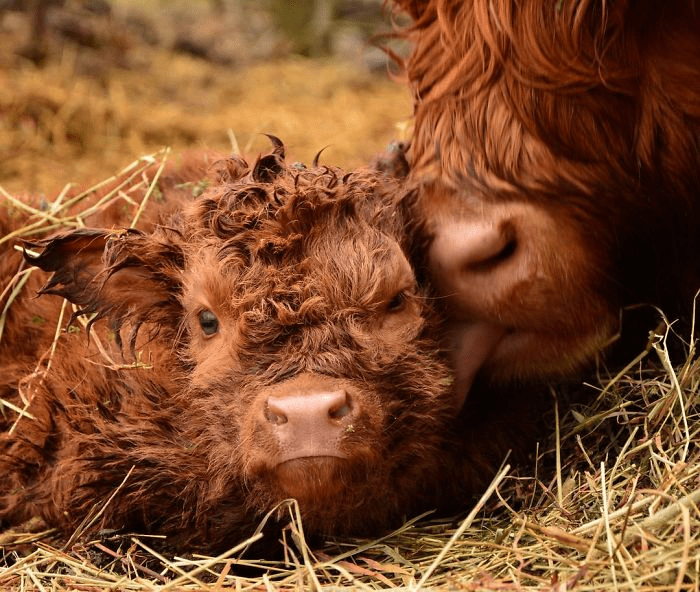 #12 Fluffy And Cute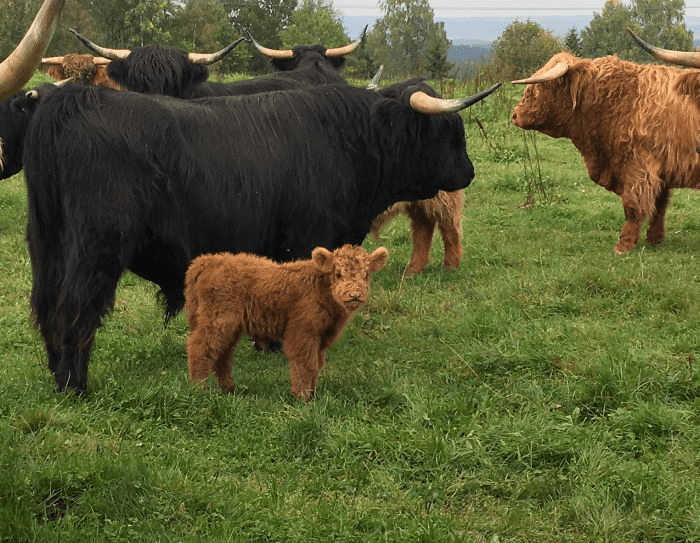 #13 Highland, your baby.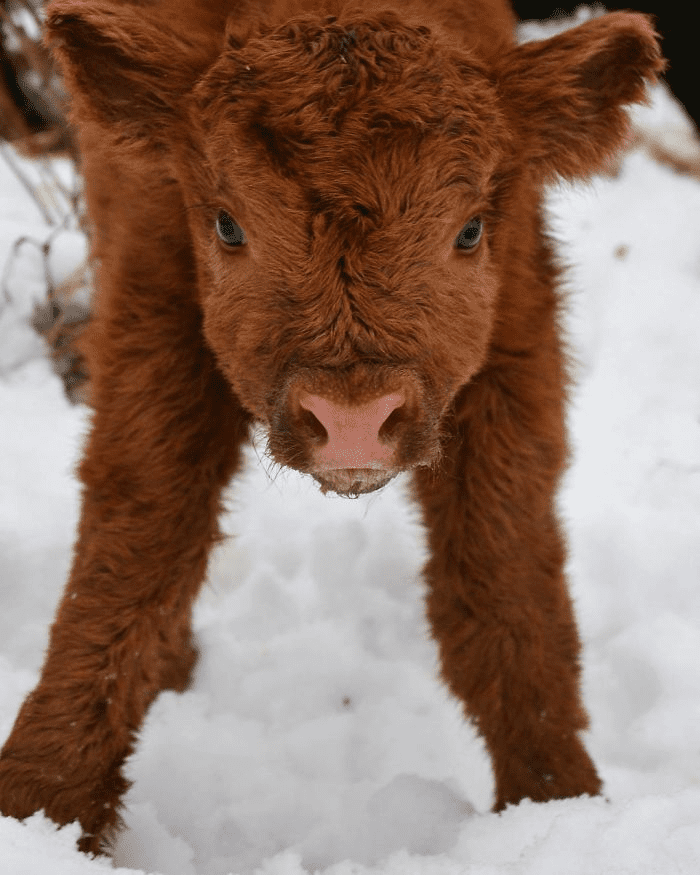 #14 Baby Cow is adorable.
#15 Mom And Calf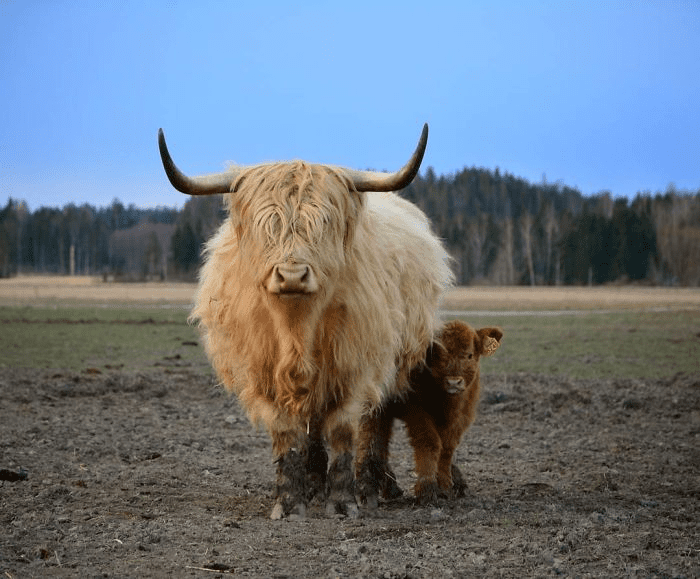 #16 Tiny Cute Baby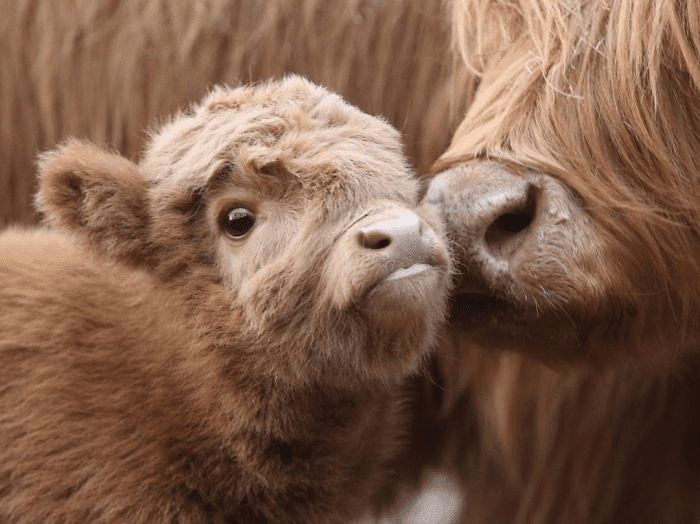 #17 Big Fluff and Little Fluff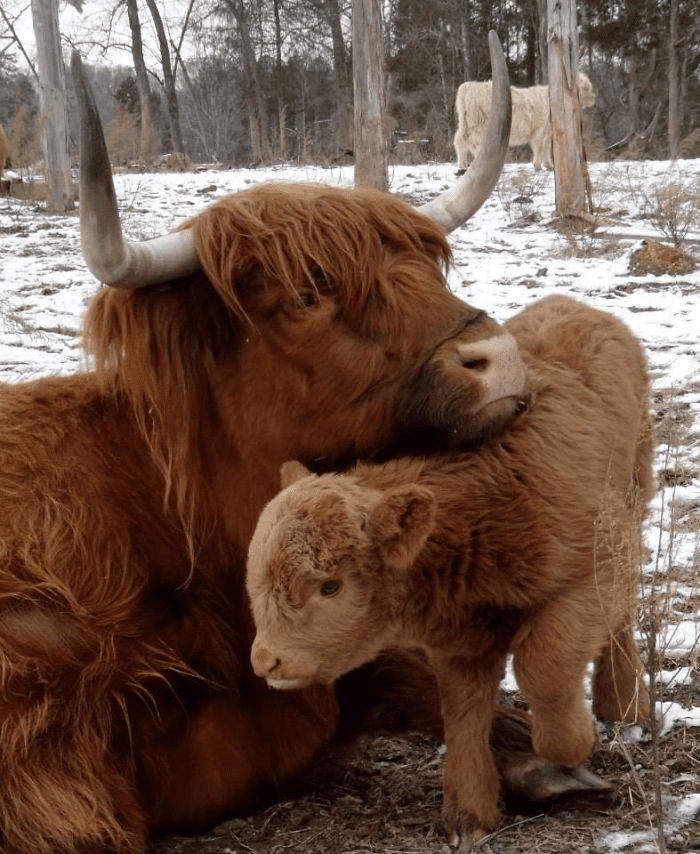 #18 But Mooooom