24-year-old Bear 399, a grizzly bear from Grand Teton National Park in Wyoming, has recently given birth to four cubs, which is unusual for bears as they usually have only two or three cubs. Despite being older, Bear 399 has become famous and even has her own social media account due to this rare event.
#1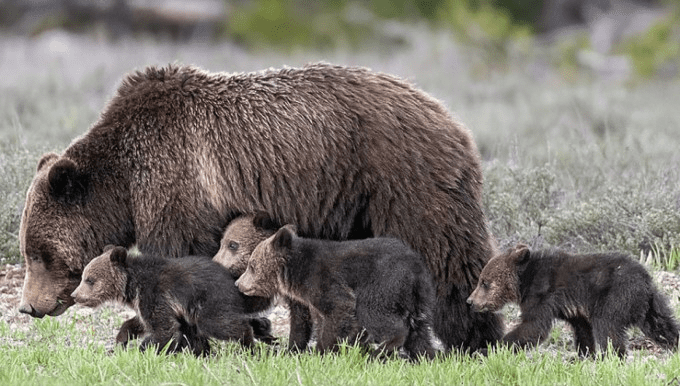 A well-known grizzly bear named Bear 399, famous for showing her cubs to tourists at the roadside in Grand Teton National Park, Wyoming, has given birth to her 17th baby despite being one of the oldest grizzlies living outside of a zoo. In the wild, grizzly bear mothers usually do not live past 26 years, but at 24 years old, Bear 399 has just produced a new litter of four cubs, which is extremely rare as bears usually have only two or three cubs on average.
#2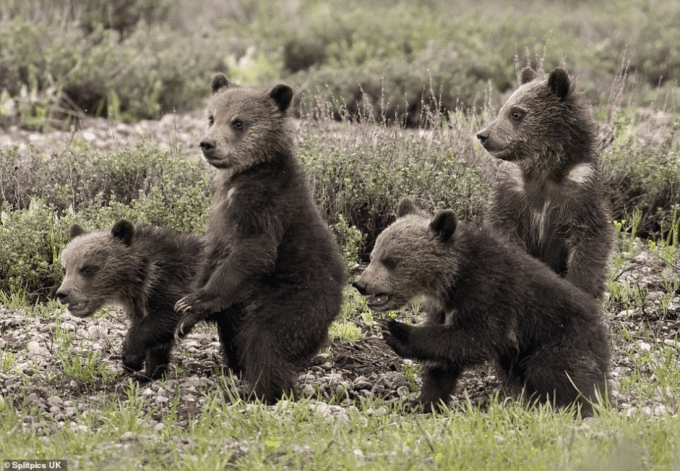 Grizzly 399, the famous brown bear mom, is known worldwide and has her own Facebook and Twitter accounts. She's famous in Wyoming's Grand Teton National Park for being seen with her family near roadsides. Experts believe she learned to use roads and tourist areas to avoid male bears that can harm her cubs. This strategy has made her one of the most successful known grizzly bear parents in history. These cute photos show that 399's latest cubs are thriving and will likely become new national park members. Grand Teton and Yellowstone National Park, which is nearby, are home to about 750 grizzly bears.
#3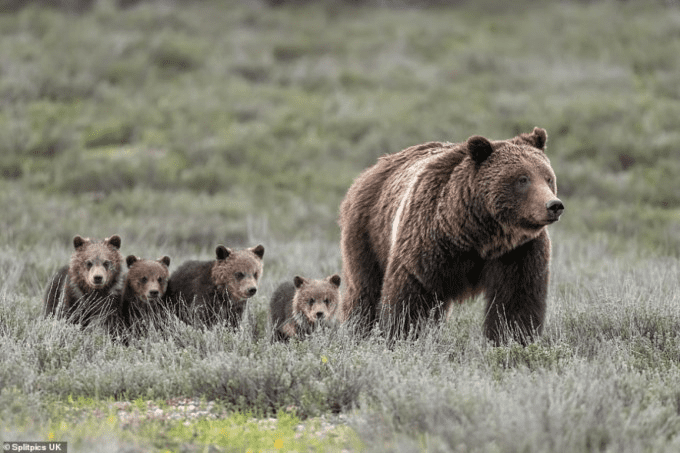 #4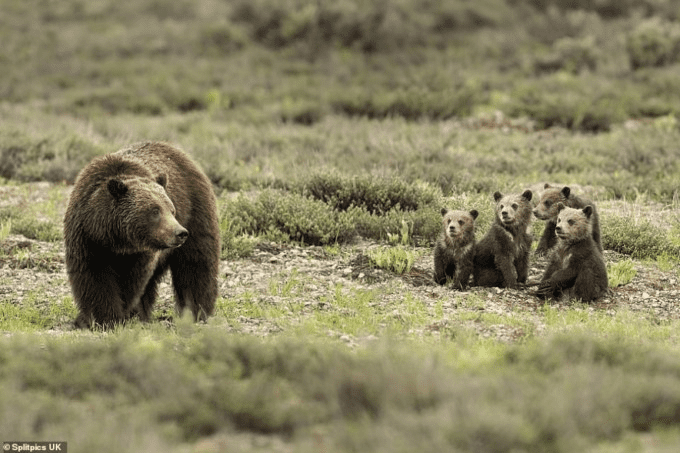 Kate and Adam Rice, a talented photography duo, captured breathtaking images of a bear mom with her four new cubs. Adam, a photographer at the park, was amazed by sight, as it is extremely rare for a bear to have four cubs, especially at an advanced age. Kate shared that she and Adam had developed a deep love for bears through their work. Despite Bear 399's affinity for areas near people, she is still a wild bear and should not be approached, especially when she is with her cubs.
#5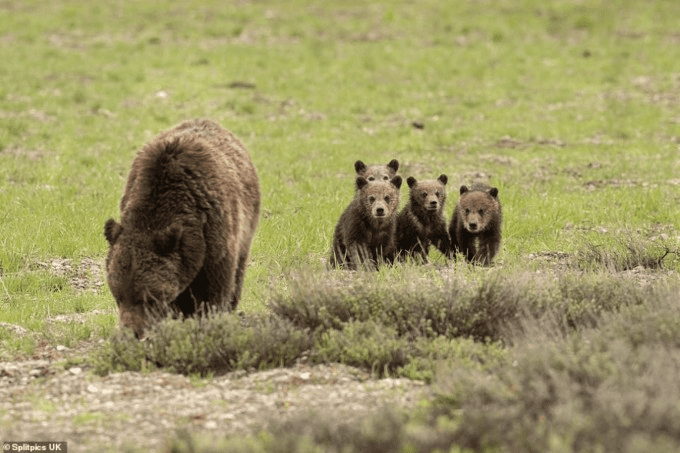 If you're lucky, you might glimpse a wild bear grazing in meadows near the road in national parks. Female bears often raise their cubs near the roadside to protect them from male grizzlies. Kate and Adam live in their own van home and are initially from Minnesota and stay close to the animals and parks they love.
#6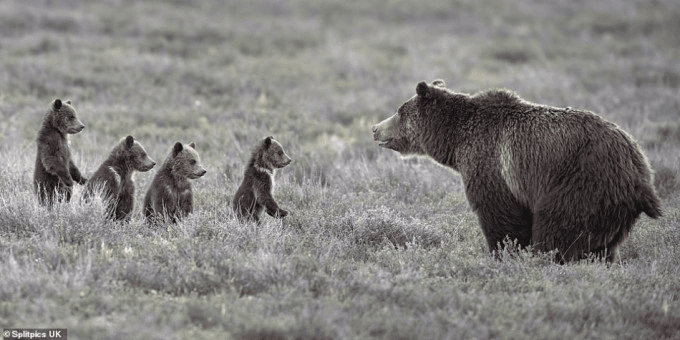 We got interested in bears after we saw a grizzly bear up close for the first time. We were taking pictures of marmots when we suddenly noticed a big male grizzly bear walking right by us without a care. Kate said, "We first got into wildlife photography in northern Minnesota." For our honeymoon, we went on a road trip to Yellowstone and fell in love with the Western United States. Since then, we've regularly visited Yellowstone and Grand Teton National Parks for more photography trips.
#7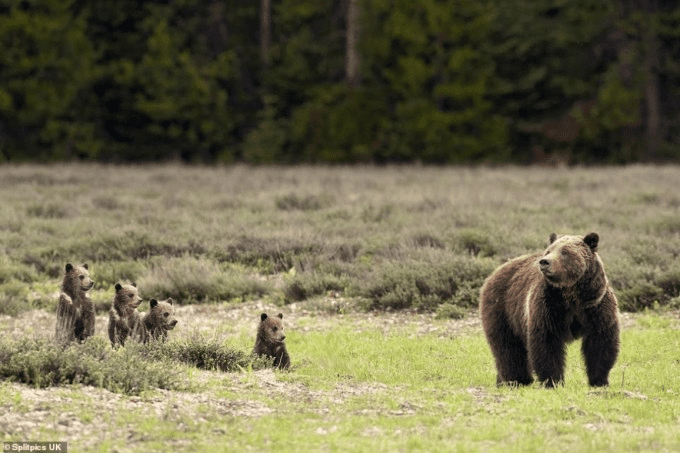 "We were amazed by the huge animal, realizing we were no longer at the top of the food chain. Hiking in the bear country was an unforgettable experience that made us hyper-aware and always looking around. Our first encounter with Grizzly Bear 399, born in 1996 and first tagged by researchers in 2001, fascinated us. In 2011, 399 and her five-year-old daughter, 610, made headlines when they raised their cubs in the same area. What surprised experts was that 610 adopted one of 399's cubs and successfully raised it to adulthood, which is believed to be the first recorded behavior of its kind."