The shot is real, and the truth behind it seems a little more ominous, even though it appears to be an incredible animal recreation of Jasmine's magic carpet trip from the Disney classic Aladdin. These images of a woodpecker and a young weasel struggling for their lives over Hornchurch Country Park were captured by East London hobbyist photographer Martin Le-May.
Le-May states that he was enjoying a walk in the park with his wife when they first overheard it, and then the incredible drama unfolded. They saw the bird had a little mammal on its back as it flew directly over them, and that's when he captured these images.
Weasels enjoy raiding nests, but it appears that this one went for the woodpecker itself. Anyhow, It seems that he has to accept defeat. In Le- May's "The woodpecker left with its life. The weasel just disappeared into the long grass, hungry."
More info: businessinsider
What at first might seem like a magical woodpecker ride.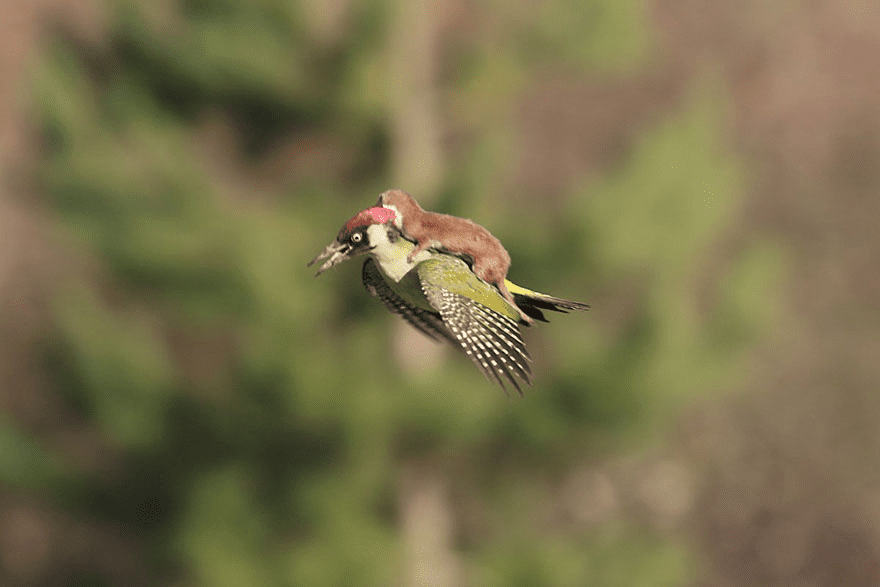 was actually a dirty and terrifying battle for survival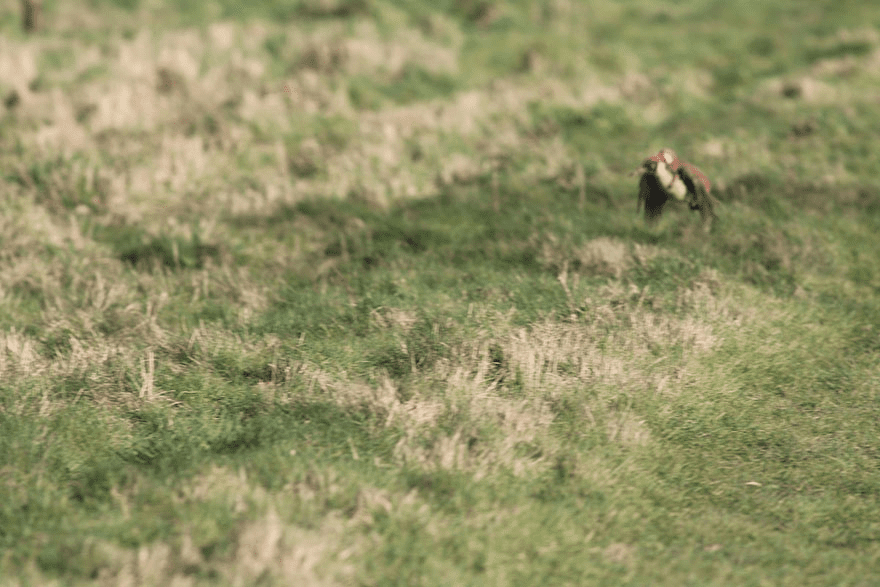 After the woodpecker landed, they fought and then the weasel fled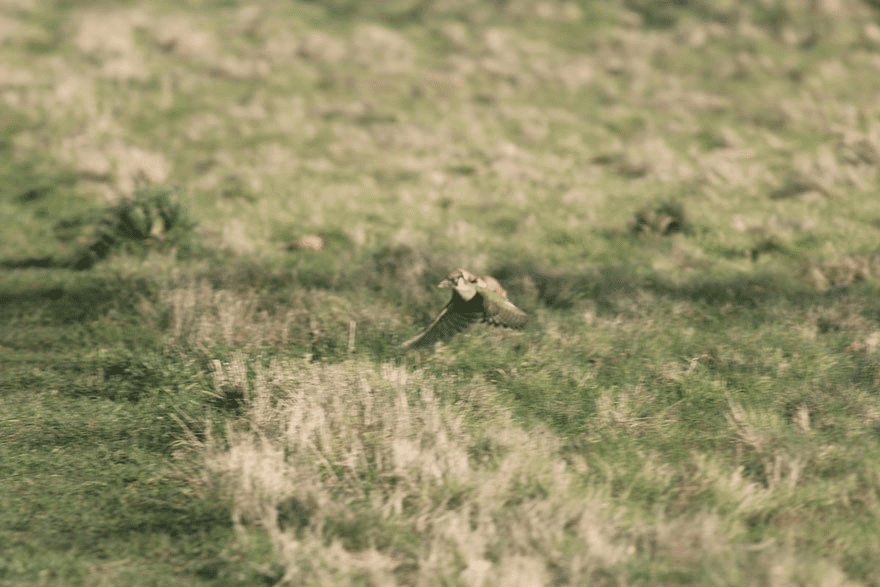 "The woodpecker left with its life. The weasel just disappeared into the long grass, hungry"
Source Credit Bored Panda