The amazing find of a tiny praying mantis preserved in time within a transparent amber specimen! The intriguing species is depicted in this piece of amber, discovered in the Dominican Republic. The priceless object, which stands a little over one inch tall, was sold through Heritage Auctions in 2016 for $6,000.
This magnificent piece of amber offers a unique chance to see the little praying mantis' detailed intricacies in its natural setting. This object is a wonderful illustration of the priceless discoveries that may be made in the Dominican Republic, which is well-known for its distinctive amber deposits.
The mantis is one of the fascinating insects in the world because of its lengthy body and strong front legs. This object provides a fantastic look.
#1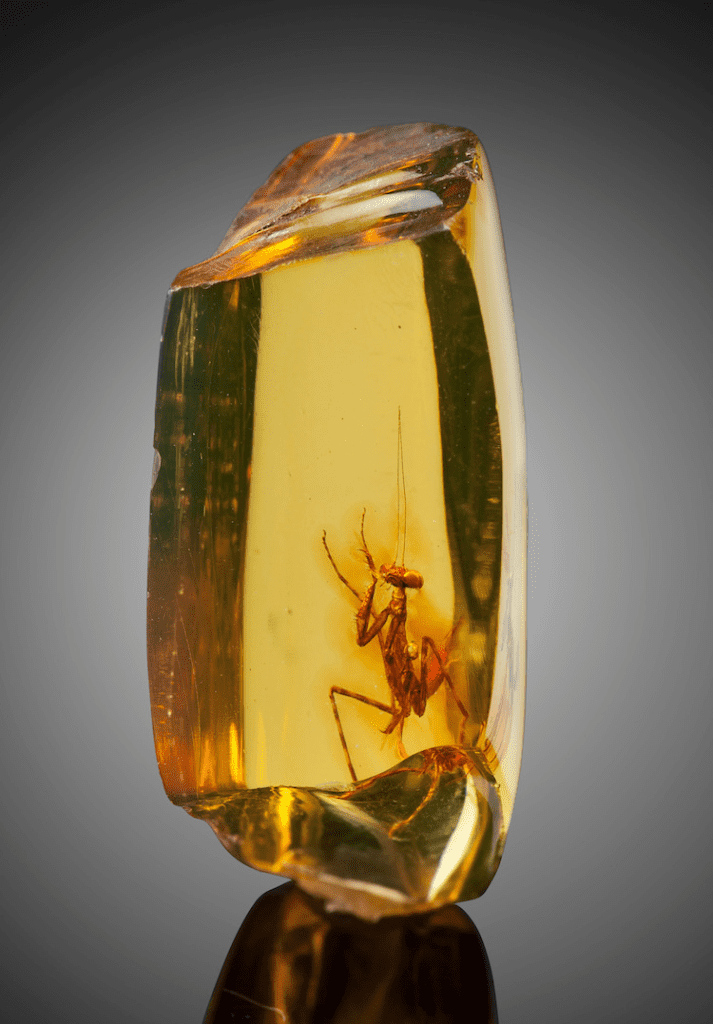 Amber is a fossilized tree resin from the Hymenaea protera, an extinct leguminous tree. Most of the amber found in Central and South America comes from this tree's resin. Dominican resin is a unique type of amber found only in the Dominican Republic, distinguished by its clarity and abundance of trapped objects.
Heritage Auctions says that the object they have is from the Oligocene time, which means it could be between 23 million to 33.9 million years old. This was an important time when the ancient Eocene world started changing into the new Miocene world, which lasted until 5 million years ago. Surprisingly, the mantis in the object looks very similar to the ones we see today.
More than 2,400 types of mantises exist today, mostly found in tropical areas. However, the first fossils of mantises, about 135 million years old, were discovered in Siberia, which is now quite cold. Some of these fossils have spiky legs, which are similar to those of modern mantises. The person who bought this piece of amber has an extraordinary history that they can look at daily.
#2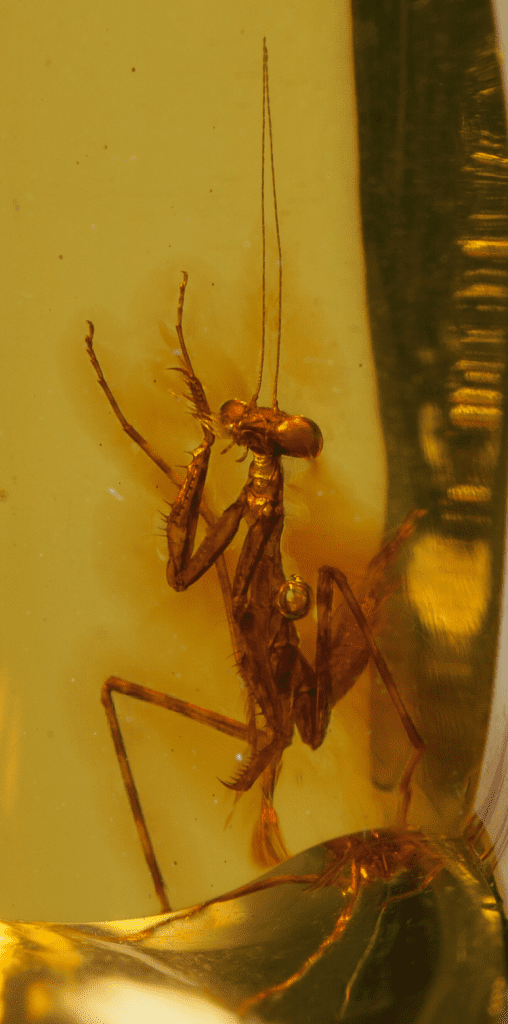 #3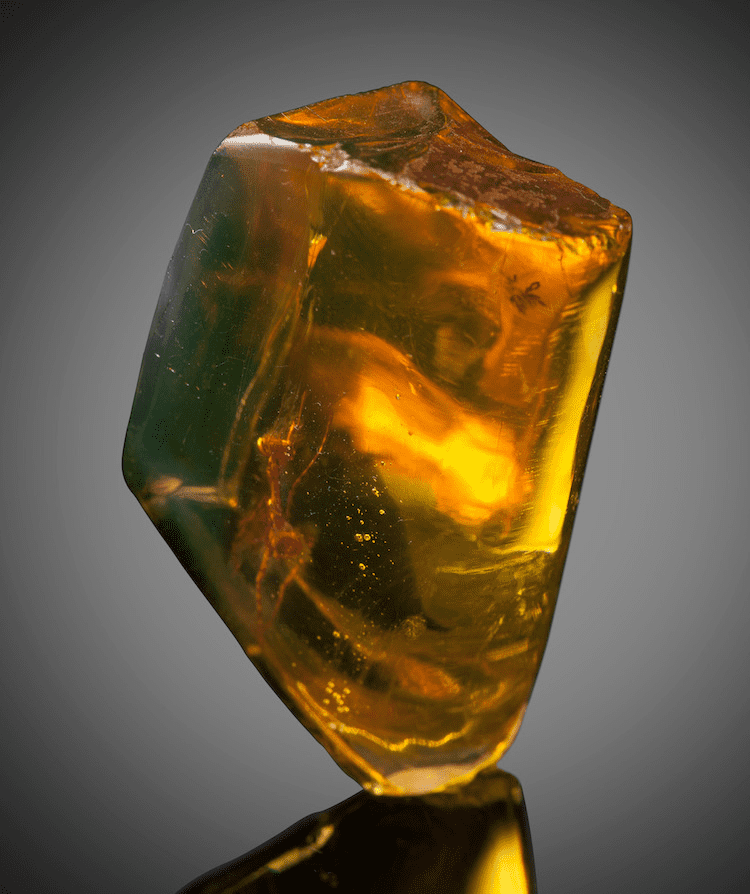 #4