Taking a great picture is about having technical skills and being in the right place at the right time. Sometimes, luck plays a big role in capturing an amazing photo. A skilled photographer knows how to recognize and take advantage of a special moment. Recently, Mike Mayou was flying his drone over the St. Louis River in Minnesota when he saw three bobcats sitting on a log near the icy water. He took a once-in-a-lifetime photo of all three cats looking at the camera with curious expressions, just like our pet cats at home. It takes technical skill, foresight, intuition, and a bit of luck to capture a great photo like this one.
Mayou went on a photography adventure to catch the sunset and stumbled upon something unexpected. While exploring the area near a river, he saw something crossing the ice. After flying a drone to investigate, he discovered three bobcats together! It was an incredible experience, and he captured it on camera. Mayou spent a few minutes observing the bobcats and left to avoid disturbing them. Although the sun didn't show up, he found something even more amazing.
Mike Mayou: Website | Instagram | Facebook | YouTube
#1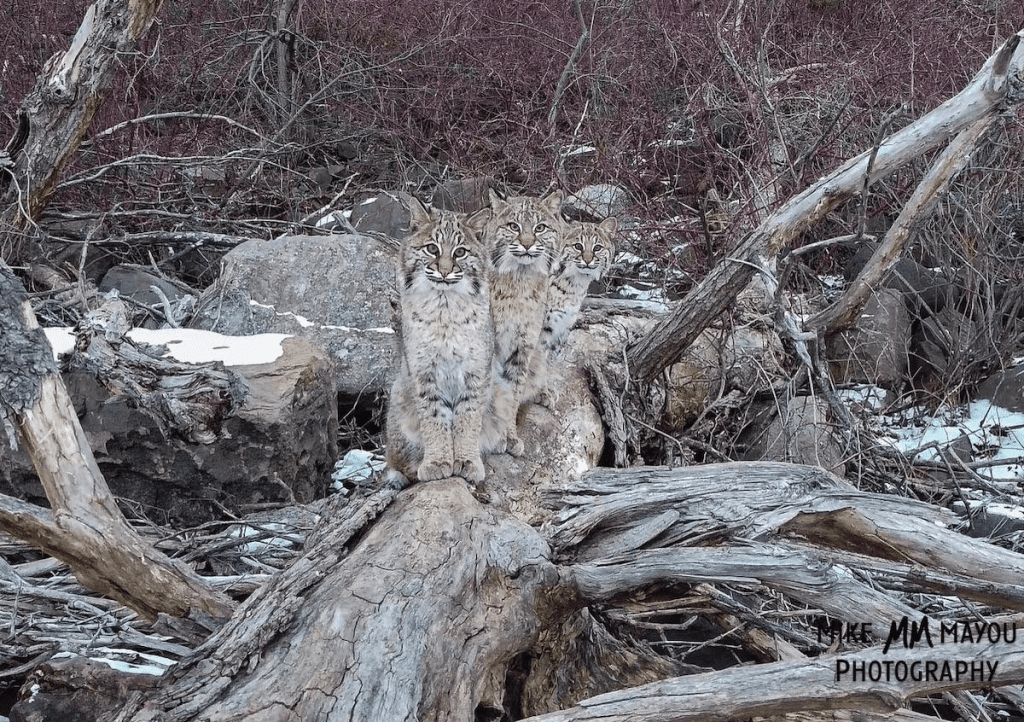 This picture was taken with the help of a drone. The photographer, Mayou, captured images of bobcats in the wild, which is rare. Mayou explains that the drone is small and can fit in your hand, which allows him to take unique pictures of the bobcats. However, after learning more about the ethics of using drones to take pictures of wildlife, Mayou realized he may have gotten too close to the bobcats. Mayou would not get as close to the animals in the future and would only use the drone if it disturbs their behavior.
#2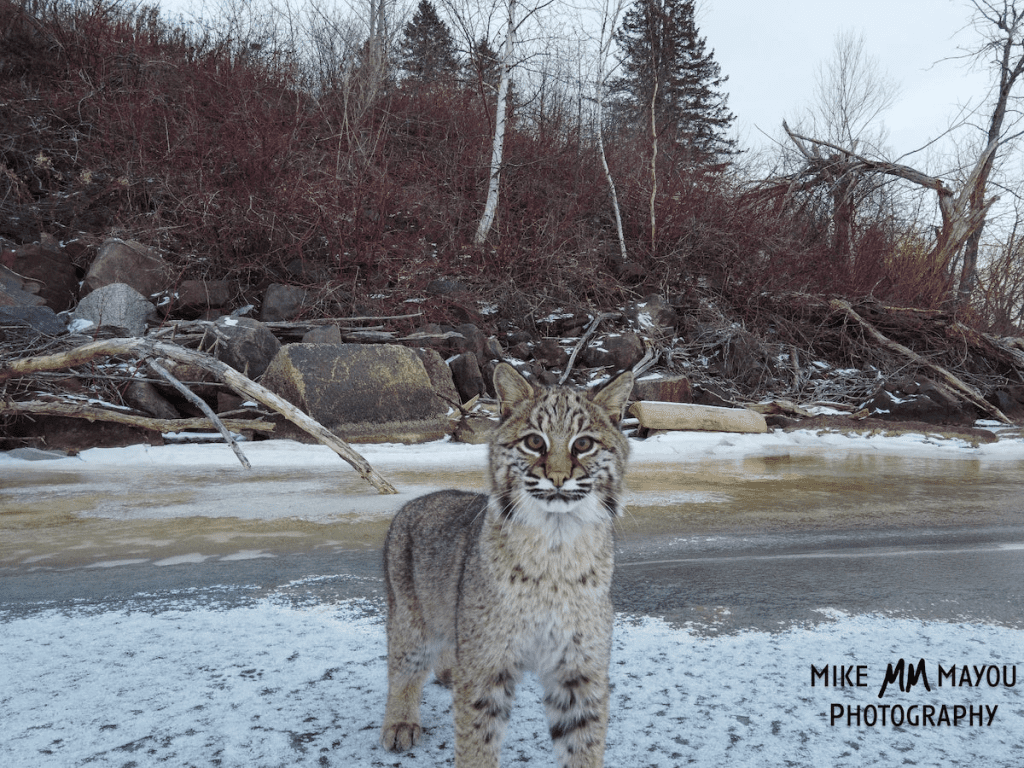 #3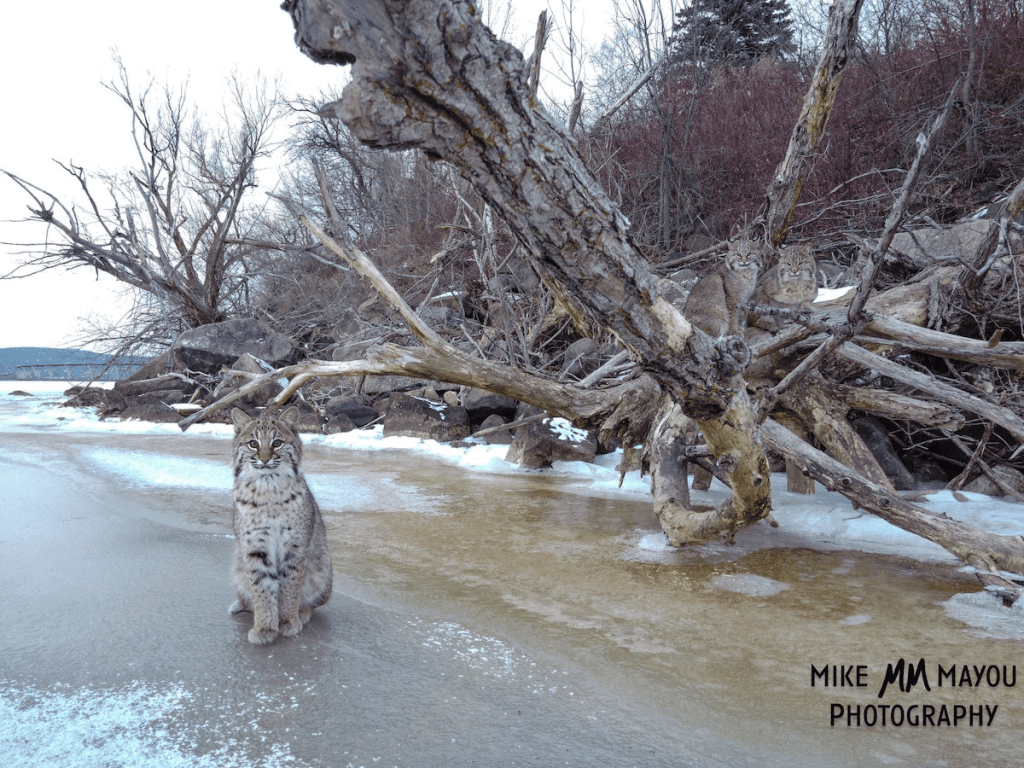 #4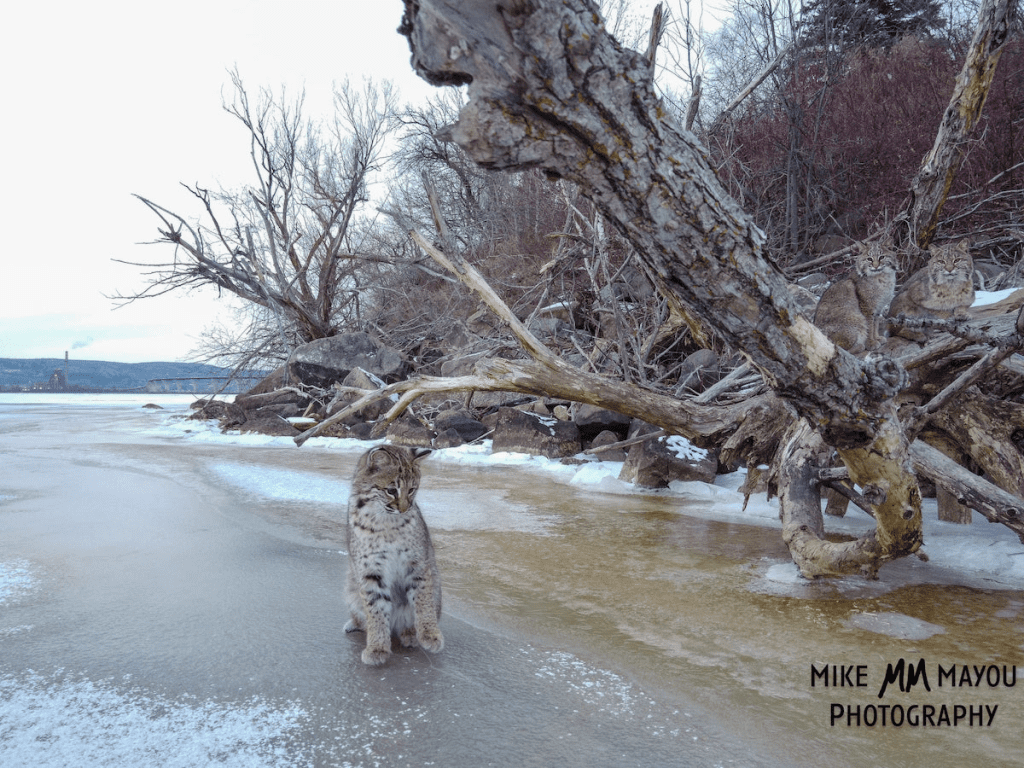 Source Credit My Modern Met