Photographer Jenny Stevens made a remarkable discovery in a remote area of British Columbia, Canada. She captured images of a rare type of bear known as the spirit or kermode bear. These bears have a unique white coat due to a special gene, similar to how some humans have blue eyes. Let's delve into this captivating story!
The spirit bear is an incredibly rare species found only in a small British Columbia, Canada region. It is estimated that there are only around 400 of these bears in the entire world. Jenny Stevens, a fortunate photographer, had the chance to explore the Great Bear Rainforest in 2017 and photograph a mother bear and her cub.
#1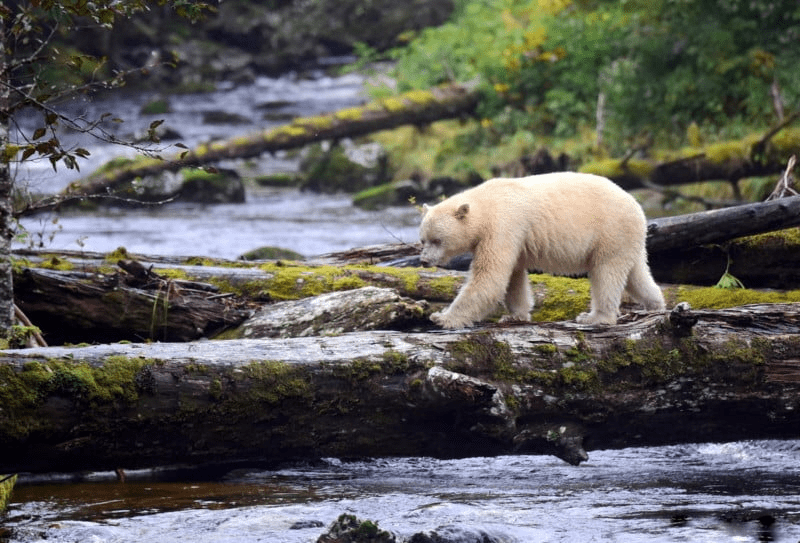 #2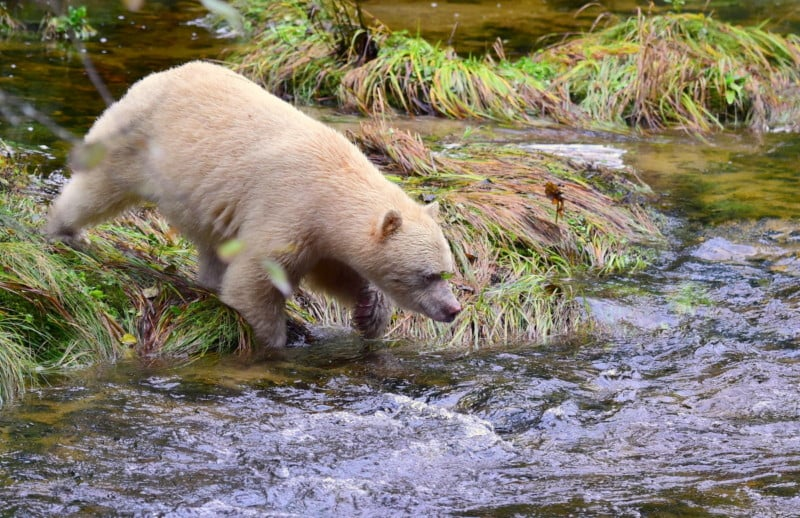 Jenny's adventure began when a friend invited her to a photography workshop in the Great Bear Rainforest. They chartered a sailboat, which provided ample space for eight photographers. Over seven days, they journeyed through the vast Rainforest, specifically visiting Khutze Inlet and Mussel Inlet, where grizzly bears reside.
#3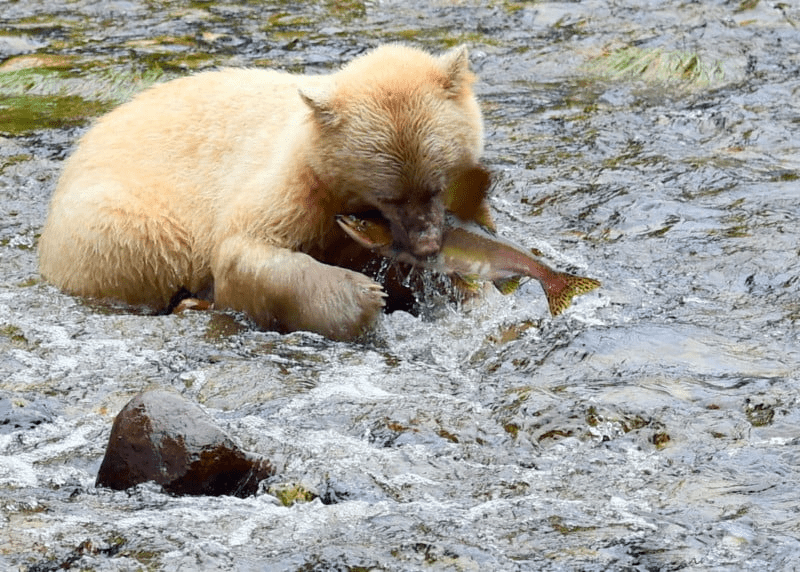 #4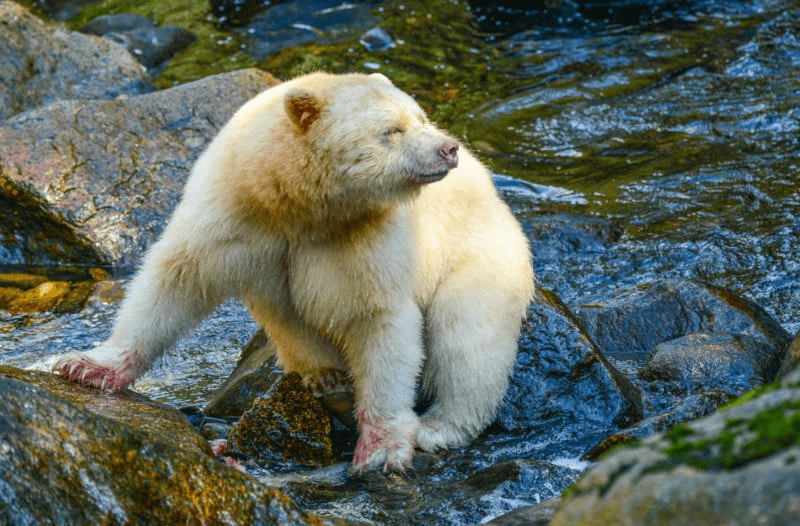 #5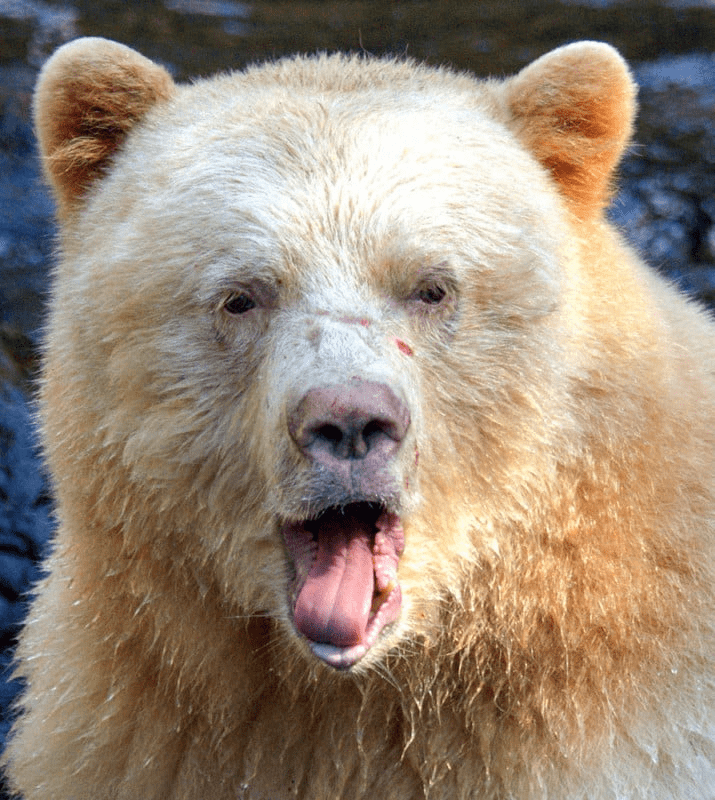 Their sailing expedition led them to Gribble Island, a remote place around 400 miles from Vancouver. They faced challenges, such as climbing the banks of Riordan Creek to reach a walking path. After a mile-long walk, they arrived at their lookout point, ready to capture the breathtaking sight of the spirit bear strolling along the river, searching for pink salmon during the spawning season.
On one particular trip, they witnessed an abundance of pink salmon. The spirit bears skillfully caught female salmon for their roe while disregarding the males. Occasionally, a regular black bear would also appear, but the spirit bear had better luck catching salmon due to its ability to blend in with its surroundings.
#6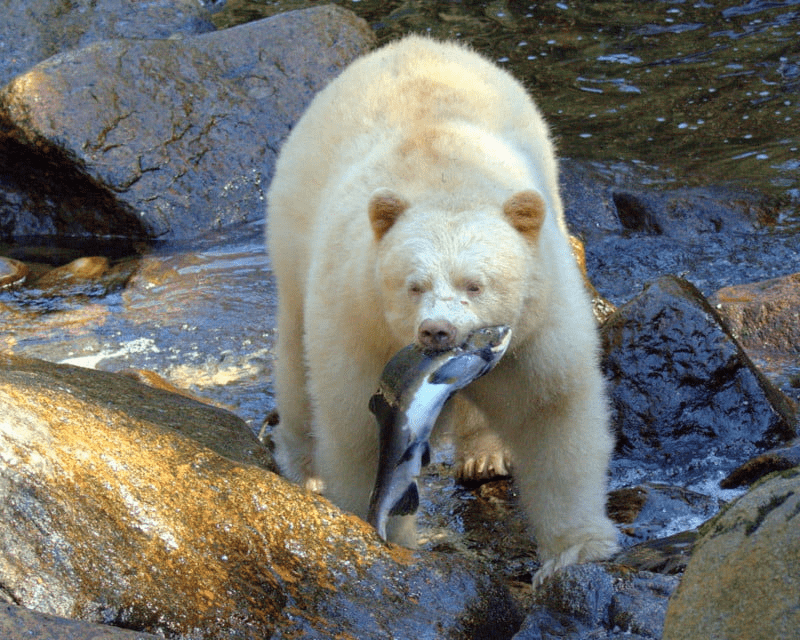 #7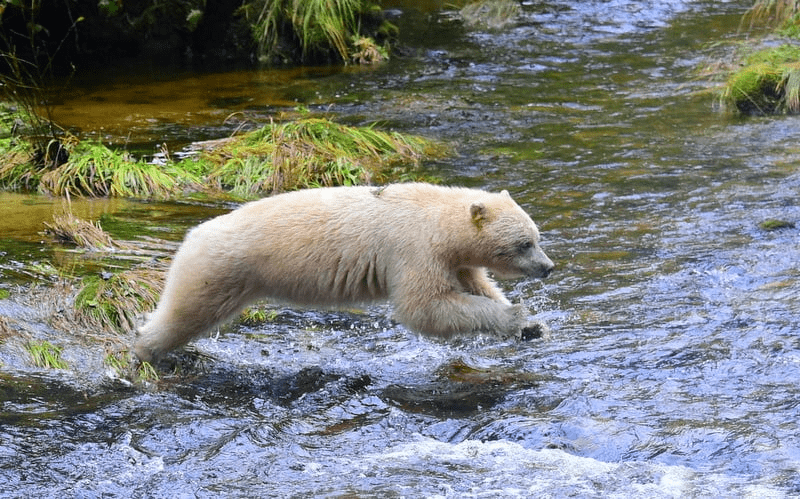 #8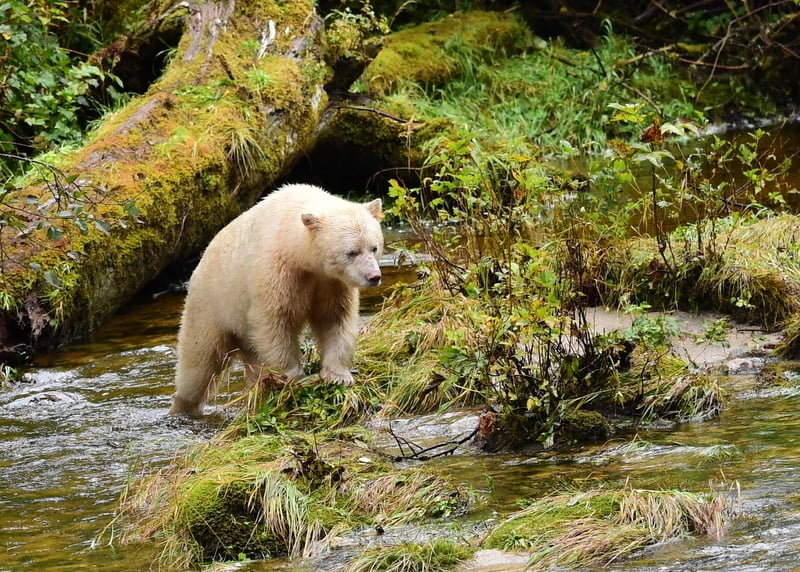 #9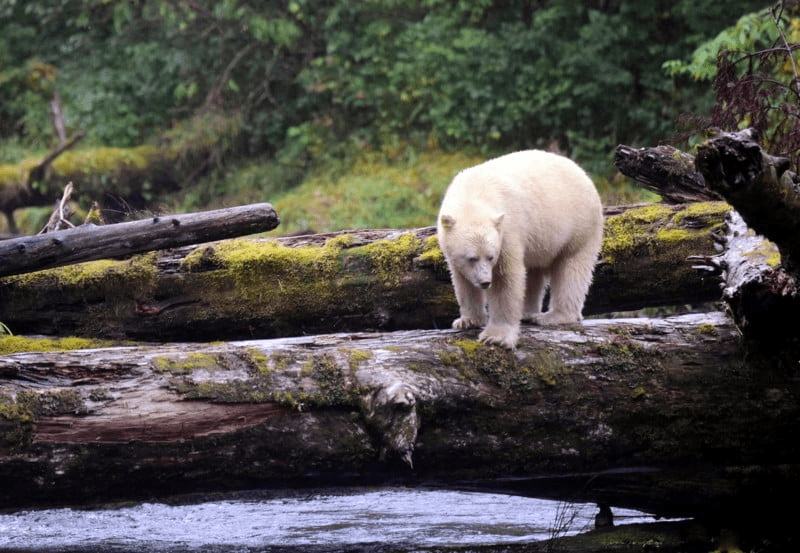 Contrary to popular belief, the spirit bear is not an albino bear. Most people mistakenly assume this because of their white fur. However, these bears have pigmented skin and eyes. Their unique white coat results from a gene that prevents melanin production, the pigment responsible for the black fur in bears.
#10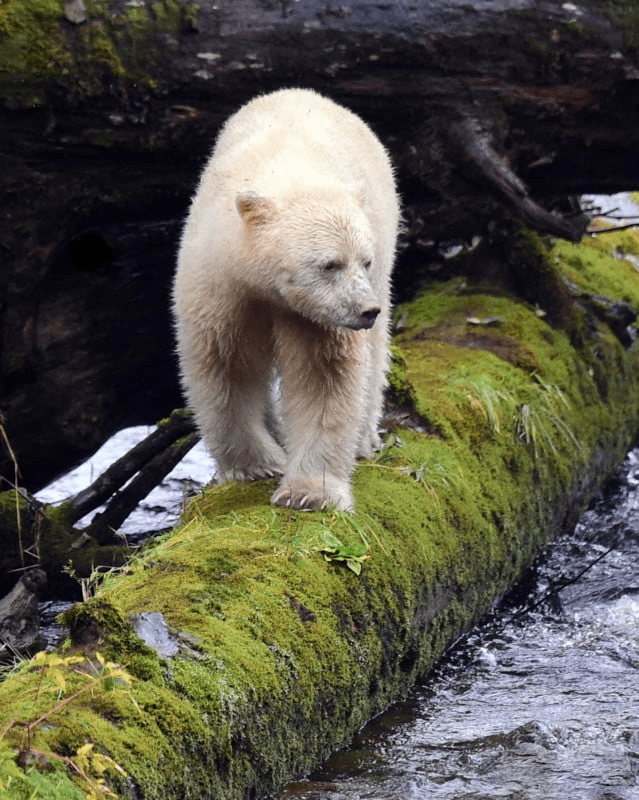 #11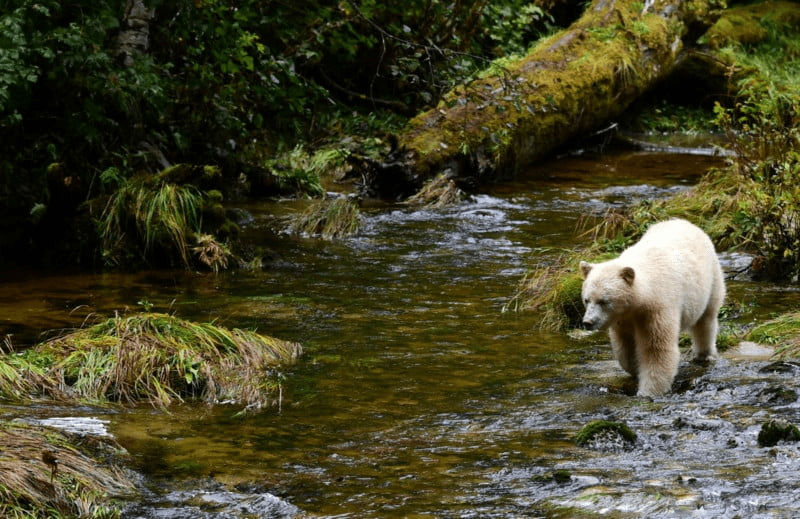 #12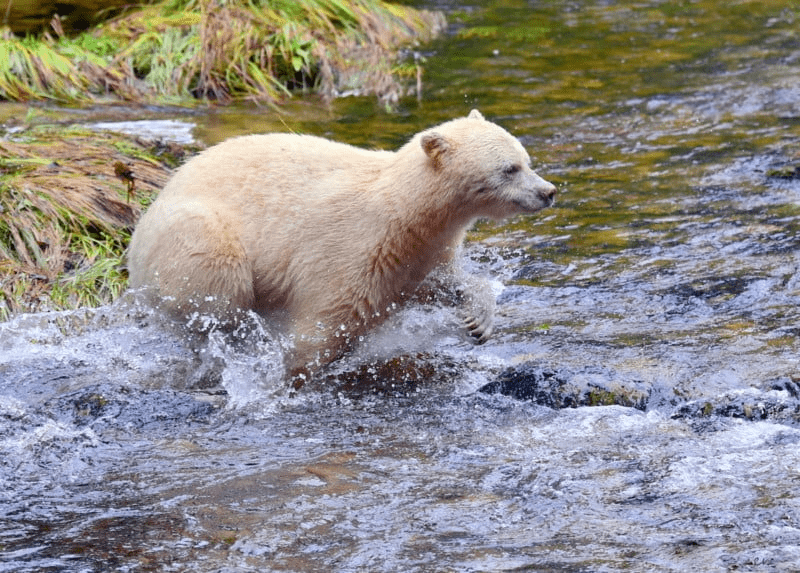 #13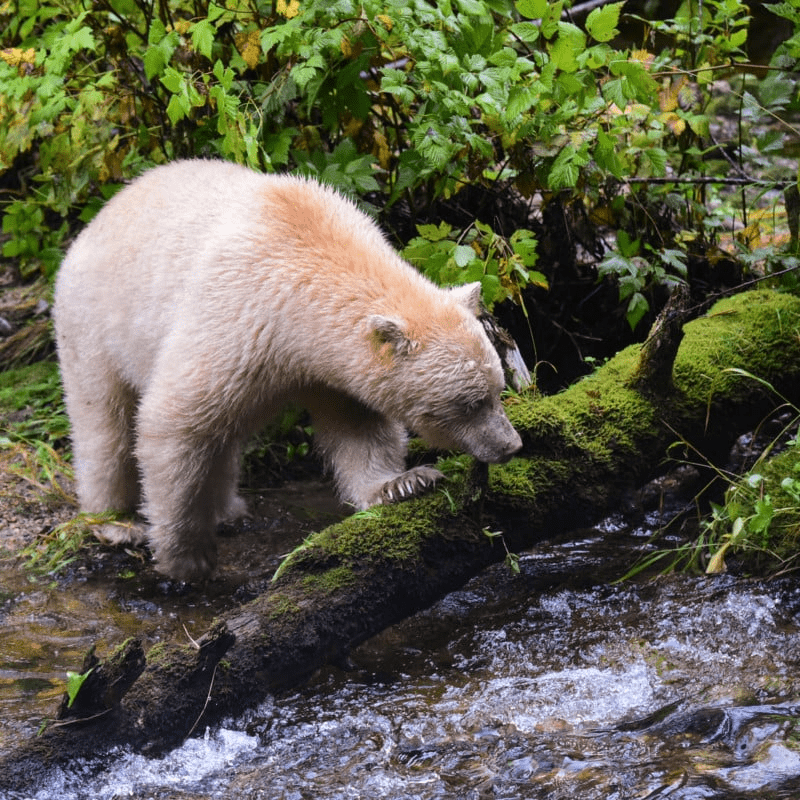 It is important to note that only one spirit bear is kept in captivity. This bear was captured as a cub and released thrice but consistently returned to human settlements. Consequently, it resides in a British Columbia Wildlife Park in Kamloops, B.C.
These incredible bears hold significant cultural value in the indigenous peoples' oral tradition in western Canada.
#14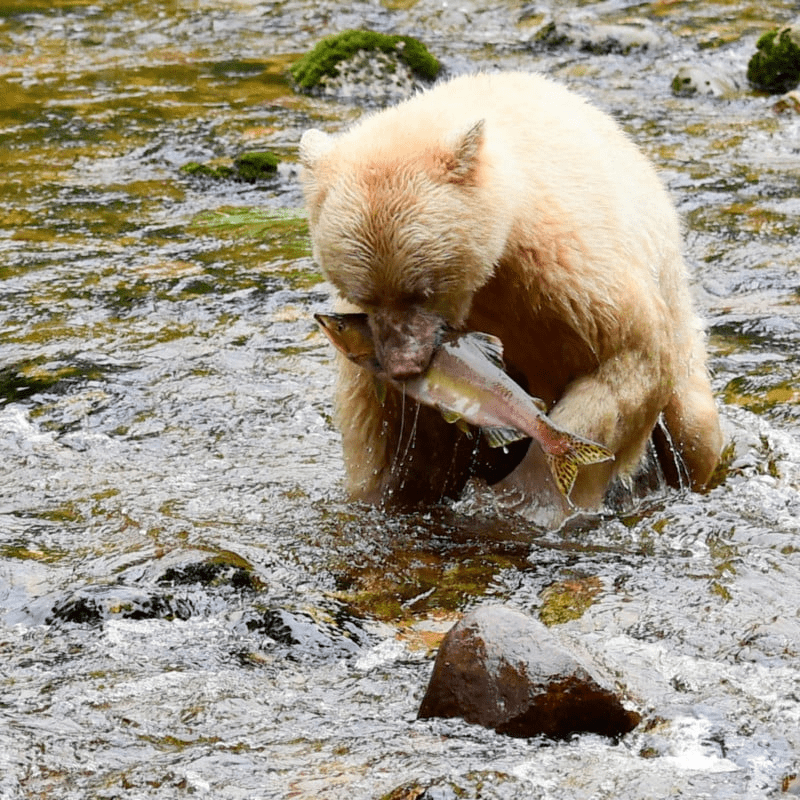 Jenny Stevens's extraordinary journey into the heart of the Great Bear Rainforest led her to capture the beauty of the spirit bear, an incredibly rare species. With their striking white coat, these bears are a testament to the wonders of nature. By understanding their significance and appreciating their existence, we can help protect these magnificent creatures for future generations.
#15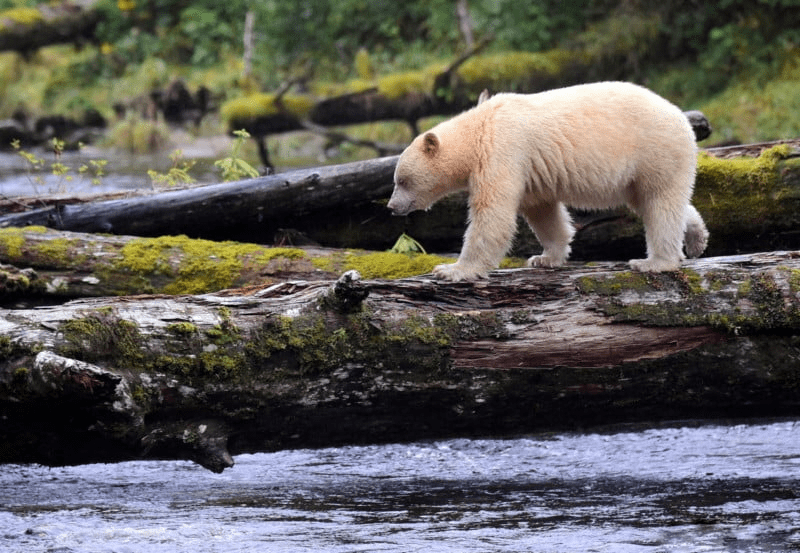 #16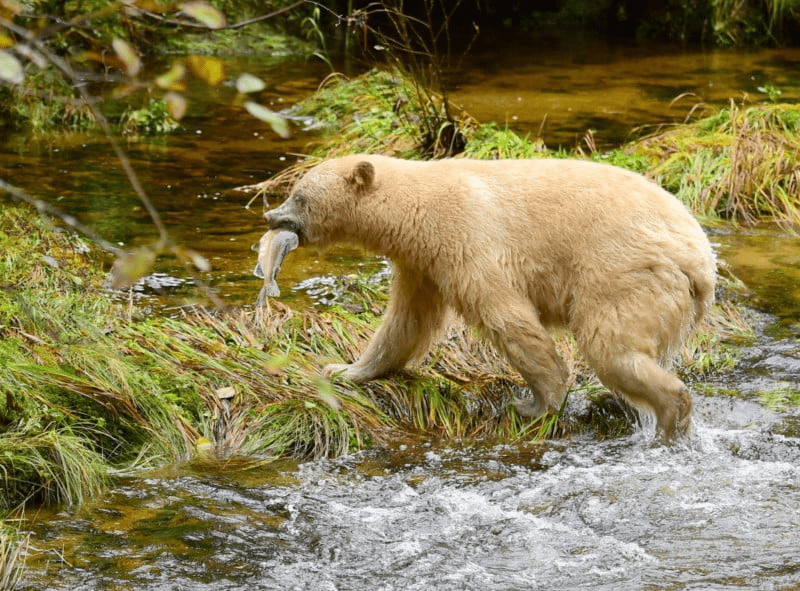 More of Stevens's work Website